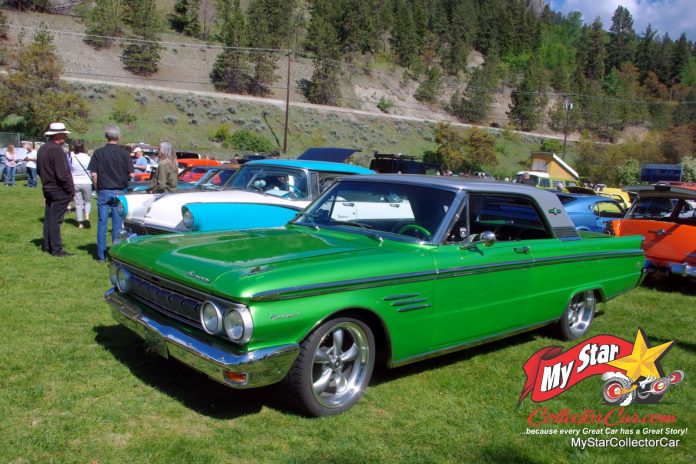 Custom cars are essentially works of art because they are created through the imagination of the builder.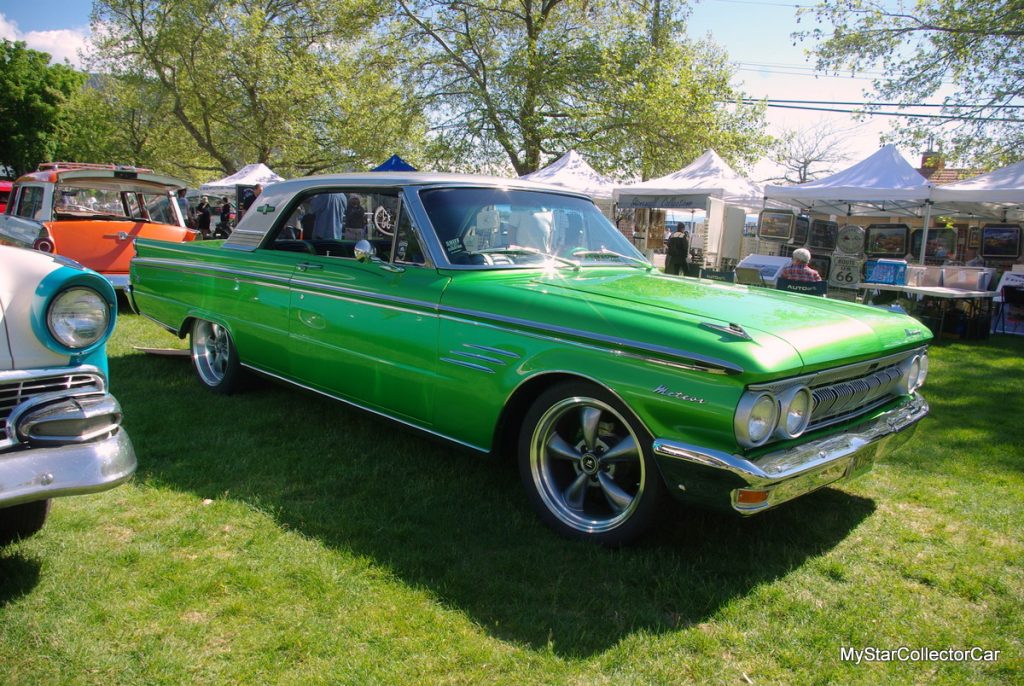 Blaine Falat has built many cars for other people, but this rare S-33 features everything he wanted to do for his own personal custom. He found this car back in 2012 and bought it because it was such a good candidate for a project. The process took another four years because Blaine had to get it right in his spare time, while he worked on other cars.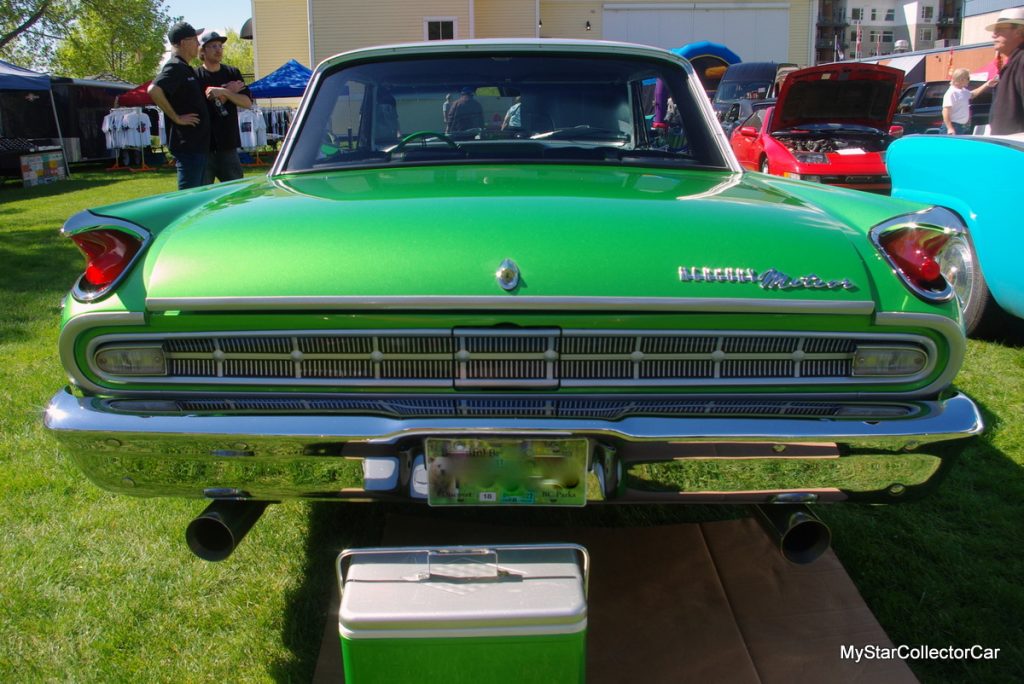 He said the fenders had a little rust and the quarters were a little suspect, but there was nothing there to intimidate a professional body tech like Blaine.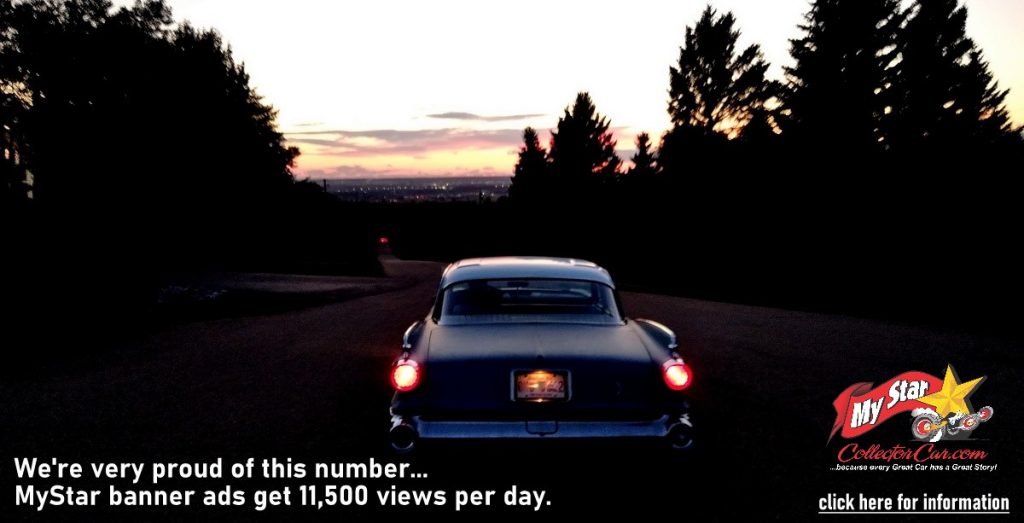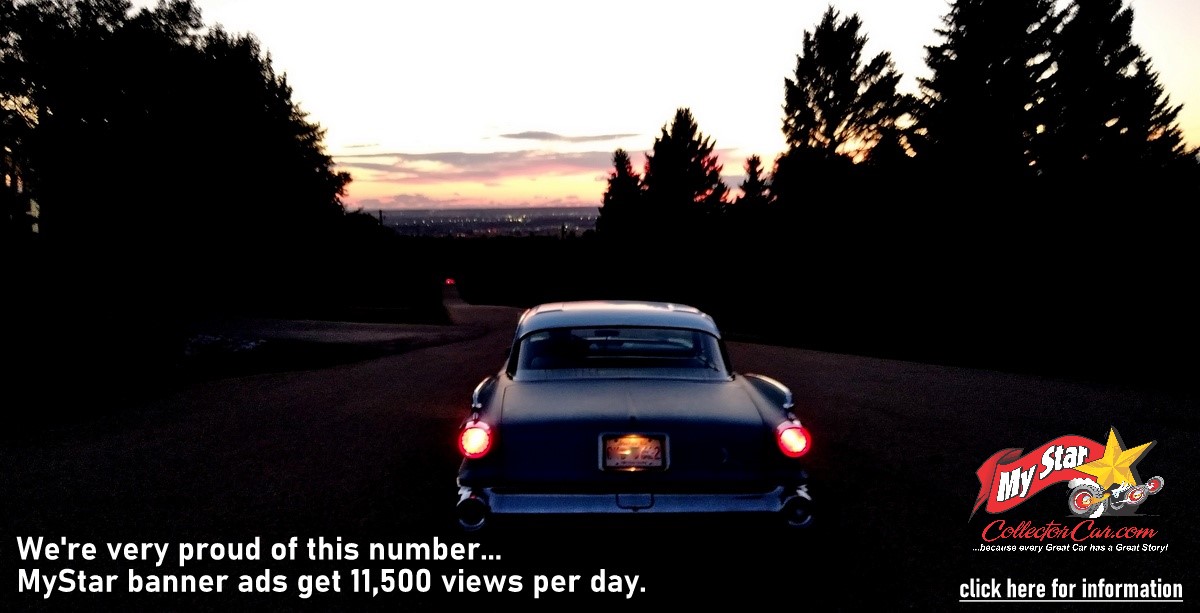 Blaine installed a built 302 Ford small block that puts out a respectable 320 horsepower. There are ceramic headers to help the 302 breathe better.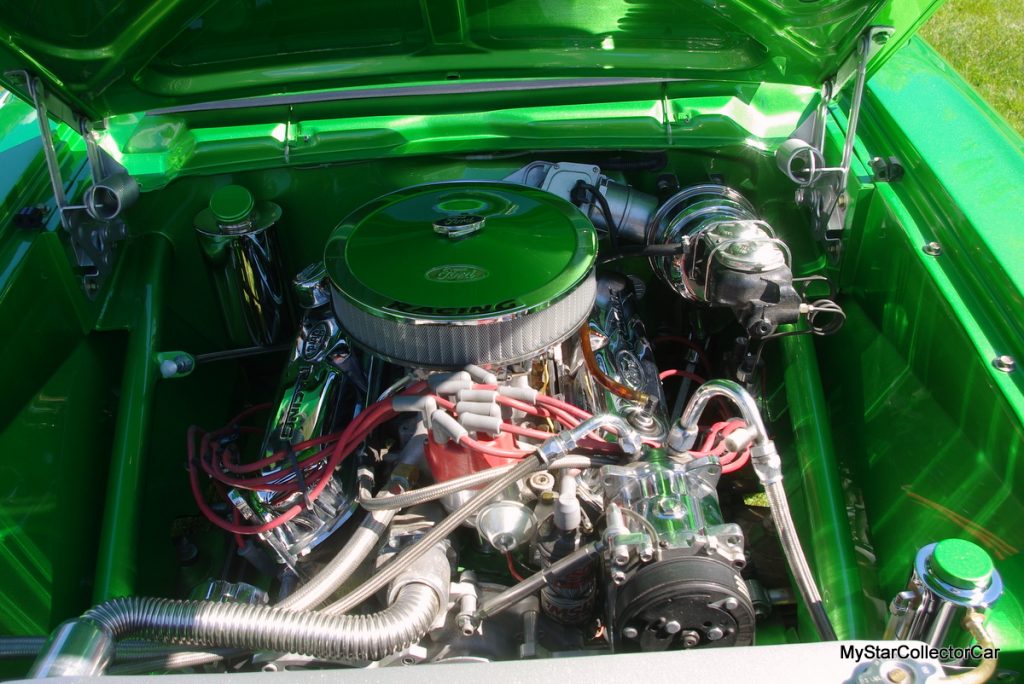 Blaine said he never had a completed vision of the car. Instead, once he dove into the project, the ideas started coming to him. He knew the green paint was a good choice–especially when he contrasted it with the silver roof. That's where the flow concept was evident because he modified the C-pillar badge by adding the green inlay.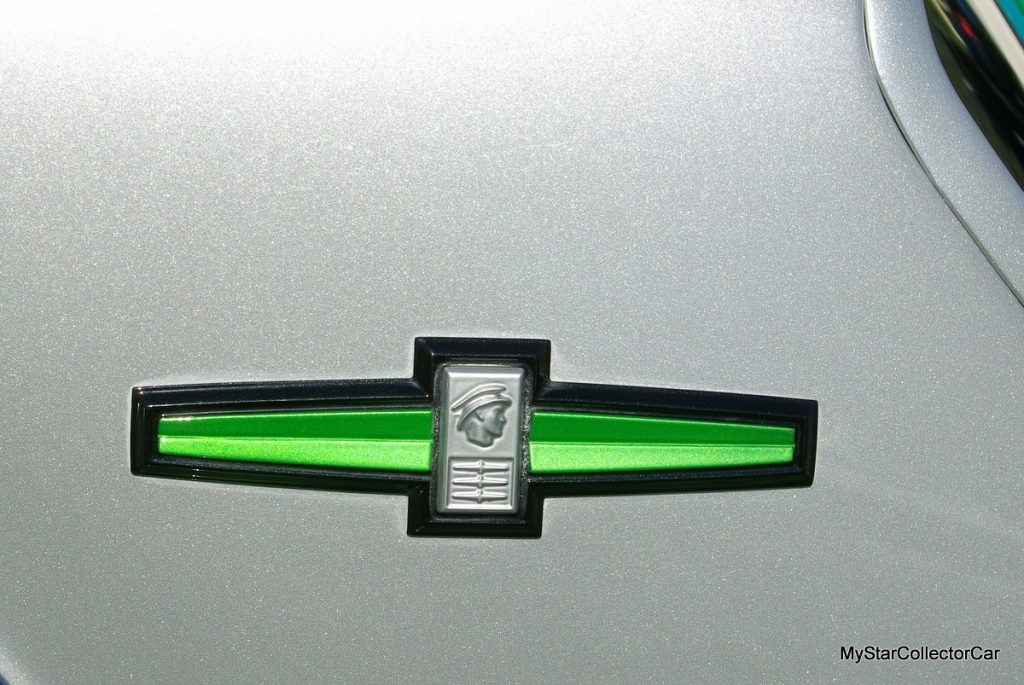 There are 43 pieces of stainless on a 1963 Meteor S-33 and every piece was repaired, buffed, and polished to meet Blaine's exacting standards.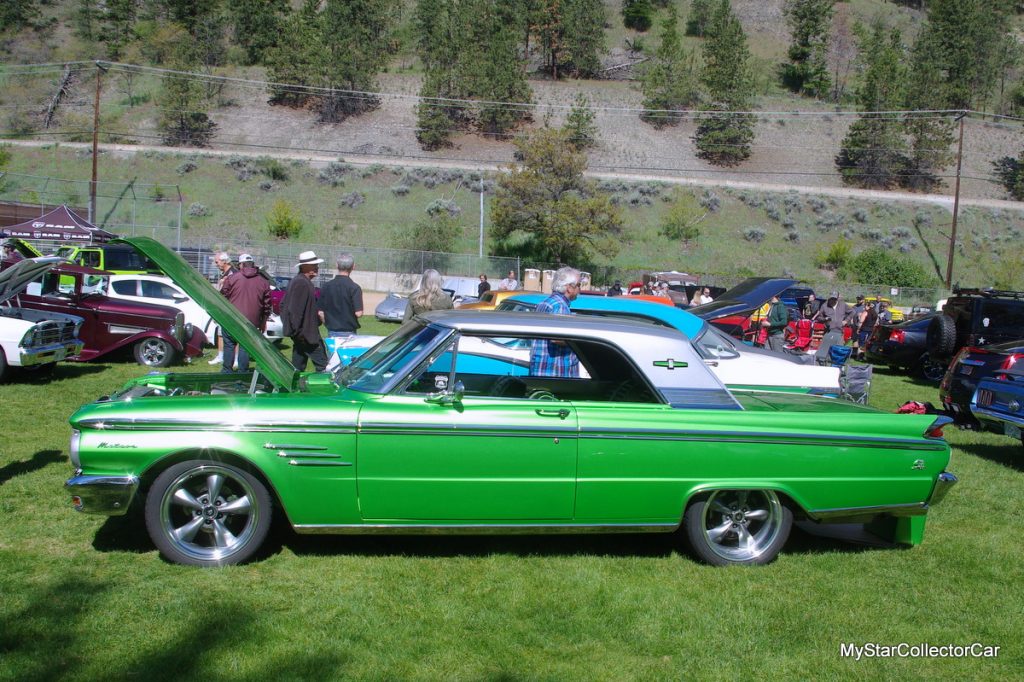 Blaine applied the same standards to the interior so it's a big reflection of the green and silver theme that runs throughout the Meteor. "Everything had to flow", said Blaine–so the car had an interesting mix of factory concepts blended with Blaine's concepts, so the mix is very impressive.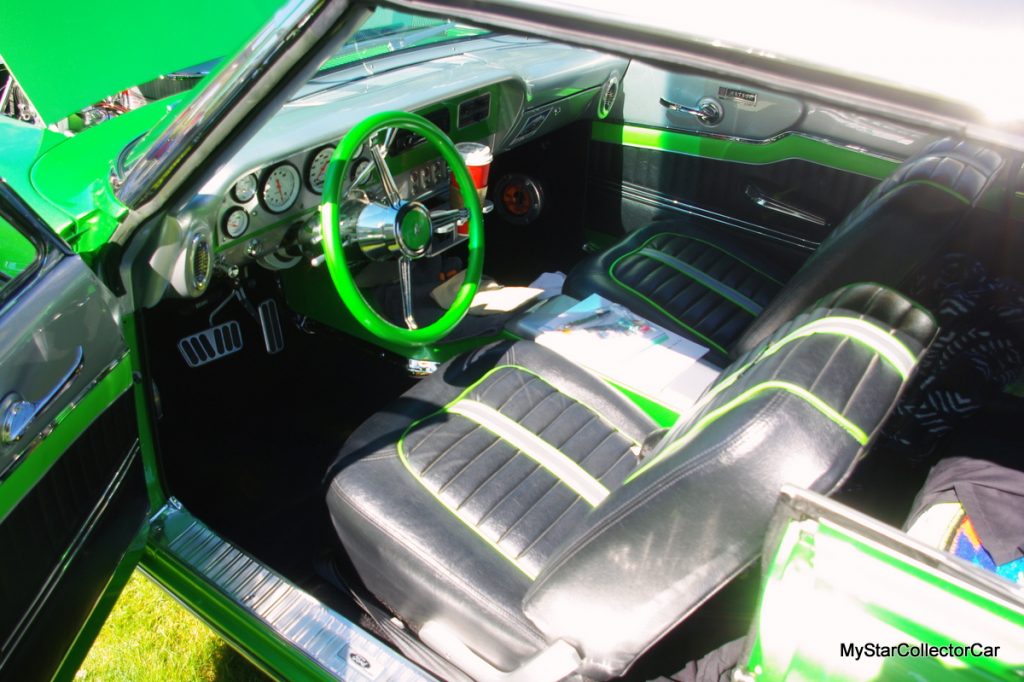 Blaine's one concession to someone's else's vision is found in the sound system. Blaine is like many car guys–the music of the engine is all he needs–but his wife is more tuned into real music so there's a thumping sound system in the Meteor. There's also an aftermarket air conditioning system to keep the interior cool–to go along with the music.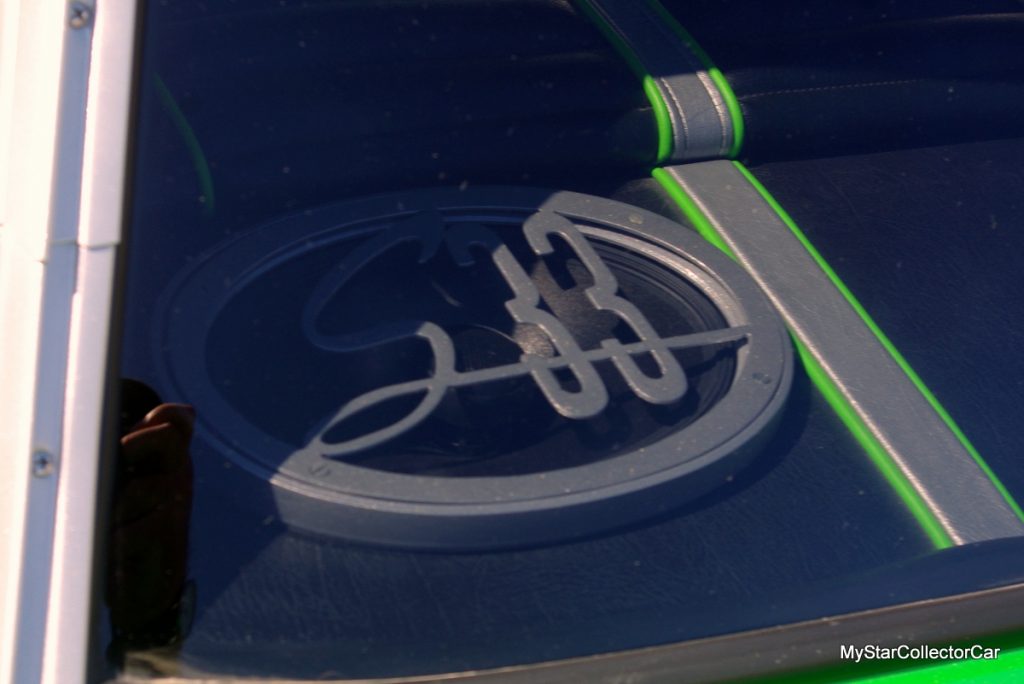 There is more attention to detail under the hood. Blaine said the air cleaner had a scratch, so he made it flow by making it another custom piece on the car. The shock towers are gone now because the car has a Mustang II front end, so Blaine hand-built torque tubes to handle the extra horsepower. The tubes were a good place to hide some wiring because Blaine wanted to really clean up the engine compartment.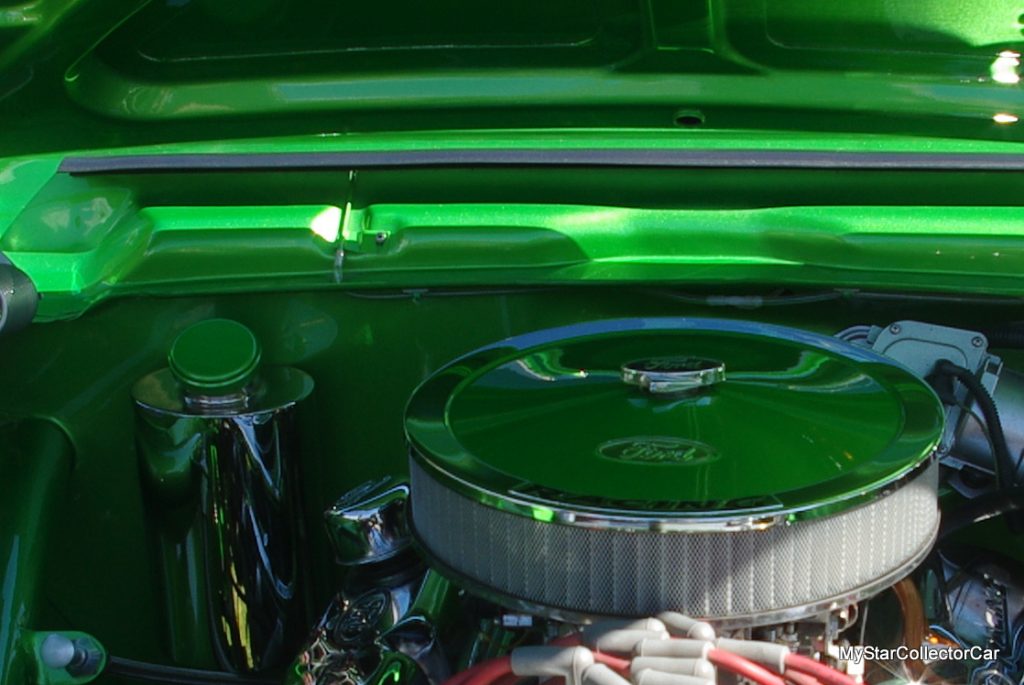 Blaine said the car is lowered 2" and there are 10" rims on it, so the Meteor handles a lot better than it did nearly 60 years ago, thanks to its 4-link, coil over suspension. He even found Mercury center caps for the wheels because it's all about the details.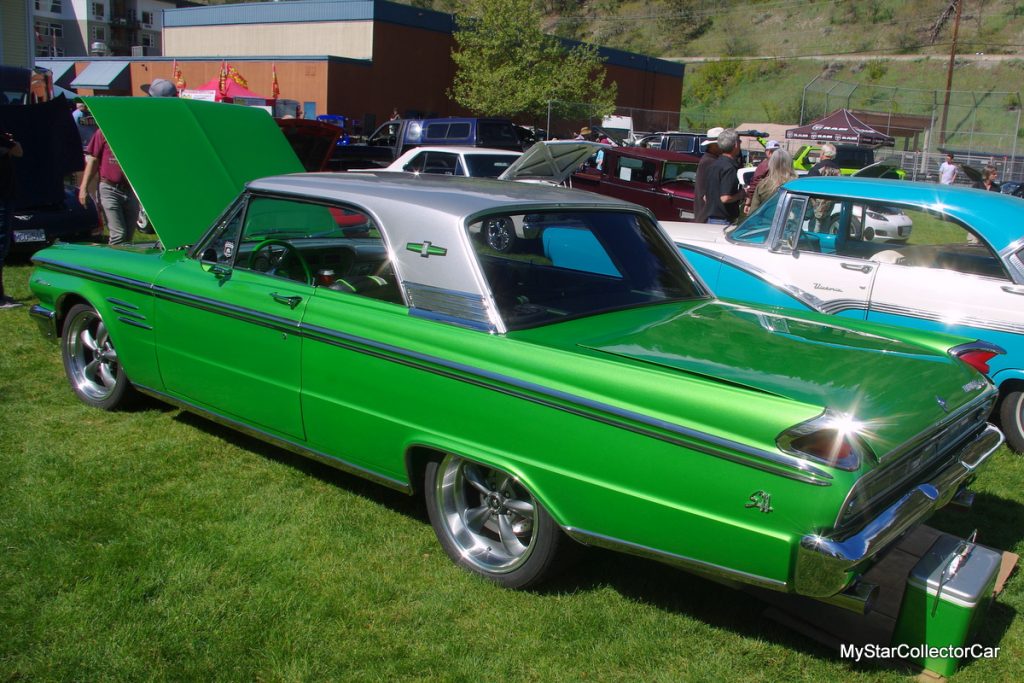 The Meteor has an overdrive automatic, so it runs 2700 rpm at upper highway speeds with a 3:73 rear end. In other words, Blaine has the perfect combination of performance in the real world, so that's why he's run up 11,000 miles on the clock to date. He's had to work out a few bugs like a starter that got too hot near the headers, so he made a custom cover. He also made a custom water bottle.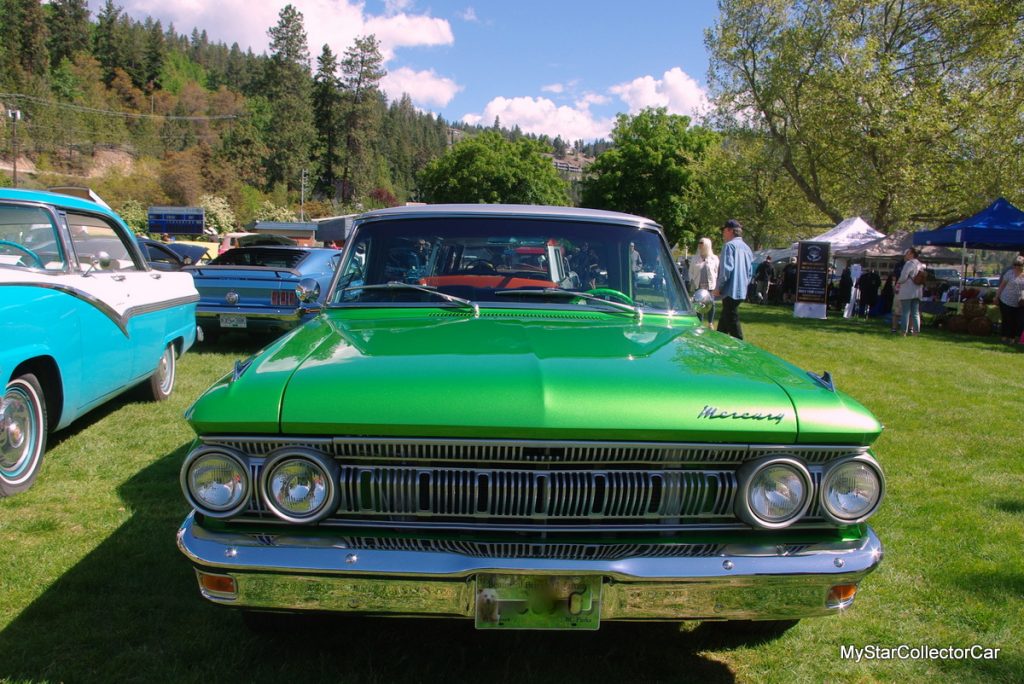 By: Jerry Sutherland
Jerry Sutherland is a veteran automotive writer with a primary focus on the collector car hobby. His work has been published in many outlets and publications, including the National Post, Calgary Herald, Edmonton Journal, Ottawa Citizen, Montreal Gazette, Saskatoon StarPhoenix, Regina Leader-Post, Vancouver Sun and The Truth About Cars. He is also a regular contributor to Auto Roundup Publications.
Please re-post this if you like this article.