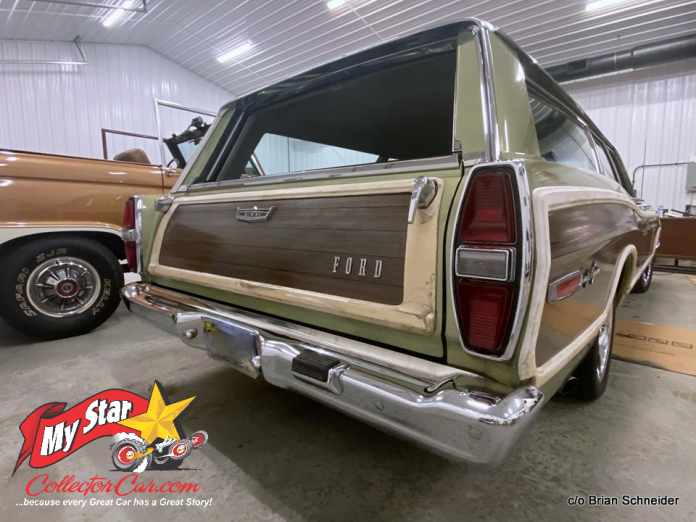 Sleepers are a very interesting niche in the car hobby because they're built for an ambush – lots of horsepower in an unassuming package.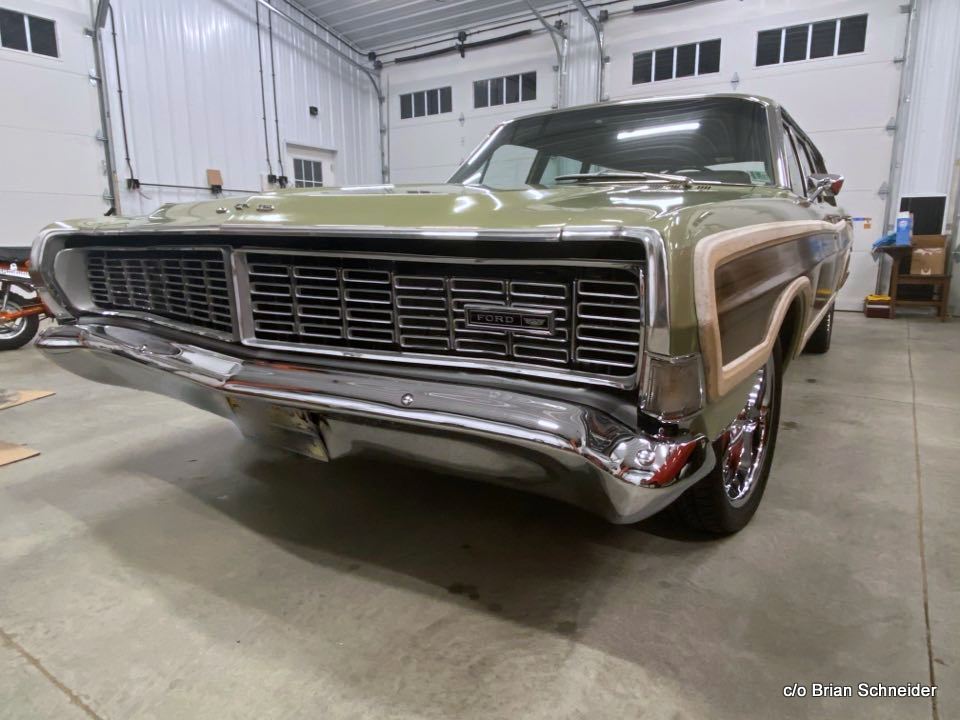 Brian Schneider is the proud owner of this mint 1960s kiddie-hauler and he bought it through unusual circumstances: "I bought it March 2015 – I actually owned a '68 Country Squire wagon at the time. It needed work so I was always looking for parts. One night I google searched '68 County Squire wagon and one came up on a forum. I had to join the site with a username and password. But once I did, the original owner's grandson had listed it on there. He was into the hit and miss engines. I contacted him via email and then phone".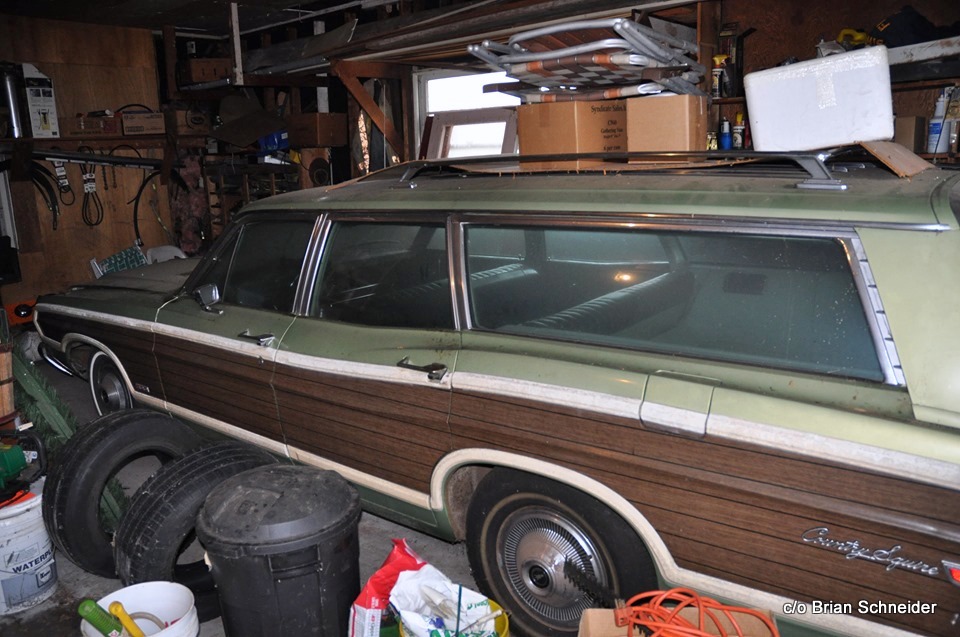 The deal was done quickly: "I purchased the car from The Erb Family (the original owners) owned it until he passed, then his son drove it some some, then he passed. I bought from the original owner's two grandsons.  It sat from 1998 until I pulled out of the two-car attached garage – that's where she sat for almost twenty years".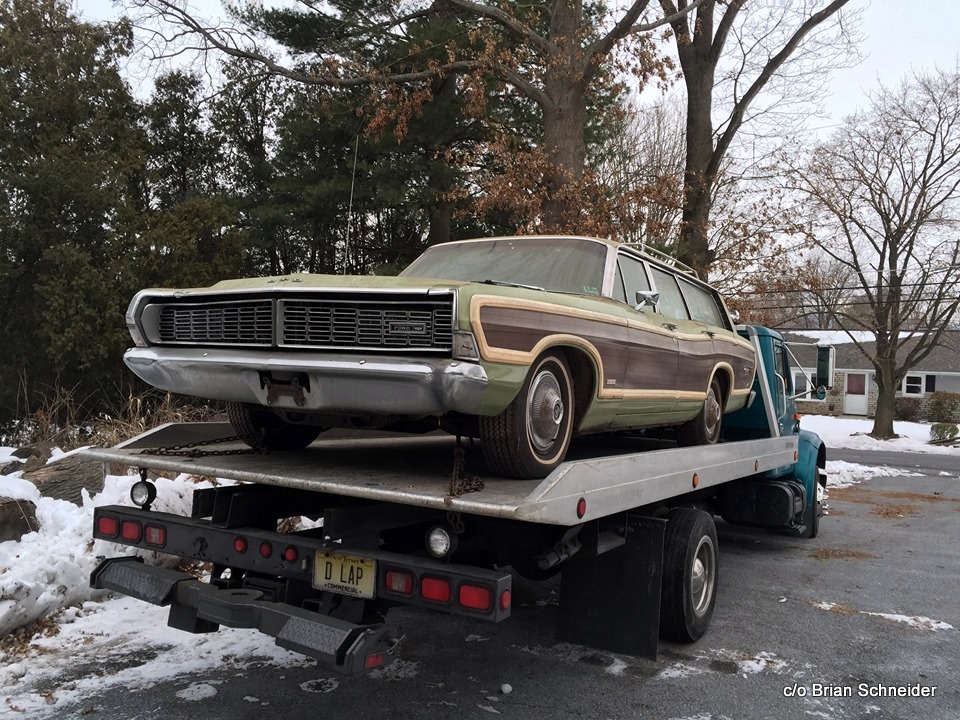 The long hibernation wasn't kind to this low-mileage survivor Country Squire so Brian took the car in a new direction under the hood: "It still has the original 390 in it but has new heads, intake and carb. The motor ran, but it lost compression in a couple cylinders, so we pulled the motor and actually put in a stroker kit that boosted HP up to 450 with 450 ft lbs of torque. The motor was now a little too much for the original FMX transmission, so we ended up putting in a C6 that could handle the horsepower".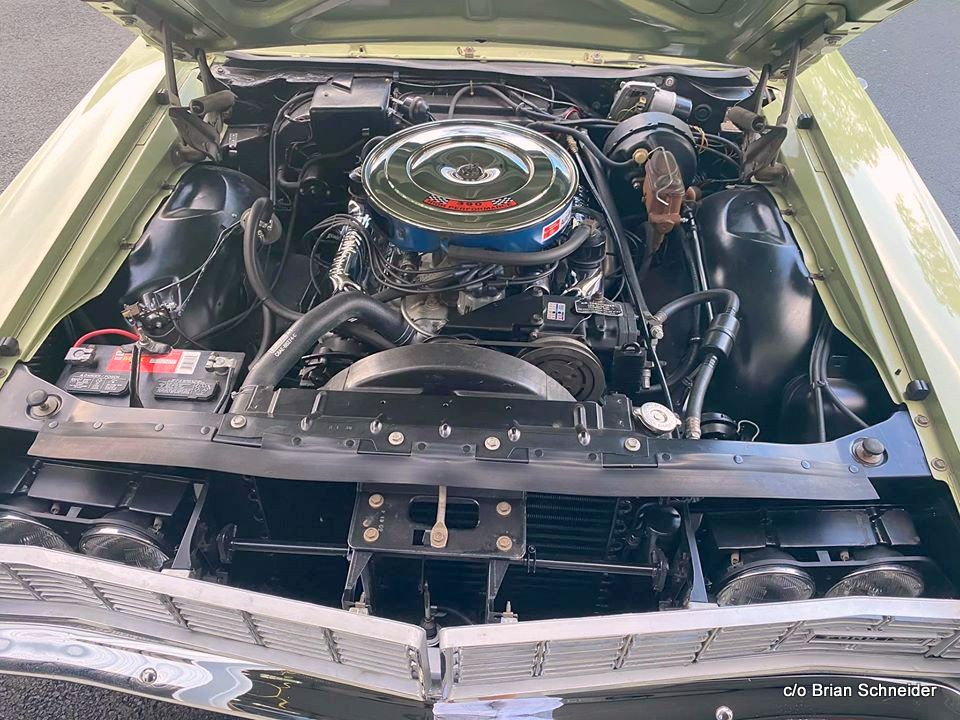 The exterior of the '68 Ford wagon was less of a challenge: "My brother, John and I simply polished up the paint – that came up really nice. I had the front and rear bumpers re-chromed. I had some NOS emblems that I replace the originals with. But everything else is 100% original. The original AM radio works but I did add a period correct 8-track that makes for fun cruising. The '68 also has the Magic Tailgate".
The '68 Ford's 'behind the wheel' driving experience is a little different 52 years later as Brian explained: "It still drives like a stock station wagon until you step on the gas and it puts you back in the seat. It gets you to the grocery store quicker now…"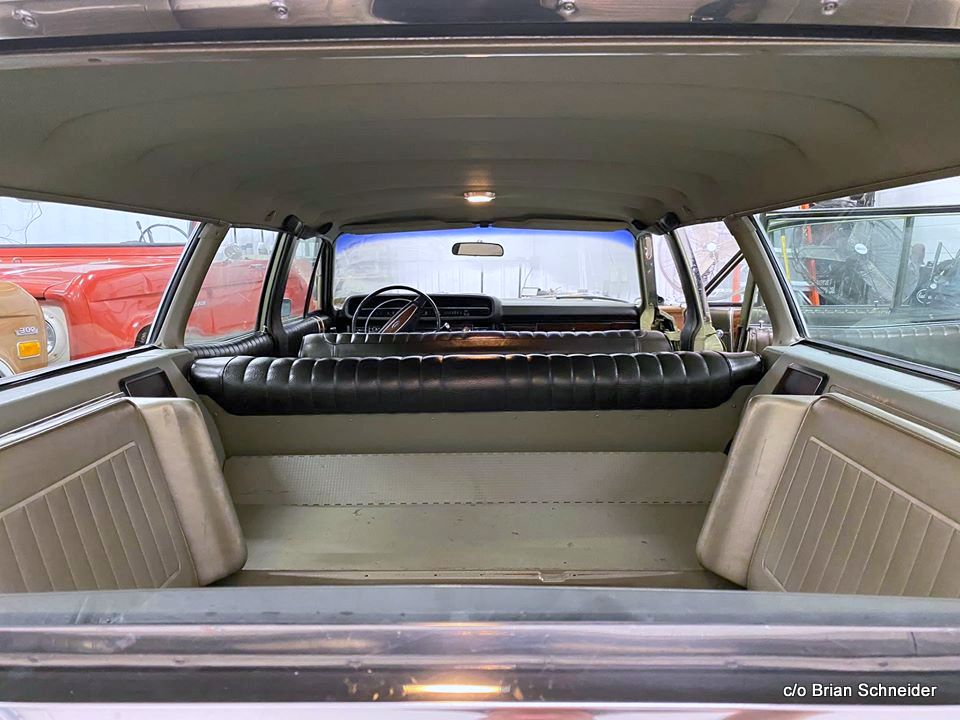 The sleeper side of this big wagon is something Brian truly enjoys: "Yes, it's truly a sleeper – I forgot to mention – we thought it would be fun to add electric cut outs, so we put those in for some old school noise on demand. It's fun when doing a cruise- people look around to see where the rumble is coming from- not expecting to come from the wagon. Also, people like to video the wagon while driving down the highway, so I'll open up the exhaust to see the look on their faces".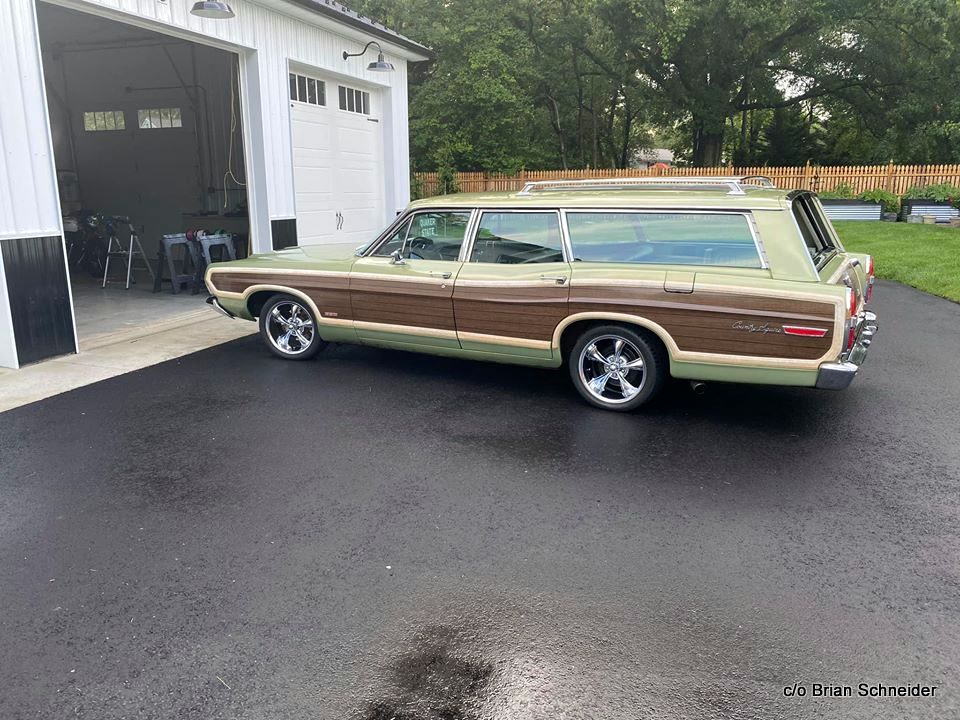 The Country Squire is a great road machine: "Our furthest trips have been to the Jersey Shores. We live about 10 minutes from Philadelphia in South Jersey, so we are about an hour and half from The Beaches".
This big wagon inspires many trips down Memory Lane for people when they see it and Brian gets to hear all their stories: "All the time … usually it's the grandfather or father telling the kids or grandkids the stories. I always let the kids sit in it at shows so they can get their pictures taken in it. Hopefully, it will be a memory for them too".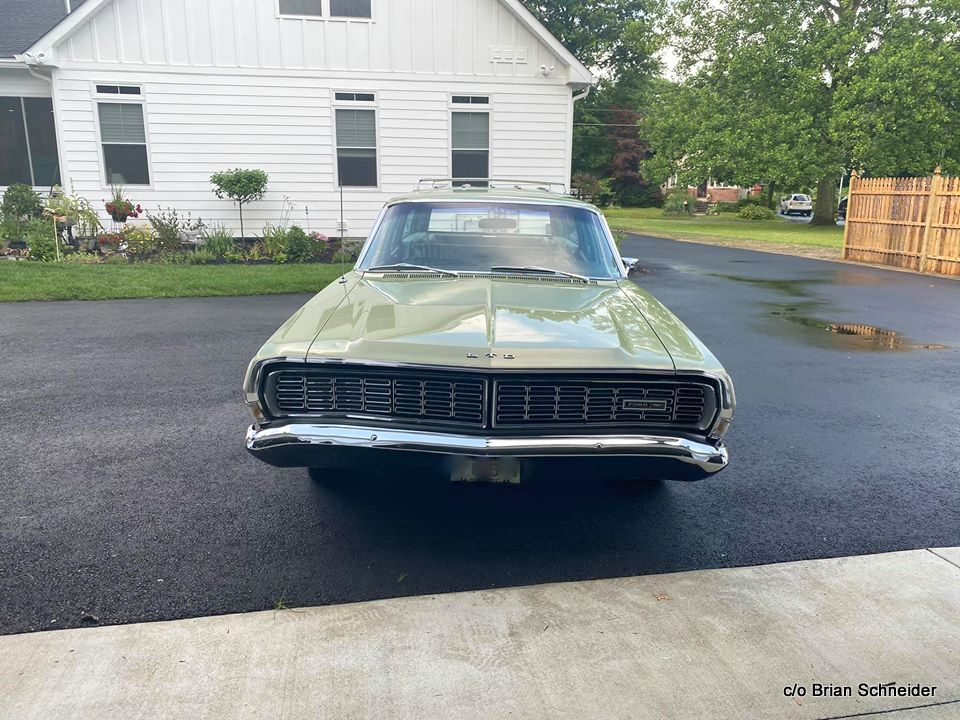 Brian has done everything he wants with the Country Squire, so now he wants to simply enjoy life as the 2nd owner of this long roof beauty: "I'm just going to keep her maintained. My wife and I recently had our 17th anniversary. We actually were trying to bring the wagon to Niagara Falls this year for our anniversary. But we'll hopefully get to do that later this year".
That's a pretty good game plan for the Sleeper of the Year.
By: Jerry Sutherland
Jerry Sutherland is a veteran automotive writer with a primary focus on the collector car hobby. His work has been published in many outlets and publications, including the National Post, Calgary Herald, Edmonton Journal, Ottawa Citizen, Montreal Gazette, Saskatoon StarPhoenix, Regina Leader-Post, Vancouver Sun and The Truth About Cars. He is also a regular contributor to Auto Roundup Publications.
Please re-post this if you like this article