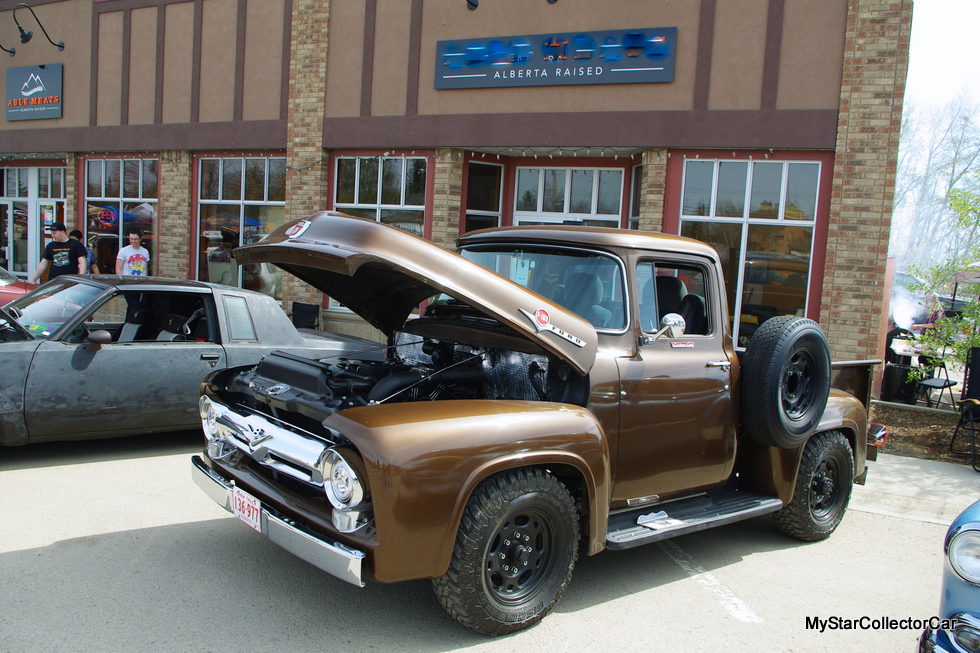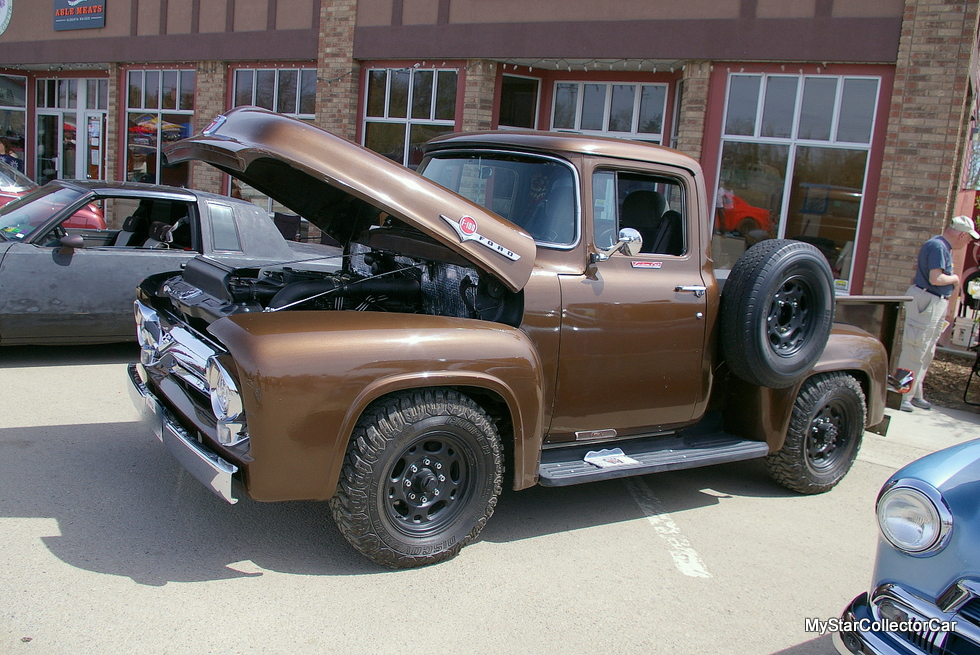 Mike and Mark Regner are identical twins who teamed up to build one of the wildest 1956 Ford F-100 resto mods on the road.
Their F-100 is now powered by a 1993 Cummins that offered enough diesel muscle to meet Mike and Mark's expectations in the "more-power" department.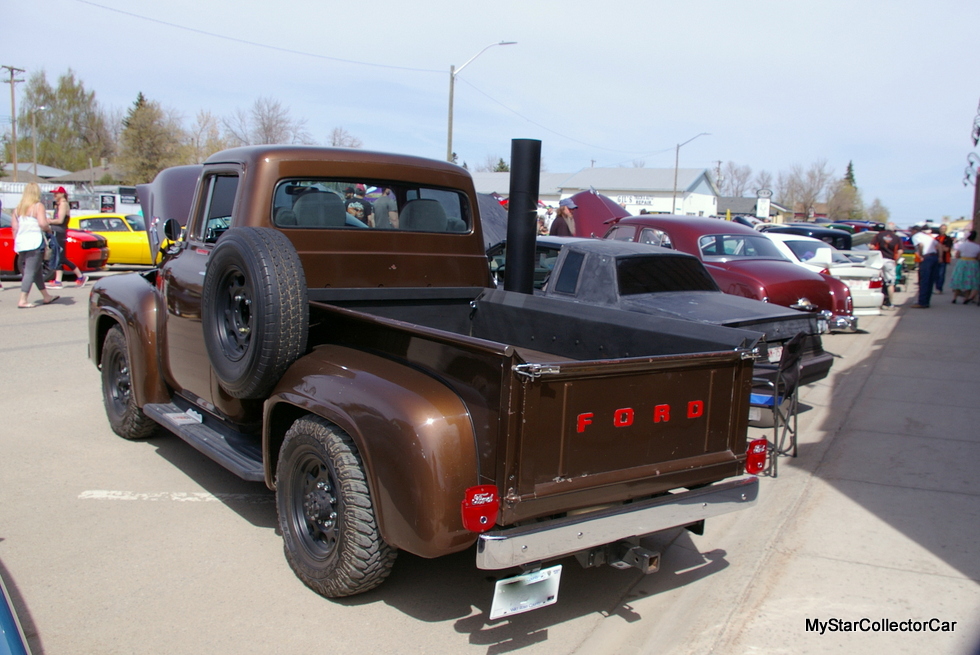 The two of them have teamed up for many projects and their only requirement is to build absolute beasts. The F-100 project was inspired by the sight of a vintage truck pulling a hauler with a vehicle on it. The idea light bulb went on for them so they decided to build an outrageous truck of their own.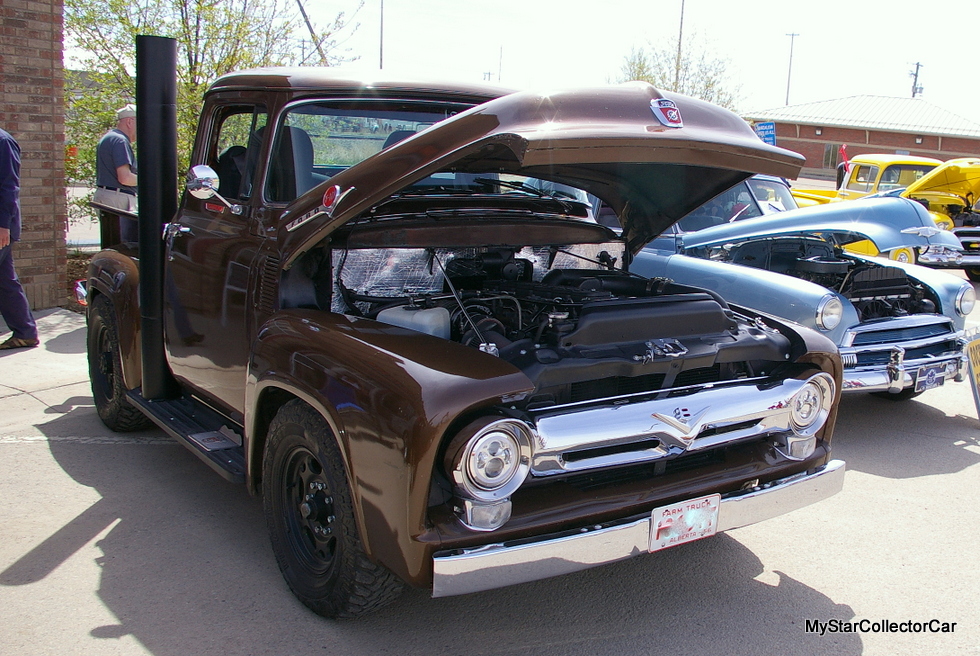 The only requirement: Mark and Mike wanted an even older truck than the one Mike spotted on the highway. Their father Bob had the ideal vehicle because he owned a 1956 Ford for 15-20 years and it had sat idle in storage for many years.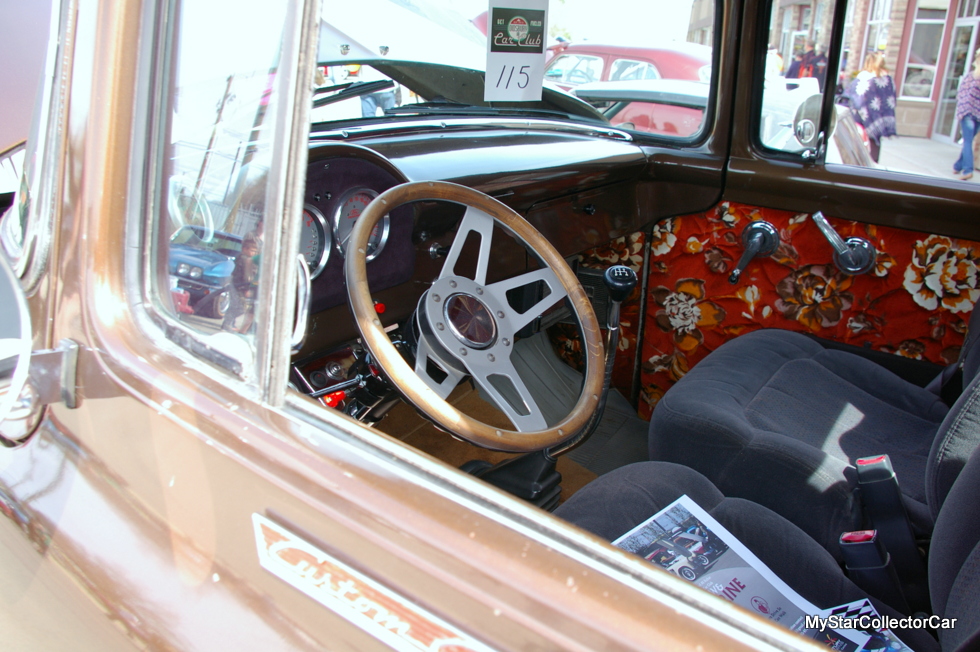 The idea became a reality when Bob and his boys decided to make the 62-year-old truck into a serious road machine/hauler. Mike mentioned that an opportunity to buy a 1993 Dodge truck with a Cummins offered the best combination of power and simplicity for their build.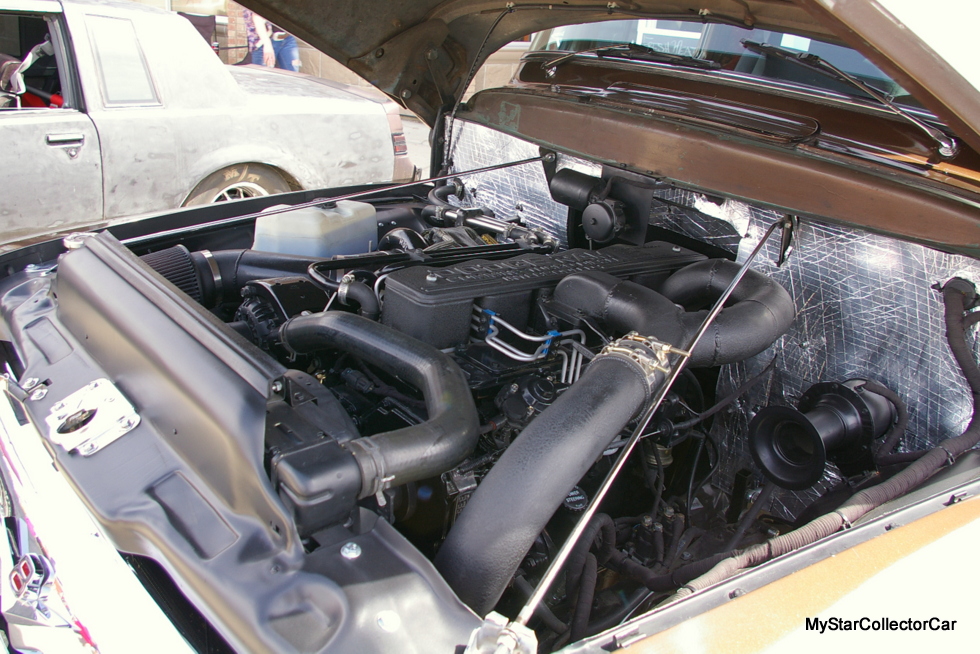 Mike and Mark tackled the project with a vengeance and were able to complete the build in only seven months after they located a donor '93 Dodge ¾ ton truck.  They had limited ceiling height in their garage during the build and had to jockey around the F-100 cab on jack stands while they made it fit on the Dodge chassis.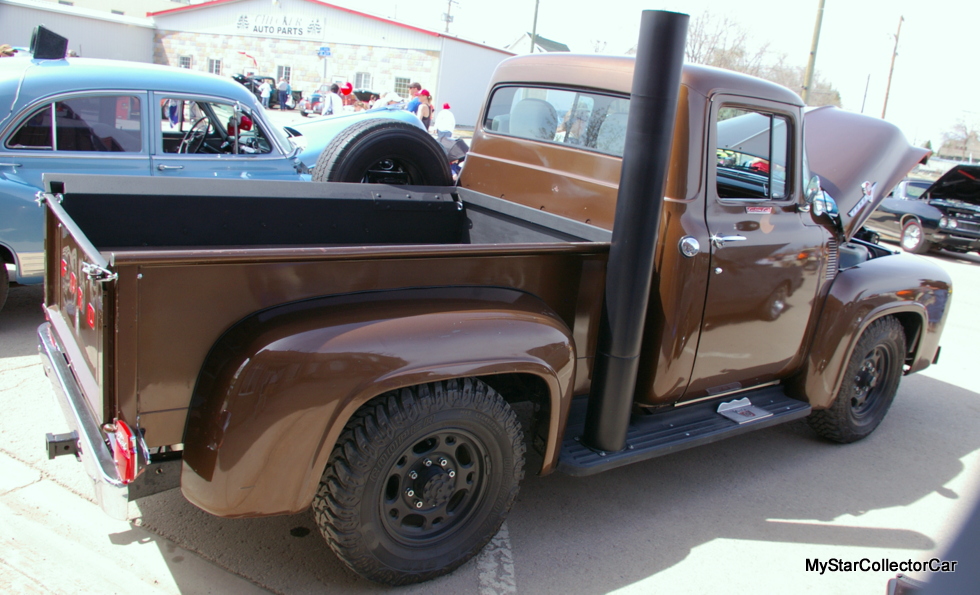 They also had to shorten the Dodge frame by 30 inches to make it work underneath the Ford body. The big diesel engine and tranny was not a perfect fit by any means so they cut the Ford's inner fenders, firewall, and transmission tunnel to accommodate the new power train.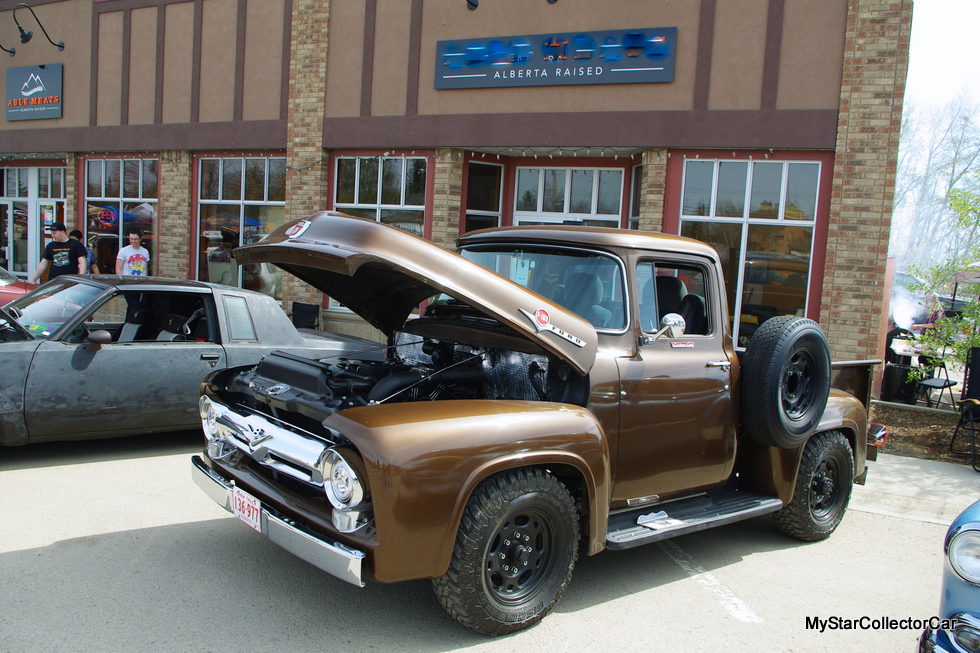 Mike and Mark wanted to make the diesel transplant look like it belonged in the old truck and kept things very clean under the Ford's hood.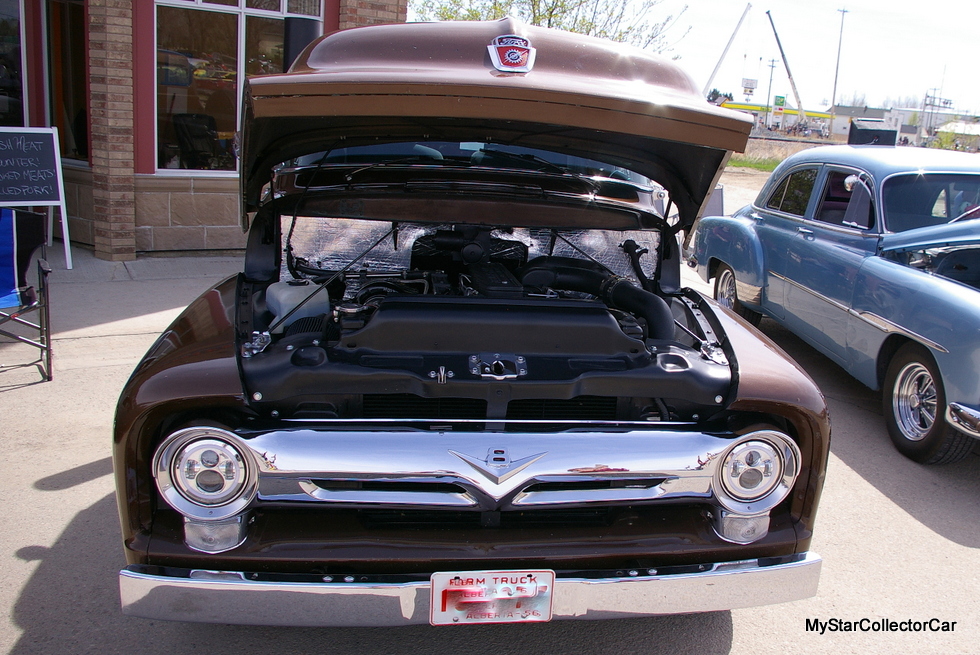 Mike and Mark added an extra radiator to the back end of the truck so they could keep their rebuilt (by them) intercooler doing its job and cool under fire during operation. Mike also custom-welded a massive gas tank to make the road trips hit even longer distances in their F-100.

Mike told MyStarCollectorCar the truck now gets about 25 mpg on the highway when it's not pulling a load. They also fabricated Duramax air bags to the rear of the truck so their Ford can handle the extra work on its custom-built trailer hitch package when they do a bumper pull.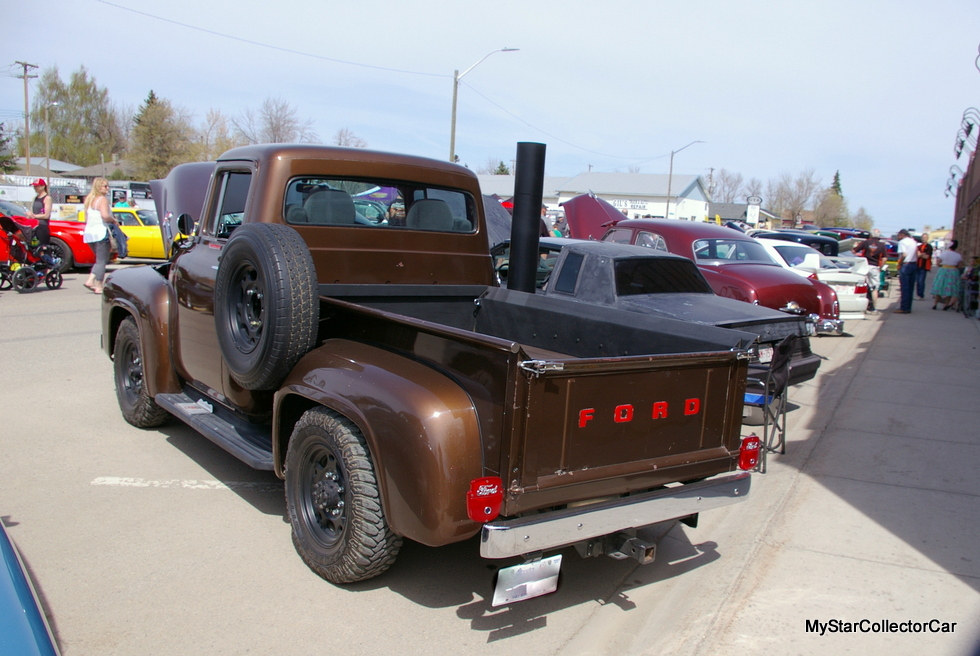 It also has a 5th wheel trailer-pull option and electric trailer brake system, thanks to Mike and Mark. The idea that started when Mike spotted a retro truck hauling a trailer has become a reality for the twin brothers.
Mike described the '56 Ford/Cummins combination as "super torquey", given the power (about 700 foot pounds) to weight (about 5100 pounds) ratio on the revamped F-100.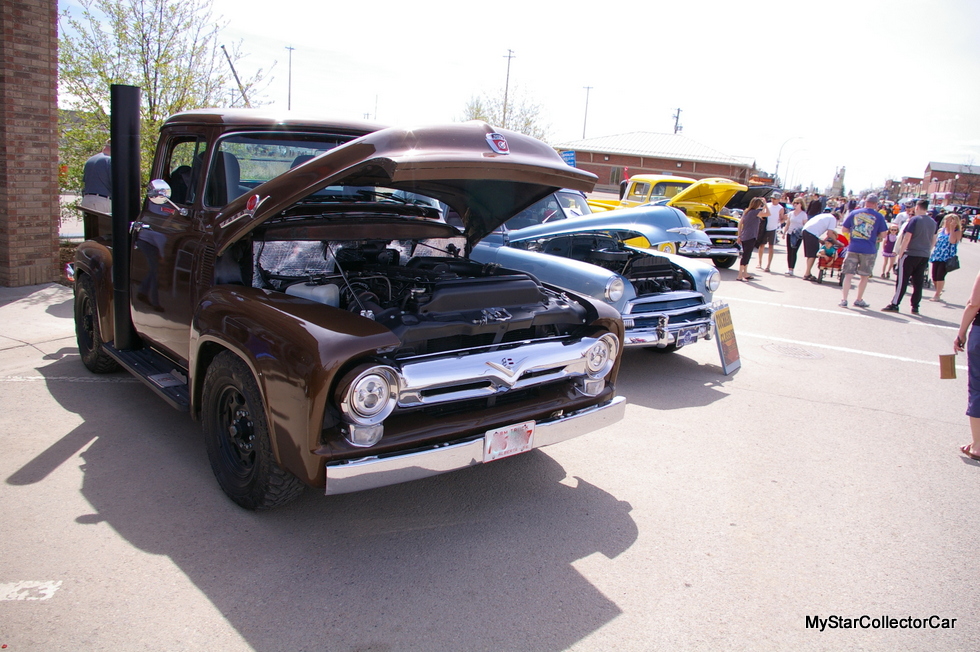 Mike summed up the brothers' basic philosophy: "We're willing to put wrench time on something that's cool". He added that he and Mark "have never really failed" when it comes to a project. We at MyStarCollectorCar definitely agree with him.        
BY: Jim Sutherland
Jim Sutherland is a veteran automotive writer whose work has been published by many major print and online publications. The list includes Calgary Herald, The Truth About Cars, Red Deer Advocate, RPM Magazine, Edmonton Journal, Montreal Gazette, Windsor Star, Vancouver Province, and Post Media Wheels Section.