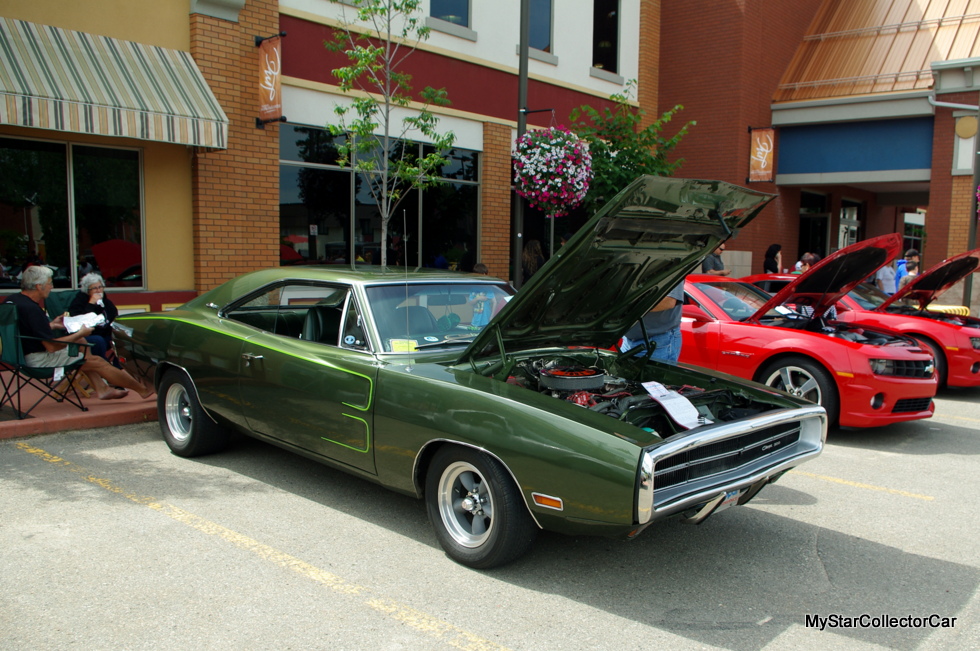 Most people go to car shows to look at the cars. A car show may look like a car lot, but most of the cars on these very cool car lots are not for sale-give or take the odd For Sale sign on some of the show entries. Clay and Fran Murphy were at a 2003 car show when they spotted a 1970 Charger 500 with a For Sale sign in its window.They bought the car from its young owner on the spot.
Clay had owned a 1968 Charger RT at an earlier point in his life: the time before he started a family and had to part ways with his beloved Mopar. Life has a habit of forcing reality into the equation and a muscled-up Charger was replaced by a family-hauler.
Clay never forgot his '68 Charger and always carried a dream to own another one at some point in his life. That point is after the kids have grown up and moved on into their own adult lives for most car guys.
The best way for car guys/parents to get over empty nest syndrome is full garage syndrome, particularly when that garage contains a car memory from the past. A 1970 Charger is a very close relative to a 1968 Charger in appearance and Clay was able to fulfill his dream of a replacement for his first Charger from his younger days.
The car is actually a pretty rare car because of its features, particularly its striking green paint scheme, with its mix of three green shades inside and outside of the car.The interior is one shade of green, the outside is another shade of green, and the trim is yet another shade of Ireland's favorite color.
The Charger has a 383 engine with plenty of ponies under its green hood and Clay told us his Mopar "runs down the highway nice", in his words.
The Murphys drive their collector cars and the Charger is currently used for many ordinary tasks like going to work and hauling groceries during the summer months. The car will be used for 2 years and then it will take a sabbatical in a Sea Can storage container instead of their garage. Clearly a Sea Can is a good way to store vehicles because they are protected from the elements and even rodents during their hibernation. Clay's vehicles do not even require a cover inside the well-ventilated containers and enjoy a comfortable hibernation until they once again hit the streets.
The one constant for the Charger is the large number of people who want to buy it when it is out of hibernation and in the public eye.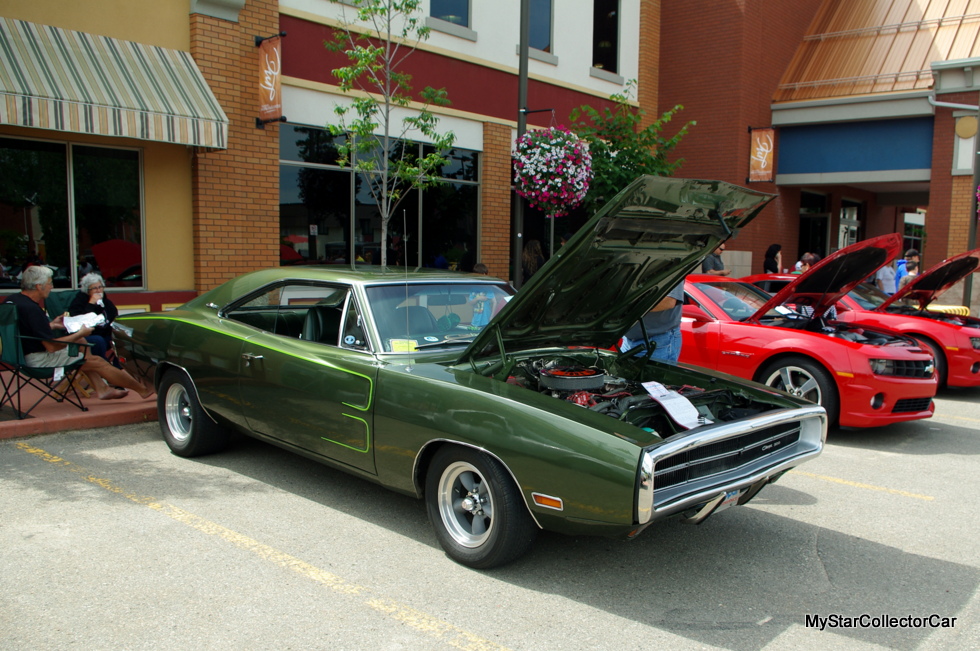 Clay told us there are"lots of people after it, but it is not for sale". The kids are grown and the Murphys have no reason in the world to sell the car at this point in their lives.
We will likely see this beautiful triple green Charger at shows again during its time on the road, but we will never see a For Sale in the window again on Clay's watch.
Jim Sutherland
CLICK HERE to Like us on Facebook
CLICK HERE to Follow us on Twitter
CLICK HERE to Follow us on Pinterest
Please re-post this if you like this article.