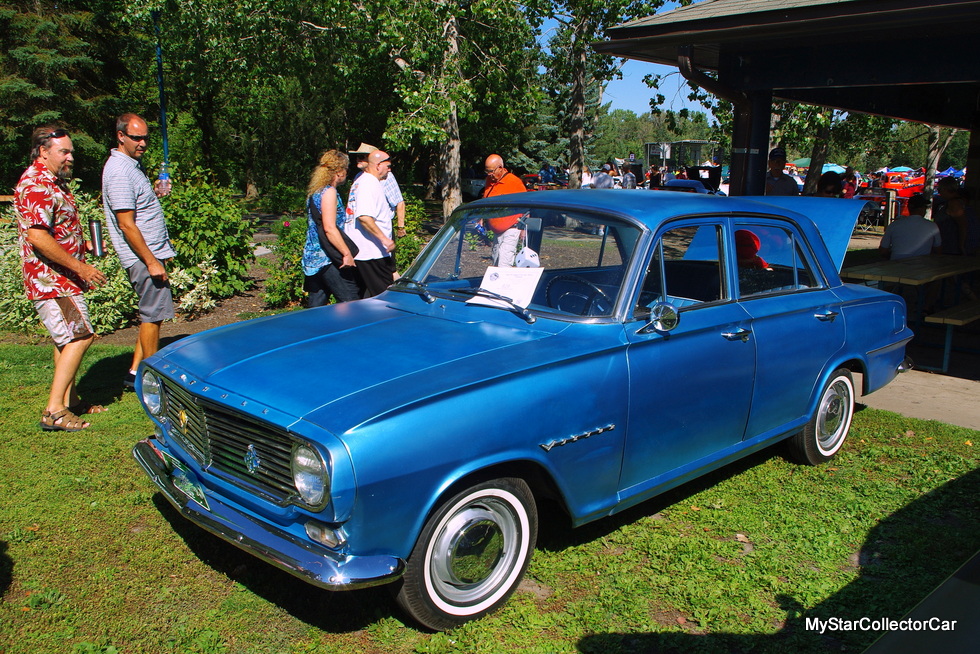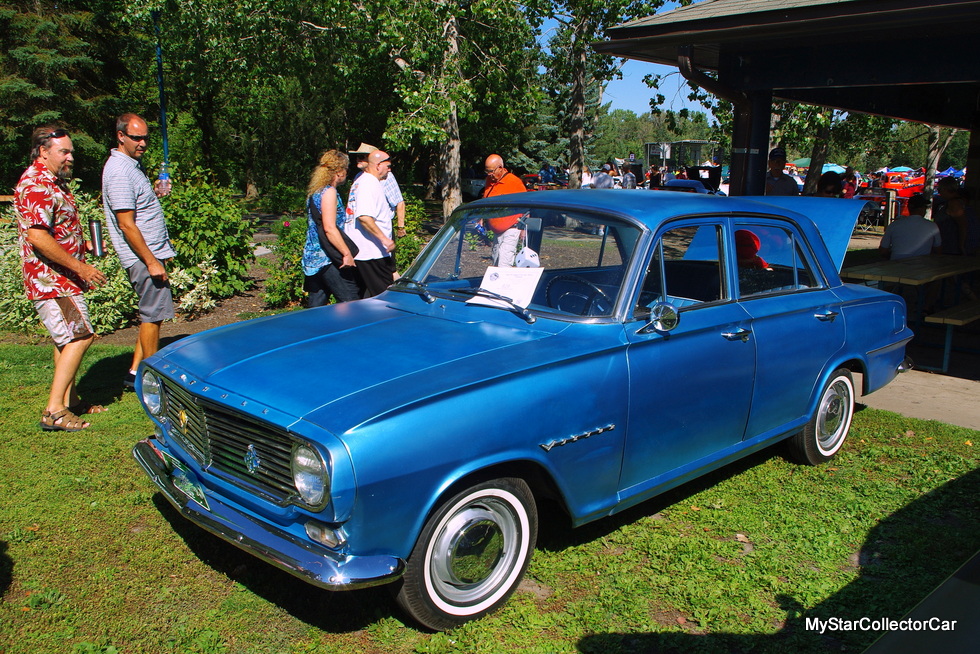 The list of extinct car brands is endless.
The list of extinct British names is one of the longest because the automotive industry in England today is vastly different from the banner years of the early 1960s.  
This 1962 Vauxhall Victor almost became extinct on its own.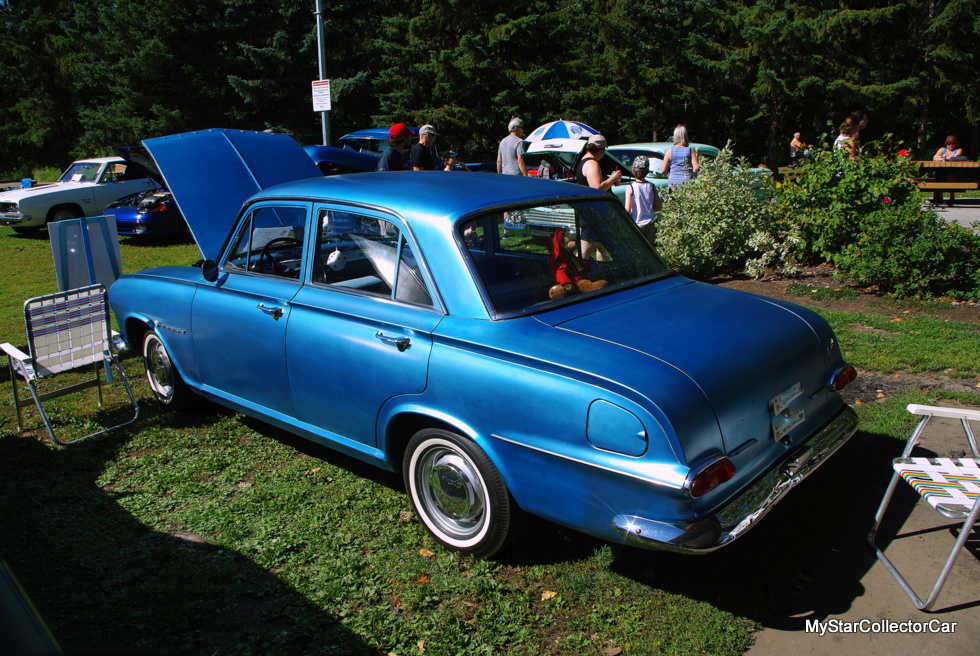 Esmond Warren is the proud owner of this classically British car and he owns it for the same reason most owners have—he used to own one in England.

He spotted this car at an auto wrecker over twenty years ago. He said it "was sitting on a bank" and he thought, "there's a project" so he paid 200 dollars for the project and hauled it back to his farm.
This Vauxhall was a long-term project because Esmond did everything himself on the car. He found a parts car and hauled it home and that decision saved him a lot of time and money.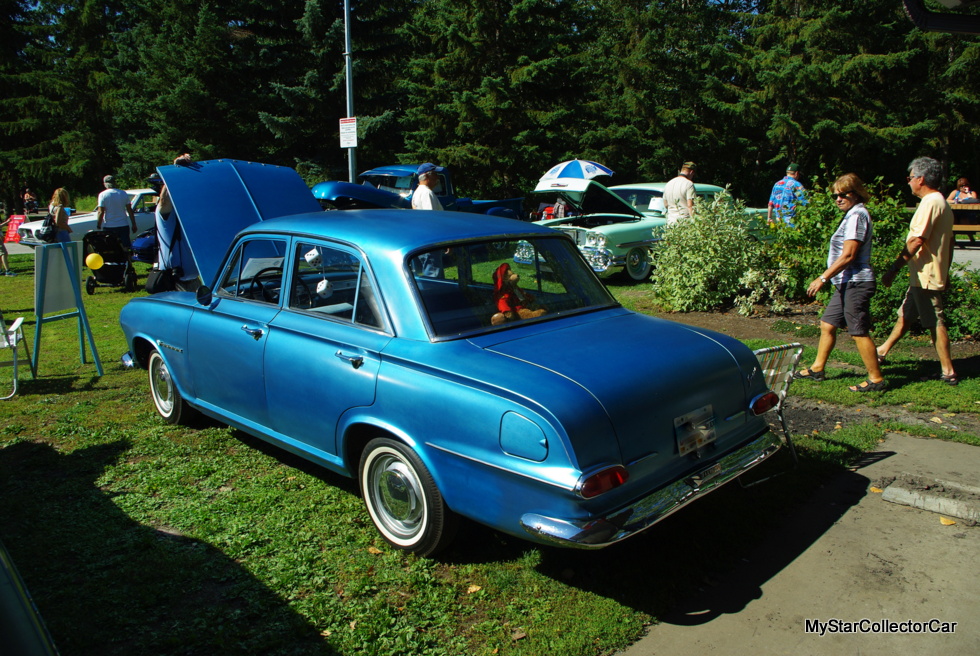 Esmond admitted the car took a lot longer because he'd work on it, then he'd run out of enthusiasm and put the car back in storage.  He did this for several years until his wife "threatened to call the Kidney Foundation and donate it" so that inspired Esmond to get back on the job. He had it done "in a year" thanks to her unconventional pep talk.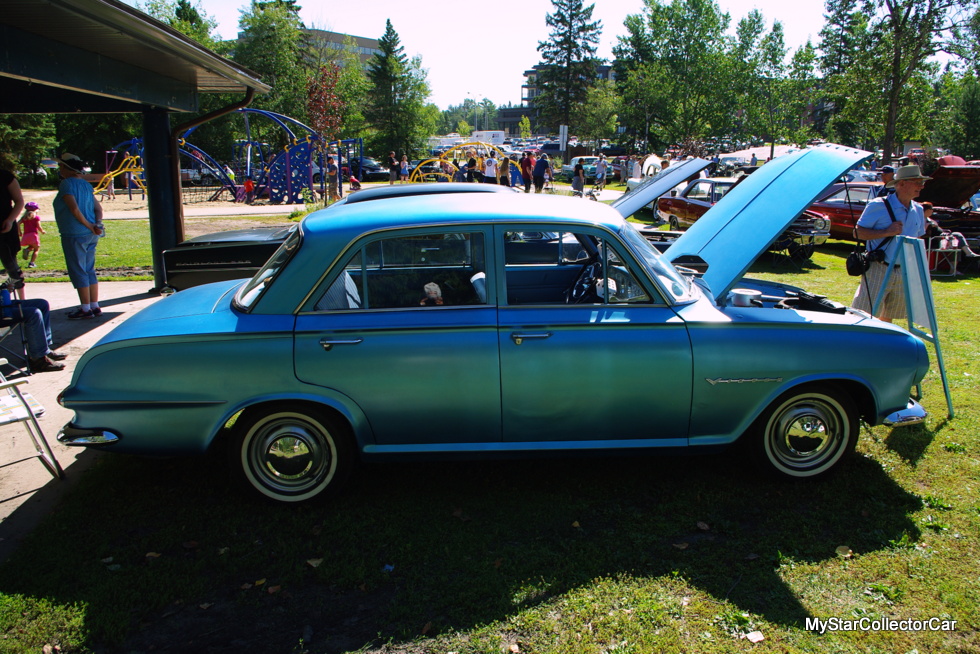 Esmond is a farmer so he "knows how to weld" and that skill was a huge factor in the project. He used a fender and hood from the donor car and made his own rockers because they weren't available. Esmond had "a lot of mechanical experience but no body work experience" so there was a steep learning curve on this project.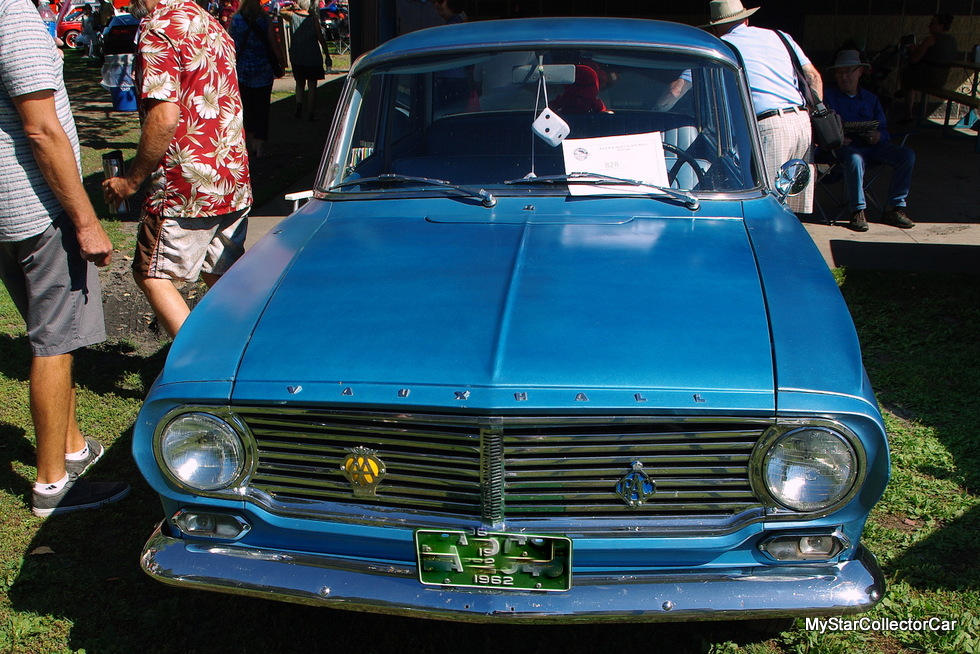 The car was mechanically sound except for a tie rod end so Esmond focused on the details. The parts car literally had "every piece that was missing" so Esmond was really happy with his rolling parts bin.
He did everything himself including a very cost-effective rattle can paint job so now the car is a "slightly lighter blue". Esmond  "dyed" the carpet back to its original color with a light dusting of paint after he learned how difficult (and ineffective) a pro job would be for a carpet. He admitted this solution "probably wouldn't last" but it did the job.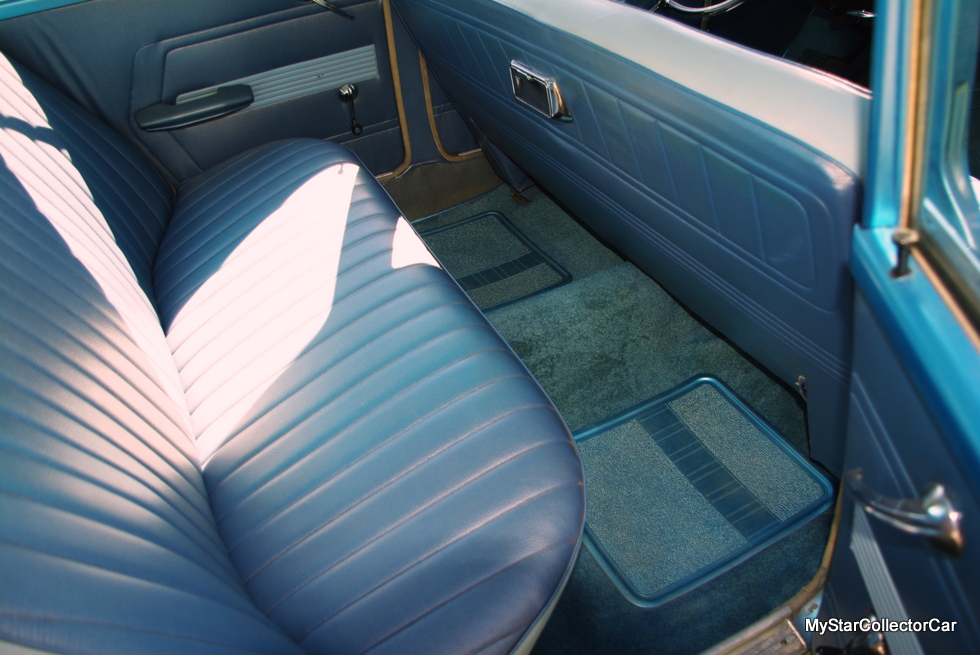 Esmond has only one regret with his Vauxhall—he wishes he'd done it sooner. He's had it on the road for four years and his time behind the wheel has been extremely positive. Esmond loves the attention the car gets and he patiently answers every question about the car and every "my dad/mom/sister/brother/uncle owned one" observation.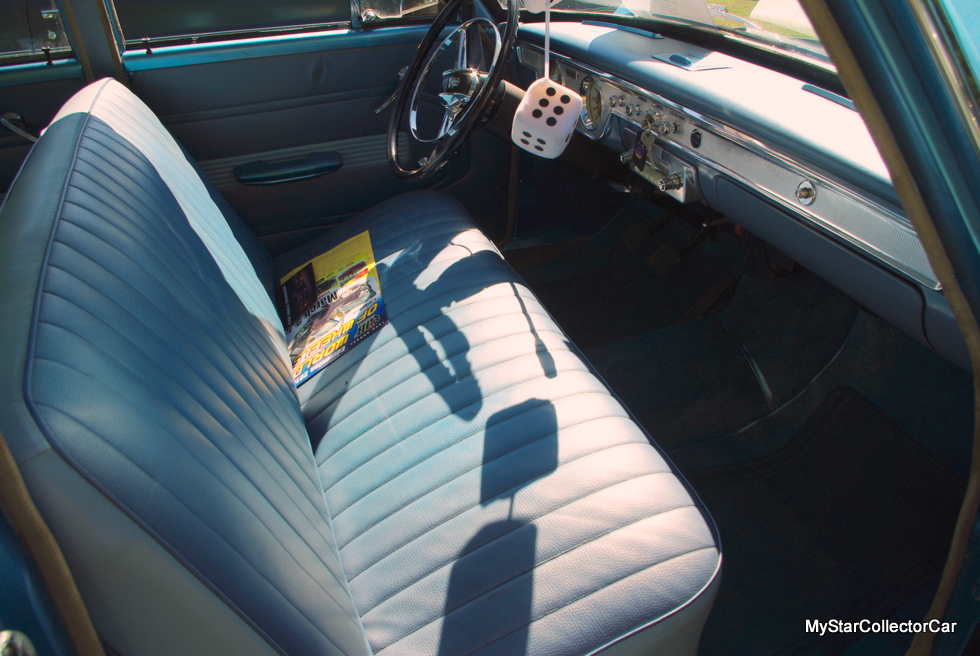 This Vauxhall has a very peculiar relationship with radial tires because they make the car handle worse. Esmond said this car has a "bias tuned suspension" so he found a supplier with the exact factory rated 5:60 x 13-inch bias tire for his Victor. The result was a much better handling car in Esmond's opinion.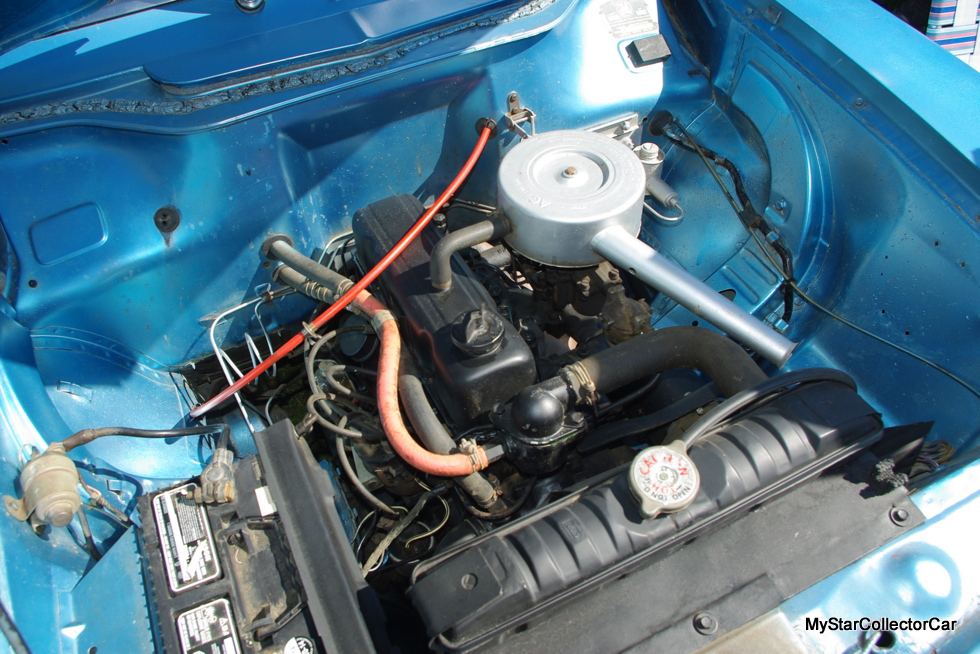 He runs it no faster than 60 miles per hour on the highway and Esmond was happy to report it "tracks straight down the road and gets about 32 miles per gallon". That's a good ending because self-admitted "cheapskate" Esmond has a minimal monetary investment in his Vauxhall.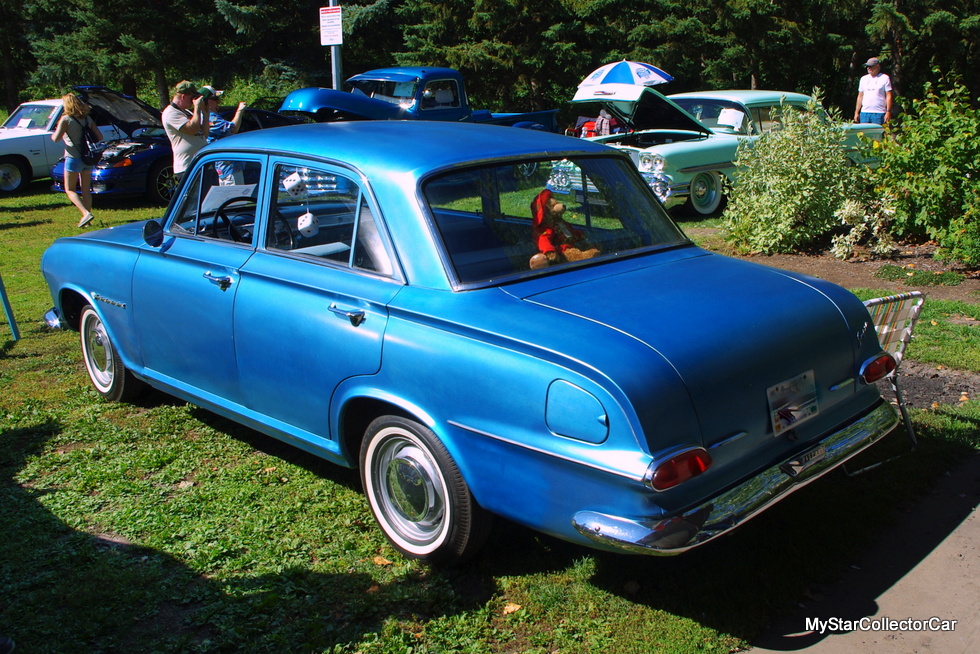 The experience is priceless because Esmond gets to relive a Vauxhall experience he left behind in England   and it was, as he says, "an interesting experience".     
Jerry Sutherland
CLICK HERE to Like us on Facebook
CLICK HERE to Follow us on Twitter
CLICK HERE to Follow us on Pinterest