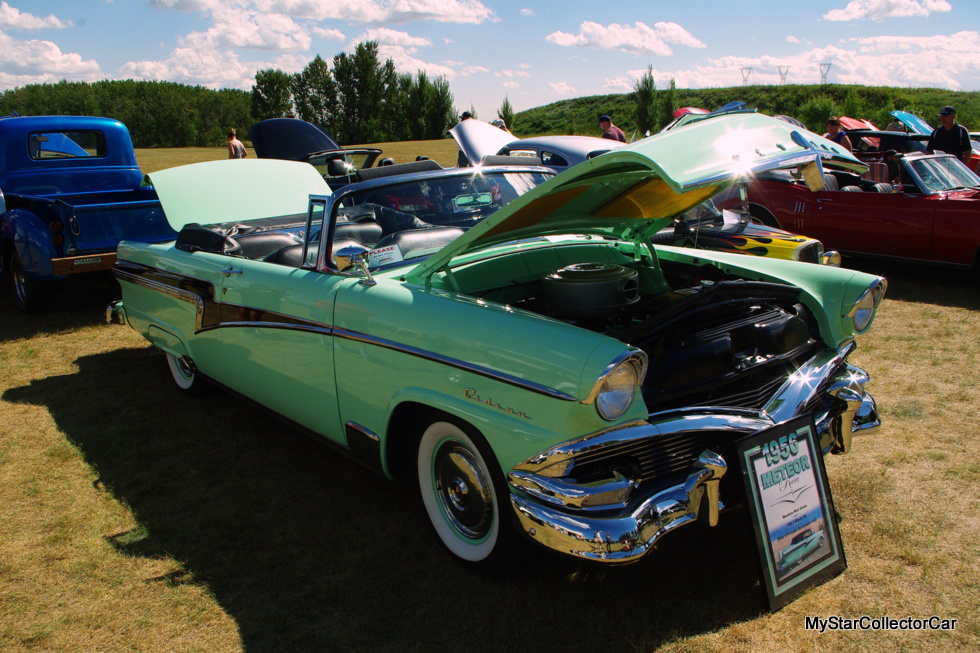 Spouses play a large role in the car hobby because successful marriages are based on mutual decisions.
Collector cars are a large purchase so input from a skeptical wife is a key factor in most transactions.
The decision is always whether to buy a car but what happens when the wife is the owner and she is reluctant to sell?
That unlikely story is the reality behind this incredible 1956 Meteor Rideau convertible. Meteors were uniquely Canadian cars for many years so Americans are often confused by these '56 Ford-ish vehicles.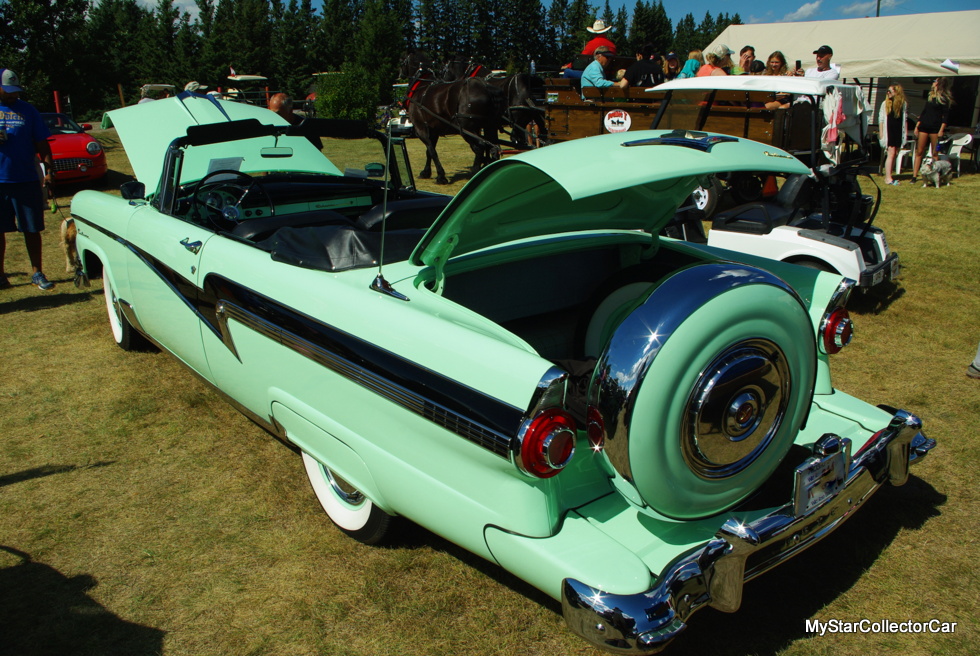 Ken Sack is the proud new owner of this iconic Canadian convertible. He had many reasons to buy a '56 Meteor but the biggest one was found in his personal biography. Ken said he "used to work on them when he was a kid working at a service station—things like oil changes".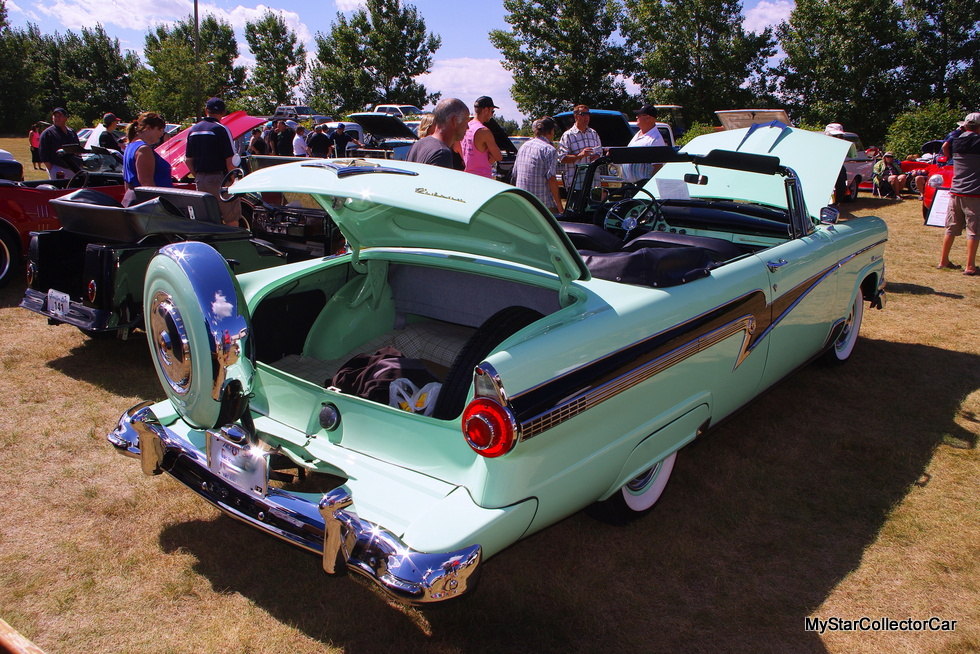 The Meteor bug bit him in a big way and he knew he'd own one in the future. The future came about five years ago when he spotted this Rideau at a car show. Ken is well aware of the low production numbers on these cars—he said, "They made 479 of them in total and this is only one of 8-10 left in the world".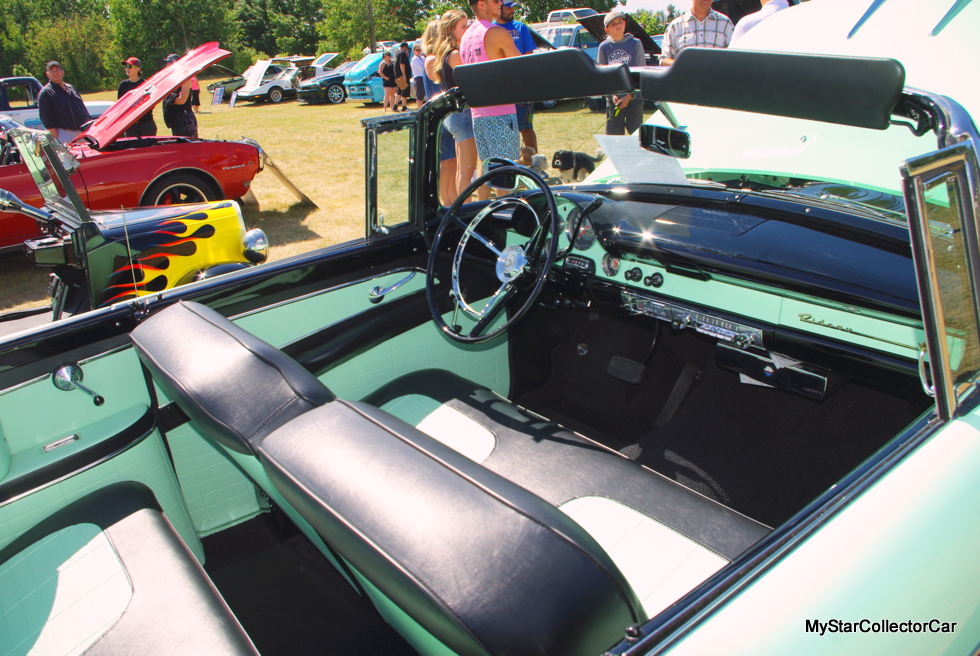 Ken also knew the history of this '56 Rideau convertible. It was built by a world class Ford restoration guy named Terry McCaw. Terry has a solid reputation and his projects are known throughout the hobby. Ken knew Terry's wife Judy was the proud owner of this jewel and she was fiercely proud of her car so he thought the odds were against a sale but he persevered.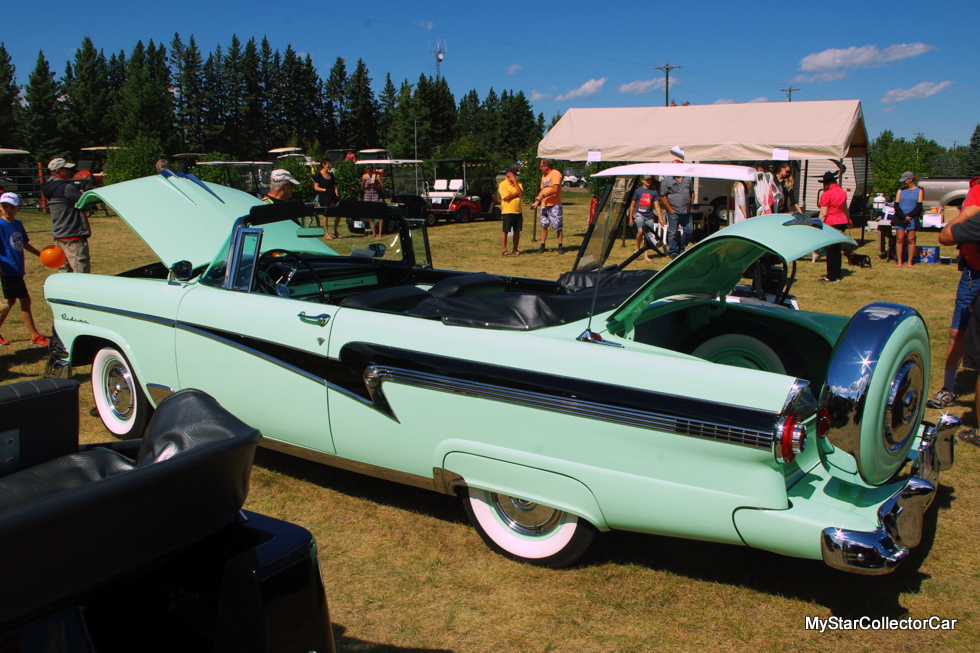 This is a 292 cubic inch car with an automatic and a factory '55 Meteor tissue dispenser. There are no flaws in this '56 Meteor thanks to Terry's attention to detail—Judy picked the color from a factory chip and talked Terry out of doing a tri-color version of the Rideau.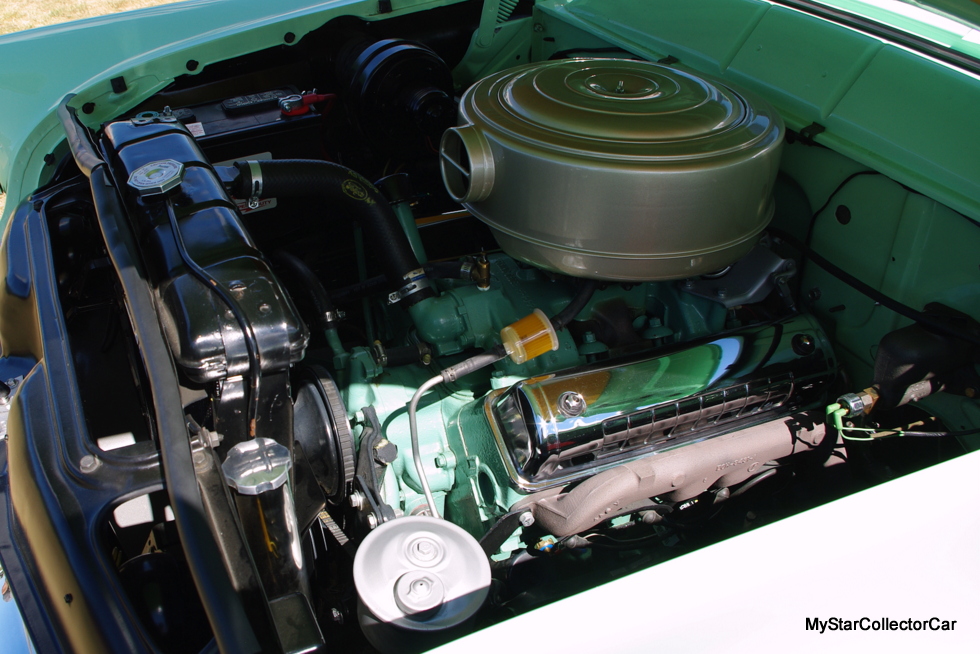 Locals were shocked when Ken finally talked Terry into selling his wife's car. Ken thought the bigger sales job took place when Terry talked Judy into parting with her beloved '56 Rideau.

Ken loved the idea of a fully-restored car because he's done projects in the past, but he'd "be dead before he could finish one this nice". The turnkey approach really appealed to him for that reason.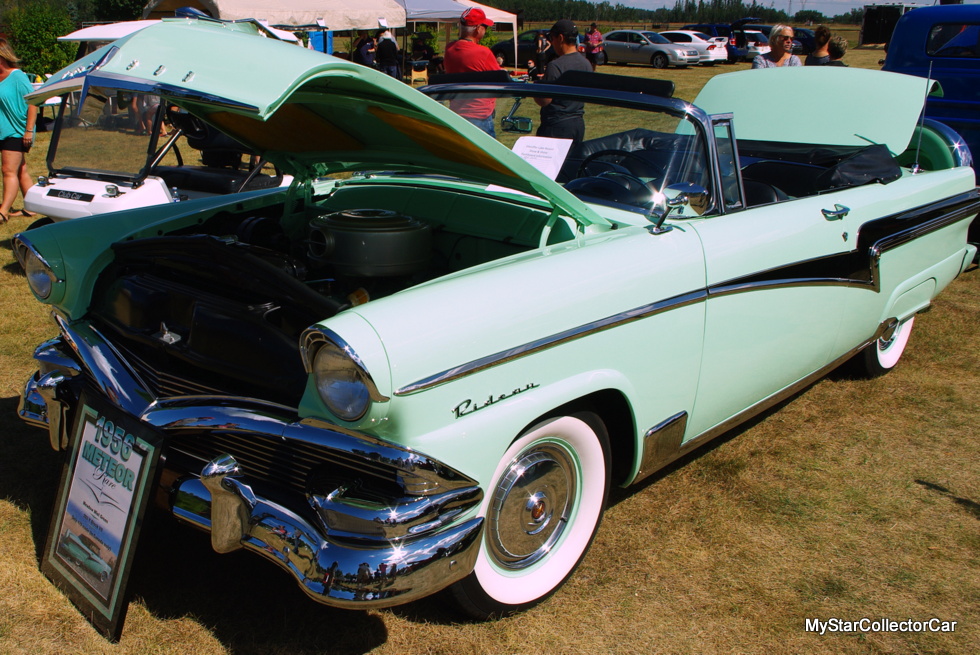 Ken's wife found out how much the McCaws were linked to the classic Canadian when they took the car out for the first time. People kept stopping them and asking how they "got it away from Terry and Judy" because this Meteor has such a close connection with Judy.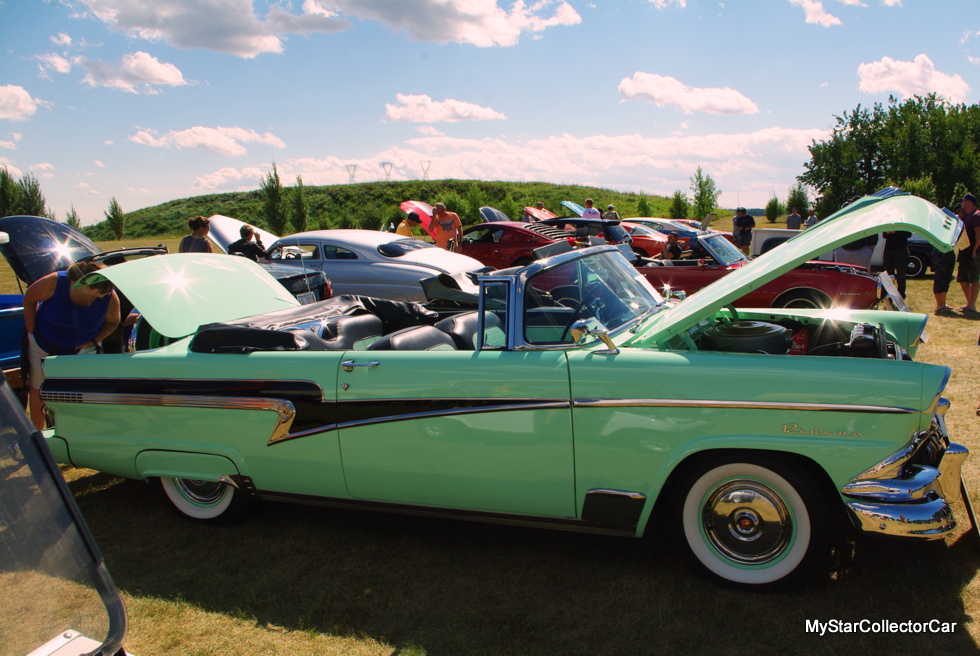 Ken said the '56 Meteor "felt great on the road" so he has big plans for the car. He's a snowbird and he winters in Arizona so this Canadian Ford gets to head south for the winter. Ken and his wife plan to hit "a bunch of local car shows down there" and he's fully prepared to answer questions about his weird-looking, Canadian version of a '56 Ford Sunliner.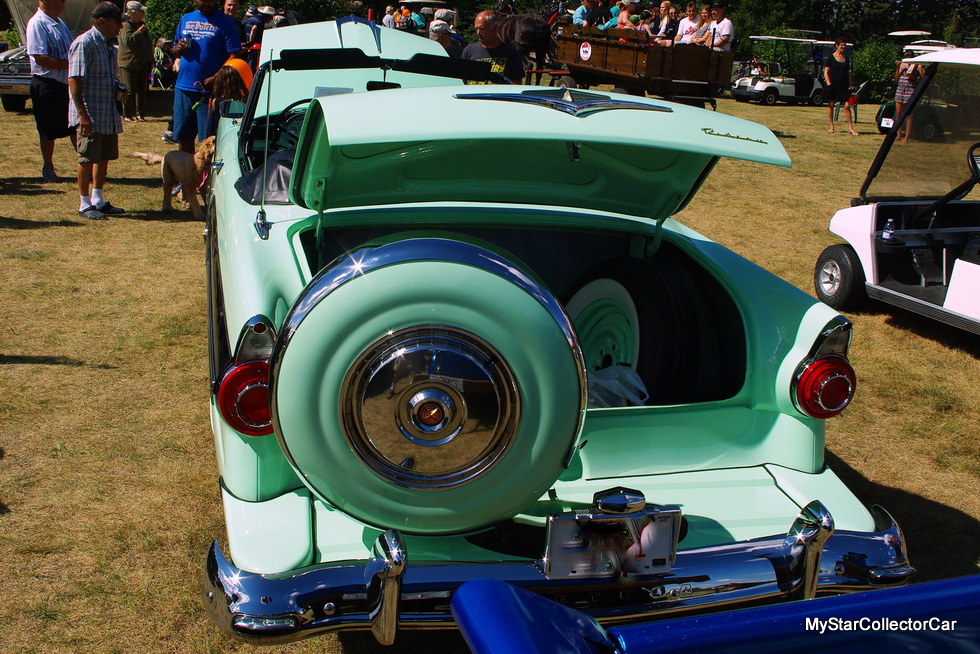 The other factor is coincidental—the McCaw winter home is only five minutes away from the Sack's place so they'll see their car every day.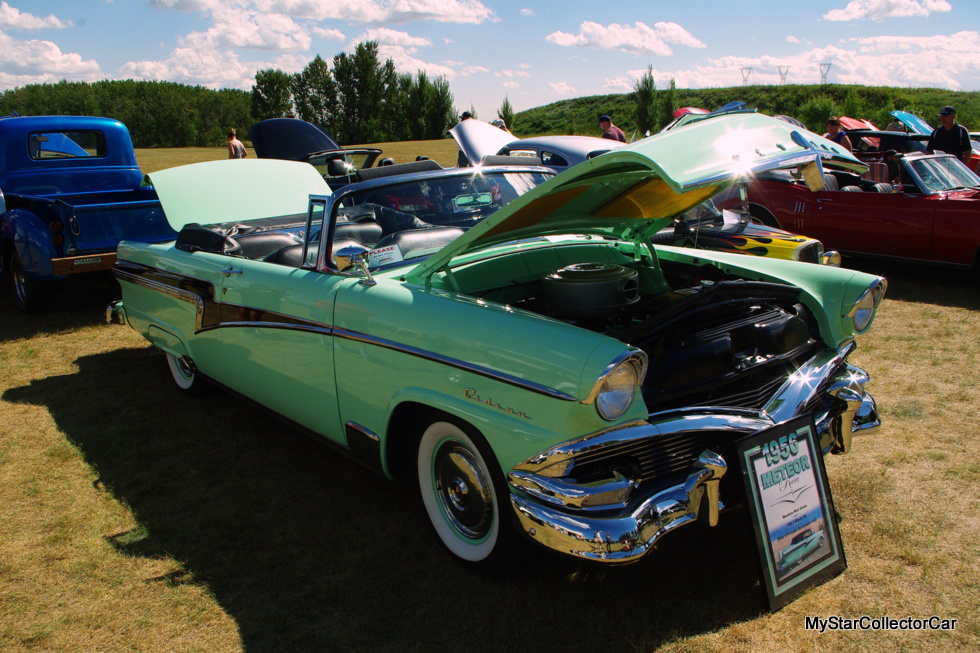 That might soften the blow for Judy.
Jerry Sutherland