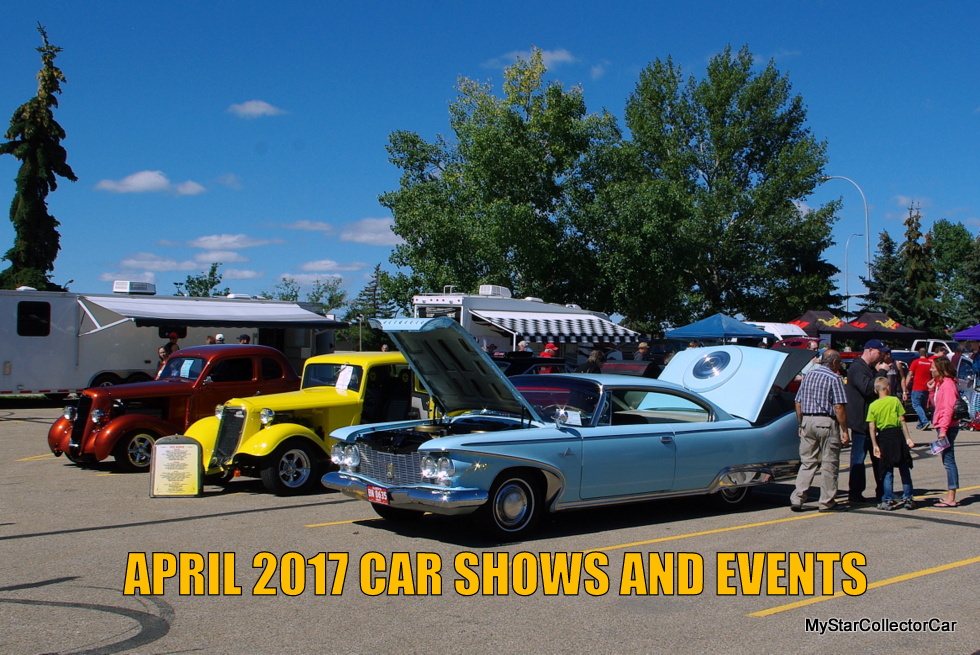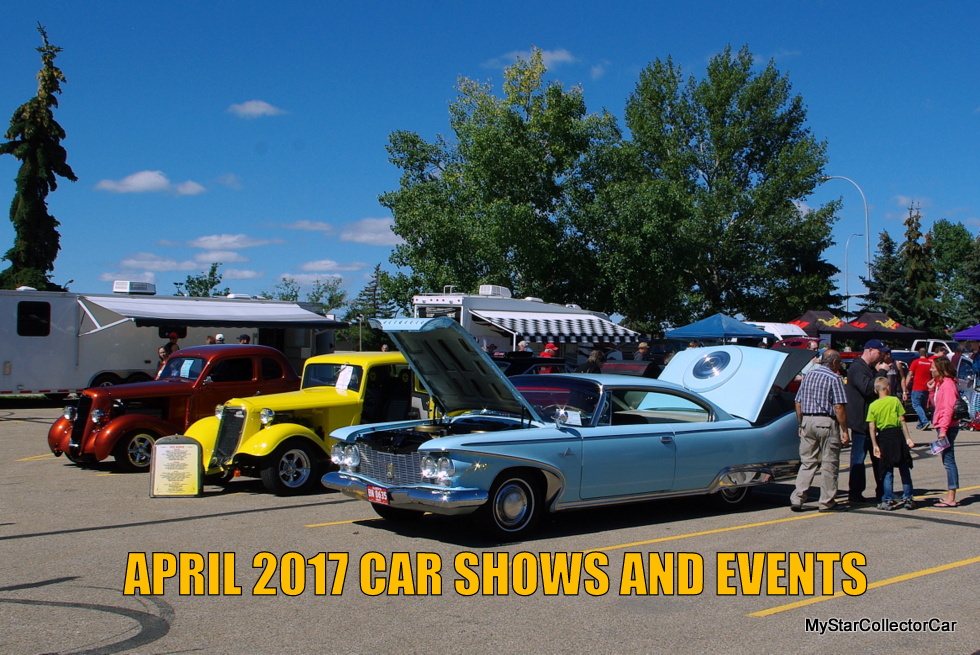 Help us out and give us your information about your show so it's accurate. The

sooner we have it

, the

more exposure

you get. These pages get massive traffic and they're free.   Send your information to

info@mystarcollectorcar.com
APR 1: STONY PLAIN, AB Spring Swap Meet in Stony Plain!
3rd Annual Capital Region Swap Meet spots available!
Not just a fall Swap Meet anymore.  John 780-910-5219
APR 9: WOODSTOCK, ON – 24th Annual Automotive Swap Meet. Oxford Auditorium, 875 Nellis Street, 8am – 3pm, Admission $5.00 Contact Reg Gurney 519-458-4692
APRIL 15: DRAYTON VALLEY, AB Northern Thunder Classic Car Club Swap Meet
APRIL 15: SHERWOOD PARK, AB 5-6-7 Club 1st Annual Edmonton and Area Charity Swap Meet
APRIL 16: EDMONTON, AB The Edmonton Antique Car Club will be Celebrating Easter with our 54th Annual Easter Parade EACC members will do a 1 hour driving tour of the City of Edmonton
APRIL 16: VANCOUVER, BC VCCC Vancouver Chapter Easter Gathering
APR 16: ROCKTON, ON – 53rd Annual HASC Iroquonic Car Club Flea Market. Auto parts and Collectibles. Rockton Fair Grounds-812Old HWY #8, Rockton, On Gord Kosterewa 905-627-0277 or e-mail gord.kosterewa@hotmail.com
APRIL 16: VANCOUVER, BC VCCC Easter Parade

APRIL 21-23: EDMONTON, AB  Electric Garage 7th Annual Edmonton Motor Show Collector Car Auction Consign 888.296.0528 EXT 102 or email CONSIGN@EGAUCTIONS.COM
APRIL  21-23: GRANDE PRAIRIE, AB The 2nd Annual NPBRA Spring Spectacular Indoor Car Show. Car Show/Vendor Area/Swap Meet Evergreen Park/Entrec Centre.
APRIL 21-23: MONCTON, NB 43rd Annual Speed Sport Show
APRIL 22: STETTLER, AB Join us Saturday April 22nd between 5:30-7:00pm for BBQ'd burgers, popcorn, pop and some awesome cars. The street in front of the Jewel will be blocked off at 5pm for the cars to cruise in and the burgers will be hot and ready to go by 5:30. Then stay for the eighth installment in the Furious lineup – The Fate of the Furious at 7pm. This is a family friendly event, bring the kids out for a walk, some great food and some great cars. Fate of the Furious is rated 14A.
**if you have a car you'd like to bring to the show please contact Rose 403-916-9632 or Byron 403-741-7637 – call or text.
APRIL 23: MAPLE RIDGE, BC Spring Swap Meet
APRIL 23: CALGARY, AB Nifty Fifties Car Club presents Spring Thaw (Sunridge Mall) *Rain date is April 30
APRIL 23: MAPLE RIDGE, BC Golden Ears VCCC Spring Swap Meet
APRIL 23: ANCASTER, ON British Car Show and Flea Market 630 Trinity Road, ancaster.flea.market@gmail.com
APRIL 23: FORT LANGLEY, BC 12th Annual St. George's Day British Motoring Show 778-862-3079
APRIL 28-30: WINNIPEG, MB 18th Annual Rodarama Car Show
APRIL 28-30: REGINA SK  50th Annual Majestics Car Club Car Show
APRIL 29: OLIVER, BC South Okanagan Automotive Swap Meet
APRIL 29: PENTICTON, BC 27th Annual AUTOMOTIVE SWAP MEET

APRIL 29: BURNABY, BC Cruise For Your Cause
APRIL 30: ANCASTER, ON  Road Runners Car Club Swap Meet
APRIL 30: ALDERGROVE, BC  Fraser Valley VCCC 5th Annual Car Show


LETHBRIDGE AB Le Barons Car Club monthly meeting
CALGARY AB 5-6-7 Chevy Club monthly meeting
REGINA SK Saskatchewan Ford/Mercury Club monthly meeting
VICTORIA BC Corvette Club monthly meeting

RED DEER AB Ford Central Car Club monthly meeting
WINNIPEG MB Manitoba Antique & Classic Auto Club monthly meeting
VEGREVILLE AB Iron Runners Auto Club monthly meeting
PRINCE ALBERT SK Klassic Kruizers Kar Klub monthly meeting
OLDS AB Mountain View Pistons monthly meeting
CALGARY AB Foothills Street Rod Association monthly meeting
VICTORIA, BC British Car Restoration Fair and Swap Meet
REGINA SK Collectors Car Club of Saskatchewan monthly meeting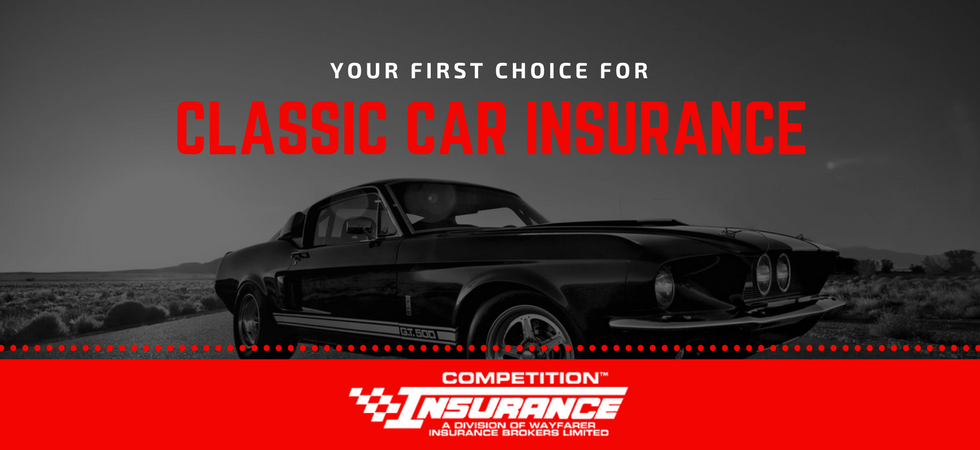 RED DEER AB Central Alberta Mopar Association monthly meeting
CALGARY AB MG Club monthly meeting
CALGARY, AB Alberta Pioneer Auto Club monthly meeting
WINNIPEG, MB Manitoba Mopar Association monthly meeting
COALDALE, AB Custom Cruisers monthly meeting
ST ALBERT, AB Cruisers Car Club monthly meeting
CALGARY, AB Vintage Sports Car Club of Calgary monthly meeting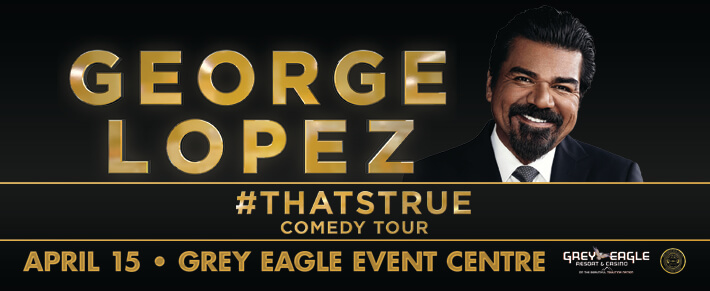 FORT GARRY, MB AMC Manitoba monthly meeting
CALGARY AB Northern Mopars Auto Club monthly meeting
THUNDER BAY ON Lakehead Antique Car Club monthly meeting
LANGLEY BC Mopars Unlimited monthly meeting

DRAYTON VALLEY AB Northern Thunder Car Club monthly meeting
LETHBRIDGE AB Street Wheelers monthly meeting
BRITISH COLUMBIA American Motors Club monthly meeting
LANTZVILLE BC Old English Car Club monthly meeting
WINNIPEG MB Triumph Drivers of Manitoba monthly meeting
CALGARY AB Corvettes Unlimited monthly meeting
SUMMERLAND, BC VCCC South Okanagan monthly meeting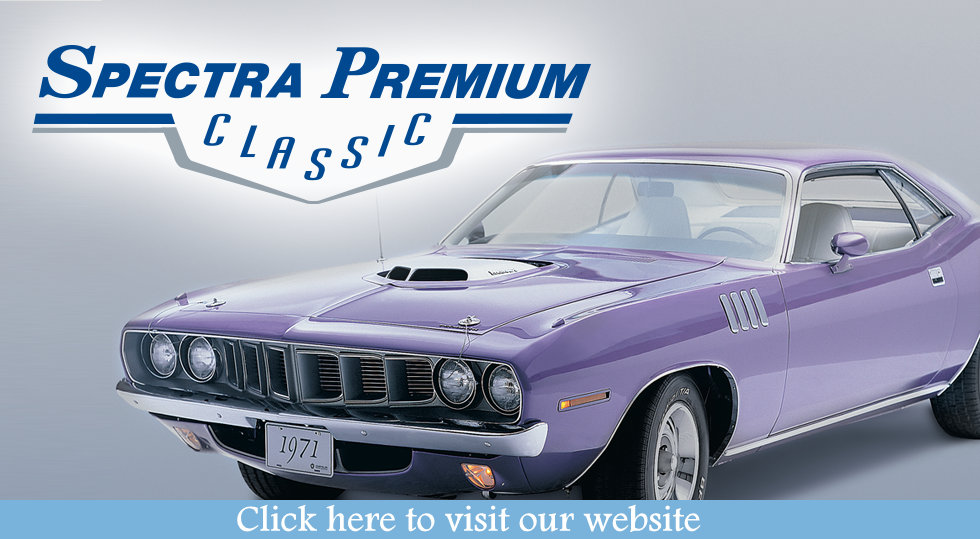 EDMONTON AB  Alberta Iron Indians Pontiac Club monthly meeting
SURREY BC Canadian Falcon Fairlane Comet Club monthly meeting
CALGARY, AB Foothills Model T Club monthly meeting
CLICK HERE to Like us on Facebook
CLICK HERE to Follow us on Twitter
CLICK HERE to Follow us on Pinterest
**Please feel free to print this page