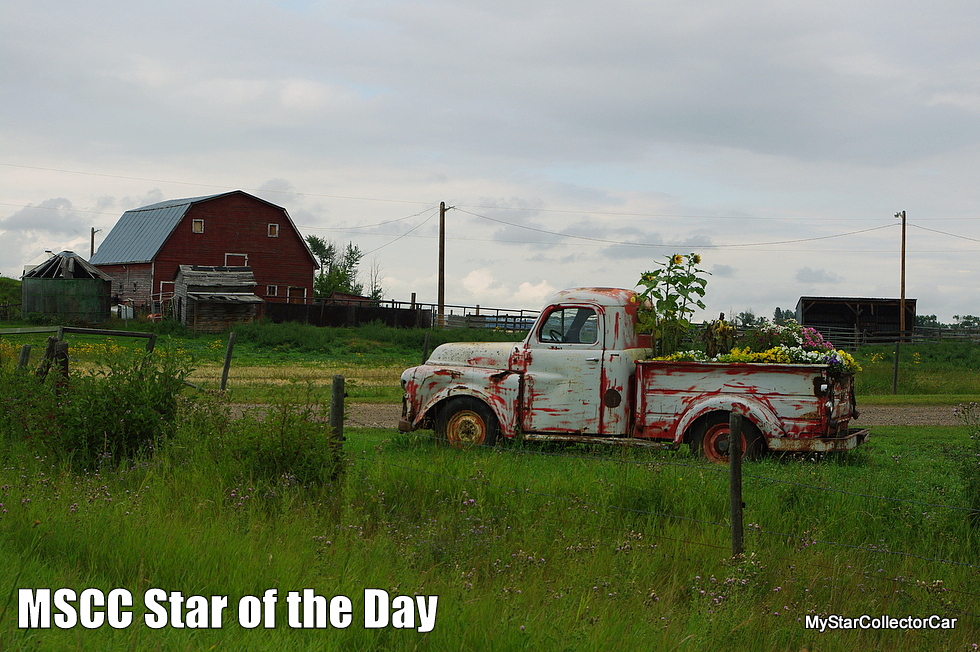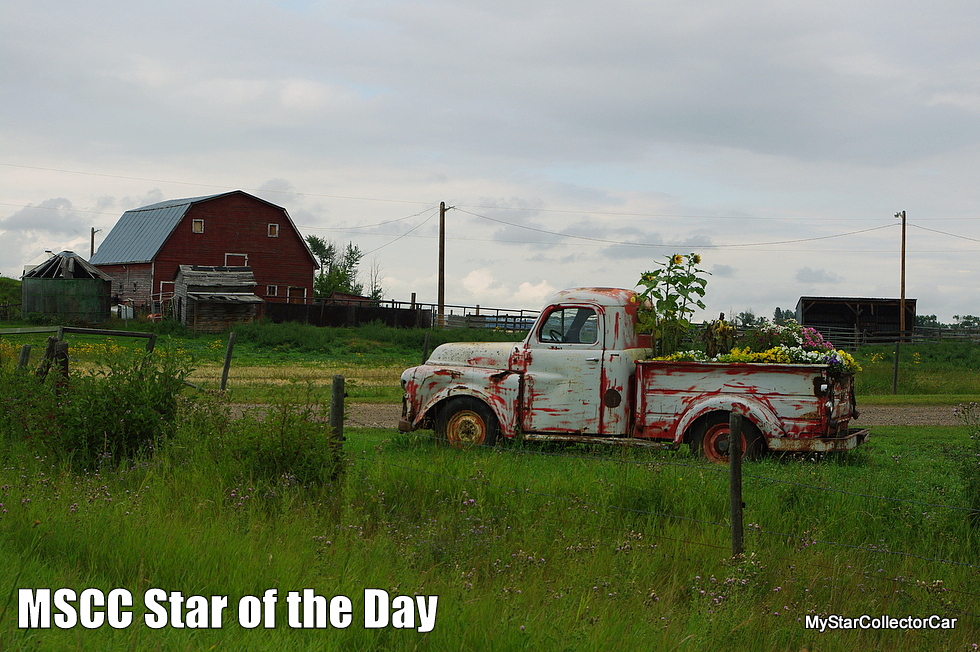 MSCC AUGUST 17 STAR OF THE DAY: WHAT EVERY OLD FARM TRUCK NEEDS IN POST-RETIREMENT
Farm trucks are treated like every other tool.
They get no special treatment, they're expected to work every day and when they can't handle that function-the end is final.
They get discarded.
This MSCC Star of the Day Dodge still has a life after retirement as a lawn ornament—what every old farm truck needs in post-retirement.
For past MSCC Stars of the Day please follow this link.
CLICK HERE to Like us on Facebook
CLICK HERE to Follow us on Twitter
CLICK HERE to Follow us on Pinterest
Please re-post this if you like this article.