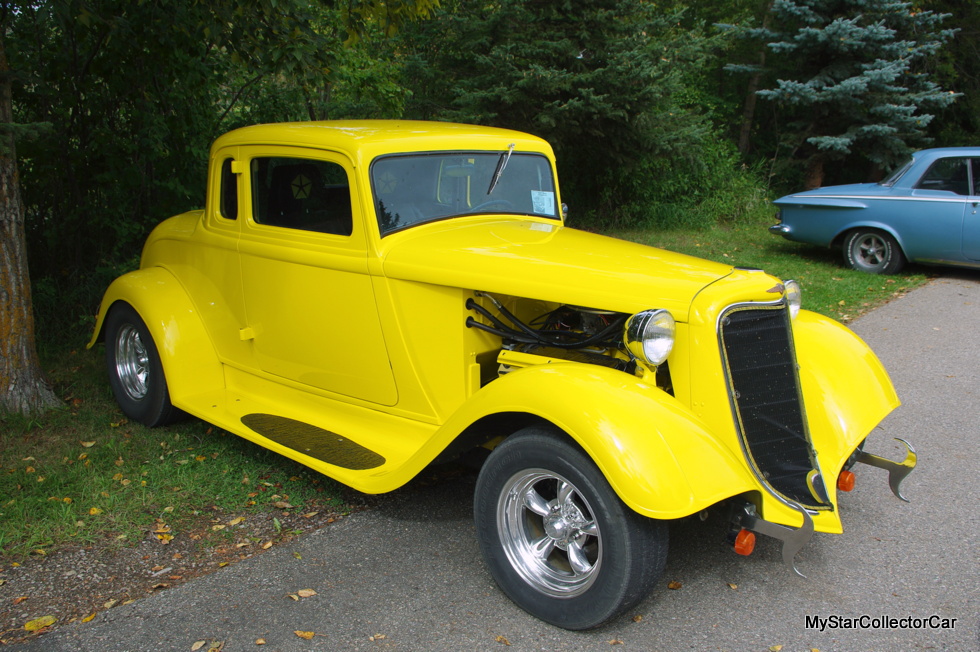 Bob Bownes is one of those guys who knows how to build a classic hot rod.
He is the proud owner of a 1933 Dodge Brothers custom ride and he did all the heavy lifting on this beauty.
Bob is a very talented guy who was able to transform a rare pre-war Mopar into a 21st century hot rod with plenty of retro cool built into it.
Bob had very little actual car when he initially bought the '33 from its last owner-a guy Bob described as a "Ford nut". The Dodge coupe had a cab, radiator shell, two doors, a trunk lid and a frame. "Everything else was gone", in Bob's words, so he began a North American search for parts.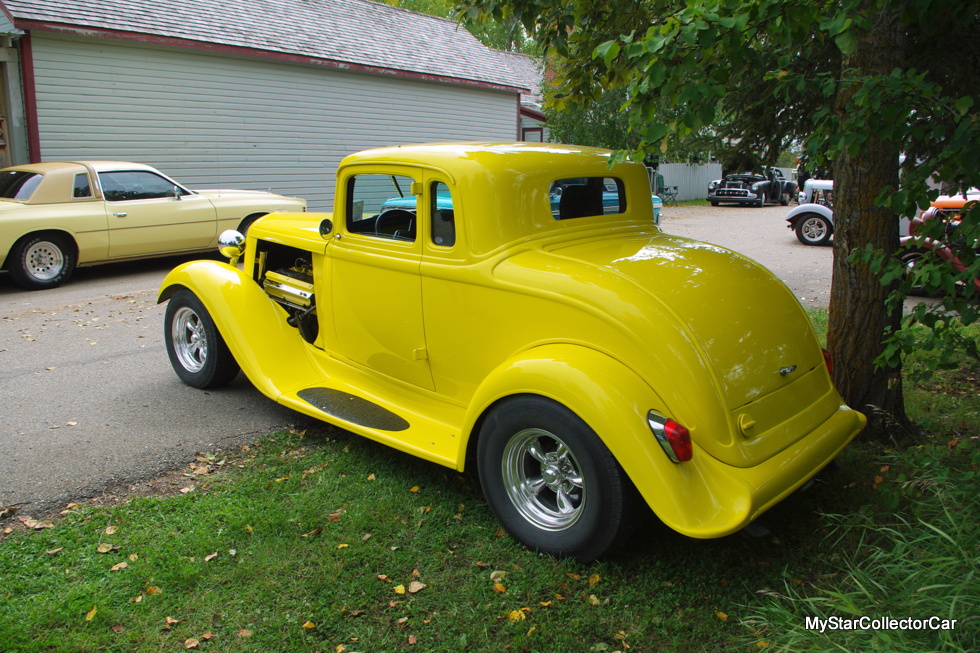 He bought the replacement front fenders in Montana and was able to locate an aftermarket supplier in Florida who built fiberglass running boards and rear fenders. The rear fenders were widened enough for Bob to put a Ford 3:73 rear end and much bigger wheels on the back end of his Dodge.
Bob is a big Mopar fan, as well as an old school builder, so he dropped a vintage 392 Hemi into his '33. The donor engine came out of a 1958 New Yorker and was rebuilt by Bob, a licensed mechanic who really know his way around an internal combustion engine.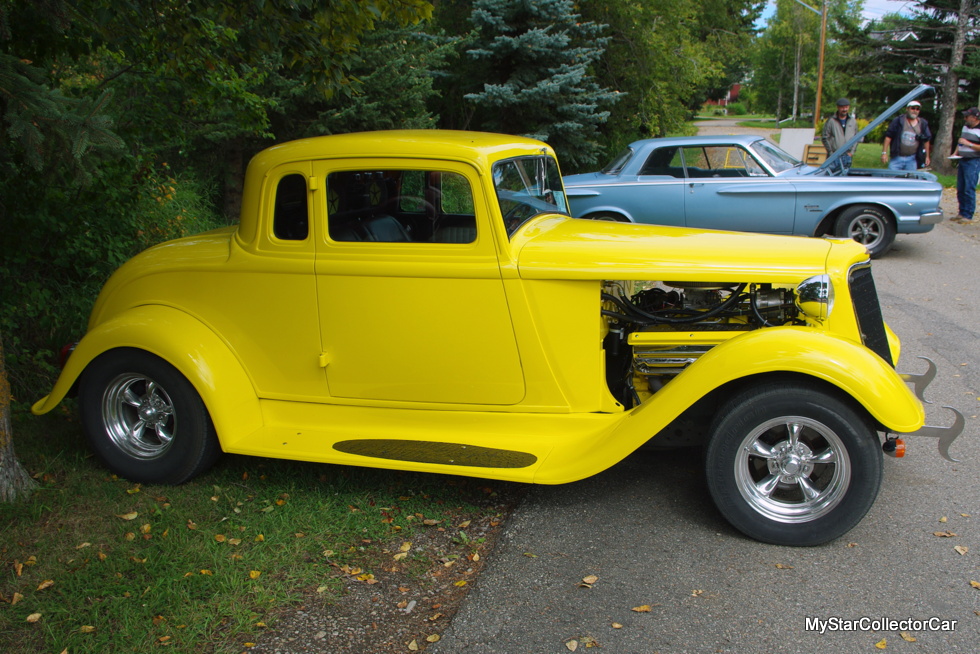 The engine is virtually unchanged, save for the 30-over bore, and is a strong performer on the road. Bob mated the engine up to a 1994 Dodge Dakota overdrive transmission with an aftermarket custom adaptor to bolt up to the vintage Hemi.
Bob eliminated portions of the computer system on the tranny and instead rigged up two manual electric switches to work the torque converter lock up and overdrive while he is driving the car.

There is no roof chop on Bob's '33 Dodge Brothers coupe because these cars already had a lower roof line straight out of the factory and had a sleeker look in stock form.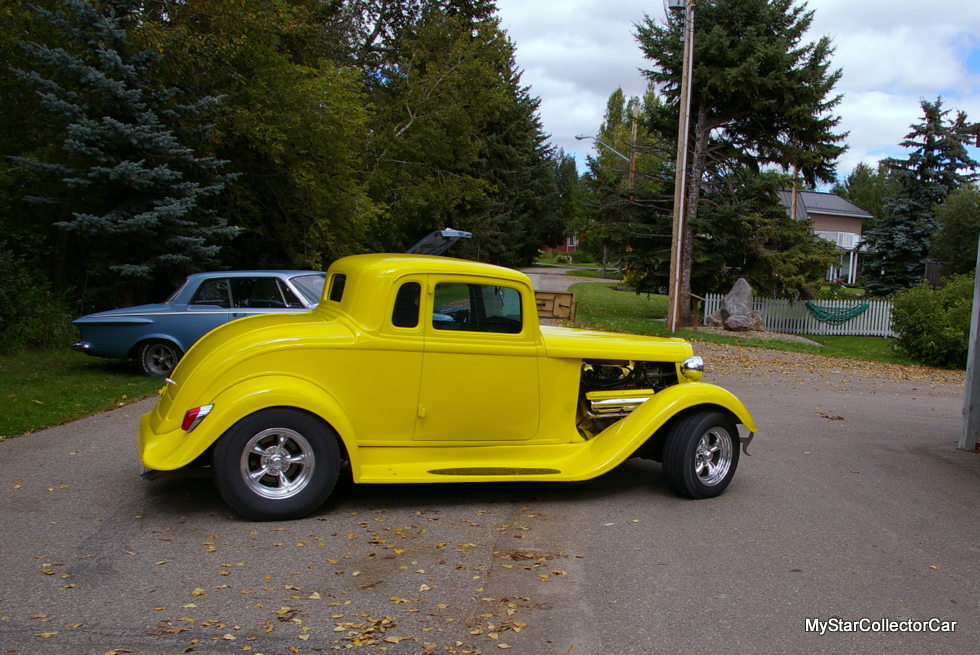 Bob added an aftermarket custom steering and suspension package to the car because he wanted the 84-year-old Dodge to handle 21st century roads. Mission accomplished for Bob on the handling front because his resto-mod is very comfortable at today's highway speeds.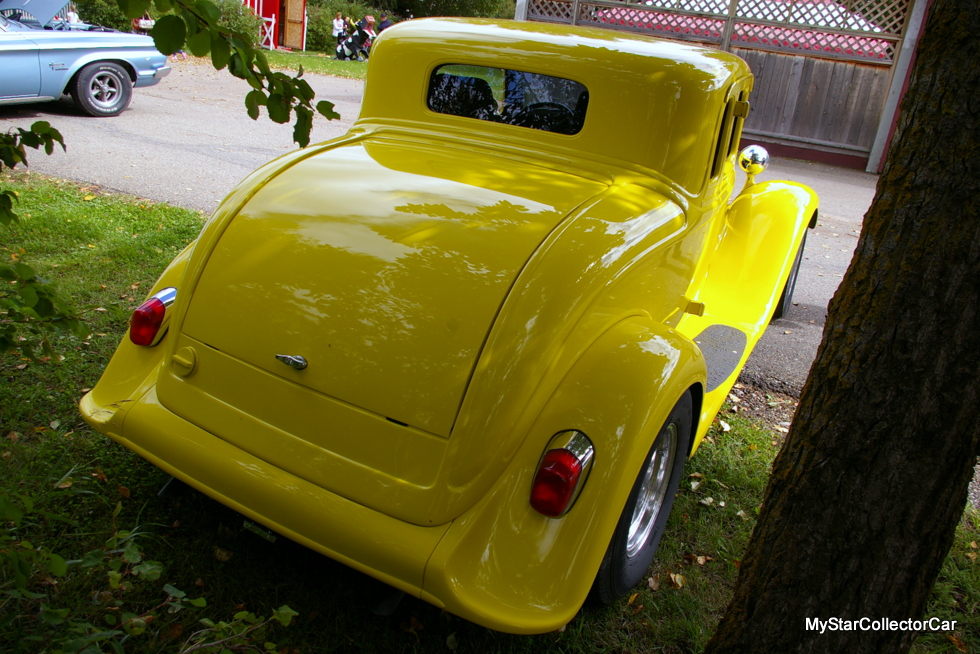 The new front seats add to the creature comfort levels in the Dodge and were bought from an aftermarket supplier. Bob mentioned they are the same seats found in a 1997 Volkswagen van and were used as the rear seats in the VW.
The original Dodge Brothers coupe had one vacuum-operated windshield wiper for the driver and now it has one aftermarket one-speed electric wiper for the driver. Bob has driven the car through rain and said he tells his wife to "read a book during a rainstorm because she would not be able to see anything out the front passenger part of the windshield".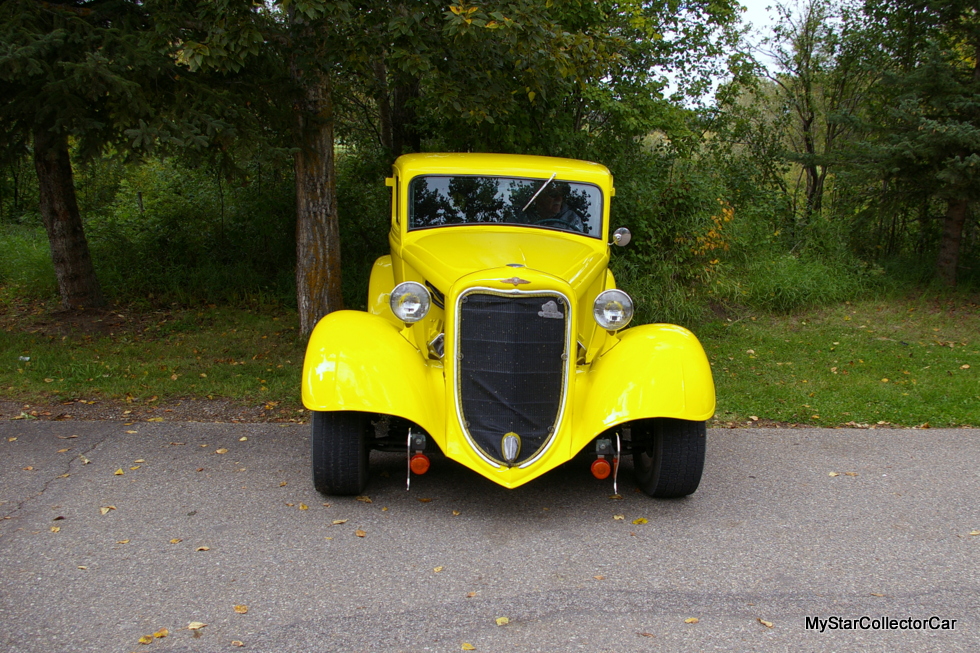 The project took four years from start to finish and Bob did all the mechanical and bodywork on his hot rod. He said the paint and custom hood were the only cosmetic touches not done by him.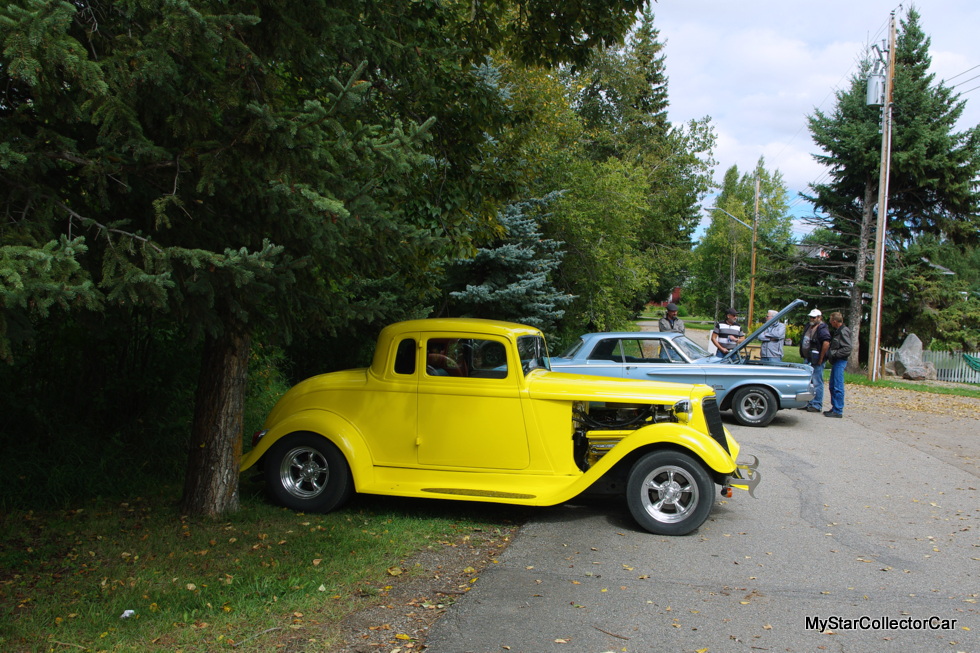 We learned very quickly that Bob drives his '33 a lot and is no fan of trailer queens. His words: "Trailers are for race cars and crappy mechanics". Bob has far too much fun with his car to throw it on a trailer- plus he gets 18-20 mpg at highway speeds.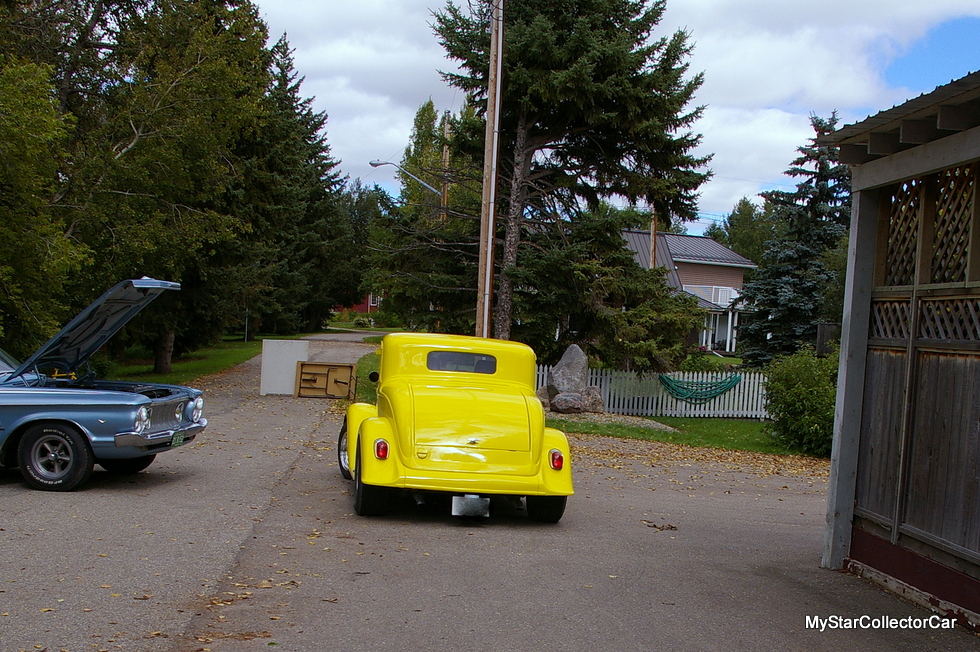 In fact, Bob's very cool 1933 Dodge Brothers custom coupe is the perfect recipe for fun.
Jim Sutherland
CLICK HERE to Like us on Facebook
CLICK HERE to Follow us on Twitter
CLICK HERE to Follow us on Pinterest
Please re-post this if you like this article.