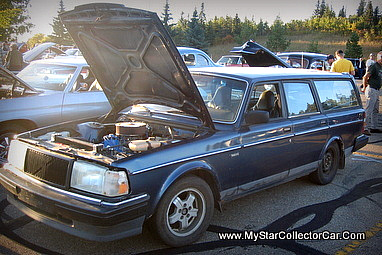 240 model Volvos are not the stuff of car guy dreams.
'They look like something that should have a front door where you can grab a beer out of them and it is a scientific fact that chicks do not dig these cars.'
They were the movie cars driven by suburban housewives and eccentric left wing professors during their long run as a bland and functional ride.
Volvo produced a few interesting cars like the 544 and P-1800, but interesting is not a label that can be easily applied to a 240 series Volvo-until we ran into this 1989 Volvo 245 at a car show.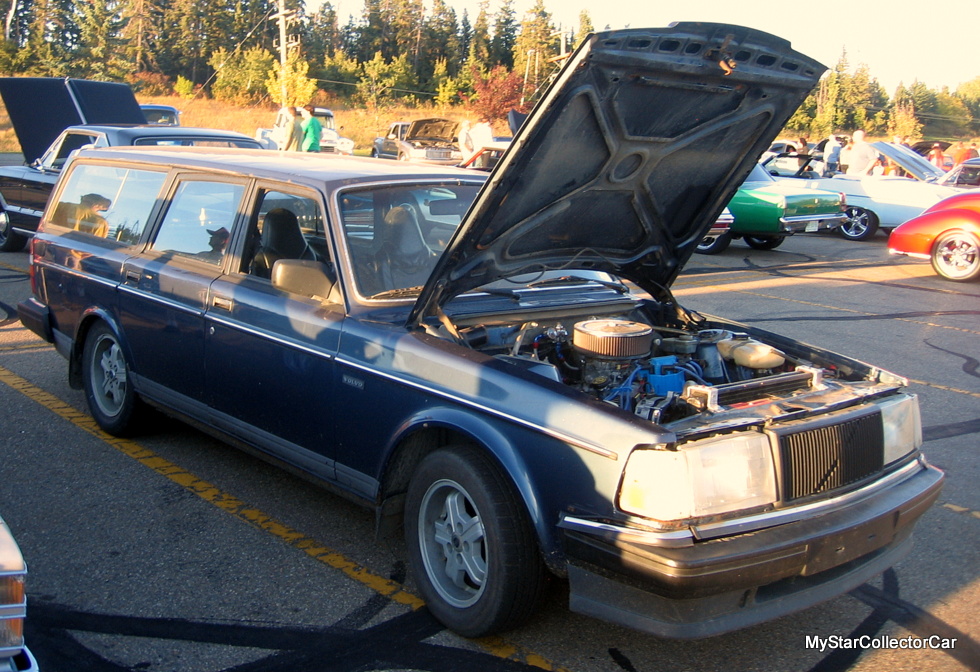 Something was very different about this Swedish immigrant because it had very bad attitude written all over it.
Its owner was a young guy named Bryce Parent and he was the mastermind behind the massive attitude adjustment to this Volvo. Bryce commented that "the whole thing was a Kijijji build", which is a reference to an online buy-sell site for bargain hunters.
Bryce sold Volvo parts to finance his investment in the 245 project because he had a completely different game plan for the car. He wanted to put a Ford 5-liter small block under the hood and couple it with a T-5 five speed tranny to make the Volvo into the ultimate sleeper.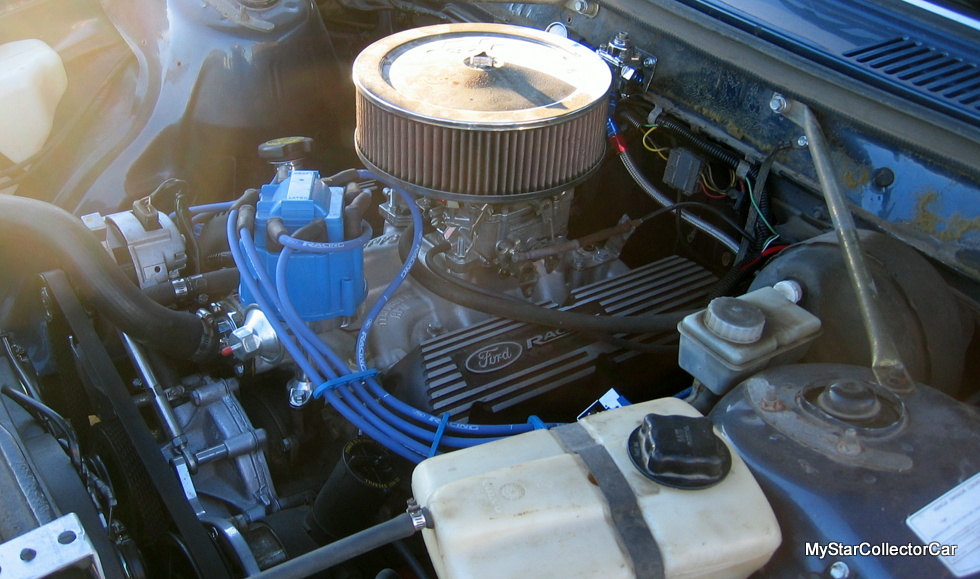 Bryce got the car bug when he was about 16 years old and started to build turbos as a entry gate into the hobby. He bought a 240 Volvo to use as his daily driver and the bond formed between Bryce and the boxy Volvo models.
The need for serious speed in the 245 Volvo hot rod meant that Bryce also wanted to give his unusual car the ability to handle the Ford heart transplant. He has a beefed-up suspension that is "race rated" in Bryce's words.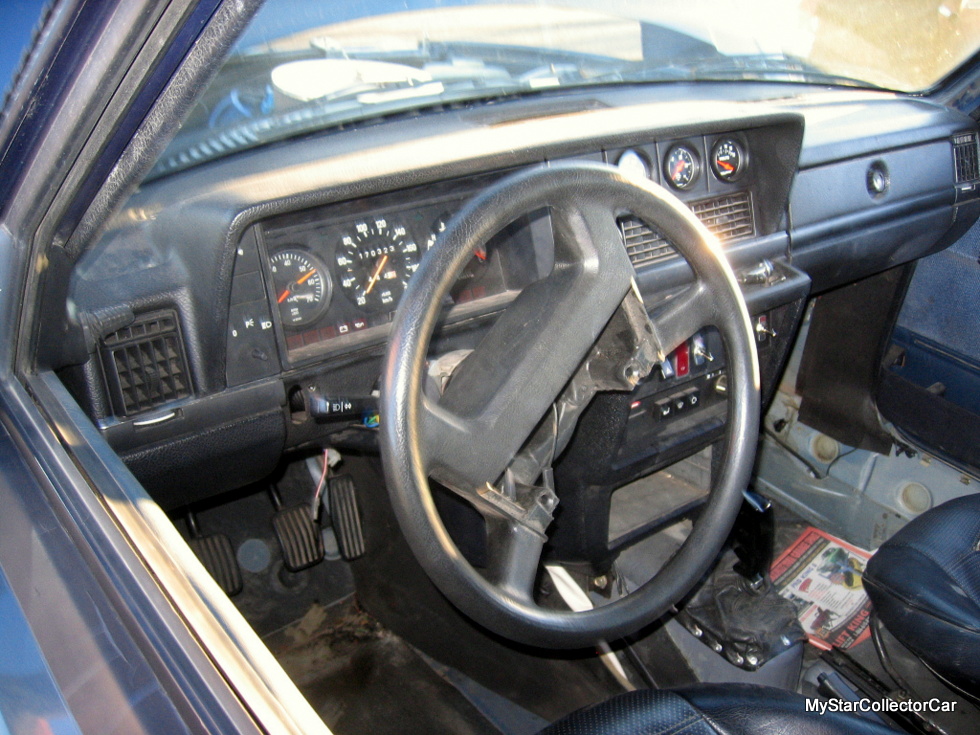 The car is able to run with the big dogs on the street and is also able to handle the turning part of the equation pretty well on the road. Bryce's understated assessment; "It's fairly speedy-when you're beating $80,000 sports cars, they (the owners) get cranky."
Bryce completed the entire project in only three months and we get the impression that he is pretty handy with a set of wrenches because his unlikely street warrior looks and sounds very solid when he drives it.
The Volvo has produced two completely different schools of thought according to Bryce. The reactions range from "why did you do it?" to "that is awesome" from the curious onlookers who have seen the car at shows. The one constant is that Bryce's transformed Volvo hot rod creates a lot more buzz than its less outlandish 245 relatives.
This car had many curious car guys around it when we found it at a car show. We gave it an enthusiastic thumbs-up because Bryce has done a remarkable image make-over for his Volvo 245 and turned it into a raging beast.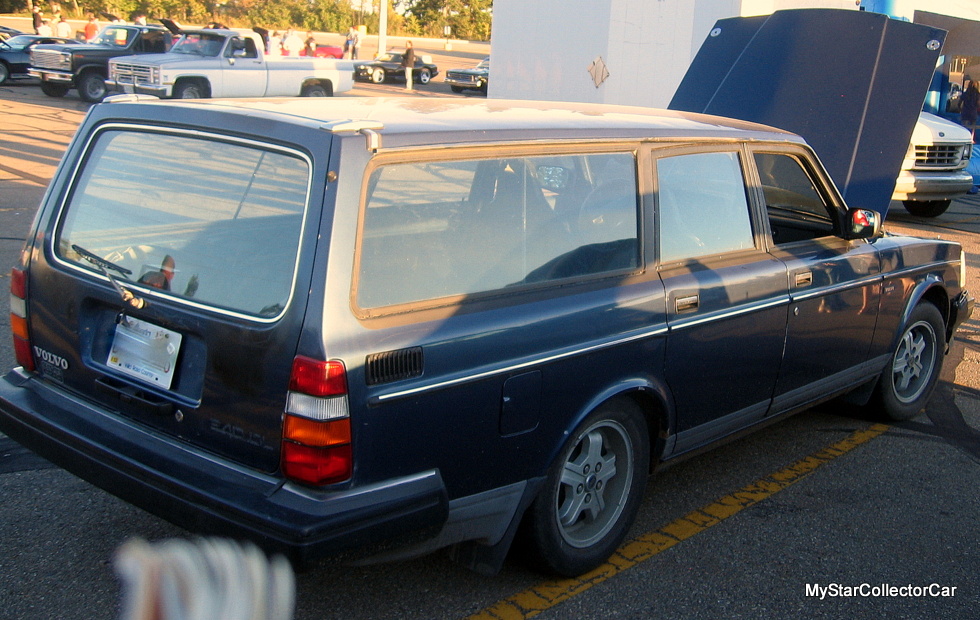 It is a very impressive street monster in our opinion here at MSCC.
Jim Sutherland