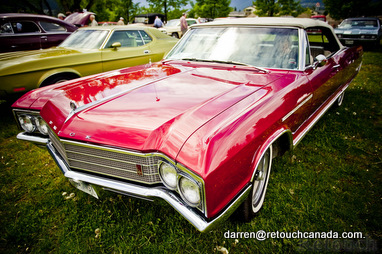 APRIL 2012 CAR SHOWS AND EVENTS-Please contact us to list your club events https://www.mystarcollectorcar.com/5-contact.html

Let us know about your shows and club events-we'd be happy to post them in this section
APRIL 1-3: DEL MAR CALIFORNIA 11th Del Mar Nationals Del Mar Fairgrounds — Del Mar, CA www.delmarnats.com
APRIL 6: HIGH RIDGE MO Annual Spring Classic Car & Truck Cruise-In hosted by the Memories Car Club Don Pfitzinger @ 314-456-6108
APRIL 6: MERRITT BC Good Friday Memorial Vintage Car Parade 250-378-6421
APRIL 7: SEDALIA MO 22nd annual D.A.R.E. Fund Raiser Event & Car or Vehicle Show/Display @ 2nd Street & Osage Avenue Racecar Bob Hiller @ 660-826-9166 mkoeller@charter.net
APRIL 7: RAYTOWN M0 Annual Easter Charity Car & Motorcycle Show plus Easter Egg Hunt for Kids. @ 6210 Raytown Road. Bob Greene @ 816-254-3733 or tdeber@comcast.net
APRIL 7: WEST PLAINS MO Annual Spring Swap Meet @ 218 E. Main Street 417-256-5411 for more info. ( Rain date Sunday April 08th 2012 )
APRIL 8: NEW WESTMINSTER BC Hyack Easter Parade 604-710-9018 http://www.hyack.bc.ca/
APRIL 8: KAMLOOPS BC VCC Easter Parade 250-573-5740 http://kamloops.vccc.com/

APRIL 8: ST. LOUIS ( Forest Park ) MO Easter Sunday Car Show at Lower Muny Lot for Classic vehicles Jim Hairston Gateway Camaro Club for more info. Upper MUNY Park for Antique vehicles Horseless Carriage Club of Missouri
APRIL 8: VANCOUVER BC VCC Easter Parade 604-519-4627 http://vancouver.vccc.com/
APRIL 13: REPUBLIC MO Classic Car, Truck & Bike Cruise-in Night at McAlisters Deli & Resturant behind Great Southern Bank at corner of Hwy 60 and Elm Street Fund Raiser/Benefit Night for Clever H.S. Band
APRIL 13-14: RUSSELLVILLE AR 8th Annual BestRide Hot Rod Show & Shine @ Pope County Fairgrounds. Fund Raiser for Russellville O.E.M. Dive and Rescue Squad.Gene Daughtry @ 479-967-3192 gdaughtry@cogswellmotors.com www.bestridesarkansas.com/hotrodshow.hmtl
APRIL 13-15: PORTLAND OREGON Portland Swap Meet lPortland Expo Center
APRIL 13-15:AUSTIN TX 11TH Annual Lone Star Rod & Custom Round Up http://www.lonestarroundup.com/
APRIL 13-15: OKLAHOMA OK Southwest Street Rod Nationals Plus (2012) State Fair Park Oklahoma City, Oklahoma
APRIL 13-15: MILLINGTON ( Memphis area ), TENN Super Chevy Show & Cruise-In at Memphis International Raceway 5500 Victory Lane. 901-358-7223 www.superchevyshow.com SuperChevy.com
APRIL 14: MONTGOMERY ALABAMA AL UM IS Club Car and Bike Show Auburn University of Montgomery's Information System's club is hosting it's first annual Car and Bike show on April 14th 2012. Coordinator Details Shawn Kirkland Phone: 904-524-2970
APRIL 14: GREENWOOD AR 24th Annual Springfest Classic Truck & Cruiser Town Square Classic Truckers & Cruisers Club Debbie Hicks @ 479-719-1849 Gary Chapman Garydc48@yahoo.com
APRIL 14: COPPER TEXAS "Showdown on the Bricks" on the square in Historic downtown Cooper, TX., open to all vehicles.Stephen Oglesby 903-312-4597
APRIL 14: OWENSVILLE MO GTA Springfest Car Show. First Street location. Contact Owensville Chamber of Commerce for more info & Schedule.
APRIL 14: MOUNTAIN HOME AR 21st Annual ALL Corvette Show & Display @ Twin Lakes Mall 759 Hwy 62E. Co-hosted by the Corvette Club of the Ozarks & Norfork River Resorts 870-741-6430
APRIL 14: MOBILE ALABAMA Camellia Classic Open Car Show 19th Annual Camellia Classic Open Car Show April 14, 2012 Presented by: Mobile Bay Mustang Club www.mobilebaymustangclub.org info@mobilebaymustangclub.org John Kaeser Phone: 251-675-7391
APRIL 14-15: REGINA SK Majestics Car Club 46th Annual Car Show at Evraz Place (Regina Exhibition Grounds) http://www.majesticscarclub.com/
APRIL 19-22: HOT SPRINGS VILLAGE 14th Annual ALL Corvette CACC Weekend & Show & associated Events Tom Powal @ 501-922-3898 powal@gmail.com www.centralarkcc.com
APRIL 20-21: PANAMA CITY FLA. Corvette Beach Odyssey Pier Park Front Beach Rd. Event kicks off with an ice breaker on Friday, 6 – 9 p.m. at Pier Park, the show is Sat. 9 a.m. -2 p.m. in the parking lot behind Buffalo Wild Wings at Pier Park.For more info see the host website: www.emeraldcoastcorvetteclub.com
APRIL 20-22: PENSACOLA FLA 40th Annual Pensacola Rod-Tiques Sunny Beaches Rod Run 40 Fort Pickens Road Pensacola Beach, Florida 32561 www.PensacolaRod-Tiques.com
APRIL 20-22: ABBOTSFORD BC Classic and Custom Car Show 604-539-7223 http://www.bccustomcarshow.com/
APRIL 20-22: GENTRY AR 20th annual Tired Iron of the Ozarks Spring Show @ 13344 Taylor Orchard Road. Features Antique engines, Tractors and building. John Burger @ 479-736-5800 www.tiredironoftheozarks.org
APRIL 21-22: HEBER SPRINGS AR 5th Annual Springfest Arts, Crafts & VW Car Show Swap Meet City Park Mountain Top Volkswagen Club 501-362-3887 www.heber-springs.com

APRIL 21: BOERNE TX Texas Corvette Association Car Show More than 350 cars will be on display at Main Plaza. This is the 20th annual car show presented by the Texas Corvette Association to benefit St. Jude's Ranch for Children in Bulverde. (830) 226-5386.
APRIL 21: SIERRA VISTA AZ 28th Annual Spring Car Show Sierra Vista Car Club: Papa's 50's Diner, South Highway 92, Sierra Vista Pete 520-227-9458 8am – 2pm
APRIL 21: HUNTSVILLE ALABAMA Open to all makes and models.Bridge Street Town Centre is conveniently located on the corner of Research Park Boulevard and Old Madison Pike, in the heart of Cummings Research Park in Huntsville, AL. 8am-2pm Coordinator Details Ted Whitney Phone: 256-679-2055 http://www.vetswithvettes.us/
APRIL 21: TUSCON AZ Little Anthony's Diner Car Show Little Anthony's Diner, 7010 E. Broadway, Tucson Roberta 520-296-0456 7:00 to 10:00pm
APRIL 21: HATTTIESBURG MS DUMC Old Tyme Festival Car and Truck United Methodist Church "Old Tyme" Festival/Car & Truck ShowHosted by Dixie United Methodist Church, 136 Dixie Church Road, Hattiesburg, MS 39401 Gina Slade Phone: 601-544-8702
APRIL 22: TOMBALL TEXAS Lions Annual Car Show Ron Chene 281-364-1744
APRIL 26-30: HERMANN MO 6th Annual ShelbyFest Car Show Kyle Carawa Hermann Chamber of Commerce for more info & Schedule.
APRIL 26-28: MARSHFIELD MO 18th Annual Cherry Blossom Festival & US 66 Cruise-in Lion's Club. www.cherryblossomfest.com www.MarshfieldMail.com Chamber of Commerce for more Info.
APRIL 27-28: SLATER MO 6th Annual Steve McQueen Days Festival (April 27 & 28) Car & Truck Show on Main Street downtown area Hwy 240 ( April 28 Sat.) Info@cityofslater.com Terry Jordan @ 660-529-3237 slatergeneralstore@sbcglobal.net Tim Trimble @ 660-815-2577 timtrim@sbcglobal.net
APRIL 27-29: WINNIPEG MB Manitoba Street Rod Association Rodarama East End Arena, Winnipeg http://www.msra.mb.ca/
APRIL 27-29:MOAB UTAH April Action Car Show Beautiful vehicles set in a breath-taking location.(435) 259-5858 P.O. Box 222 Moab, UT 84532 Jim Mattingly (435) 259-5858 aprilactioncarshow@gmail.com
APRIL 27-28: SILBAM SPRINGS AR Annual Dogwood Car Show & Festival at Bob Henry Park. Some festival activities downtown Festival Friday & Saturday 479-524-6466
APRIL 27-29: BAKERSFIELD CA Western Street Rod Nationals Plus (2012) Kern County Fairgrounds Bakersfield, California
APRIL 28: ALVIN TEXAS Rotary Club Frontier Day Car Bike Show The Alvin Rotary Club presents our 36th annual Frontier Day Celebration in National Oak Park in Alvin, Texas (310 East Sealy Street). In addition to an Arts & Crafts Fair and parade, the Frontier Day Car and Bike Show will be part of the event. Jerry Barnett (281) 331-6549
APRIL 28: PERRYVILLE AR 1st Annual Perryville HS Car & Truck Show @ Perryville High School parking lot All money raised will go to school and community project. Vick Harris @ 501-889-2329 ext. 231
APRIL 28:PENTICTON BC Vintage car Club South Okanagan ChapterAnnual Swap Meet put on by the Vintage Car Club . Penticton Curling rink . Inside & outside stalls . Admission $2.00 Time 8:00 till 4:00 .Leon Rumpf lsrumpf@shaw.ca
APRIL 28: CARTHAGE MO 4th Annual "Rocking the Route" Car, Truck & Motorcycle Show next to Kellogg Lake near next to Hwy US 66 near Carthage. STANG GANG (Joplin) Mustang Club 417-781-7176 417-439-5833 Bob or Judy Johnson
APRIL 28: PERRYVILLE ARKANSAS PHS 1st Annual Car Show Perryville High School's first annual car show. On April 28,2012 in the schools parking lot.10 total classes including open to Street Rods, Stock Classic & Antique Cars, Corvette, Camaro, Mustang, Mopar, Youth, best sound system, and best exhaust system.Contact: Vicki Harris, Lane Woods, or Ty Hunt Email: hardballer23@gmail..com Phone: 1-501-889-2329 ext.2
APRIL 28: HICKORY NC Mid South Classic Custom Rod and Antique Benefit for Bristar Disabled Veterans. Call for more information http://www.center-pointclassics.com Ed Mattson emattson0711@yahoo.com Phone: 630-440-7912
APRIL 29: ANCASTER ONTARIO 28th annual flea market sponsored by Roadrunners Car Club.To be held at the NEW Ancaster Fair Grounds. Exit 55 off 403 Hwy. Follow signs to gates. 9:00-4:00 Wayne 905 570-6895
FOR MAY 2012 CAR SHOWS AND EVENTS CLICK HERE-https://www.mystarcollectorcar.com/2-features/special-issue/1340-may-2012-car-shows-and-events.html