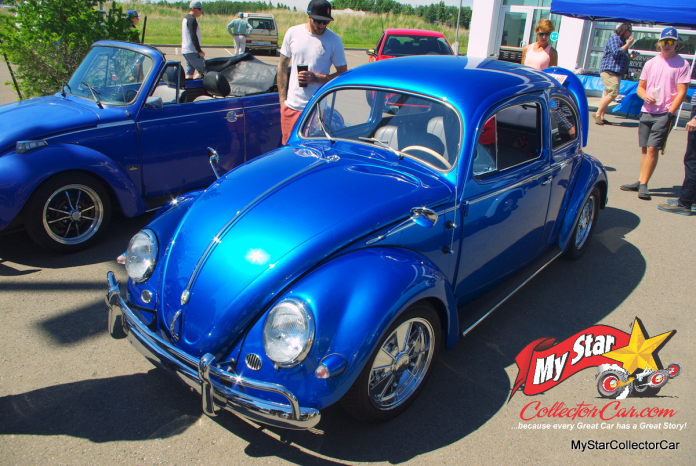 Lori Sibbald is very familiar with her 1957 VV Beetle because of its long history in her family.
The car was parked on his parents' farm where it became a convenient target for Lori's cousins when the gophers were elusive-and presumably when their .22 rifles needed to be sighted-in so they could terminate more gophers.
Lori recalled how the Beetle was missing much of its glass after the one-sided shootouts where it also absorbed plenty of bullet holes over the years at the hands of her cousins. Nevertheless, she became attached to the Beetle as a young child and decided to bring it back on the road after a 30-year hiatus on her grandparents' farm.
For the most part, Lori wanted to stick to the original game plan for a 1957 Beetle, but she also wanted to add a few refinements to the little German car. The 1957 Beetle still had a 6-volt electrical system, a choice Volkswagen continued to make for another decade until they switched to 12-volt systems.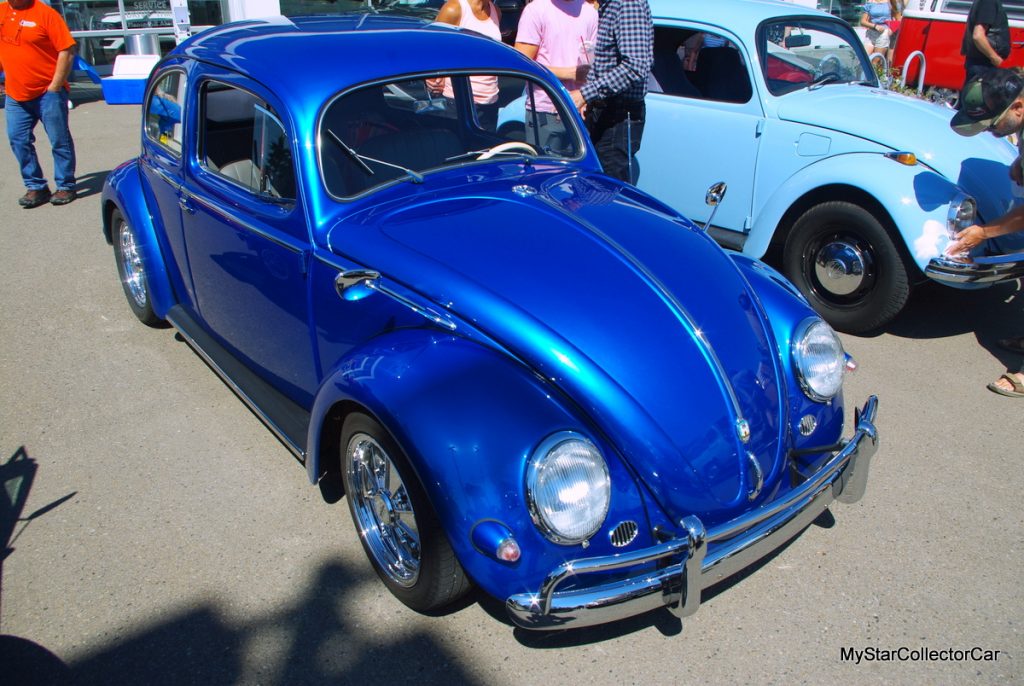 A 12-volt electrical system provides more juice for a car and is a smart choice for car owners who want to run more efficient electrical grids in their vehicles. Therefore, Lori decided to bump her '57 Bug into a 12-volt system.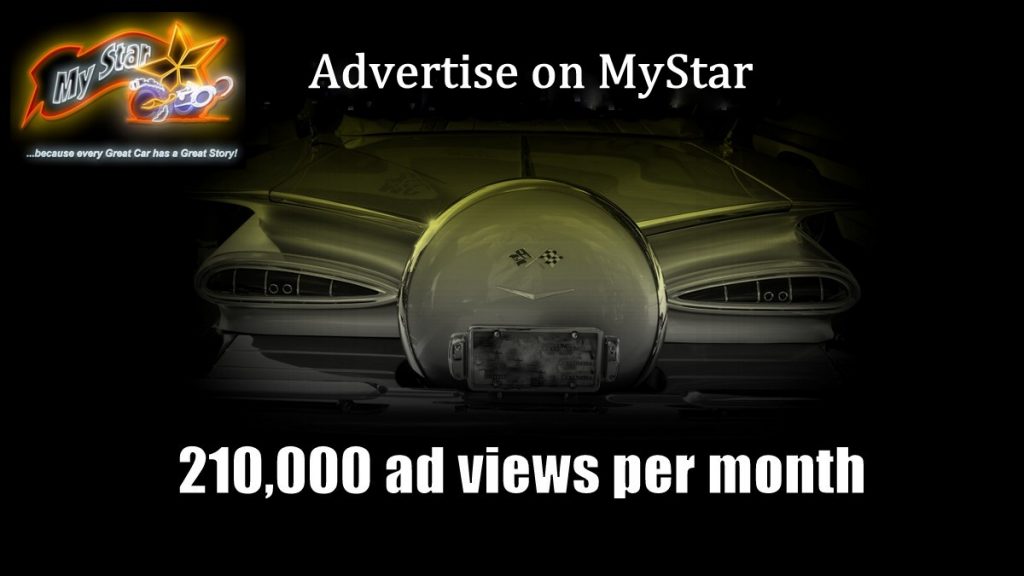 She also added a more powerful replacement engine for her Beetle because of the limitations of the original 36-horsepower engine in the car. Lori still has the car's original engine in storage because she was clever enough to keep it after the swap.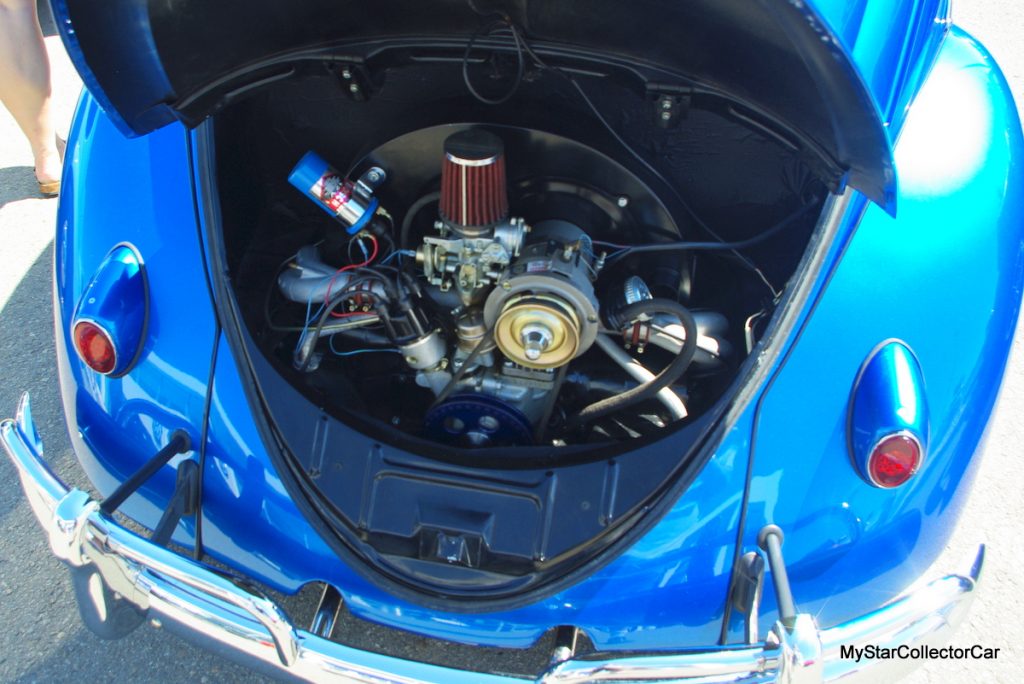 The replacement engine boosted the Beetle's performance, but it has its own limitations in that department. Lori was bold enough to travel to a VW show about an hour and a half from her home, but the journey down a crowded and fast freeway was too fast a pace for her Beetle, a car that "does 100 km/h (about 60 mph) on a good day", in her words.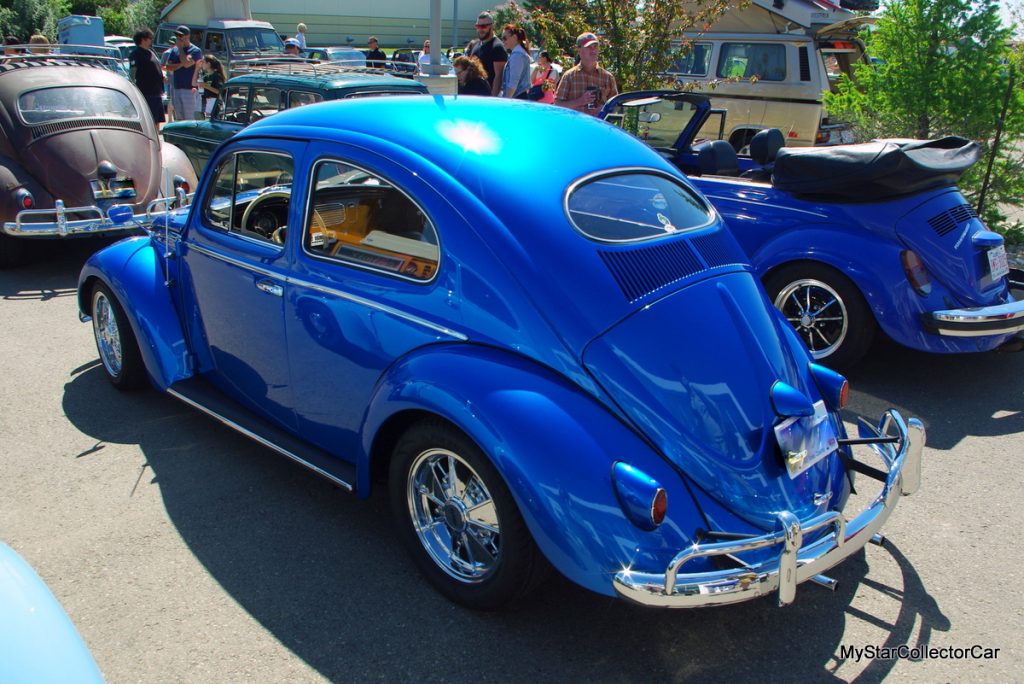 The upside is "people love it", according to Lori, and she gets plenty of positive attention every time she gets behind the wheel of her vintage Volkswagen.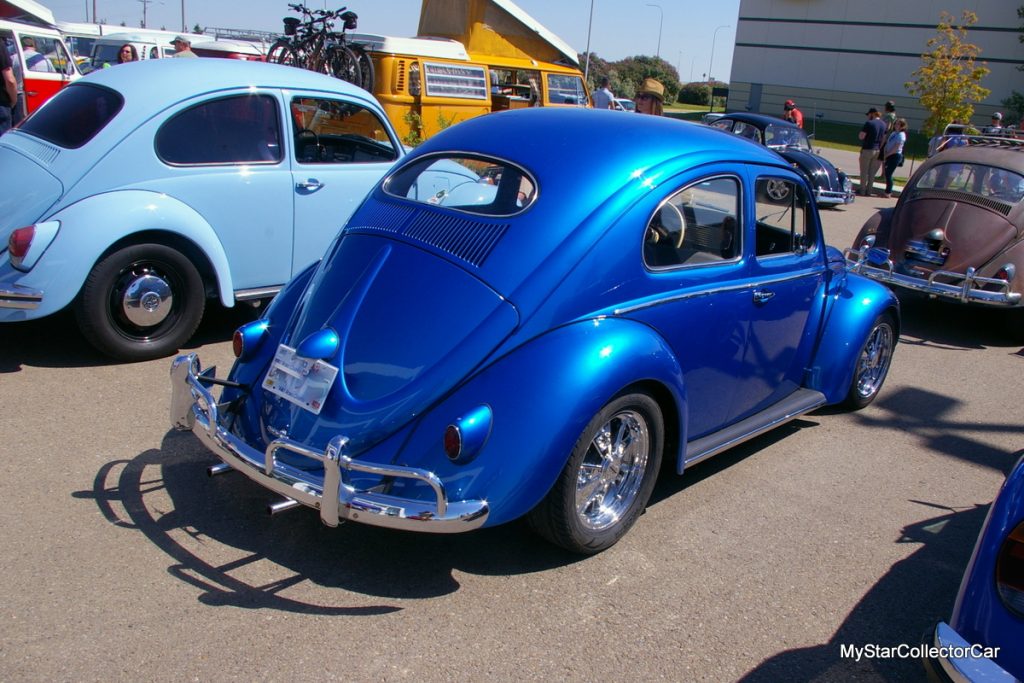 The VW has been a variety of colors over the years and was originally black, according to Lori. She was not a big fan of black as a car color choice and decided to paint the car in a shade of blue.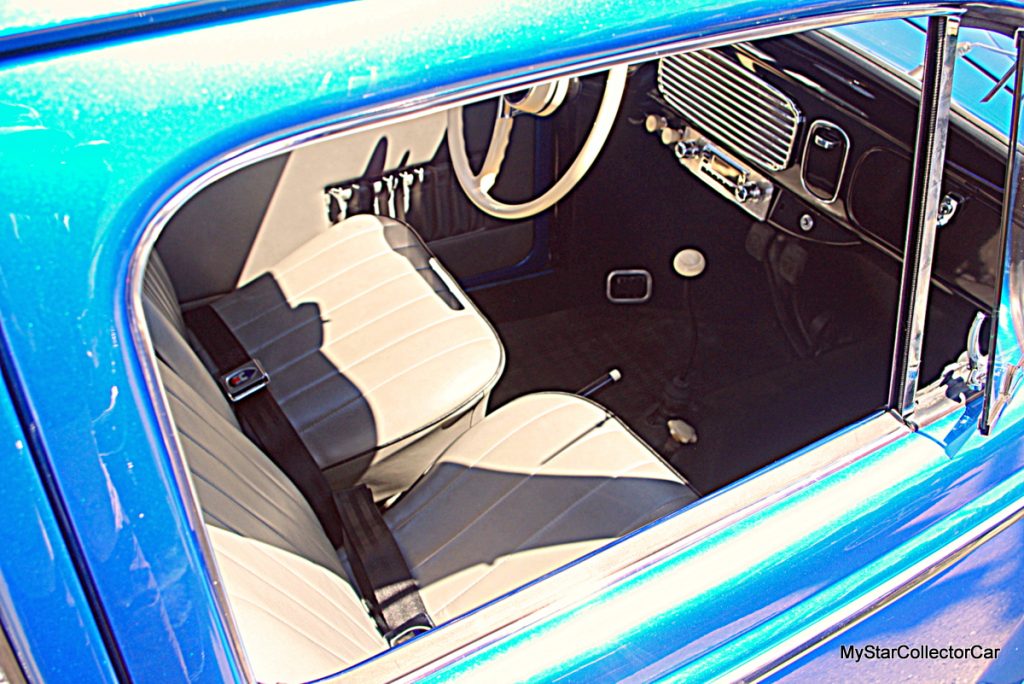 Lori's ex-husband was a journeyman body man and heavily involved in the restoration process. One of the funnier moments occurred when he was unable to clean the fuel lines and wondered why the car had such dirty gas lines.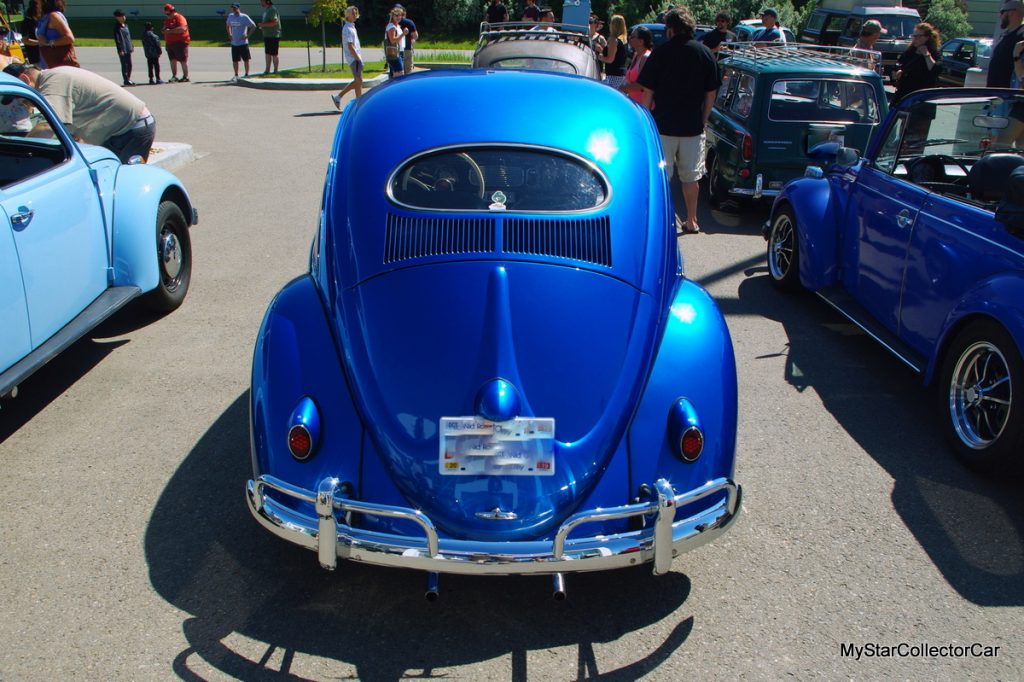 Lori was able to fill in the blanks because she filled the car's gas tank with sand when she was a young kid and the Beetle was a convenient play toy on her grandparents' farm. The result was a new gas tank and fuel lines that were needed for a successful restoration.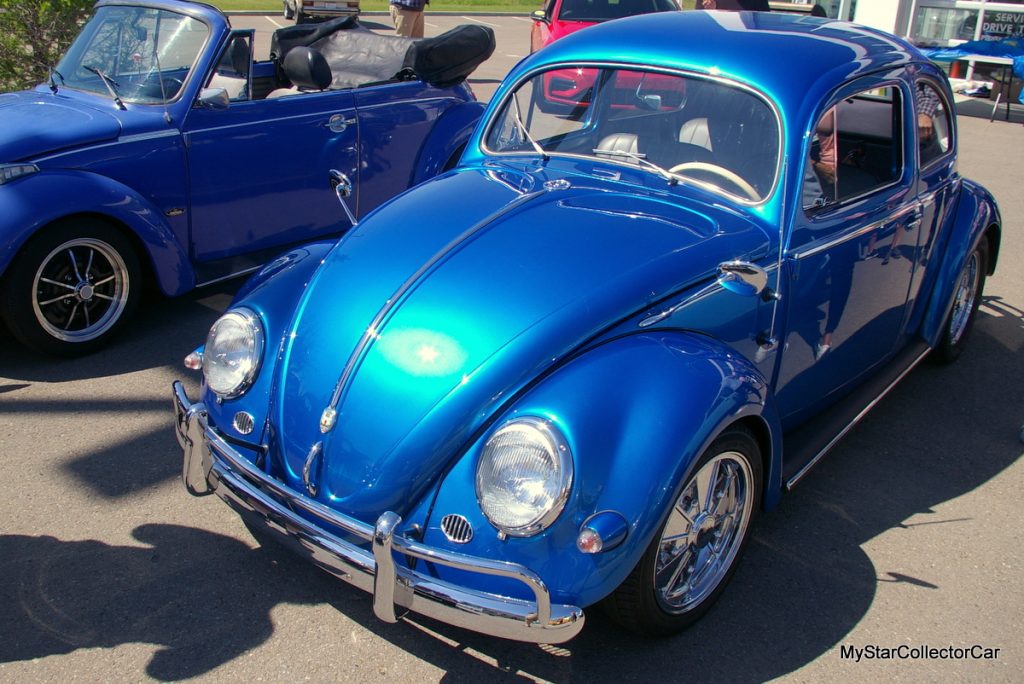 Lori's beloved 1957 Volkswagen Beetle was resurrected from the dead in 2010 after a considerable amount of effort and money.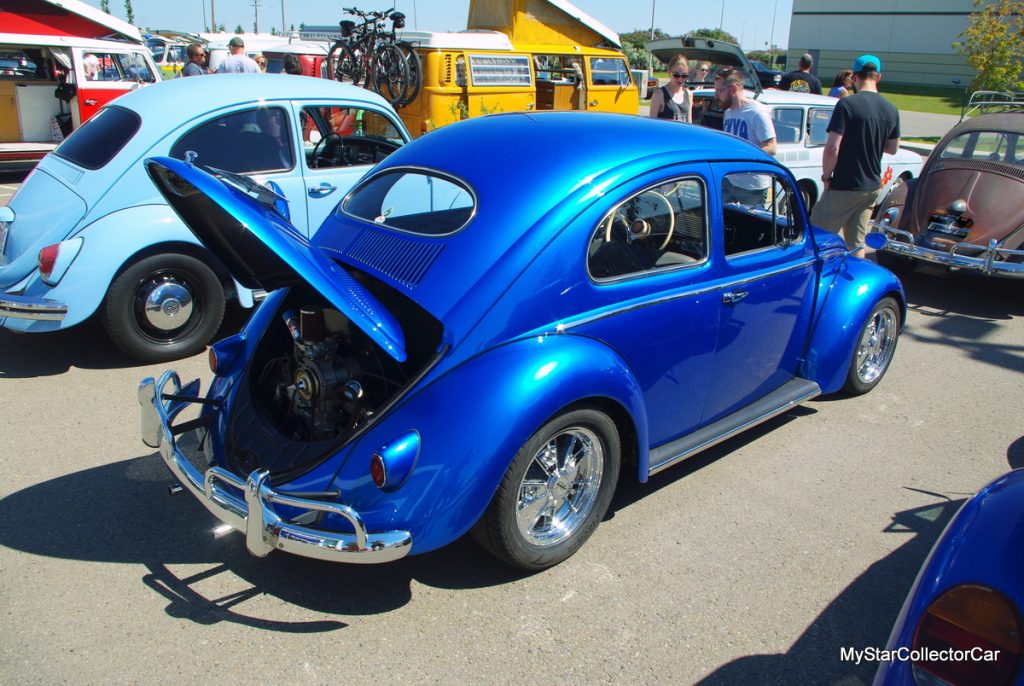 BY: Jim Sutherland
Jim Sutherland is a veteran automotive writer whose work has been published by many major print and online publications. The list includes Calgary Herald, The Truth About Cars, Red Deer Advocate, RPM Magazine, Edmonton Journal, Montreal Gazette, Windsor Star, Vancouver Province, and Post Media Wheels Section.