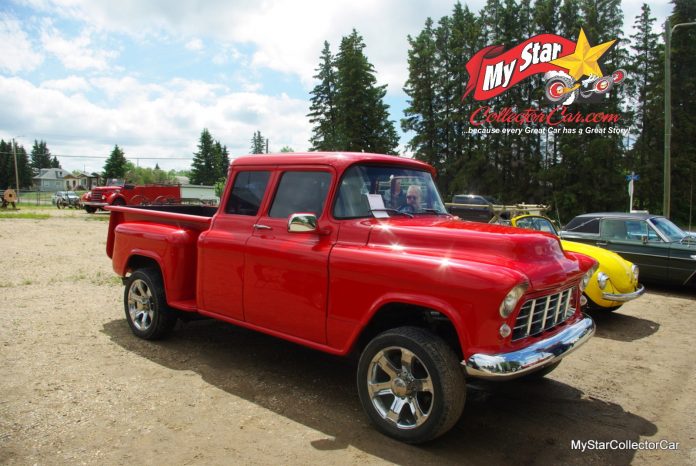 A 1956 Chevy pickup with four doors is a unique vehicle, mainly because General Motors never built a crew cab version that year.
The truck's late owner and builder was the right guy for the job because Bob Dietrich was a professional body man with plenty of ability to transform a 1956 Chevy truck into a more-door pickup. Unfortunately, Bob is no longer with us, but his good friend Dave Wood was able to fill in the blanks for the truck's transformation.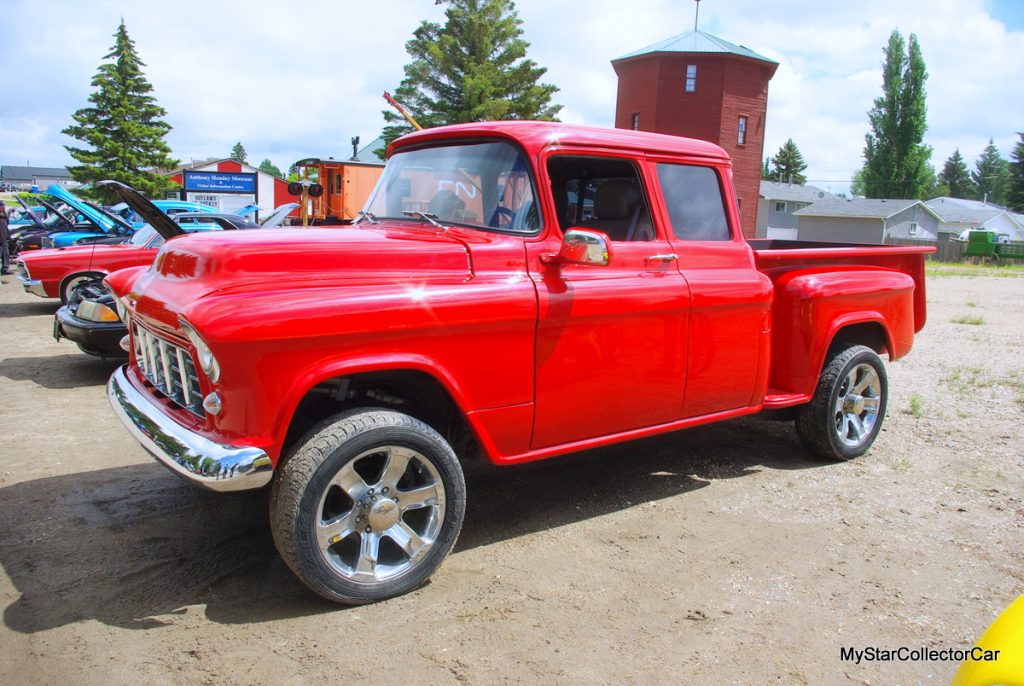 Dave told MyStarCollectorCar that his buddy Bob was a "1956 Chevy truck guy" and wanted to build his own unique version of the pickup. Bob wanted a truck that could answer the bell in a practical sense, while retaining the cool retro style of a '56 Chevy truck.
Bob had the project truck in his shop for many years while he ran his auto body business and waited for an opportunity to build the resto mod pickup in his spare time. There is not a lot of spare time for a hands-on business owner, so the project took place over several years.
Bob was able to create a crew cab from a donor '56 Chevy truck while using a donor chassis from a 2005 Chevy 2500 HD crew cab. The combination meant Bob was able to put his modified 1956 Chevy crew cab onto a 21st century Chevy truck chassis so he could enjoy modern technology and creature comforts in a 66-year-old pickup.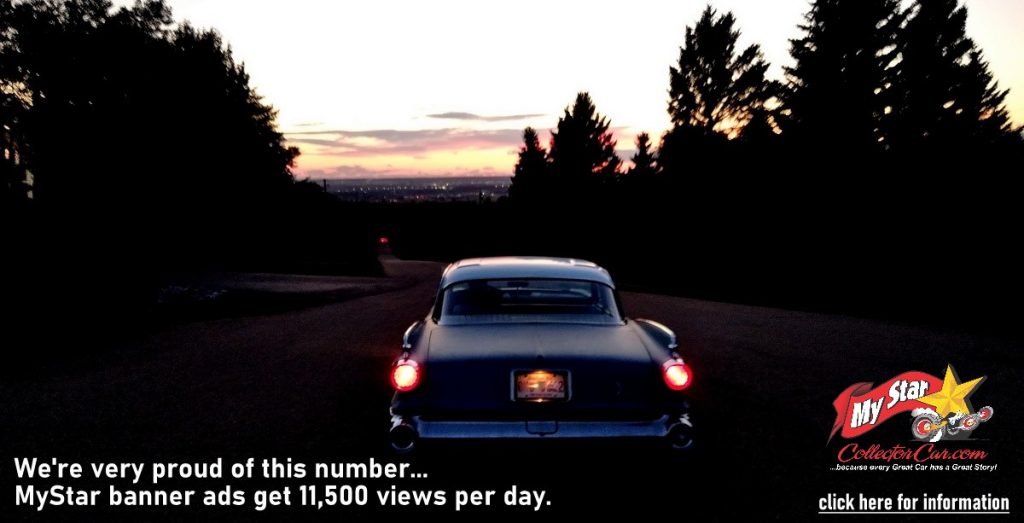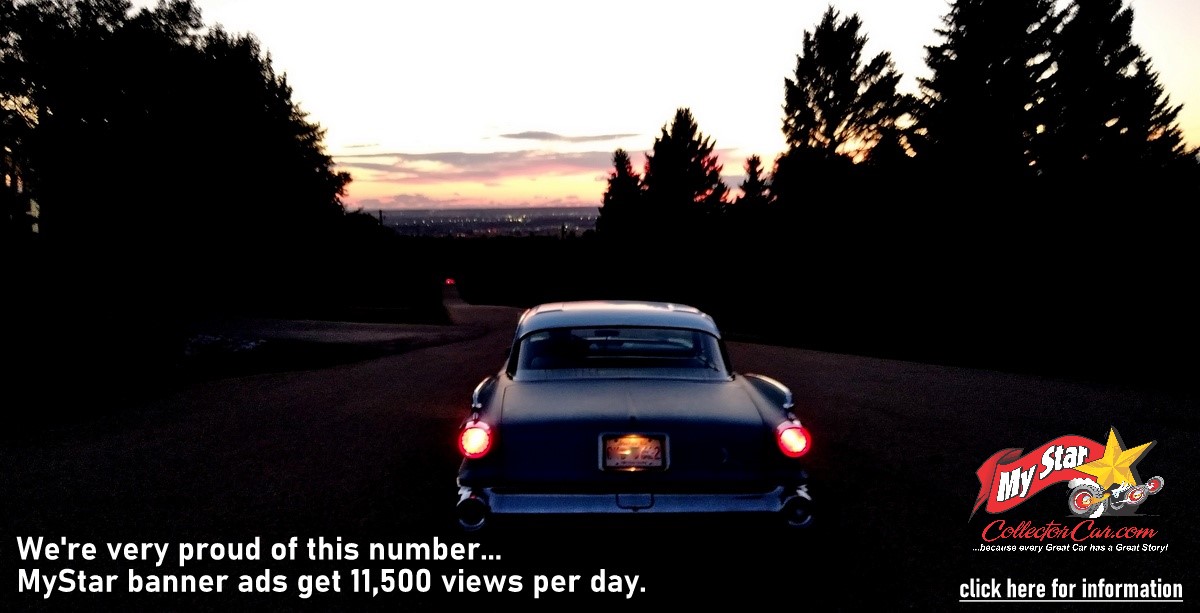 The '56 Chevy's upgraded powertrain consisted of a Chevy Vortec V-8 coupled to a 4-speed automatic transmission, a lively combination that provided plenty of hauling power for Bob's towing requirements.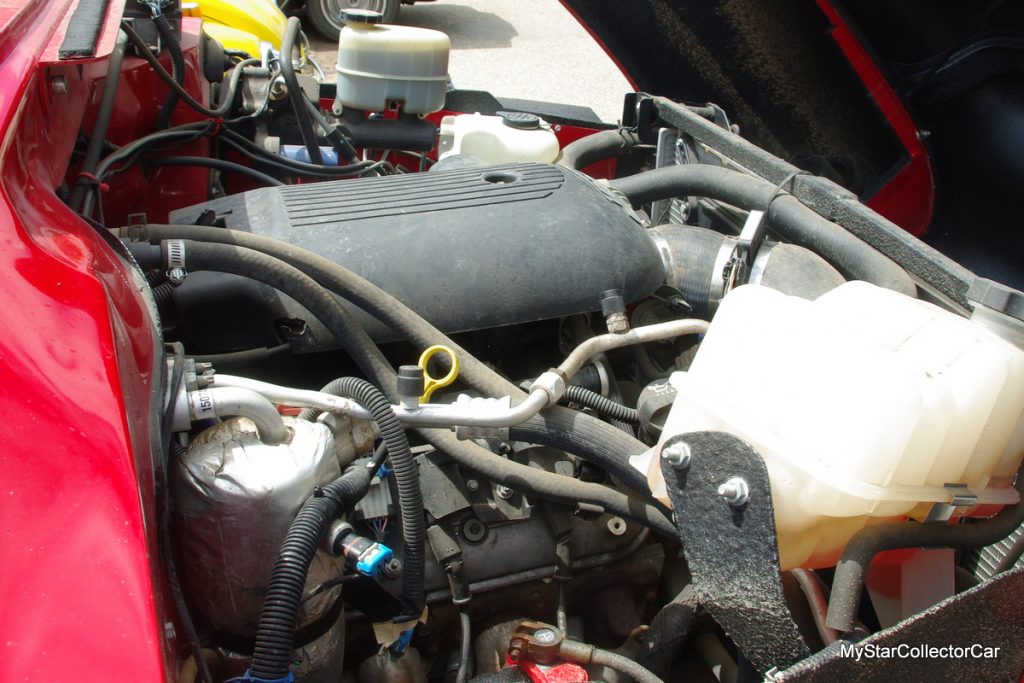 Bob added beefy rear air bags to his truck so it could haul a 38-foot trailer with a fifth wheel towing set up to help balance the load. The trips included long distance trips with a sled-hauler trailer behind Bob's resto mod '56 Chevy crew cab truck.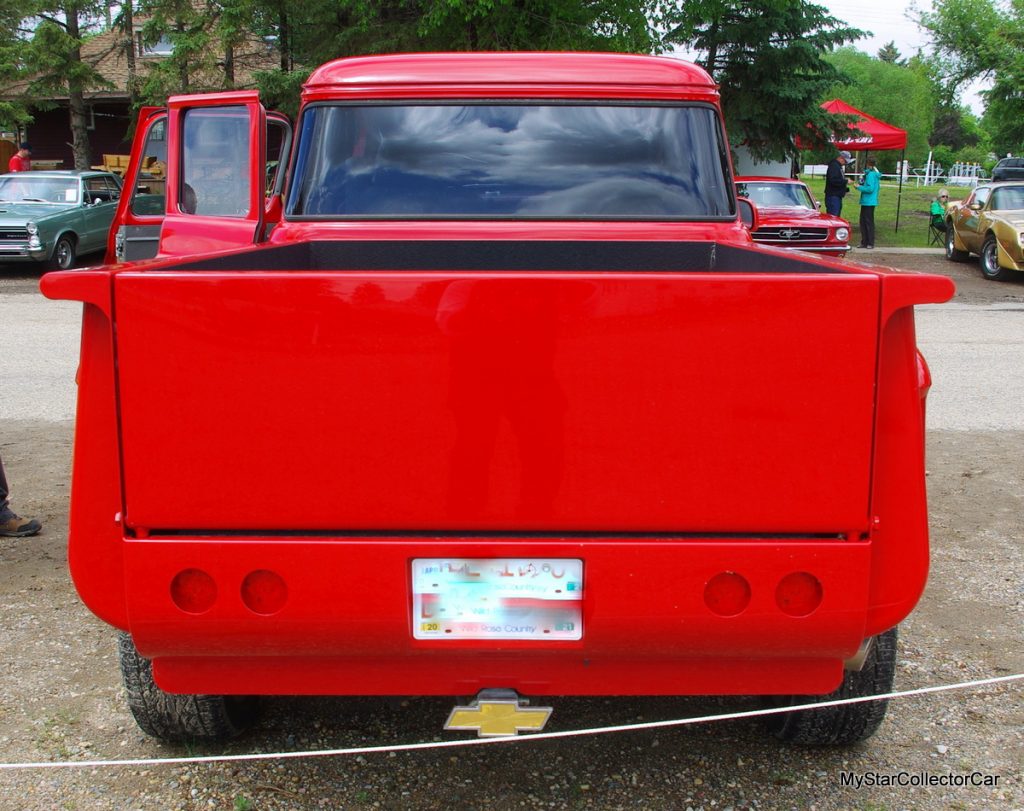 The donor truck had a generous array of creature comforts such as power steering, power brakes, air conditioning, power windows, power seats, so it was a pleasure to drive over long distances for Bob.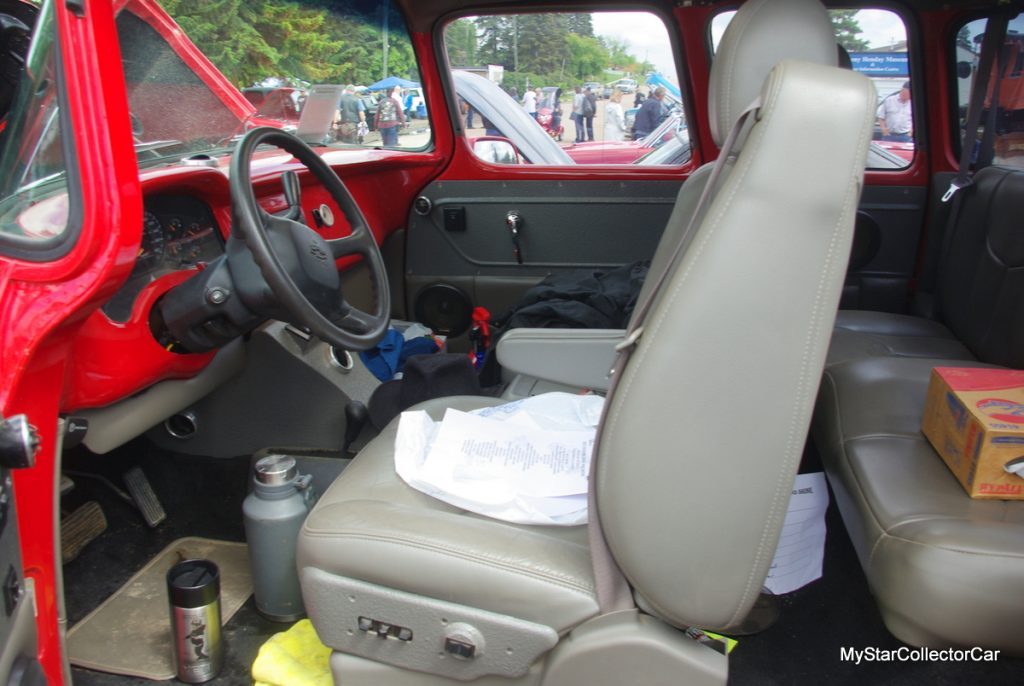 Bob wanted easy access to the engine compartment, so he bolted the truck's front fenders to the hood and installed a power lift on the newly joined combination.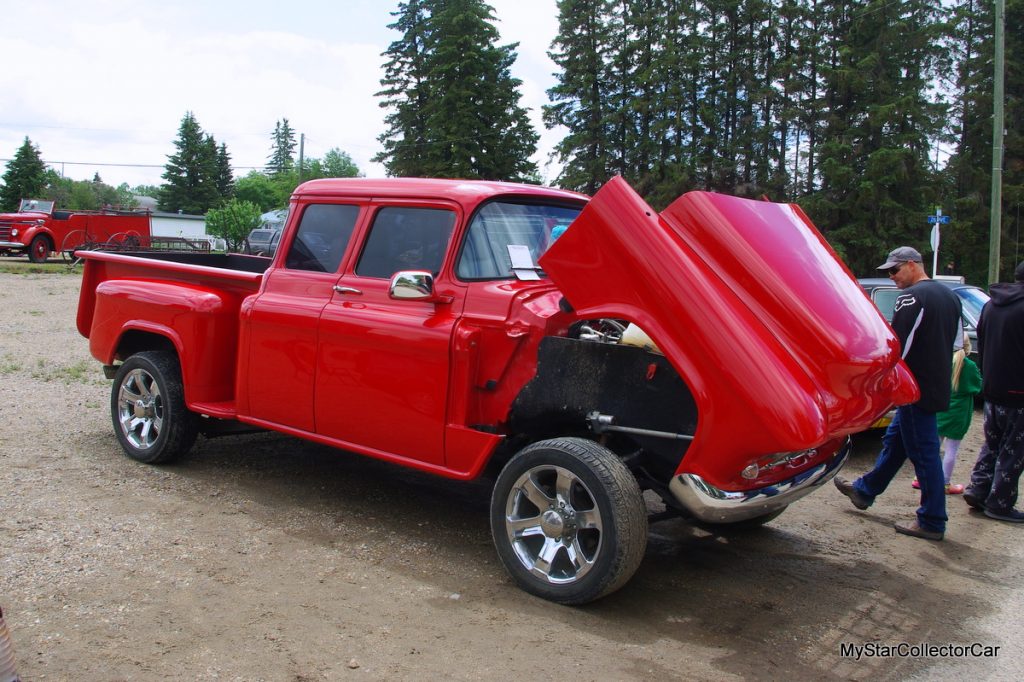 However, Bob kept the '56 Chevy truck's original windshield one-speed wiper system, a choice that "leaves a little to be desired in the cleaning department", according to Bob's friend Dave.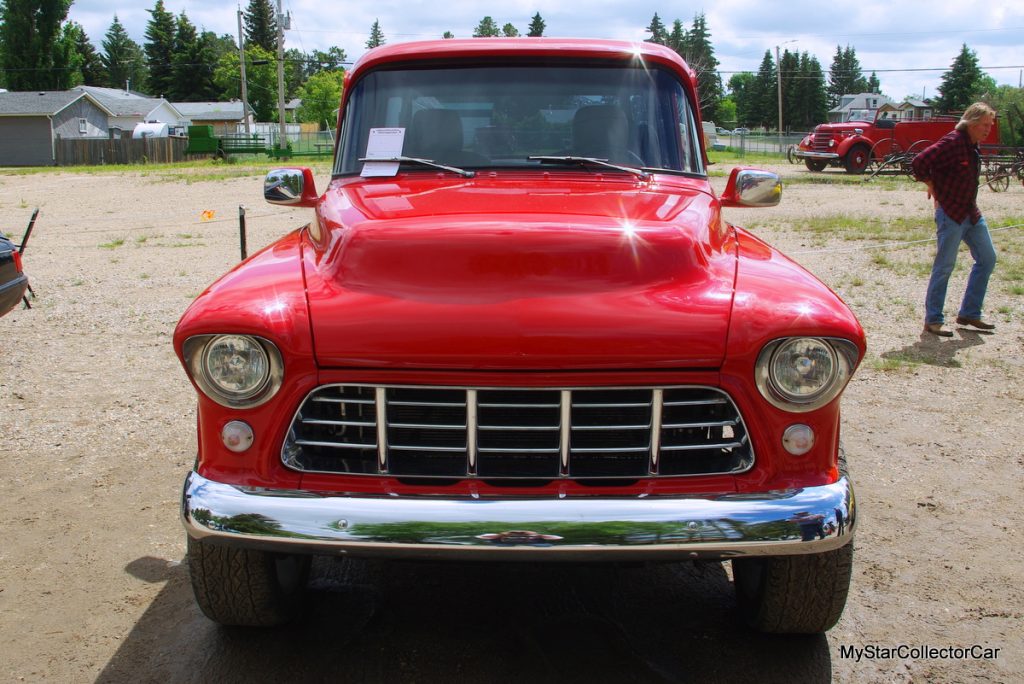 The stock windshield wipers would be a non-issue for most car guys, but Bob loved to drive his creation and logged many miles behind the wheel of his very 1956 Chevy 4×4 crew cab, even in bad weather. He built his truck to drive it and was able to enjoy plenty of time with his remarkable '56 Chevy resto mod truck.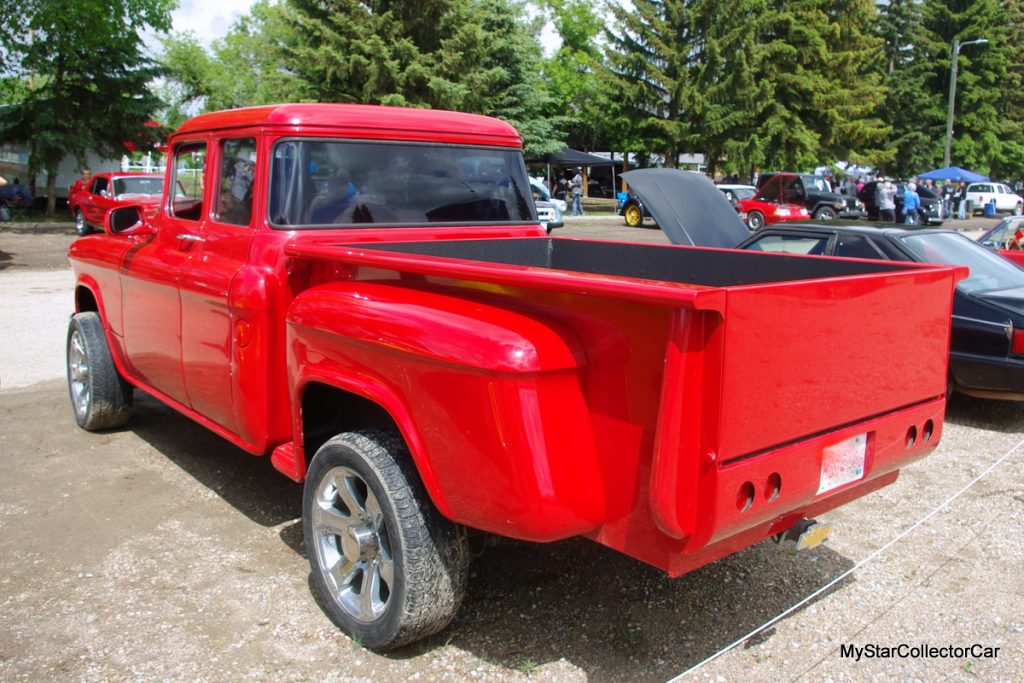 BY: Jim Sutherland
Jim Sutherland is a veteran automotive writer whose work has been published by many major print and online publications. The list includes Calgary Herald, The Truth About Cars, Red Deer Advocate, RPM Magazine, Edmonton Journal, Montreal Gazette, Windsor Star, Vancouver Province, and Post Media Wheels Section.