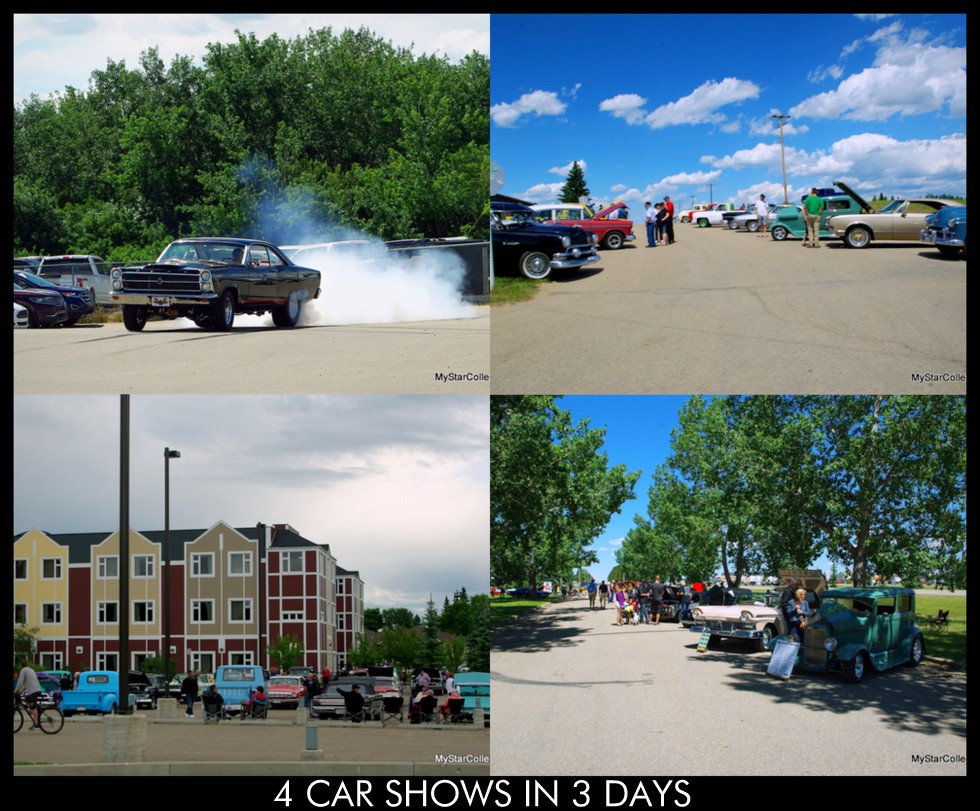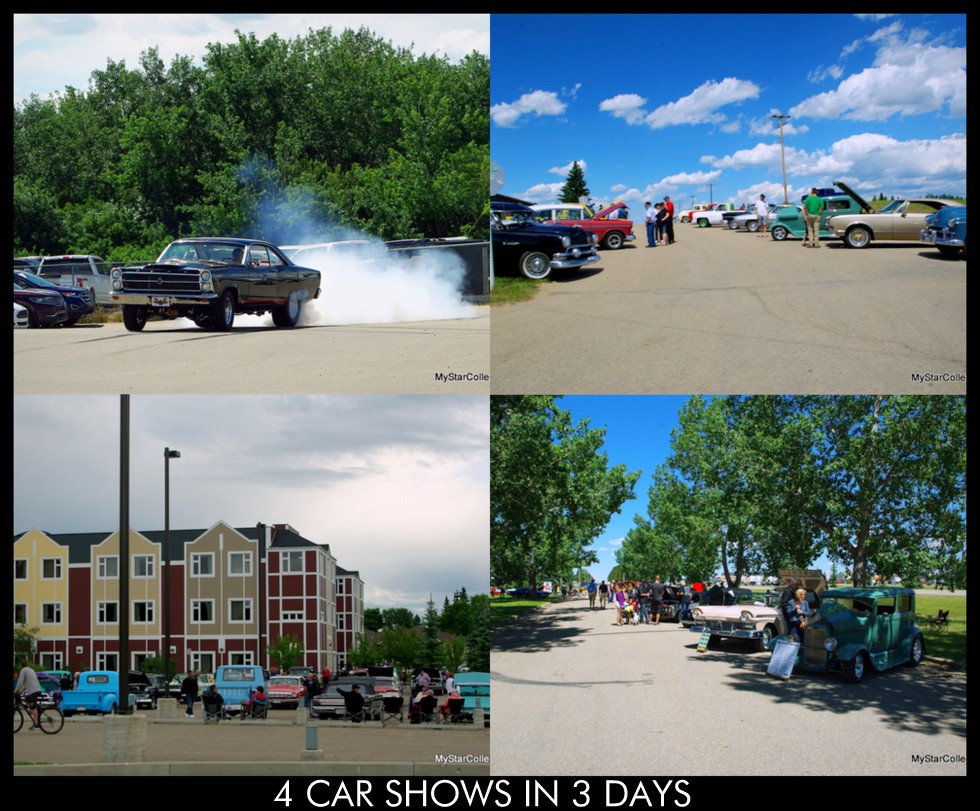 One of the finest reasons to love the month June is the abundance of classic rides on the car show circuit.
The sun, the moon, the stars and decent weather aligned in perfect harmony this past weekend and there were plenty of opportunities to show off the classic cars in our region.
We attended a car show at an Extendicare facility on Friday night that was organized by a local car girl we call Chevy Sherryl (she drives a '57 Chevy) so people in the care facility would be able to attend a car show.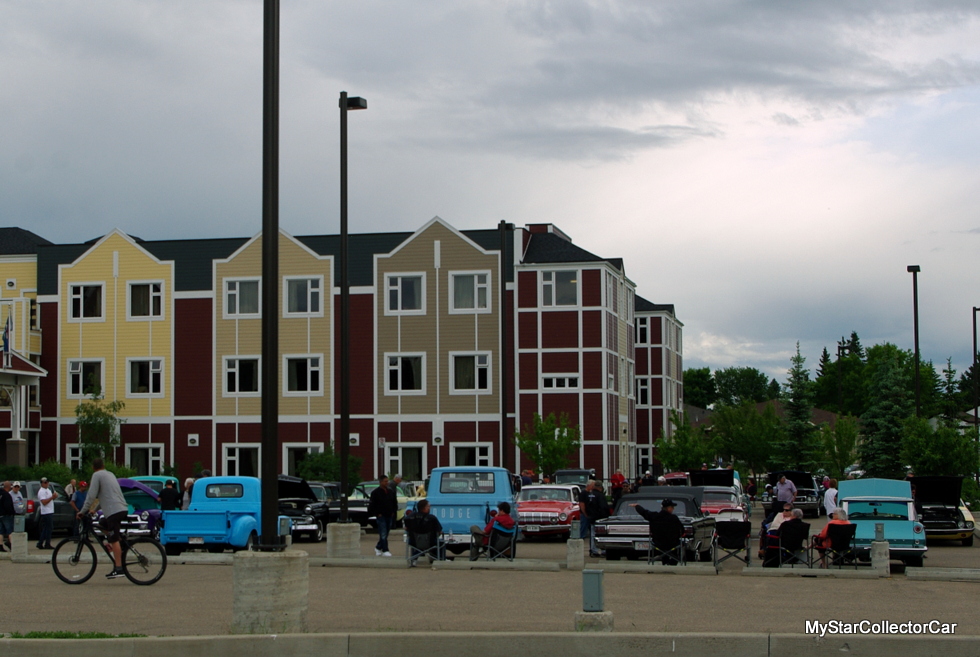 Some of the residents were very astute car guys and were able to converse in the universal language of the car hobby with the owners. One car guy was not able to see the cars but he could identify them by touch and was able to recite chapter and verse about the vintage cars' particular specifications.

One of the cars at the care facility show was a 1956 Ford Fairlane four- door sedan that had a long history with one family. The current owner is the grandson of the original owner and he had quite a story about the car's history within his family.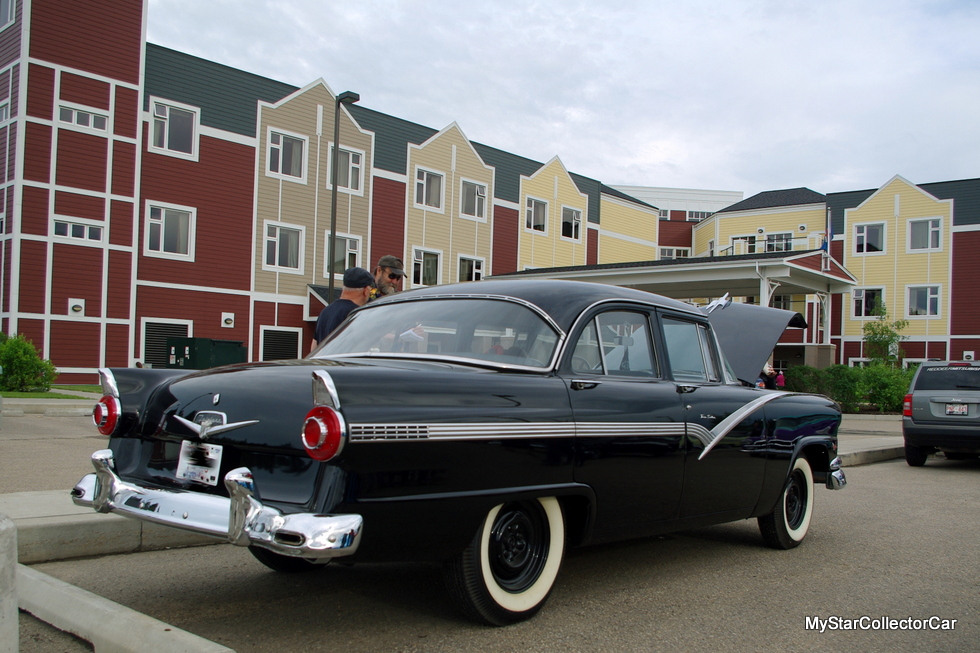 Stay tuned for a future MSCC story about a car that had many road adventures, including an episode when the current owner's sister's then-boyfriend hit the ditch with it and buried it in deep mud. Suffice to say the car was saved by its current owner after that incident.
We ventured out of town on Saturday to Blackfalds, Alberta to their annual Blackfalds Days car show. The show was held on a treed lane that offered shade for cars, their owners, and onlookers.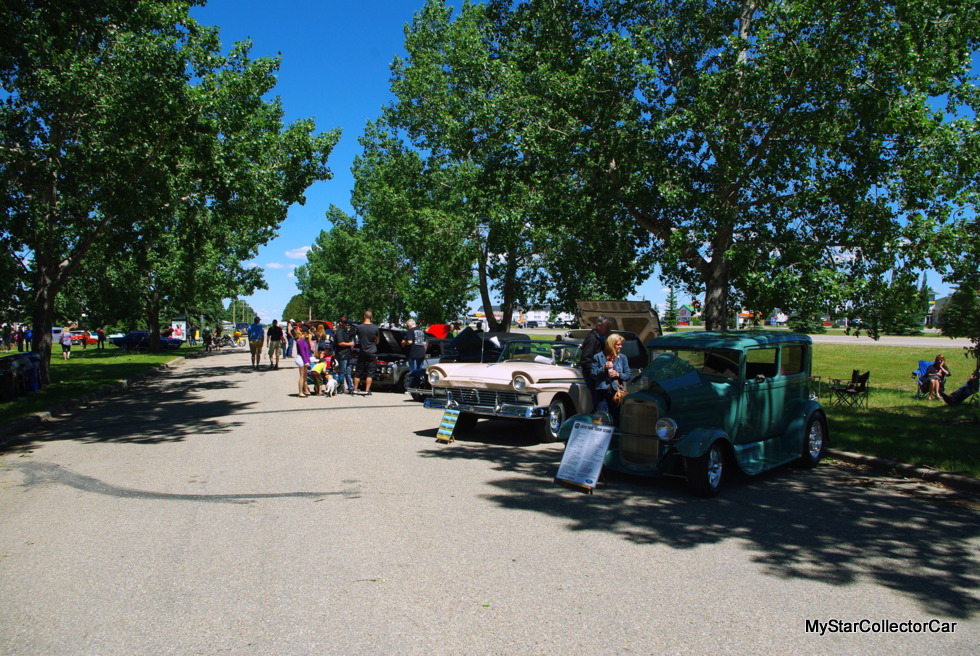 One of the cars at the Blackfalds show was a very rare 1975 Pontiac Le Mans Canada Cup Edition. This unique Poncho was built for the Canadian market when Pontiac was a major sponsor of Canada's World Cup ski team in the 1970s. The ski team was nicknamed the "Crazy Canucks" because of their high risk approach to downhill skiing.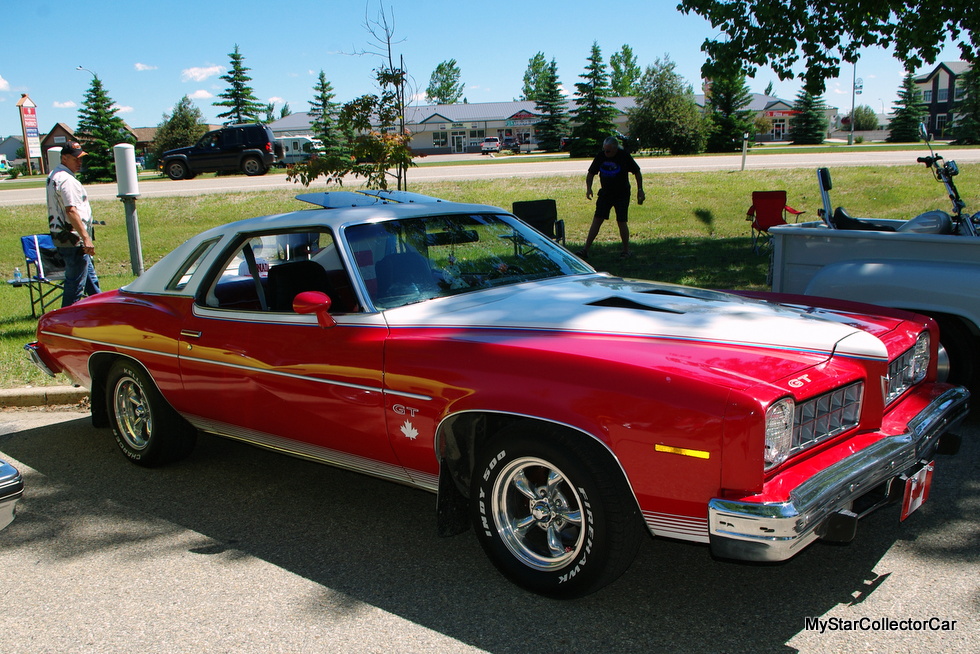 There were only 48 of these patriotic Ponchos built and we were lucky enough to discover this one at the Blackfalds show.  Find out how this rare car survived the past 42 years in a future MyStar article. 
A 1937 Chevy hot rod caught our attention because it was built into a resto mod with an old school approach to the project.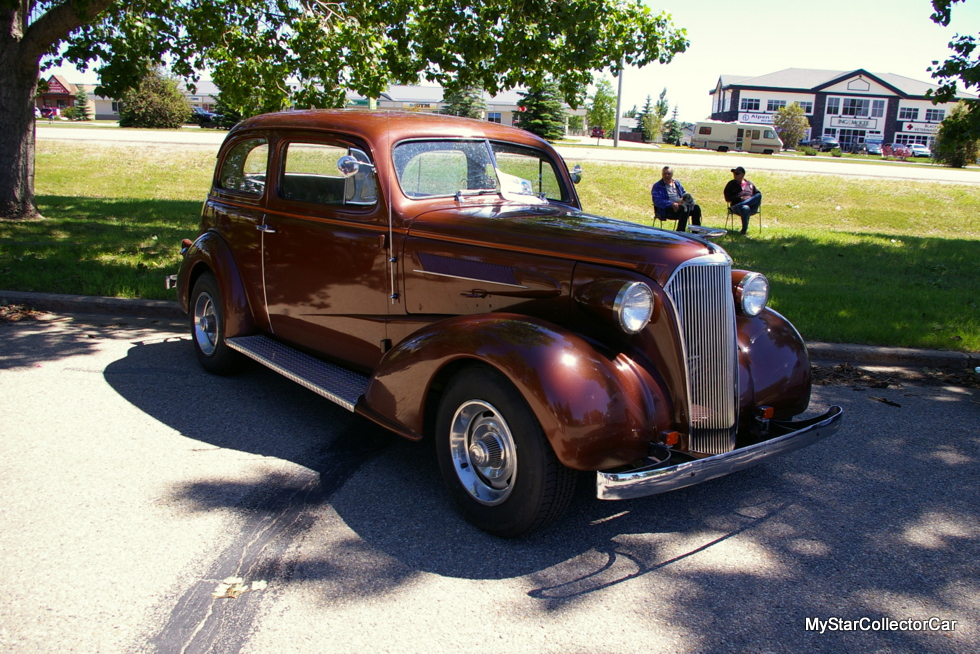 It sports a classic 327 small block and its owner filled in the blanks on his stylish retro rod. MSCC readers will learn a lot more about this ultra-cool Chevy in a future MyStarCollectorCar article.
There was a local Ford club show in our area but we arrived a little late and it was wrapping up for the day. The Ford boys decided to put on a little smoke show so they could unleash all those Blue Oval ponies for the onlookers.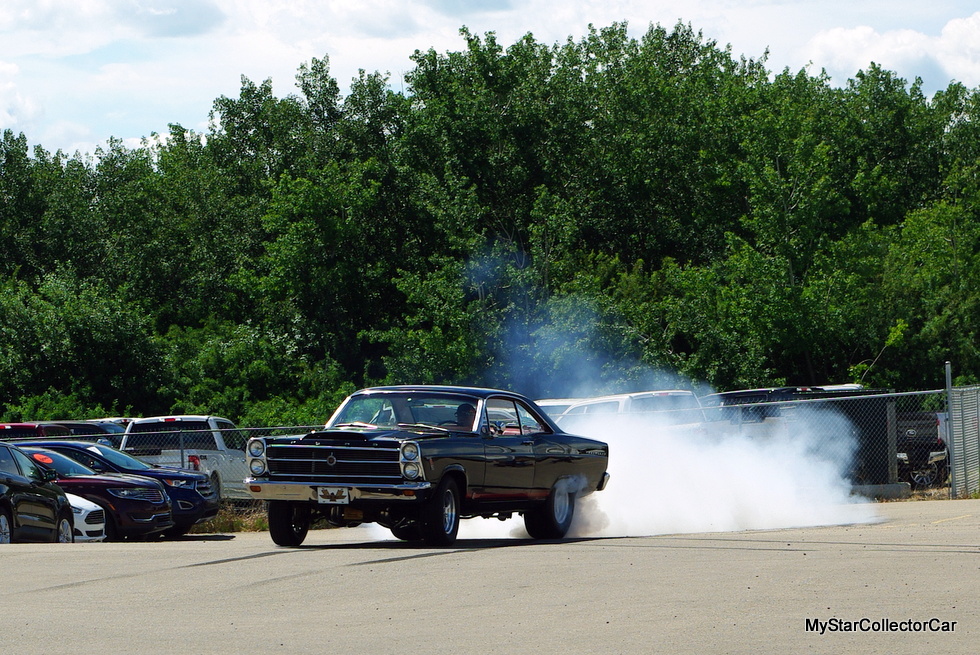 We did enjoy the tire-melting show and tip our MSCC hats to the Ford Central boys and girls for the burnt rubber festivities.
We headed out to Delburne, Alberta on Sunday for their annual Father's Day car show and were very happy with the weather and the turnout.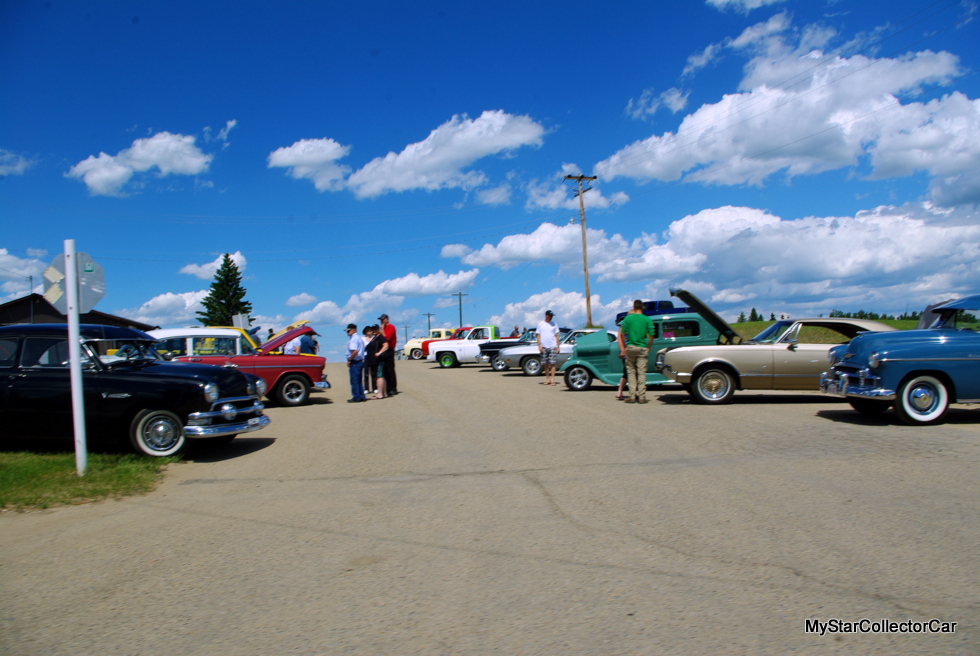 A 1966 Plymouth Belvedere I immediately caught our attention because of its striking Hemi Orange paint job. Its owner had quite a story to tell about how he transformed this mild-mannered 2-door post Belvey into a snarling beast.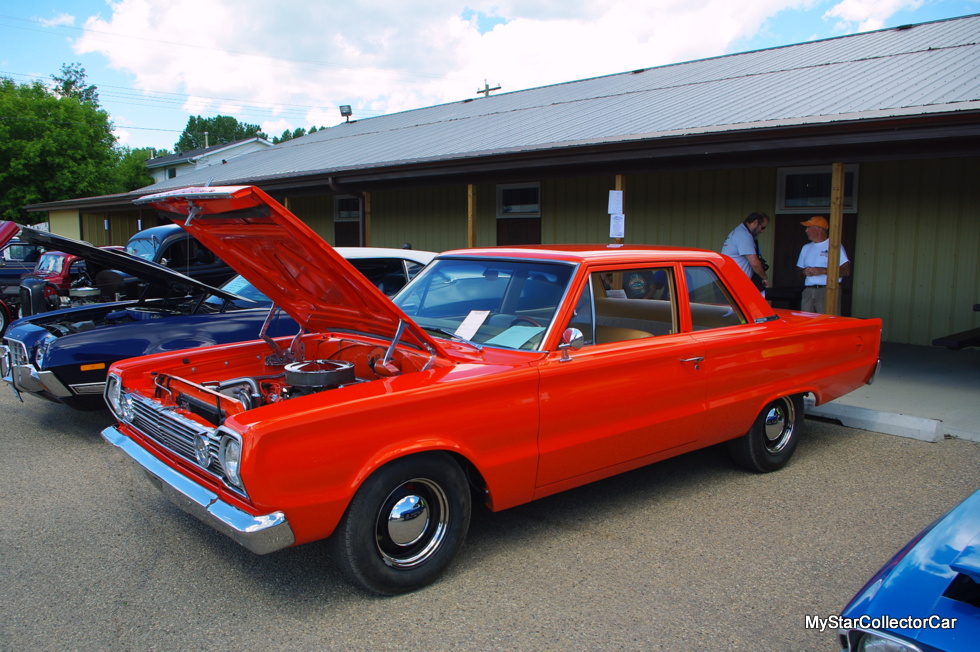 Our readers will enjoy the story and reasons behind the bright orange Plymouth in a future MSCC story.
A 1967 Rambler Rebel SST convertible has spent its entire time with one family, including crazy high school and university days with its current owner who is the son of the original owners.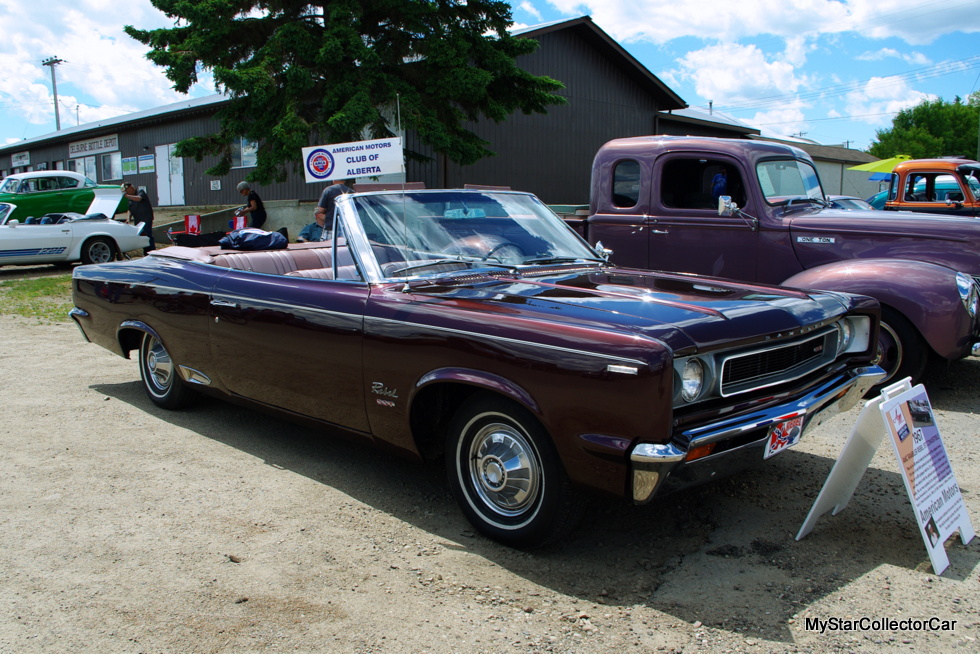 His story about his family heirloom will be featured in a future MSCC article.
The last car on our weekend car show list was an authentic 1970 Plymouth GTX equipped with its original 440 big block. Its owner explained why he bought the car and it is very similar to the reason given by the 1966 Plymouth Belvedere owner mentioned earlier in this article.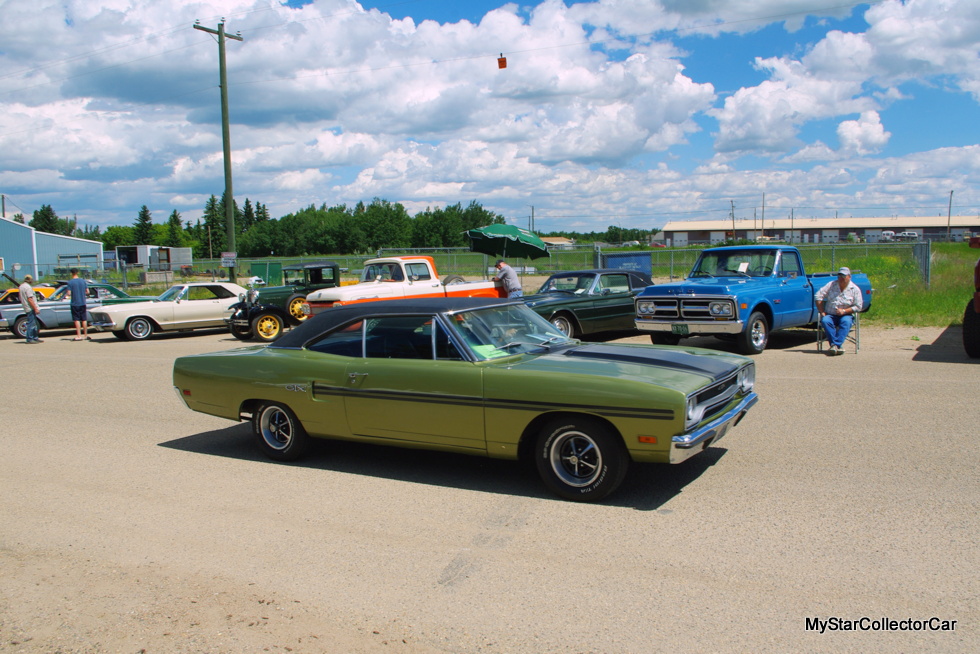 Both owners will provide an interesting answer for their particular car choices when we run their stories here at MyStarCollectorCar and our readers will likely agree with their reason.

   
Jim Sutherland
CLICK HERE to Like us on Facebook
CLICK HERE to Follow us on Twitter
CLICK HERE to Follow us on Pinterest