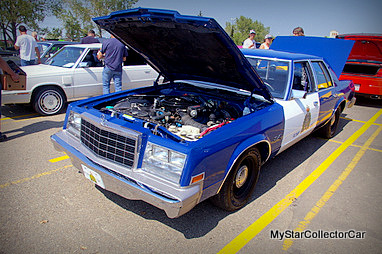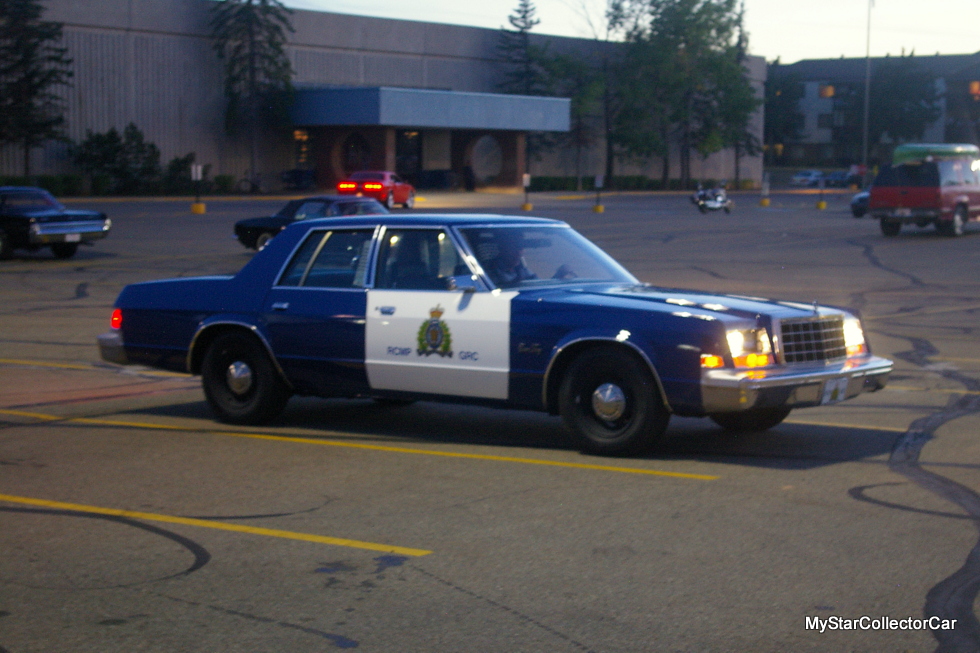 Cst. Gord Baker is a member of the Royal Canadian Mounted Police-he has a keen interest in the history of his police force plus he's a former mechanic at a Chrysler dealership.
That's why this 1980 Gran Fury was such a great fit for this lawman.
'The real story began when this car was written off in 1980 with a mere 13,000 miles on the odometer.'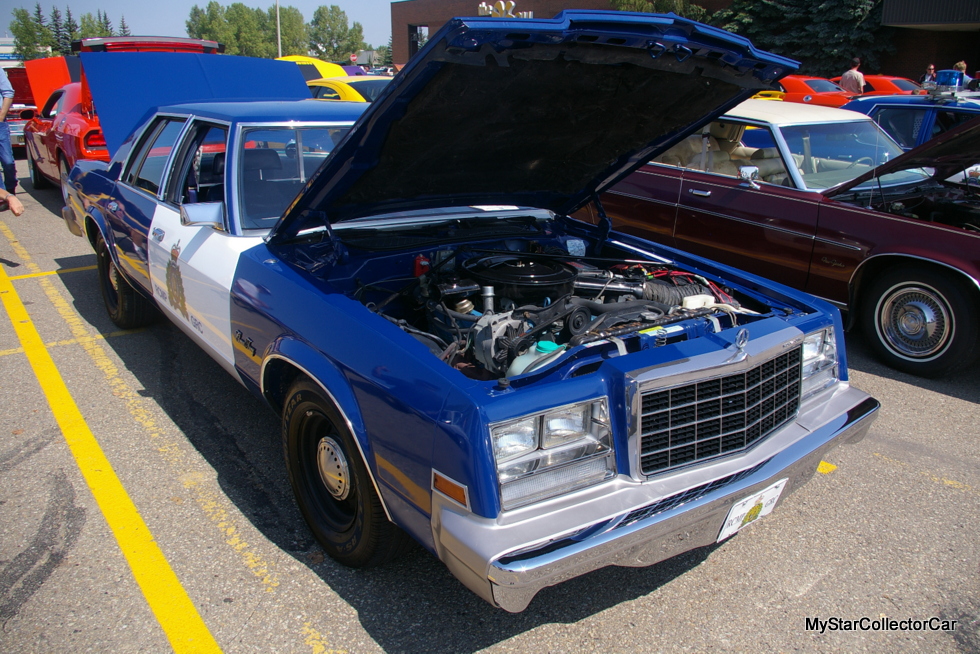 Unlike most ex-police cars, this one was barely broken in when its career ended. Unlike most law enforcement vehicles this Gran Fury never saw brutal service in pursuit of law and order over curbs, through fences and pounding down crappy roads.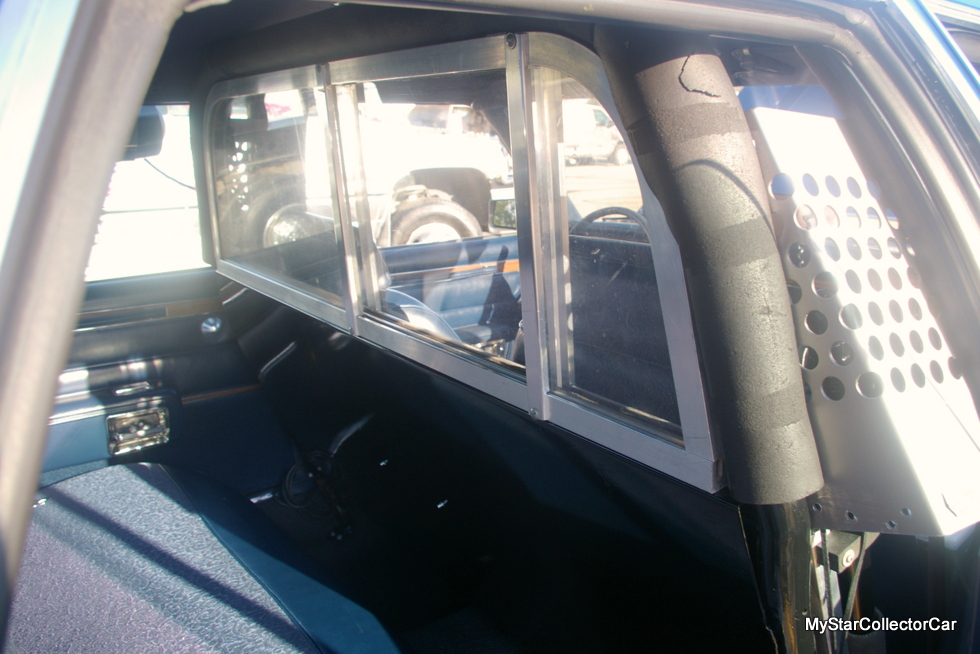 That's what attracted Gord to this car–his former life as a mechanic told him that this car was spared the ravages of heavy police service.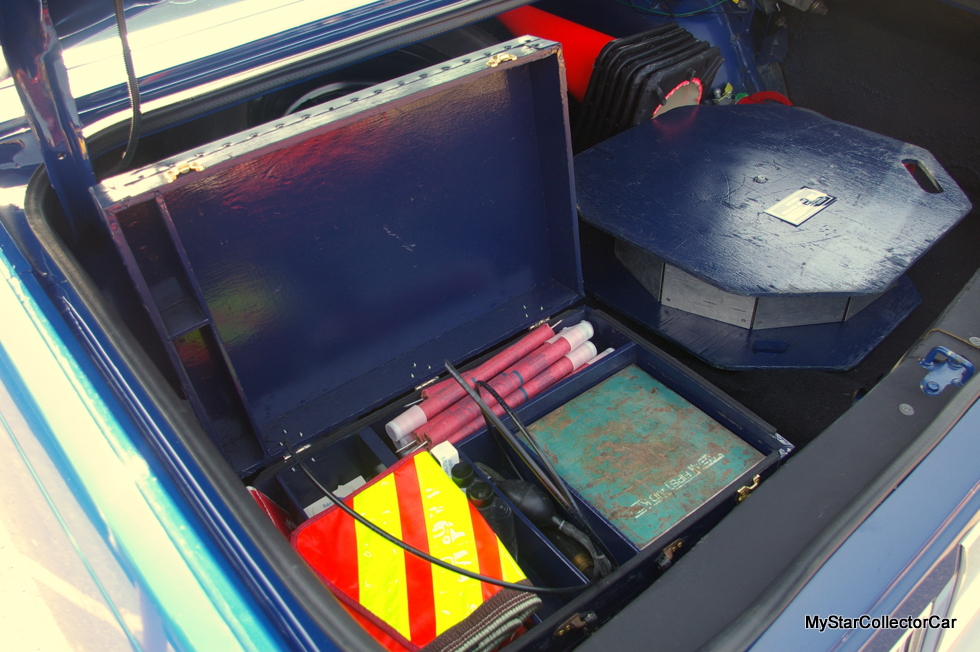 The guy who bought the car had to move 30 cars to get this museum piece out of its 20 year storage but it was definitely worth the effort.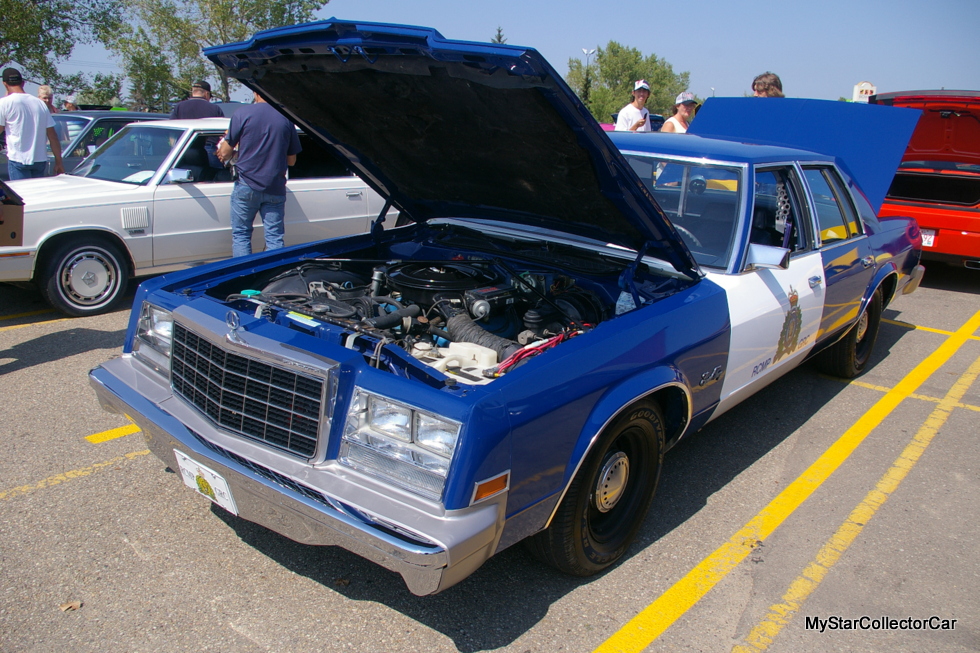 This car is typical of older police cars–no radio, no air conditioning, no options except for heavy duty suspension, charging system 360 V-8. It was really solid, faded paint, rust-free floors (some buckling from impact)-but essentially this is a complete low mileage A38 (police vehicle) 1980 Plymouth.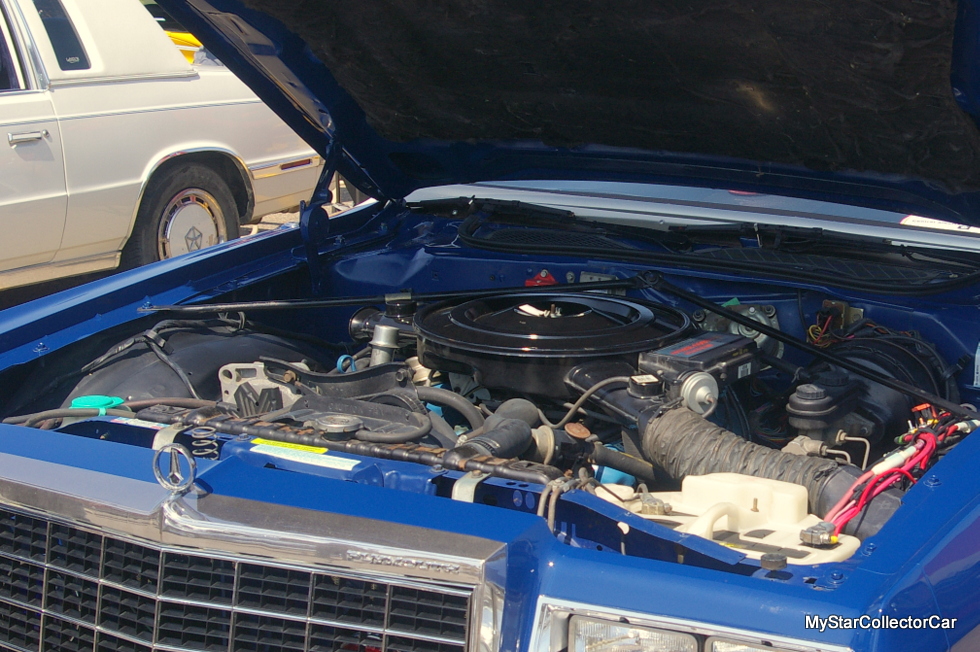 Gord did have to address some mechanical issues from the impact and long hibernation but the car runs like a Swiss watch now and it has most period correct equipment. It was a "slick" (no light bar for less drag) and Gord kept it that way. At high speed the side windows sucked out so the window regulators cranked up higher on these vehicles.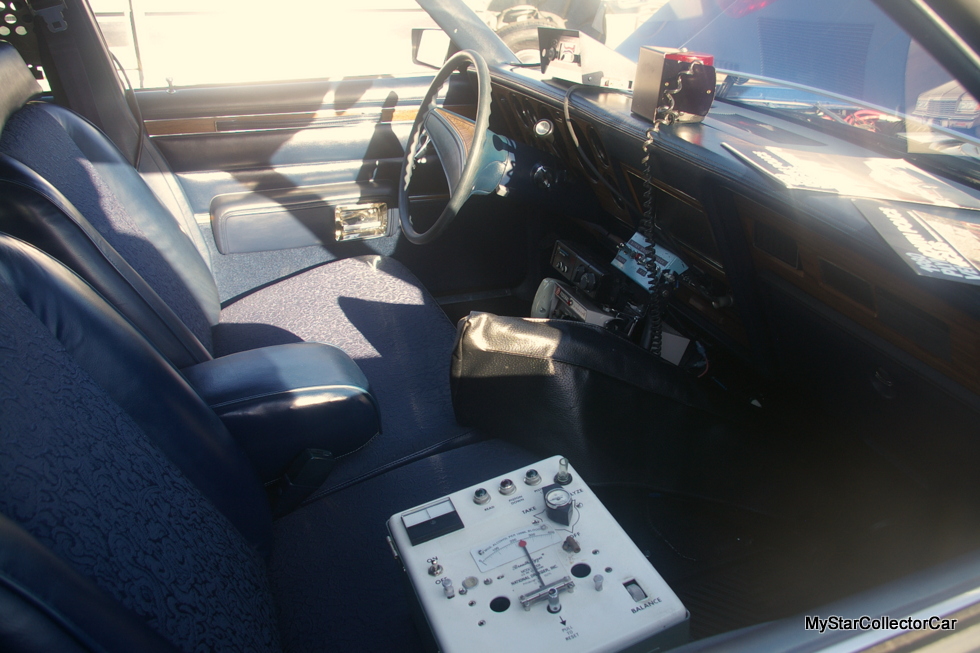 Gord, like most car guys, has an ongoing project but so far the mechanics and cosmetics (including correct interior) are done. Gord's mission now is to complete the period correct equipment list for a working 1980 police car.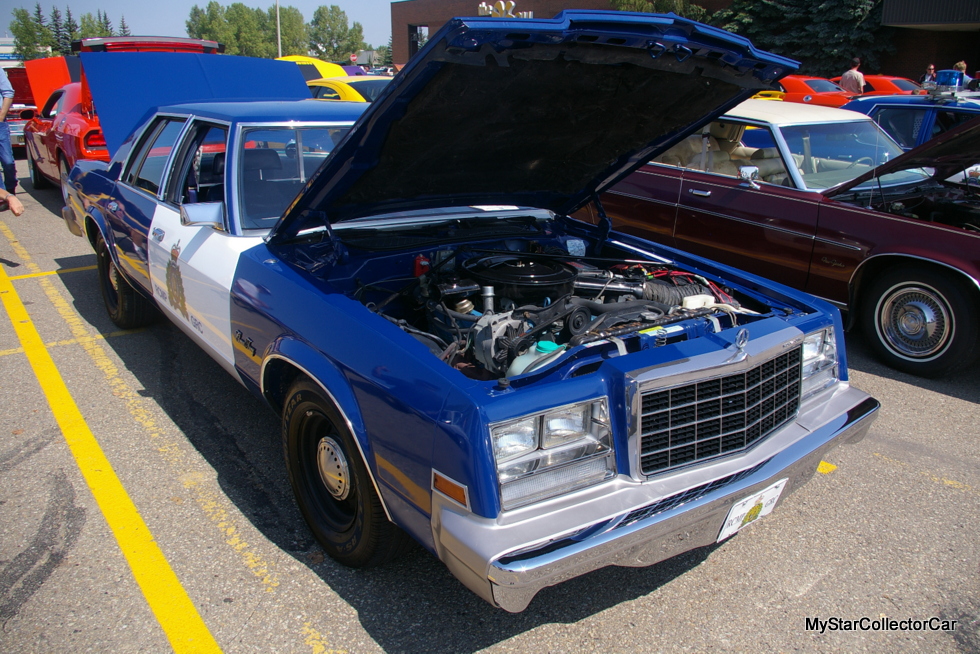 For now Gord really enjoys taking the car to shows and he demonstrates professional patience by answering the same questions over and over.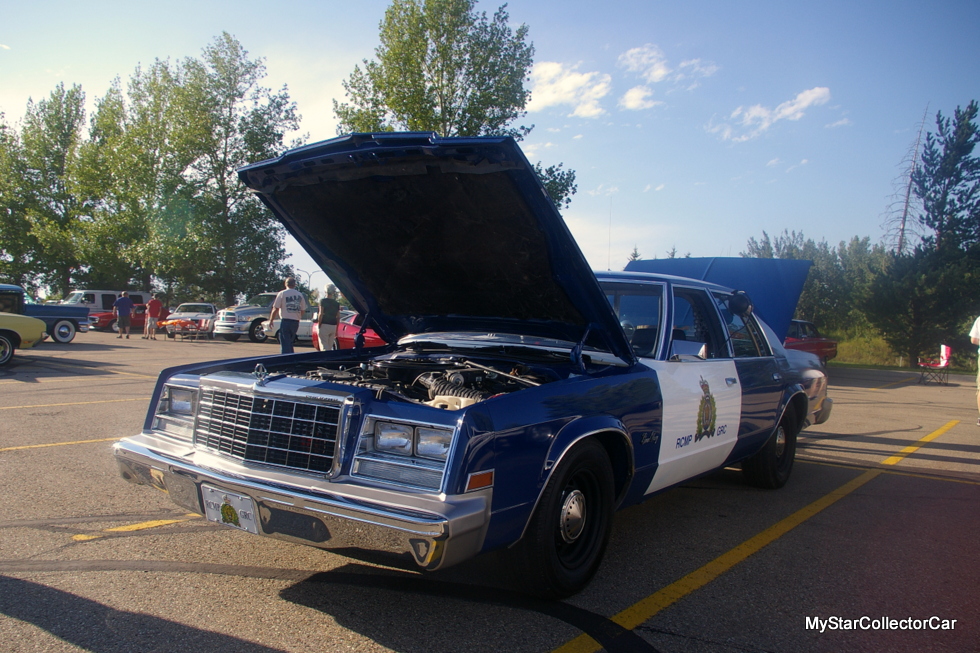 'That's the price you pay for showing a Mopar that's considerably rarer than a 1970 340 'Cuda.'
Jerry Sutherland
CLICK HERE to Like us on Facebook
CLICK HERE to Follow us on Twitter
CLICK HERE to Follow us on Pinterest
Please re-post this if you like this article.