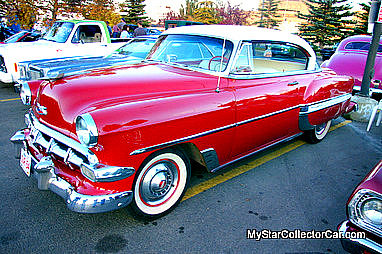 Dinah Shore loved a good road trip in the fifties becausee she wanted millions of people to "see the USA in a Chevrolet".
'Millions of people followed the lady's advice.'
 Jim Axford was was too young to drive when the 1954 Chevrolet Bel Air 2 door hardtop was new out of the box, otherwise he might have taken Dinah's patriotic advice- Jim and his car weren't in exactly mint condition when they finally did meet but the two have been inseparable ever since.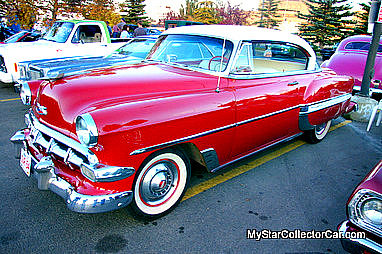 Jim really liked the look of the 1954 Chevy and clearly he had enough interest to become a proud owner. Jim's business takes him in many different directions but the one constant in his life is this GM classic from the baby boomer era.
Jim likes to swim upstream as an independent guy so he leans towards the styling just before the legendary 5-6-7 Chevy was introduced.Who can argue with that? This is a rare classic in every sense of the word. Jim's 54 Chevrolet has had a place in his driveway for a long, long time and this is clearly a solid, long-term relationship.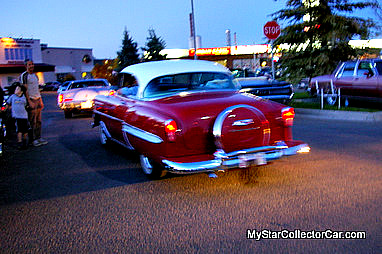 Maybe Dinah Shore pushed his buttons a long time ago or maybe Jim just likes owning a piece of history.
'Either way there's one more rare Chevy left today thanks to Dinah and Jim.'
Jim Sutherland
More car guy stories can be found here-https://www.mystarcollectorcar.com/