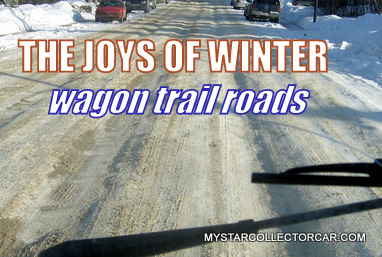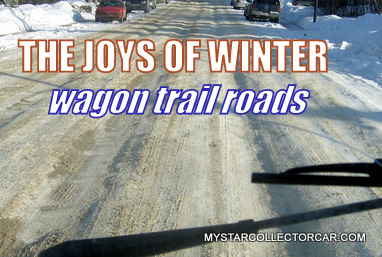 I live in an area far enough north to lovingly and accurately be referred to by meteorologists as a subarctic climate.
Most winters my hometown feels like it got a well-deserved promotion to Arctic climate where brass monkeys fear to tread.
The real winter adventure around my town is any time spent behind the wheel on the streets. The current city snow removal policy is a steadfast belief in global warming to get rid of the snow.
"If you believe it, the hot air will come" seems to be the driving force behind snow removal policy in my small city of just under a 100,000 winter stunt drivers.
So snow removal is a minimalist approach in which major arteries are cleared long after the horse has left the barn in terms of snowfall. But the main streets have been cleared more quickly than even a few years ago after a very unfortunate motorist lost her life when her vehicle skidded off a traffic bridge in town.
However the side streets are essentially wagon ruts in the best tradition of pioneer trails from the Old West, and this is where things get kind of interesting. Every driver in my city will experience a slower version of a Richard Petty spin at some point in the winter.
The driver will lose connection with the wagon ruts and do a 180 to 360 degree spin on a side street. It is a rite of passage for every driver in my town, even though most of us have yet to embrace it as a fun experience.
I took my first good wagon rut spin back in the early 70s when, armed with about six solid seconds of real driving experience, I was given the keys to a brand new two door hardtop. The kind of car with the giant hood and short deck.
I felt pretty bullet-proof behind the wheel of that big old wide-tracking wonder- right up to the point where it got out of the wagon ruts and into a series of spins. Good luck beat up good judgment and I somehow managed to avoid re-shaping the bulging contours of that car.
So the poor snow removal policy of my community actually dates back to a time when climate alarmists predicted global cooling. I have no idea why the side streets were not cleared as soon as possible then-or now.
The best guess in my city is 20-25 more days before they get to all of the side streets, even though the snow has been here for quite awhile. The actual clearing will be a giant pile of snow on one side of the street called a windrow. This will effectively remove street parking on that side and will take away easy two-way traffic flow down the streets.
But it will get rid of the wagon ruts until the next major snowfall.
Then the driving circus will get a fresh snow-covered start in my community: a place where winter is a fact of life for everybody except the people responsible for snow removal.
Jim Sutherland @mystarcollectorcar.com
Visit mystarcollectorcar for many more non-winter related car stories-https://www.mystarcollectorcar.com/
COMMENTS
ROBERT:"I come down on the winters suck side of this question. I left Massachusetts after 30yrs. For the much warmer Washington D.C. and Northern Virginia climate. After 31yrs. of living in the sunny south I can't imagine living back in the frigid… north. Although Wednesday January 26th. after a heavy afternoon snow it took me 6hrs. To go 20 miles due to ice and snow covered roads. The DPW couldn't possibly have done a worse job. Still I'll staying put. My trip to Florida for the Rolex 24hr race came at the perfect time. 75 degrees in January's not bad".

DENNIS:"I'm an old Florida guy who was raised in So. Cal. I've never driven in ice and snow in my life, until recently. About a month ago I went up to Ft. Campbell KY. to pick up 2 pre-teen grand daughters who will spend the rest of the winter with us. Their daddy is in the 101st Airborne.
I was driving along on an interstate in Tenn. in the slow lane when the Nissan Titan pickup I was driving all of a sudden was sideways for a split second! That sure got my attention! For the rest of the trip up there in 'snow country', I decided that the best place for me was behind a big truck, driving in his tire tracks.
Got to admit though, it was fun watching the 'snow country locals' go by like a bat out of hell and the tow trucks plucking them out of the weeds".