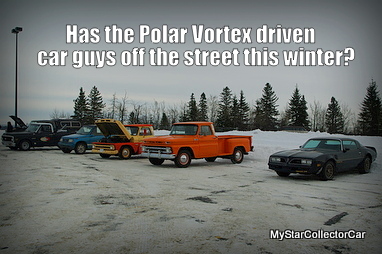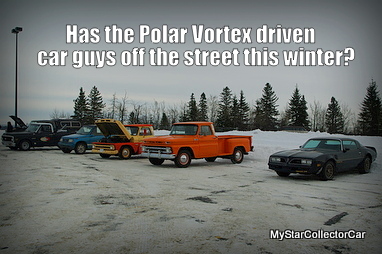 This winter has been longer than an episode of brutal 80s sit-com Family Ties and only slightly more fun.
We learned crappy winter weather is now called a Polar Vortex and why brass monkeys are all currently on vacation in Mazatlan.
Sure it has been a great winter to work on car projects, possibly because there have been days when winter has beaten down any good reason to leave the garage.
We have seen little evidence of impending spring in our part of the world and can only guess when the roads will be bare and clear enough to bring out the winter projects.
We have taken over 100,000 photos of vehicles over the past several years and most of them have a tinge of green foliage in the shot because the bulk of them are taken during the spring and summer.
But the winter season has always provided a few surprises for us because we usually see at least a few dozen vintage rides on the winter roads, even if they are well past their prime.
This winter has been exceptionally bad and we have seen fewer vintage rides on the streets than past winters when there was less snow and more days above freezing.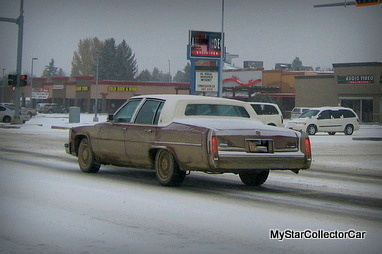 We never expect to see the quality and quantity of rides we see during the summer, but the severity of this winter has killed off even driver-quality ride sightings on the streets.
So we wait impatiently for spring and a time when we can see the results of a long hard winter of garage confinement.
This year we will once again concentrate on the story behind the vehicle and seek out the people who intent to keep their vehicles and not sell them once they reach the BB King moment when the thrill is gone.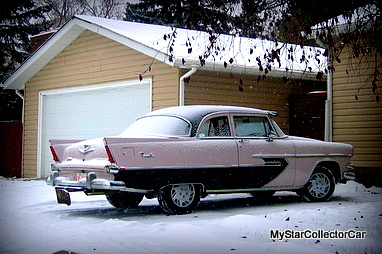 Eventually, at least in theory, spring will arrive and we will continue to seek out the car story where the thrill is never gone, where the bond between owner and vehicle extends well beyond a casual summer fling that ends with a loveless parting of the ways in the want-ads.
We have mentioned many times over years about how much we hate stories that end this way, so we will continue to try and avoid them like they were a Justin Bieber concert.
We are closer to spring on the calendar and now we just need to get car guys back on the streets behind the wheel of their beloved rides.
Our area will need to lose a lot of snow and cold before that magical day for our car season, but the wait will be worth it when we get to see what our car guys' long cold winter confined to a garage will bring to our car shows.
Jim Sutherland