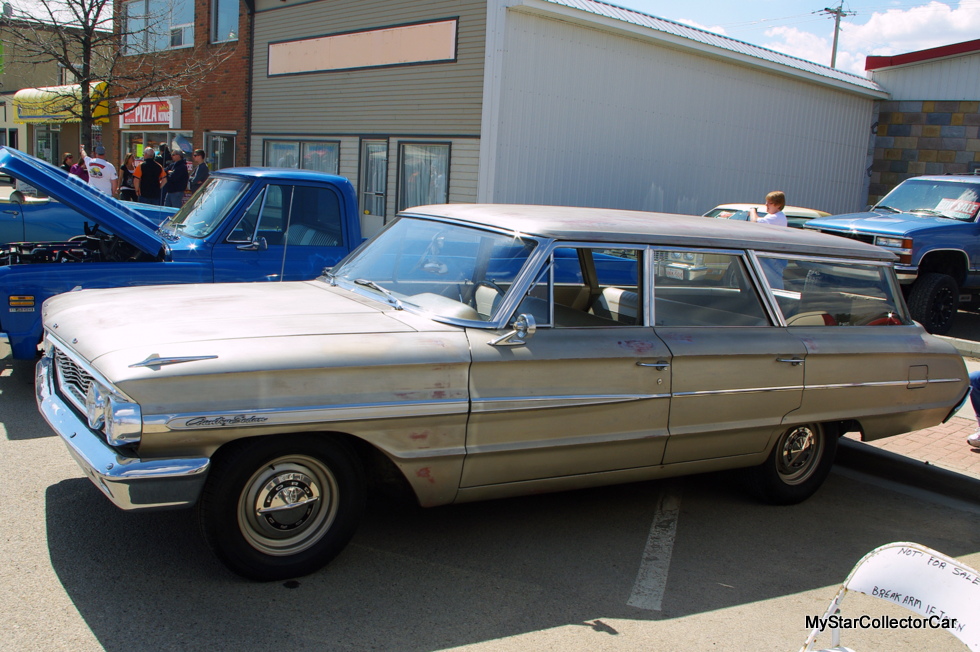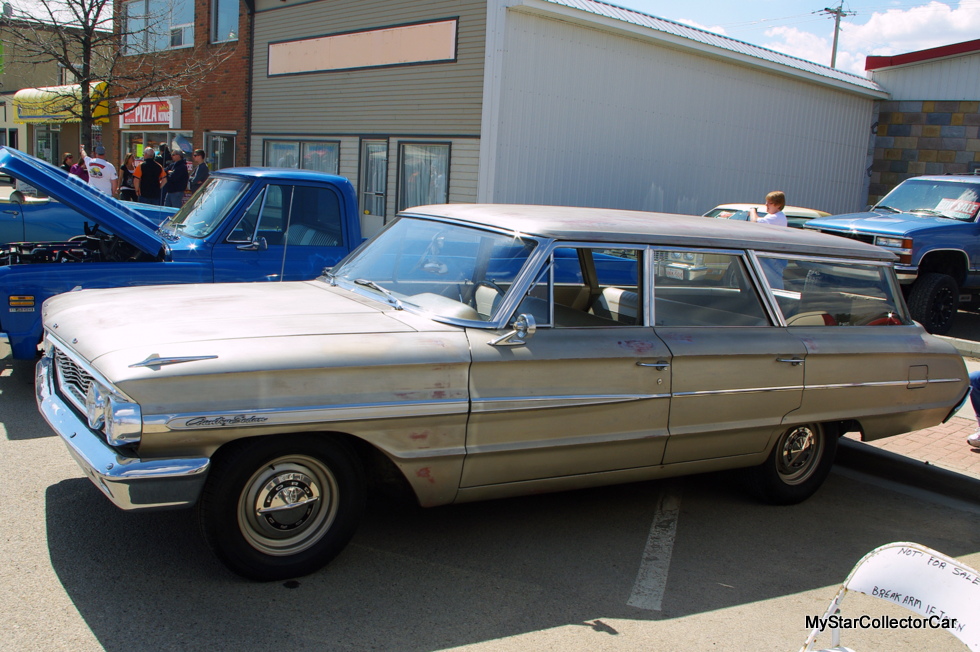 Full-sized station wagons were once kings of the road.
They were the most popular mode of transportation to haul a kiddie explosion known as baby boomers during their childhood years.
Most of us barely noticed them when we were kids, even though they were right in front of our eyeballs on the roads during the 60s and 70s.
Station wagons were hardly the stuff of dreams for kiddie car guys during the 60s and 70s, an era when muscle cars and pony cars got our undivided attention.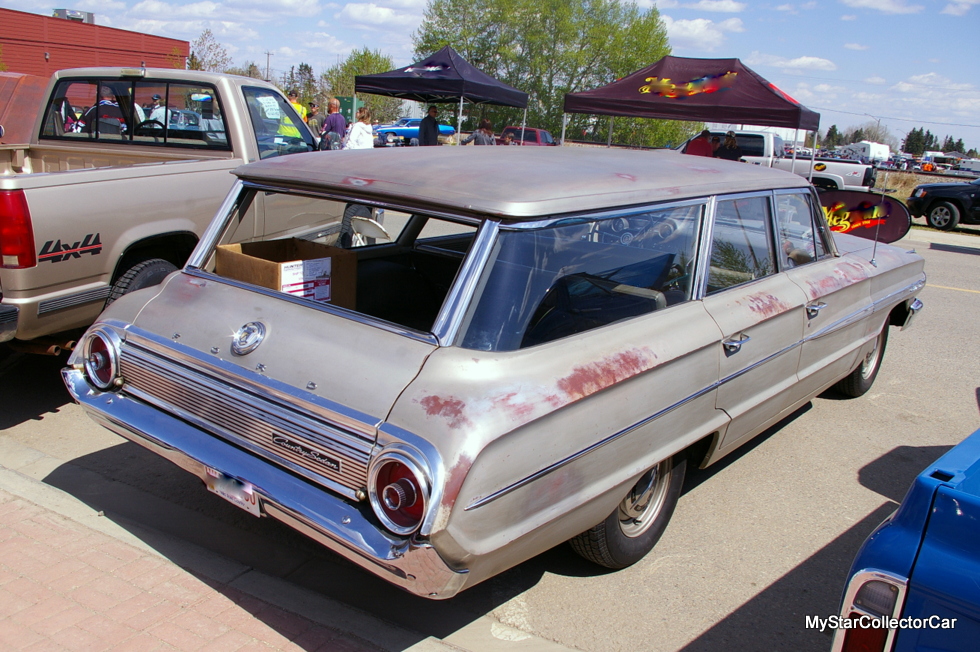 Then the station wagons were gone, replaced by mini vans and sport utility vehicles for the coveted kid-hauler job. The ultimate in un-cool automotive transportation in the eyes of children who grew up in the 60s and 70s performed the best disappearing act since bubble gum music and the 1910 Fruitgum Company.
The disappearance of the 60s-70s station wagon caused an unexpected reaction for now-middle-aged baby boomers: we missed them. Their disappearance was a lost connection with our own childhoods and we began to miss the unloved wagons.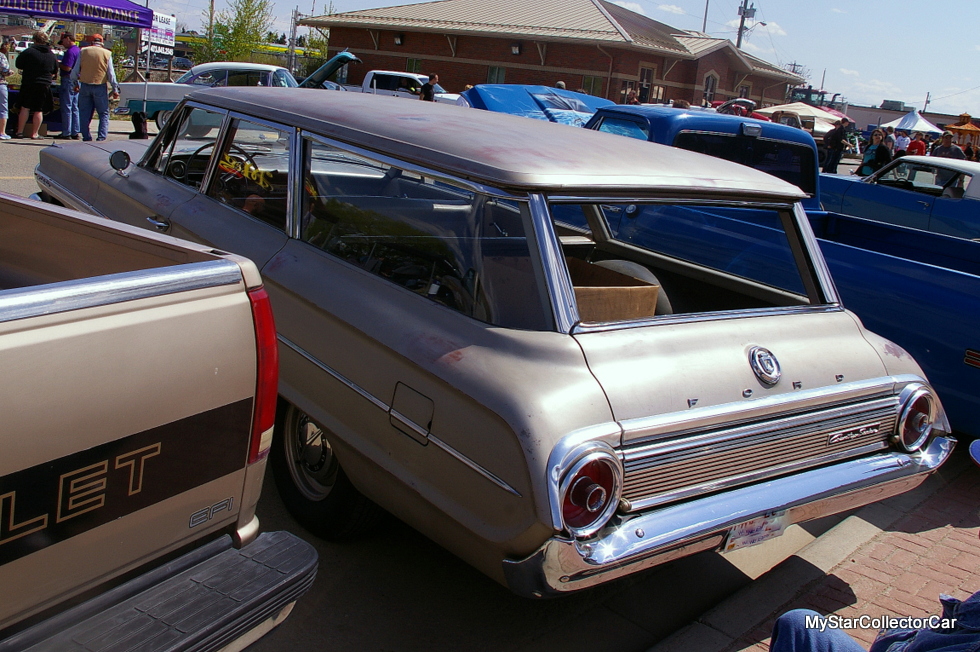 That sense of loss has driven up the value of any vintage station wagon that managed to dodge the crusher for all of these decades. We seize every opportunity to get a wagon story so a survivor 1964 Ford Galaxie station wagon was high on our list at a car show.
The Galaxie's owner was Ron Marchuk and he was the right owner because he was old enough to remember station wagons on the road very well from his own childhood. Ron's father owned a 1963 ½ Ford, so he had some fond memories of this automotive era from a personal point of view.
The wagon had spent its life in Ocean City, California, including 25 years in warehouse storage until last fall when Ron rescued it from confinement. Ron is an experienced mechanic who currently enjoys a life of semi-retirement and wanted to own a vehicle from a simpler time.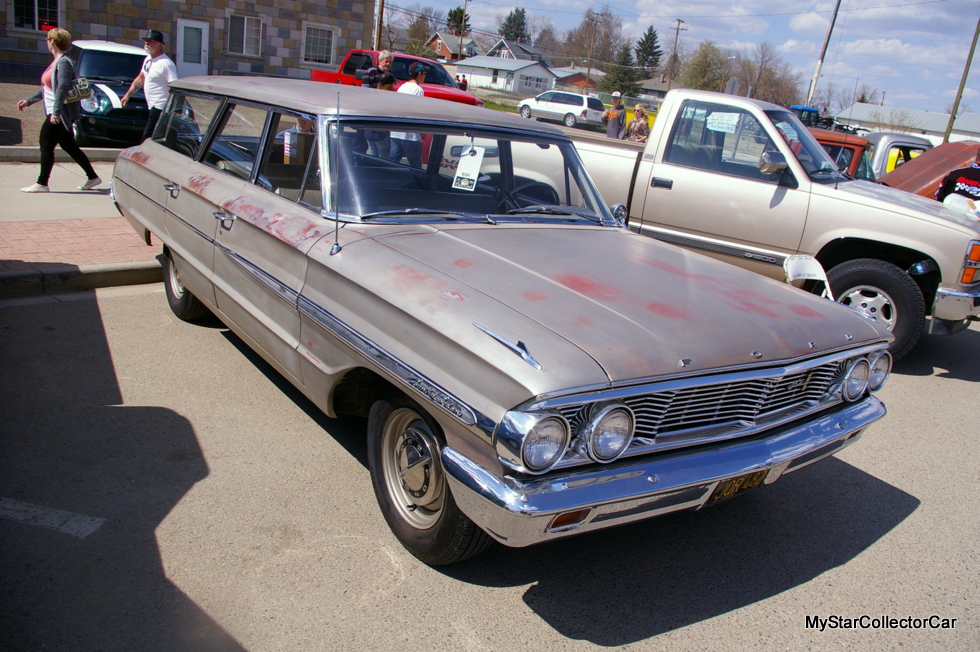 The wagon fit the bill because Ron only needed to replace the hoses, spark plugs and wires, then add a new battery to put the 51-year-old Ford back on the road. In fact he had a 350 mile road trip planned for the wagon the next week following our interview. We spotted the car at a few shows this past summer and it was running like a top.
The car has only a few options, including a power back window and a clock, but its most important option is likely its overdrive because Ron's wagon is a column-mounted manual transmission and the overdrive system is a valuable asset.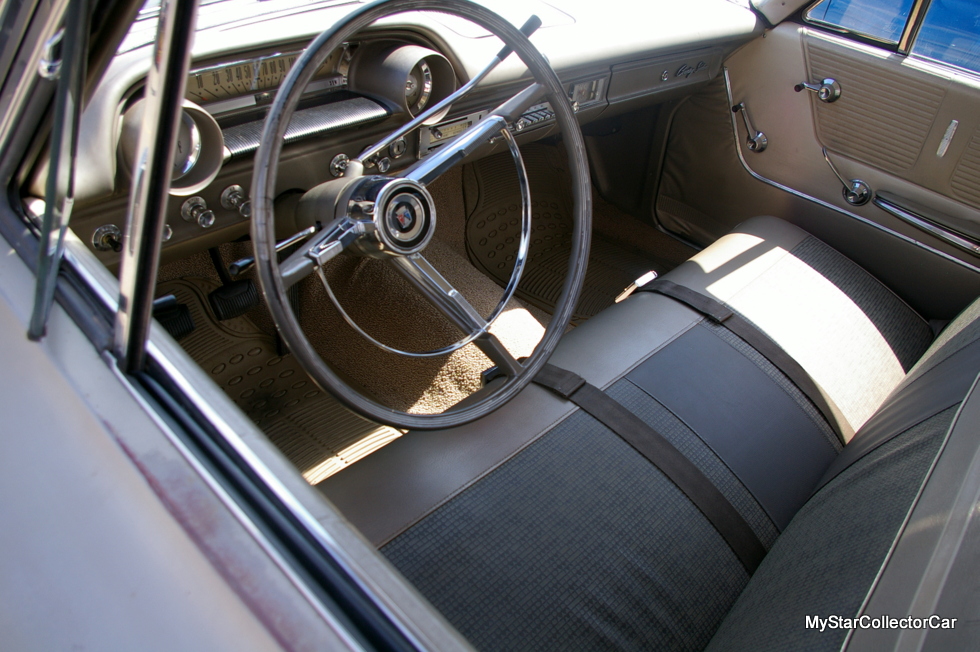 He averaged around 70 mph (110 km/h) on the highway during his first trip in the wagon and found it was very comfortable at that speed. Ron pointed out the cars were engineered during a relatively modern era for higher speeds and have little difficulty running on modern roads.
His Ford is equipped with a 289 engine and provides plenty of power for the wagon.
Ron describes his car as "all original and clean underneath."
We describe his car as all original and very cool everywhere, a concept we never saw coming when we were kids riding in station wagons.
Jim Sutherland
CLICK HERE to Like us on Facebook
CLICK HERE to Follow us on Twitter
CLICK HERE to Follow us on Pinterest
Please re-post this if you like this article.