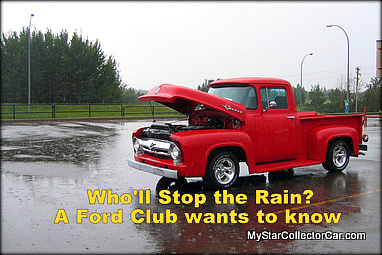 Ford Central has had a long run with bad weather for their annual car show.
In fact, they held their show every Father's Day weekend until they finally accepted one important fact:
June is a rainy month in their area and they were fighting long odds for sunny days.
So they moved their annual show to mid-July to give themselves a fighting chance for good weather at their meet. Somewhere along the way they have seriously angered up the rain gods because their Sunday show brought some familiar weather patterns; rain with a 100% chance of more rain.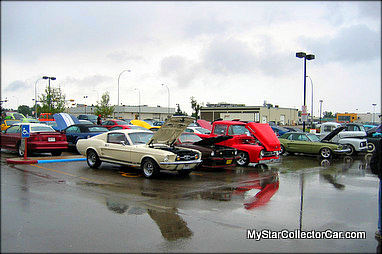 However, the Ford Central people are a pretty philosophical bunch with a lot of experience in rain-plagued shows, so they soldiered on in the wet weather.
They are an upbeat group of car guys and car girls, so a little or a lot of rain makes little difference to them. In fact, they joked about moving their show to drought-stricken regions so that they could cash in on their remarkable rainmaker abilities.
The important thing for all of them is the brother (and sister) hood of the car guy. They have a common bond of a mutual fondness for the legacy of Henry Ford's modest venture and they like to celebrate their hobby with like-minded car buddies.
It is a basic premise for every car club in the world. The only difference between other car shows and their car show is that the annual Ford Central car shows are typically much wetter than other annual car shows.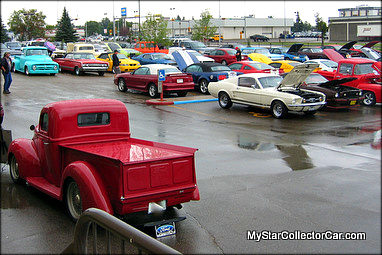 Their recent show may have had some rain problems, but that did not prevent the Ford Central club from showing other car guys how to enjoy themselves at a show.
These people may not get the good weather, but they support club events as well as anybody because they are definitely not fair-weather car guys. They will drive their beloved Fords in weather where other car guys fear to tread.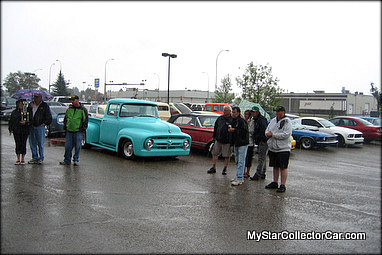 They love their cars and trucks, but rain will never dampen their enthusiasm because this club has seen a lot of precipitation over the years.
We salute a club that will never let anything rain on their parade.
Jim Sutherland
Follow us on Facebook at-http://www.facebook.com/MyStarCollectorCar
Follow us on Twitter at- https://twitter.com/#!/MyStarCollecto1