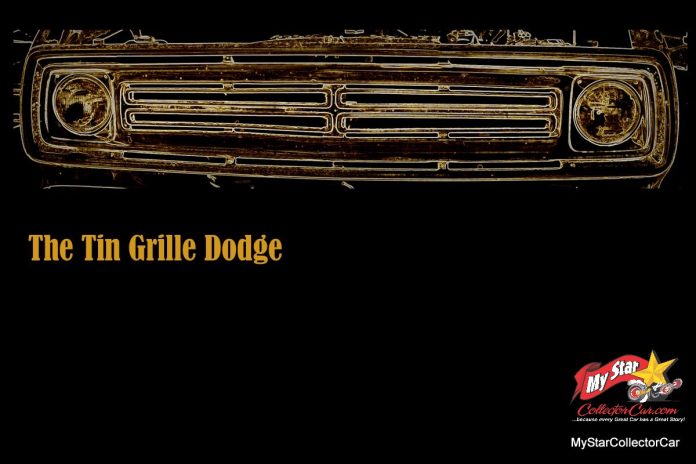 1972 was a big year for Dodge trucks because they underwent a major facelift when the famous Sweptline truck series drove into the sunset after the 1971 model year.
The '72 Dodge pickups were a bold new design that represented the dawn of the 1970s for Mopar trucks-albeit a few years after the party started for most domestic vehicles.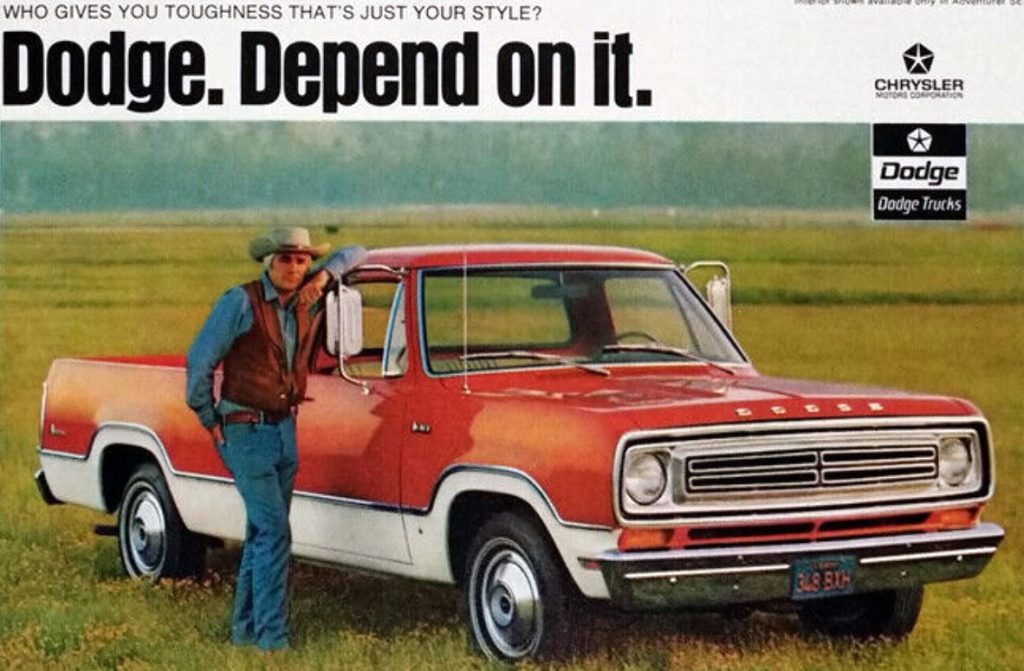 Consequently, Dodge replaced the Sweptline's outdated front leaf spring suspension with a coil spring configuration that softened the ride and meant passengers in 1972 Dodge trucks would not be bounced around like ping pong balls on bumpy roads.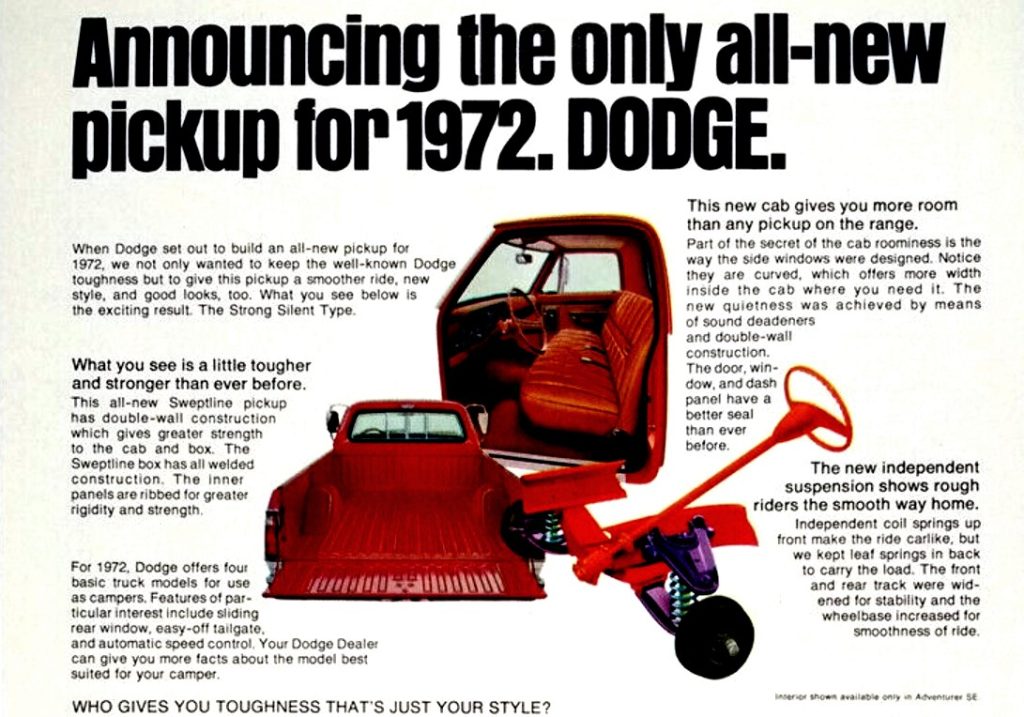 As mentioned, the '72 Dodge pickups were also roomier and actually fit three people in their cabs in relative comfort -if they were not members of the offensive line for a pro football team and the truck had a bench seat with an automatic transmission.
The new-for-'72 Dodge trucks had a sleeker design that better reflected the then-contemporary style of Me Decade domestic vehicles and launched the new look Mopar pickups into the future. The Tin Grille Dodge Truck era lasted for eight years in the eyes of their many fans and ended with the 1979 model year because 1980 Dodge trucks sported a two-tone front grille with black inserts instead of an overall metal look.

One loyal fan by the name of Paul Loranger decided to create a nickname for the 1972-79 Dodge pickups and came up with "Tin Grille Dodge Trucks" after months of consideration. Paul compared his final name choice to "pulling it out of a hat", in his words, but we at MyStarCollectorCar applaud his choice because it defines this era of Mopar pickups in a big way.
Paul even researched the copyright history of the name as it applied to 1972-79 Dodge trucks before he found he was not stepping on any toes with his Tin Grille Dodge Truck moniker and incorporated its use on a Facebook page for like-minded vintage Mopar pickup guys. For the record, Paul owns two Tin Grille Dodge trucks, including a family heirloom 1978 Dodge Power Wagon purchased new by his father and used on the family farm, as well as a 1975 Dodge pickup with an amazing back story and used by Paul as a daily driver. Look for more on these pickups in a future MyStarCollectorCar article next year.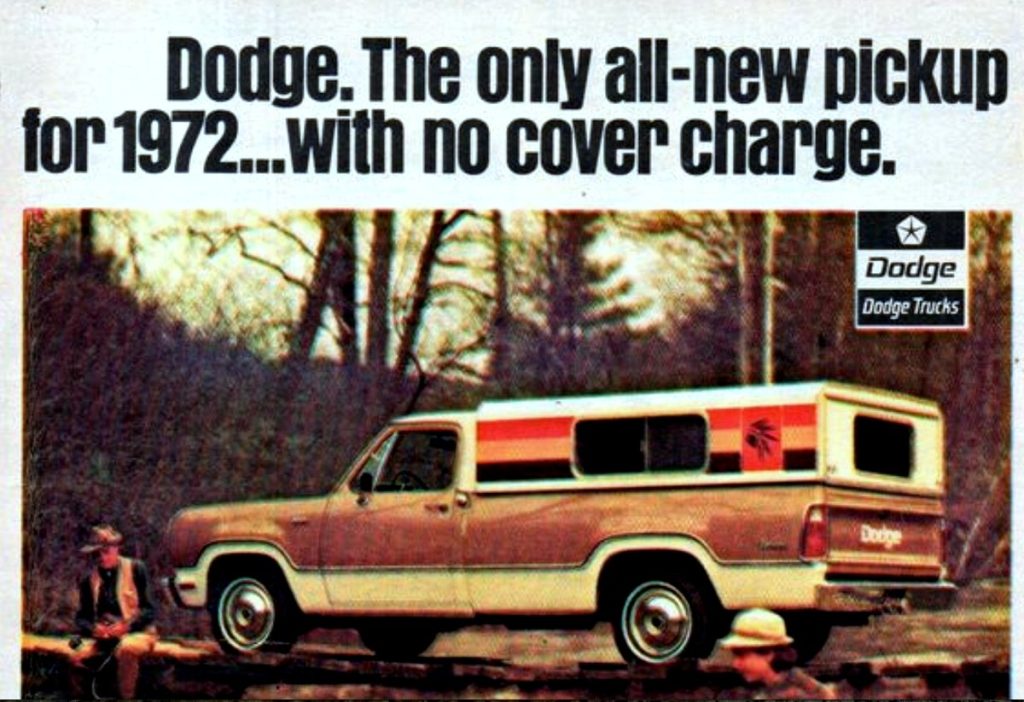 Many older MyStarCollectorCar readers are aware of the Tin Grille Dodge Truck era because they were heavily used as fleet vehicles during the 1970s and became an important part of the working man's world in North America. So much so that many car guys from that time period still refer to every vehicle built by Mother Mopar as a "Dodge"-even if the cars flew under Chrysler's other banners like Plymouth.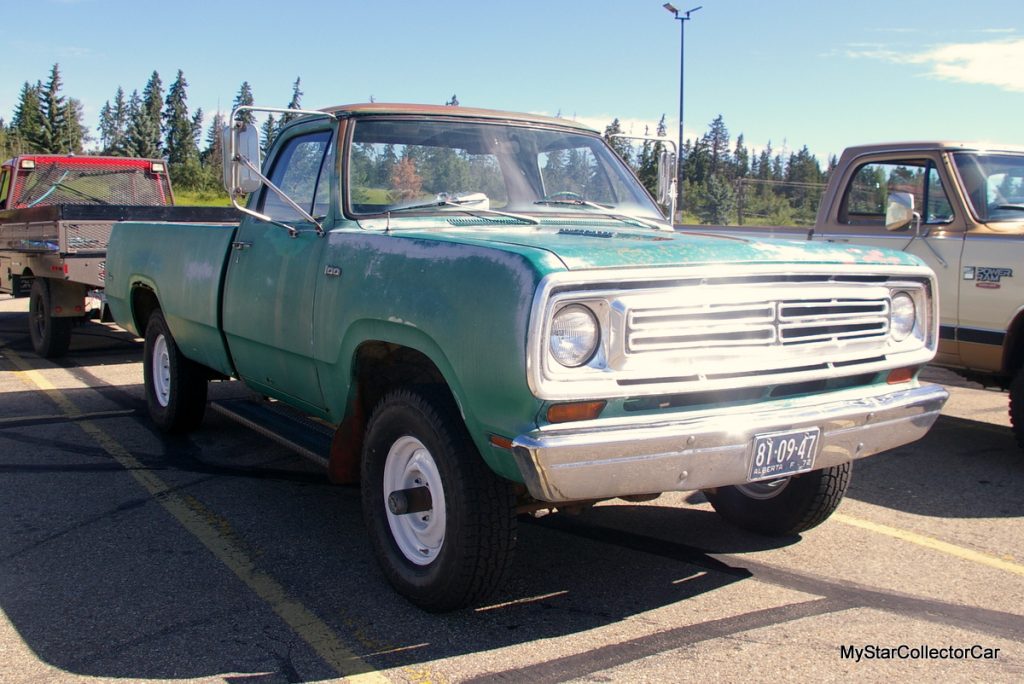 The overall influence of the Tin Grille Dodge is strong enough to have created this Mopar brand confusion and has gained momentum over the years due to the efforts of people like Paul Loranger to celebrate the history of the famous pickup with his Facebook page and the truck that influenced him when Paul was a little car kid.
BY: Jim Sutherland
Jim Sutherland is a veteran automotive writer whose work has been published by many major print and online publications. The list includes Calgary Herald, The Truth About Cars, Red Deer Advocate, RPM Magazine, Edmonton Journal, Montreal Gazette, Windsor Star, Vancouver Province, and Post Media Wheels Section.