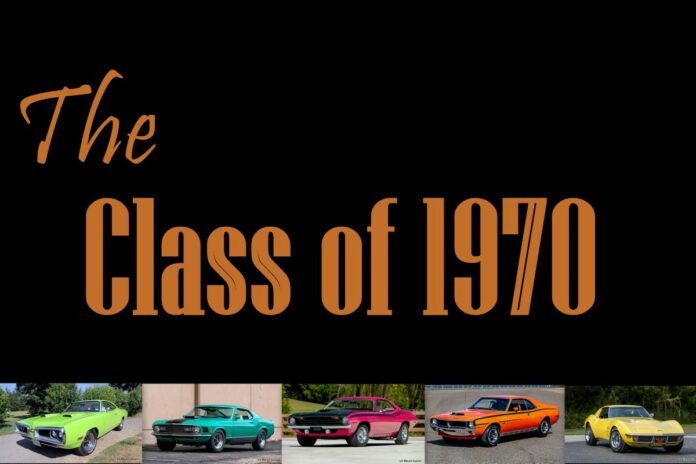 1970 was a peak year for muscle cars because peak power and peak paint merged in the last, best year for all things over the top in the automotive world.
You could order the biggest, baddest, and brightest cars ever produced in Detroit in 1970—we were only a few years away from strangling engines with smog laws–so 1970 was a spectacular exit year for a spectacular era.
The first example comes from American Motors.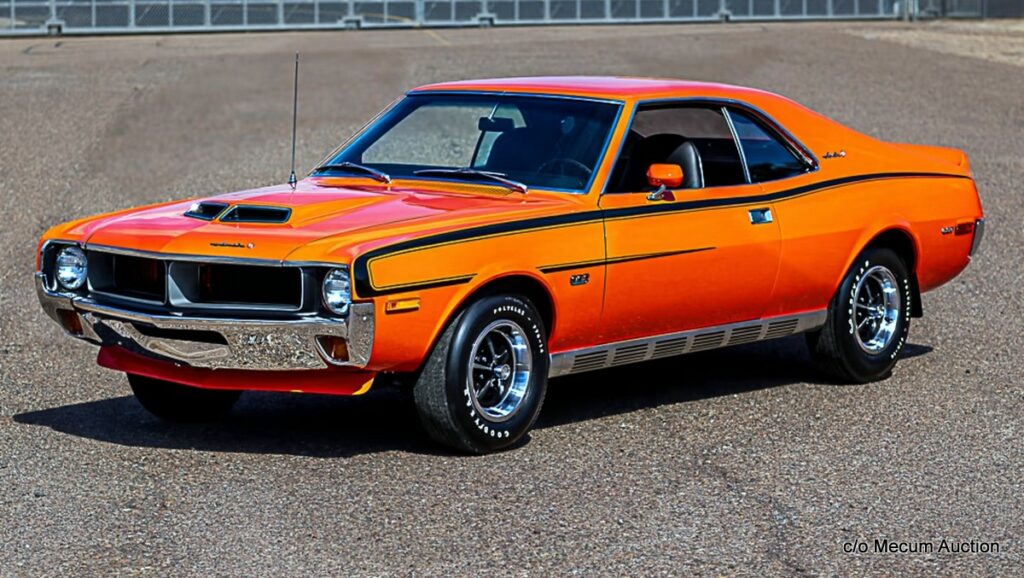 The 1970 AMX was in its third year in 1970 and they didn't hold back in '70 because the 390-powered AMX could do 0-60 in 6.5 seconds–plus it had a Big Bad Orange paint option. This AMX was so bright you could spot it from space—it was the perfect color for 1970.
The second example of the over-the-top 1970 spirit was found on the 1970 Ford Boss 429.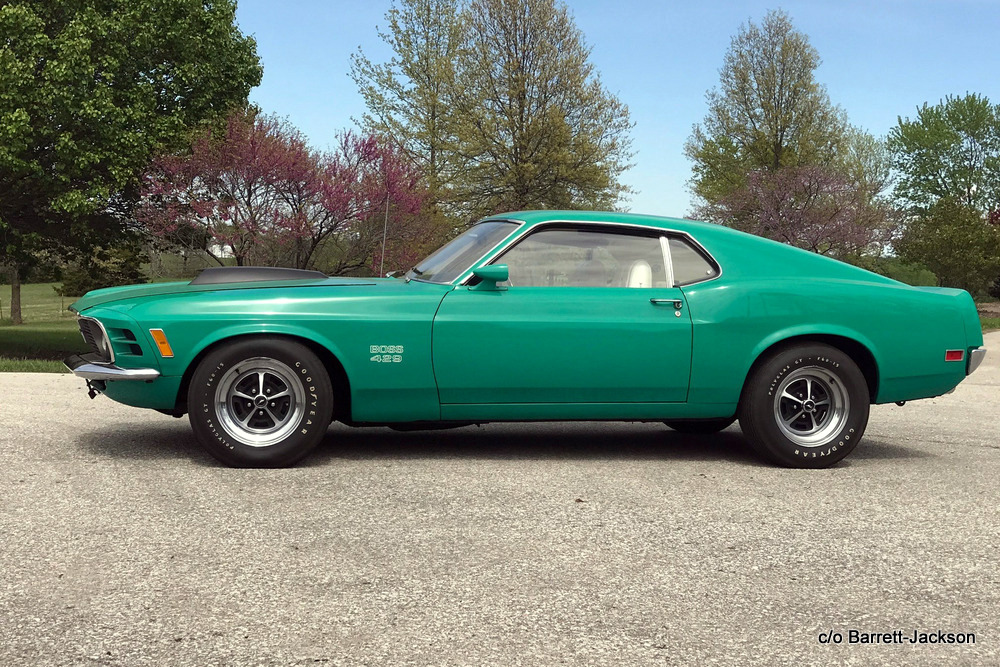 This version of the legendary pony car had a massive 429 cubic inch Super Cobra Jet option that powered this beast from 0-60 in 5.8 seconds plus it cracked the 14-second ¼ mile barrier with a 13.99 run. You could order a '70 Mustang Mach 1 in Grabber Green—a color designed to grab law enforcement attention when you cracked that 14-second barrier on a city street.
The Corvette was another legendary name with a look-at-me paint option in 1970.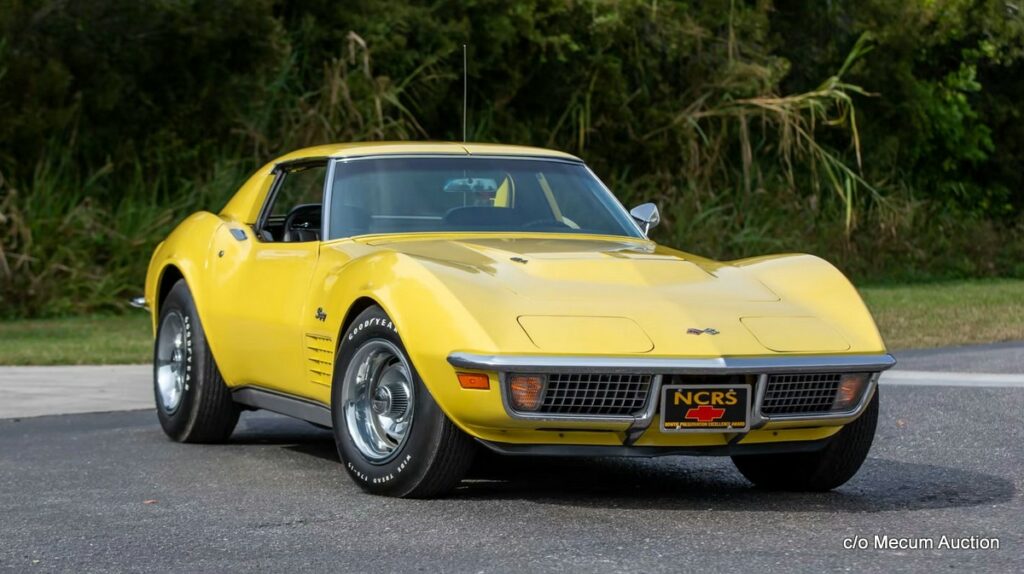 Chevy put an LS-7 454 cubic inch option on the table for the Vette, but only one was produced—this was a monster 465-horsepower beast that could push the Vette to a 13.8 second quarter mile. You could also order a 1970 Corvette with Daytona Yellow paint—that's a color that made a base LT look as fast as an LS-7 Vette—at a fraction of the cost.
Chrysler was the undisputed champion of neon colors in 1970—the Moulin Rouge Cuda took the prize for spectacular 1970 vibes.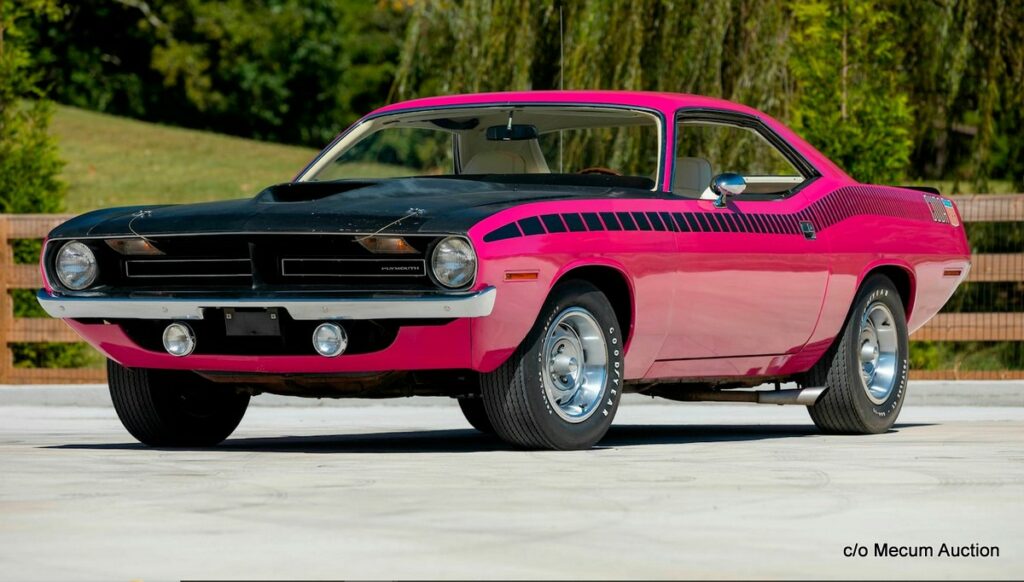 This wasn't the most popular color for a '70 Cuda because they only built 255 of them with that option in 1970. Nobody knew then how an unpopular paint option could turn into gold later on because these pink E-bodies turned into high-demand/high price commodities in the 21st century. Moulin Rouge pushed the color limit in 1970—now it's pushing the price limit in 2023.
The fifth and final cool 1970 paint code is another Mopar.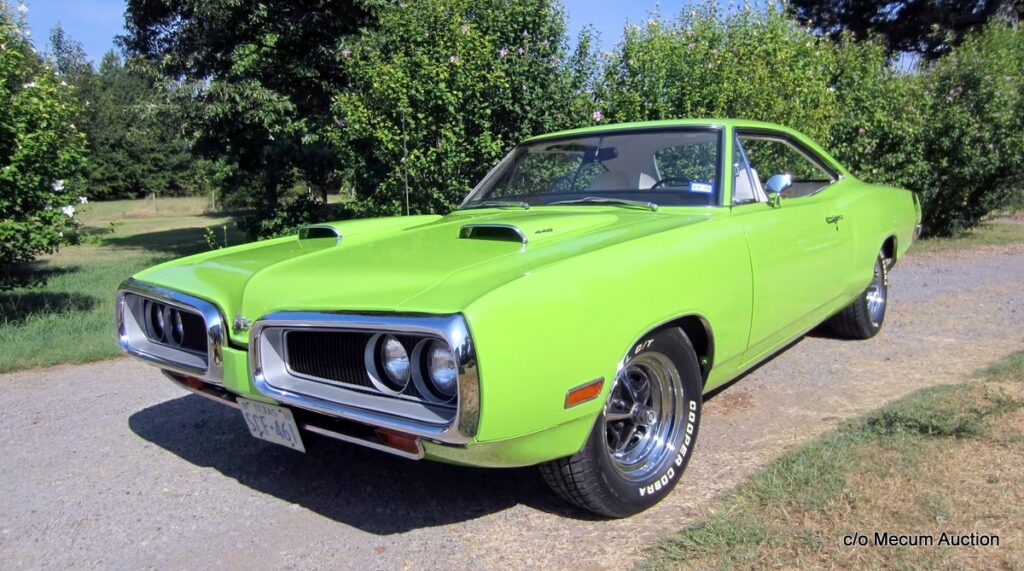 The 1970 Dodge Super Bee was available in some spectacular colors, but one of the most visual was Sublime Green. This spectacular color told the world you were driving a car that had the muscle to back up its day-glo paint job—especially with a 426 hemi under the hood. The Super Bee/Sublime Green was the perfect combination in 1970.
By: Jerry Sutherland
Jerry Sutherland is a veteran automotive writer with a primary focus on the collector car hobby. His work has been published in many outlets and publications, including the National Post, Calgary Herald, Edmonton Journal, Ottawa Citizen, Montreal Gazette, Saskatoon StarPhoenix, Regina Leader-Post, Vancouver Sun and The Truth About Cars. He is also a regular contributor to Auto Roundup Publications.
Please re-post this if you like this article.