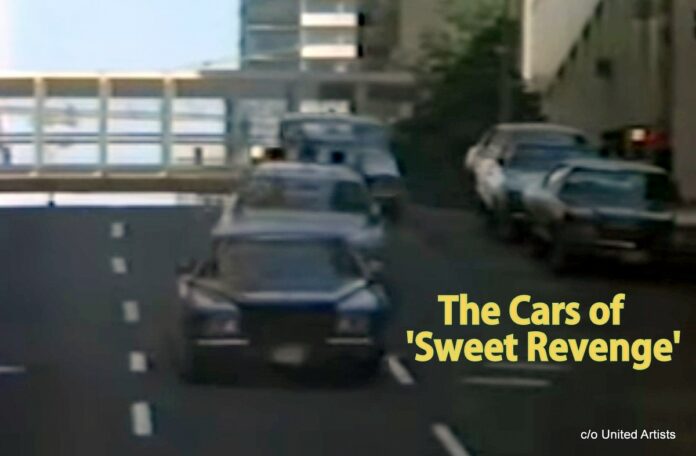 Most people think of movies like 'Vanishing Point', 'Grand Theft Auto' or 'Smokey and the Bandit' as the top car chase movies of the 1970s, but there were other 70s films with a piece of automotive action.
The first car is a 1964 Chevy Impala two-door hardtop.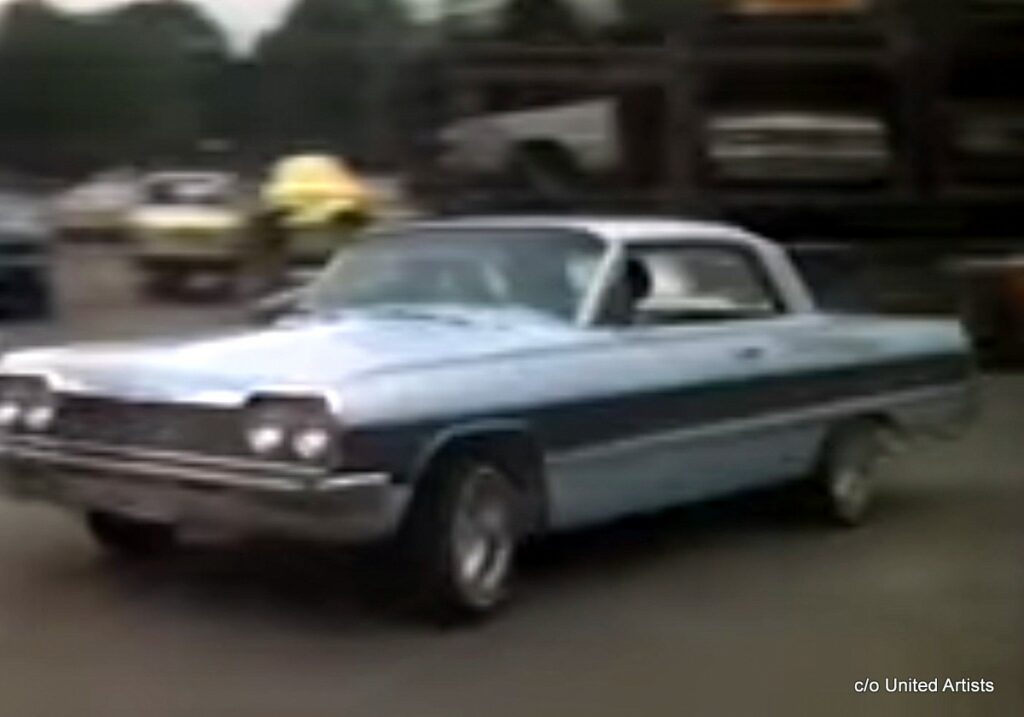 These cars are the default choice of So-Cal lowriders and this one has traces of the LA/low rider lineage. It looks like a cousin of Cheech and Chong's La Bamba '64 Impala—and so do its passengers. This Chevy played a bit part throughout the show, because it's connected to a major character in 'Sweet Revenge'.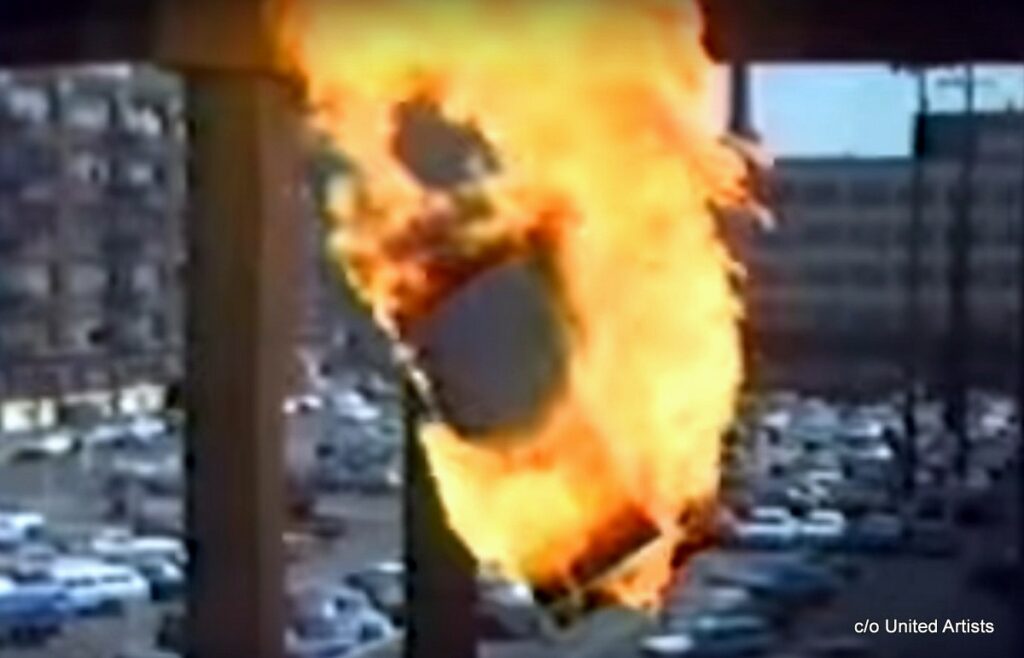 The owner tries to help out the main female character during a high-speed police chase by running interference, but it all ends tragically when he loses control, the car plunges off a bridge, and the Impala goes away in a blaze of glory.
The female car thief is well-connected, so she has a crooked auto wrecker onboard for VIN plates to cover up her stolen cars.
The salvage yard is loaded with unique cars you'd never see in today's recycling world.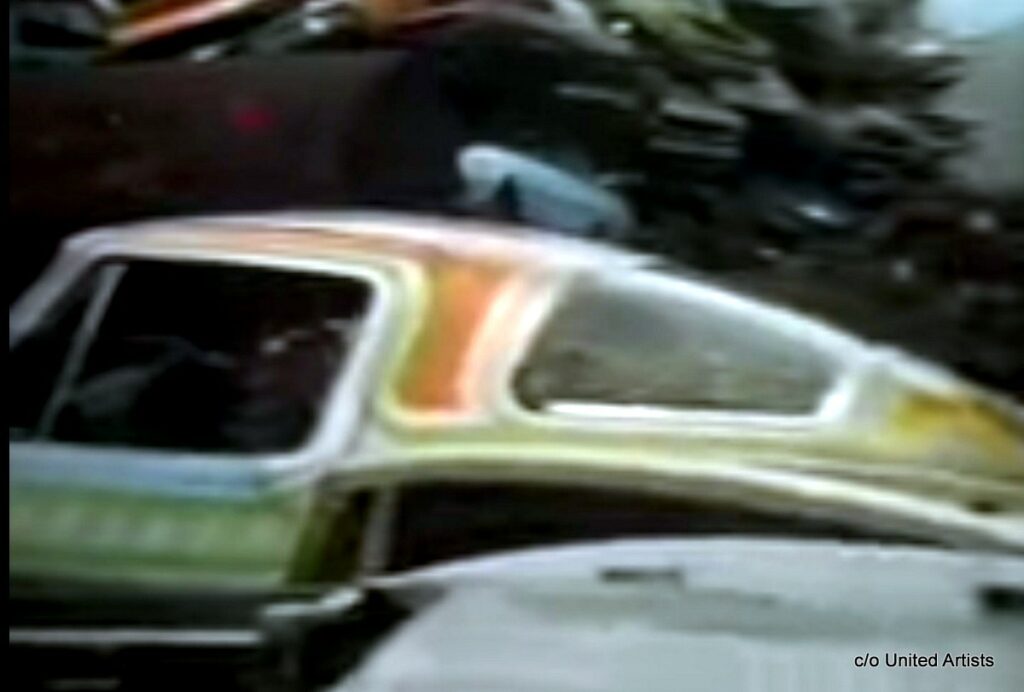 For example, there's a '66 Vette done up in classic 70s metalflake/scallop paint sitting unmolested in the yard. This car would set off a bidding war in 2023, but back in '76 you might see one in a yard because it was a a unique, but thrashed 7-year-old used car—probably missing a motor. There's also a vintage Porsche in the yard —you wouldn't see that today either.
The police chase also stars a very familiar car—a 1973 Plymouth Fury police car.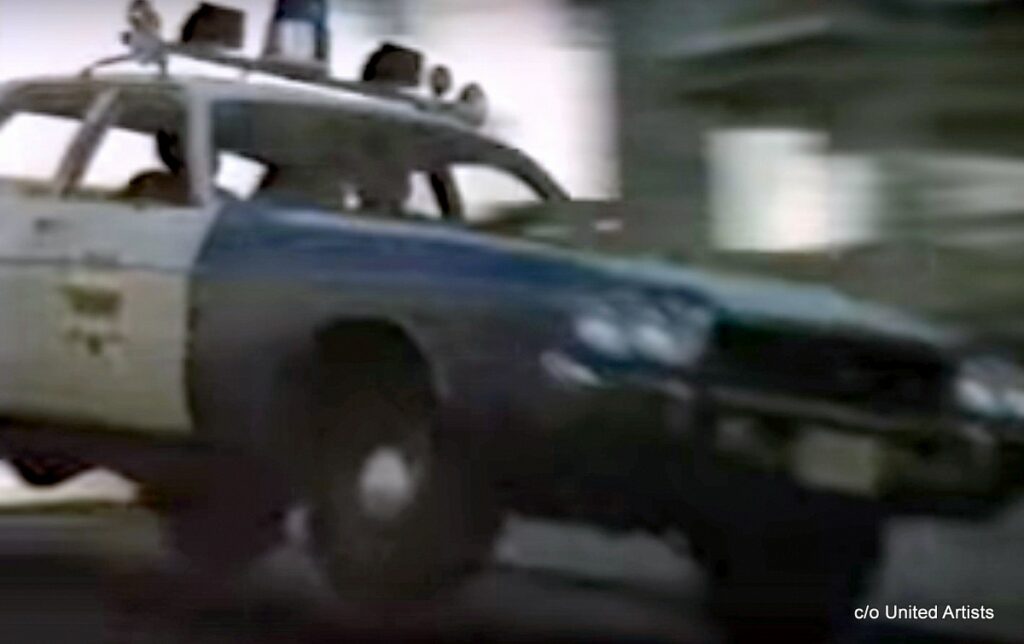 The big Fury was the car of choice for many police departments because it was big, heavy and ran like a scalded dog with a big block under the hood. There's a brief chase scene so you can see how a big 70s C-body Mopar handles high-speed turns in 'Sweet Revenge'. You won't confuse it with a new Vette.
The third participant in the car chase was a 1971 Cadillac Fleetwood Eldorado.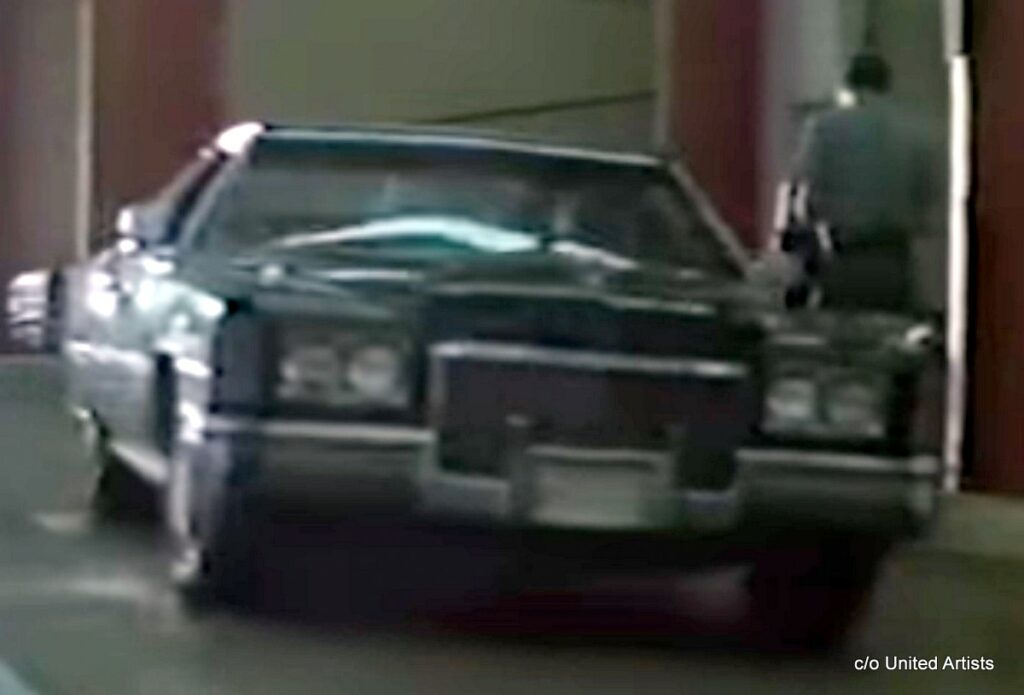 The female car thief didn't check whether her brake lights worked, so that's why she caught the attention of the police in the '73 Fury. You can only imagine what kind of fictional crime rate the police dealt with to see a faulty brake light as a motivation for a high-speed chase, but that's how it played out. As for the Eldo's handling—it made the Plymouth look like a Ferrari.
The final car was a 1972 Ferrari Dino 246 GTS Series III.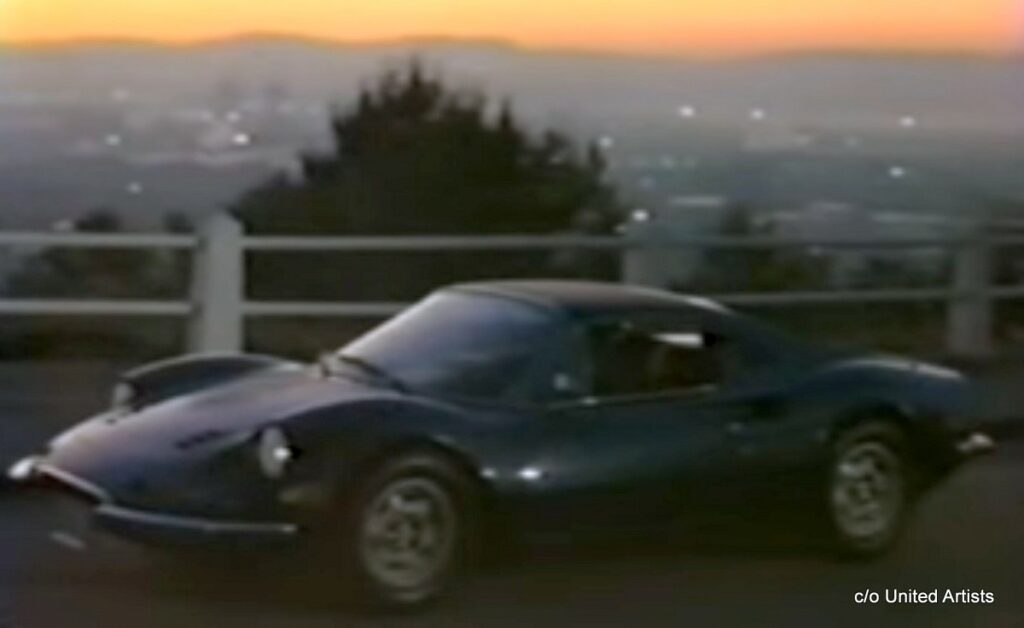 The Ferrari was a major piece of the plot because the female car thief was plowing all her money into buying it—an admirable goal because at least it wasn't for drugs.
Here's where you know this is a typical 70s show, because once she gets the Ferrari she takes it for a run, then she sets it on fire.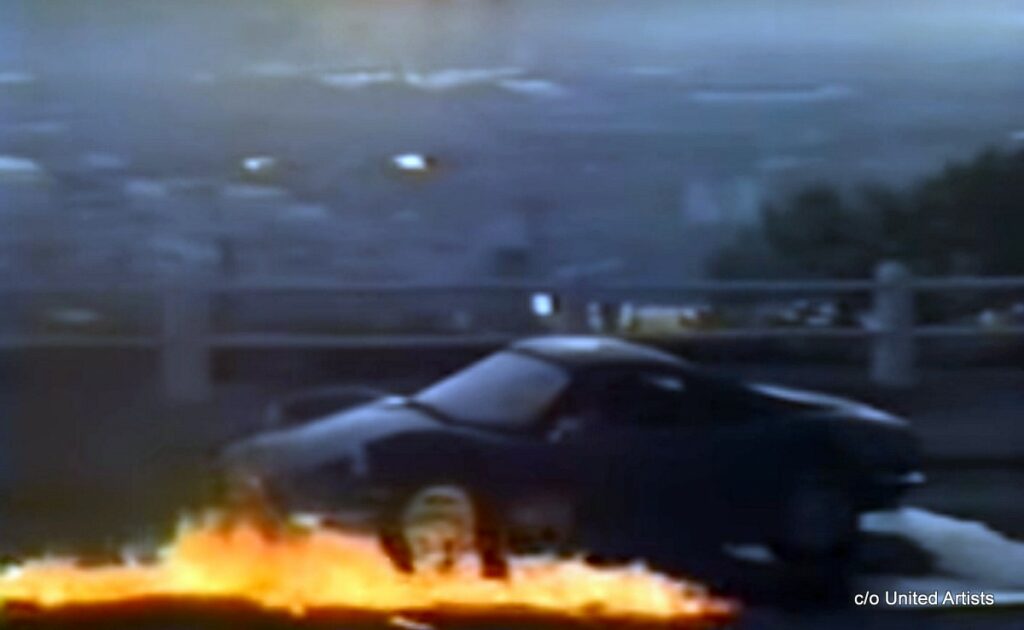 By: Jerry Sutherland
Jerry Sutherland is a veteran automotive writer with a primary focus on the collector car hobby. His work has been published in many outlets and publications, including the National Post, Calgary Herald, Edmonton Journal, Ottawa Citizen, Montreal Gazette, Saskatoon StarPhoenix, Regina Leader-Post, Vancouver Sun and The Truth About Cars. He is also a regular contributor to Auto Roundup Publications.
Please re-post this if you like this article.