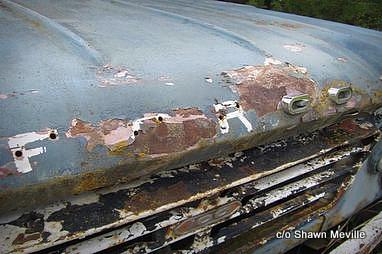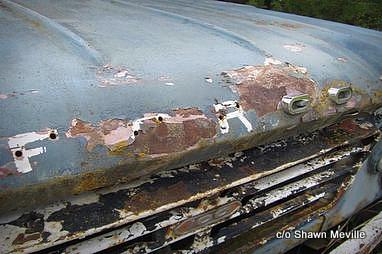 STARS IN REHAB PART ONE:'62 FARGO-A 3RD GENERATION PROJECT TO HONOR A GRANDFATHER
There are many reasons to take on a project but one of the best is a strong family connection.
This 1962 Fargo is a textbook example of the "why" and "how" part of an old ride but it's also a great example of how important a father-son relationship is in a project.
Every story begins with an owner history.
Shawn Meville is the resident historian and lead hand on the Fargo project and he outlined the history behind the truck, "Tom Tomlinson was my father-out-law, mentor, hero and friend. He loved old cars and trucks. He was constantly trading, buying, selling and fixing old cars, logging equipment, farm equipment, boats…you name it. I think it was all in an effort to relive the favorite parts of his childhood and to satisfy his passion for anything mechanical. He would lose interest and sell or leave them in pieces and forget about them or work on them until they were completed. It was his thing".
The family link is clear, "Tom was also my son's grandfather. Tom loved Dylan very much. Grandpa was one of the many positive influences in Dylan's life. In Tom's collection of projects there was a 1962 Dodge Fargo Sweptline, that as a 14 year old, Dylan fell in love with. It had been sitting in Tom's back yard for the better part of a decade when after about two years of asking his grandfather, Tom said he could have it".
Projects often come with a fleet as part of the package and this Fargo was no exception, "It was not only the one truck, but a second 1963 Dodge D100 Utiline as well. And the first catch was, if Dylan wanted the one, he had to take both".
They weren't easily accessible,"So, with the help of Tom's John Deere MC (bulldozer) to drag them out and push them on a borrowed car trailer, Dylan had, in the space of an afternoon, a couple of trucks of his own".
The truck's history was clearly documented, "The Sweptline truck originally belonged to a grandfather of one of Tom's daughter-in-laws. Somehow it ended up in the possession of one of the grandkids (not sure which one, that part of the family had 14 kids). The original engine was probably a slant 6 (170 cu.in?) with a three on the tree transmission. The miles on the odometer say 19,000, whether that is 119 000 or just 19 000 I have no notion".
The deal was done, "Tom paid $500 for the truck and was so captivated by it, he did some research and found out his own brother-in-law in Grand Forks had an Utiline sitting in his backyard rusting quietly. With car trailer in tow, Tom made the 350 mile drive and picked up the Utiline for a smile and a visit. Missing an engine, it had a new front end and some parts that the Sweptline could use".
Jerry Sutherland
For Part Two of this Star in Rehab story please follow this link.