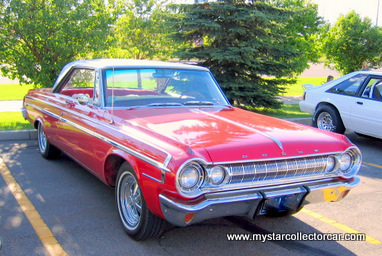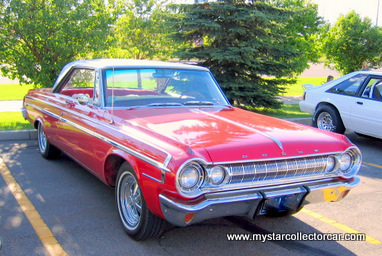 Gordon Fitch was a farmer looking for a new set of wheels in 1964.
The sporty red and white Dodge Polara 2-door hardtop at his local dealership was the right choice for him in 1964 and it still is a good choice today.
Gordon's car was a kid-hauler and a vacation mobile during its early years.
Eventually it was replaced as a daily part of Gordon and his family's life by newer vehicles. It went into a 30 year retirement from active service until Gordon decided to bring it back as a part timer on the road for shows and fun driving.
You build up a lot of fond memories of a car that was around for a big part of your life like Gordon's Polara. The first thing that Gordon did was to fire up the Dodge with a little gas down the carb and a new battery. The engine was fine, but the transmission needed some work because it was stuck in drive.
Gordon did a little minor rust repair on the car, but he still has the dent in the rear bumper from an incident where his wife hit the ditch backwards in an early incident with the Dodge.
These days the Dodge enjoys a life of semi-retirement with its now retired farmer/owner as the two of them enjoy a leisurely life of summer car shows
...and a thousand fond memories for Gordon behind the wheel of his faithful old companion.
Jim Sutherland @mystarcollectorcar.com
COMMENTS
DENNIS:"Nice job, they're only "original" once."
BERNARD:""That's a very impressive rig.  There is car something like that in a state of mummification out at the Swainson farm.  Gotta love the enduring Dodge image."