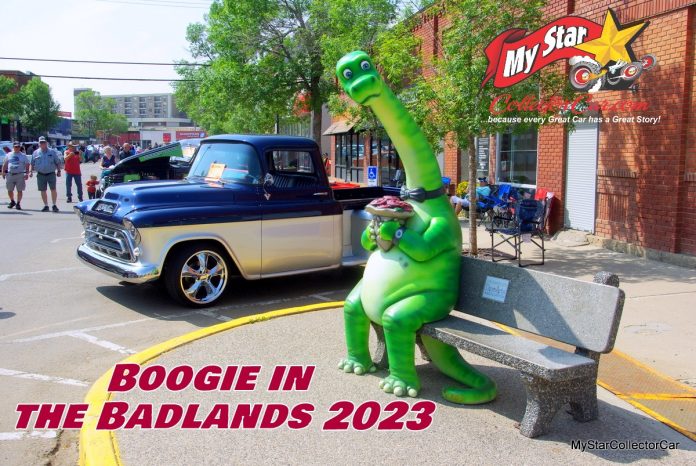 Drumheller, Alberta Canada is set in the badlands—an area where dinosaurs once ruled the earth.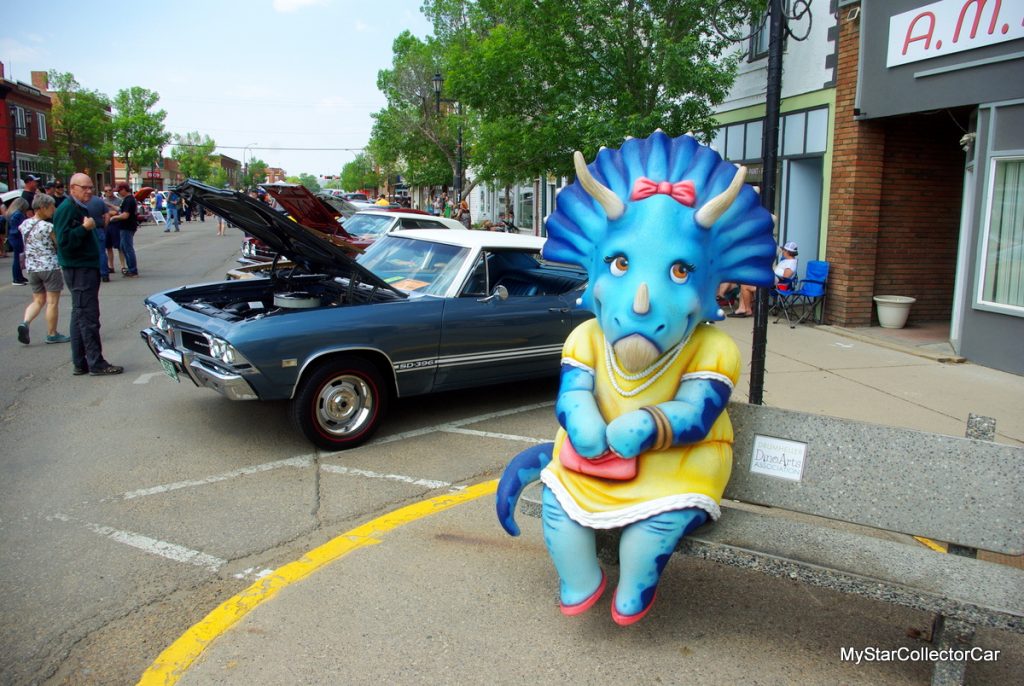 Boogie in the Badlands is an annual tradition in Drumheller, and this year's show was another great event. I didn't even get into the show before I saw a 1930 Plymouth.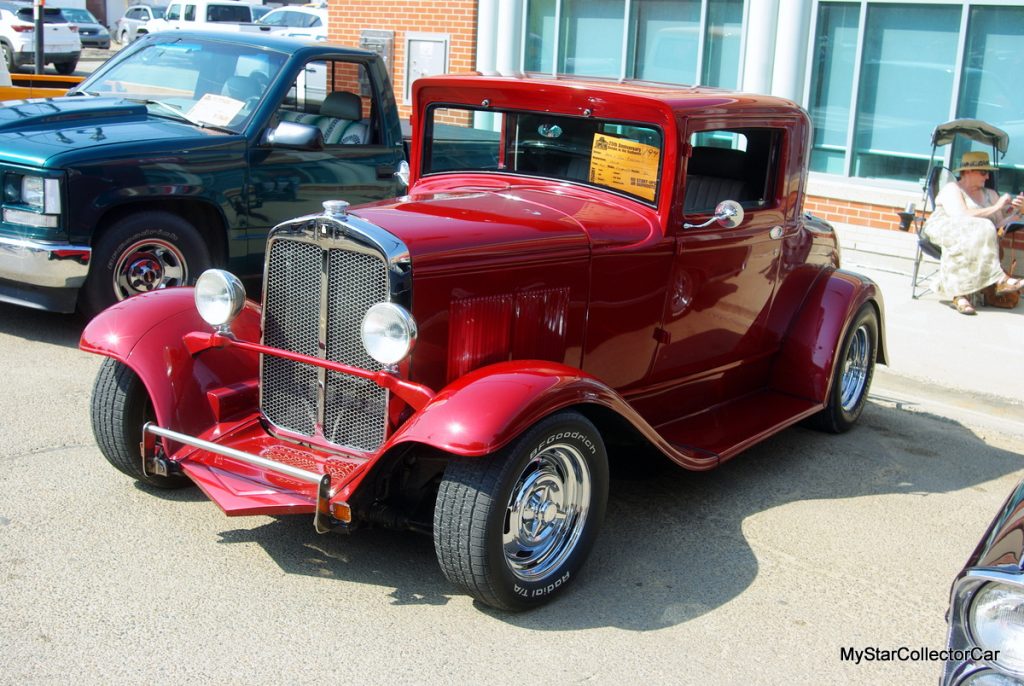 The odds of seeing a 1930 Plymouth street rod are slim in 2023—this one was a family legacy car and it was all-Mopar. The owner emphasized that fact because it was a badge of honor to him.
There was an animated dinosaur caged in the back of a truck, but I didn't get the story.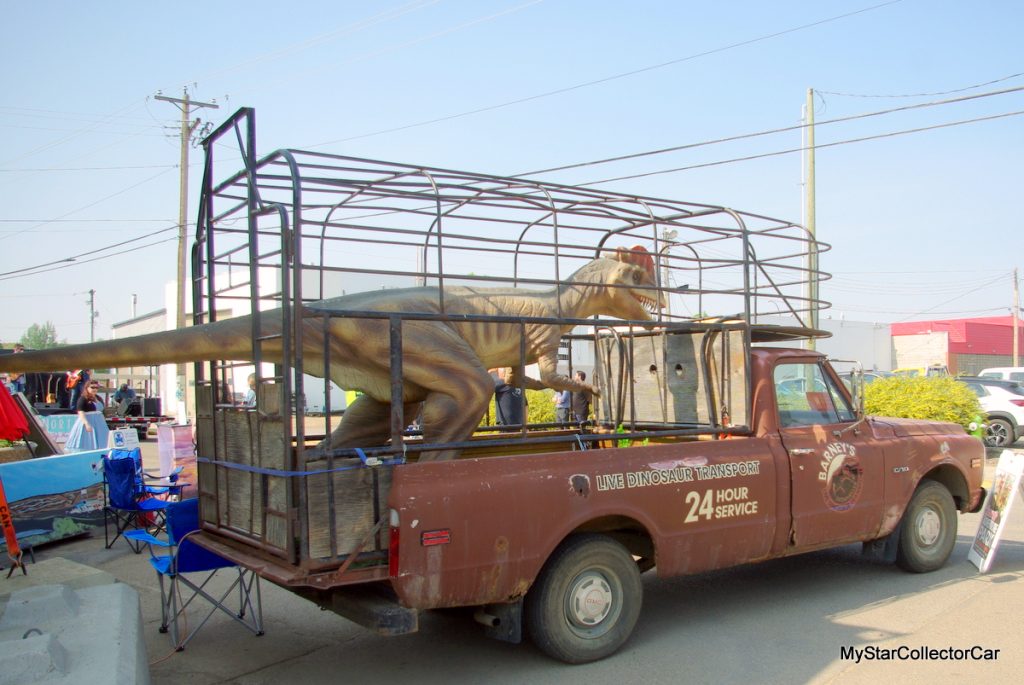 The cage didn't look strong enough.
I found a 1966 Acadian two-door post with another solid family connection.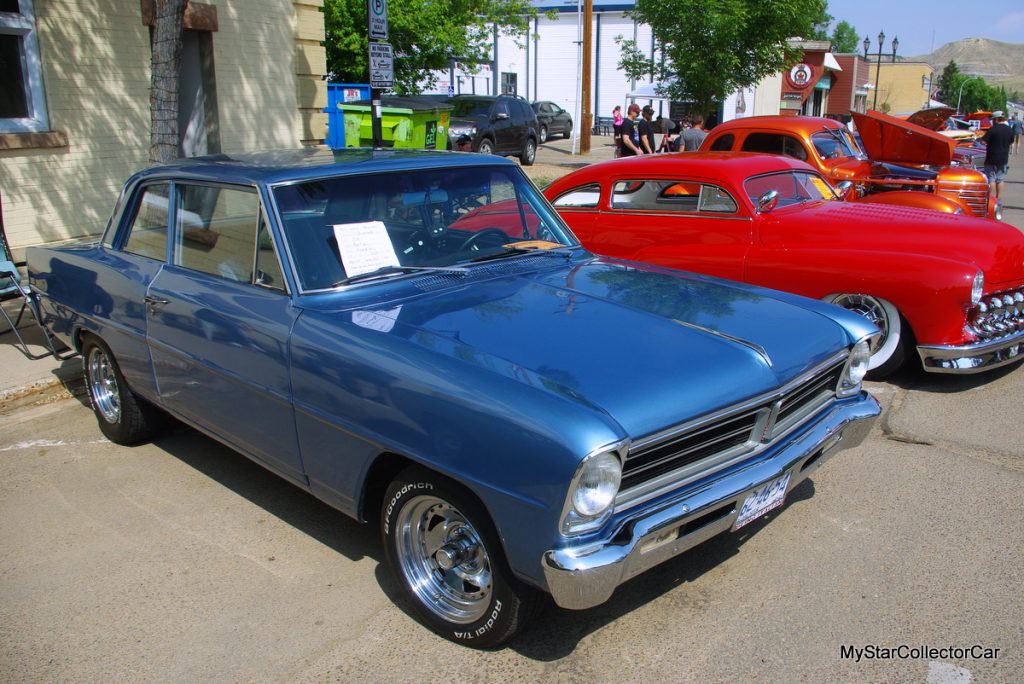 Look for that MyStar owner's story in the next few months—it's a good one about a lost and found car.
The next car was a 1969 Barracuda with a massive 440 under the hood.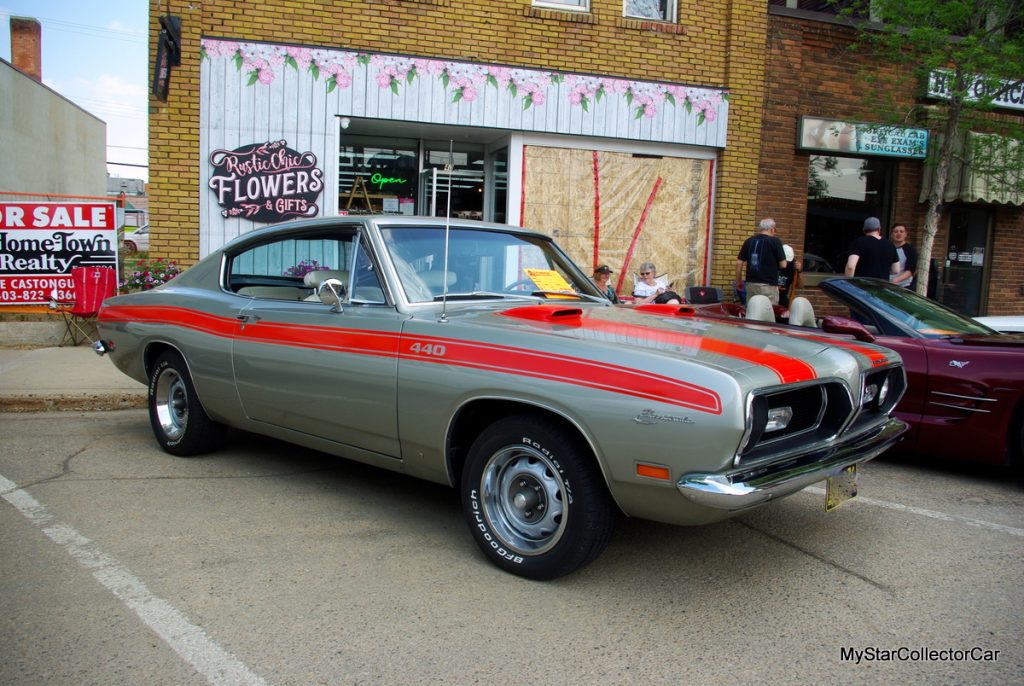 This car was fast, well done and a welcome addition to the MyStar owner's story library because it tied into his past.
I saw a very rare 1970 300 Hurst Chrysler at Boogie in the Badlands 2023.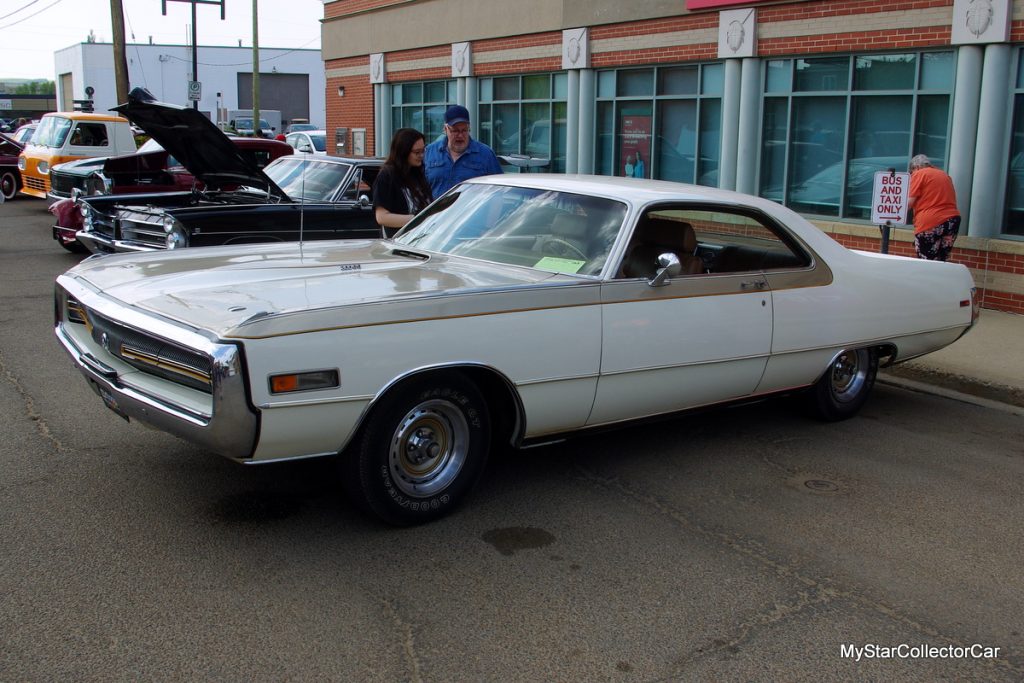 I couldn't find the owner, but if it works out it will be a future MyStar story because those big, bad Chryslers are ultra rare.
Jim found a 1958 Pontiac Pathfinder Delivery Sedan at the show with a fantastic story behind it.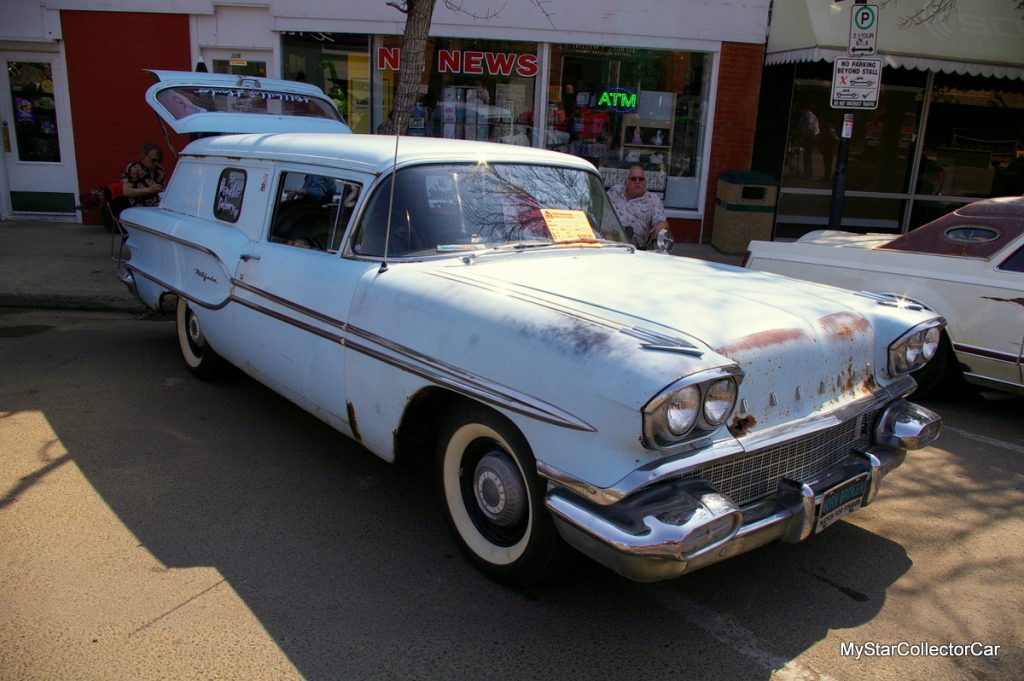 It was rescued from a long hibernation, and it has a mere 2300 miles on it. The new owner went through a very complicated process to put this classic back on the road. It's another MyStar feature due to hit the front page in 2023.
Jim also grabbed a story about a '61 Ford unibody pickup with a deep family history on the farm.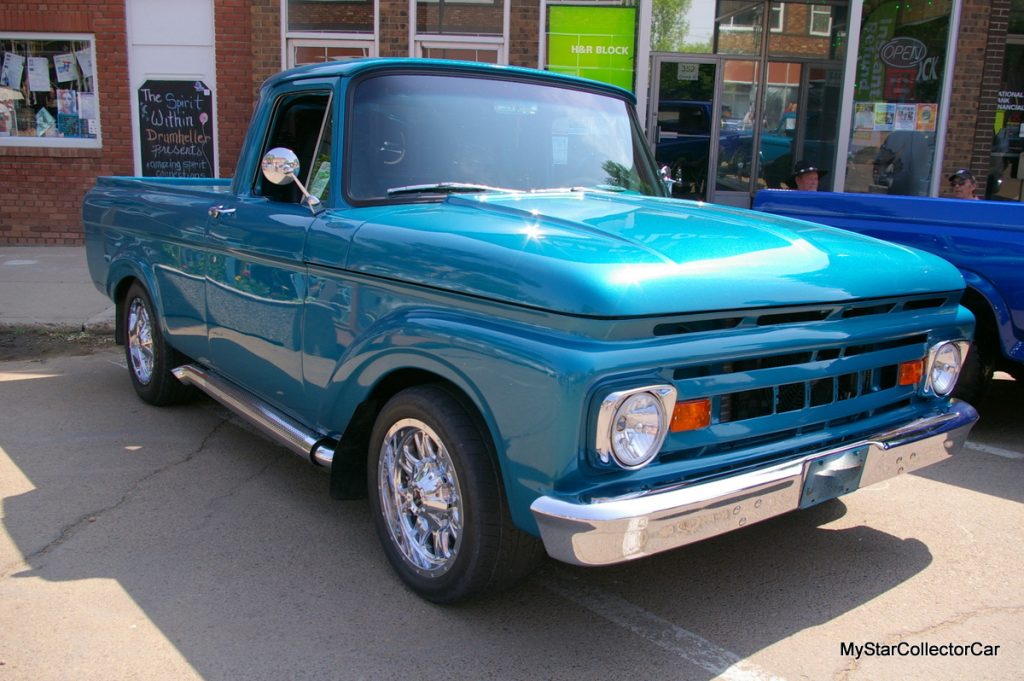 There's a very personal back story to this truck—look for it soon on MyStar.
Jim discovered a 1929 Chevy with a very unlikely engine under the hood.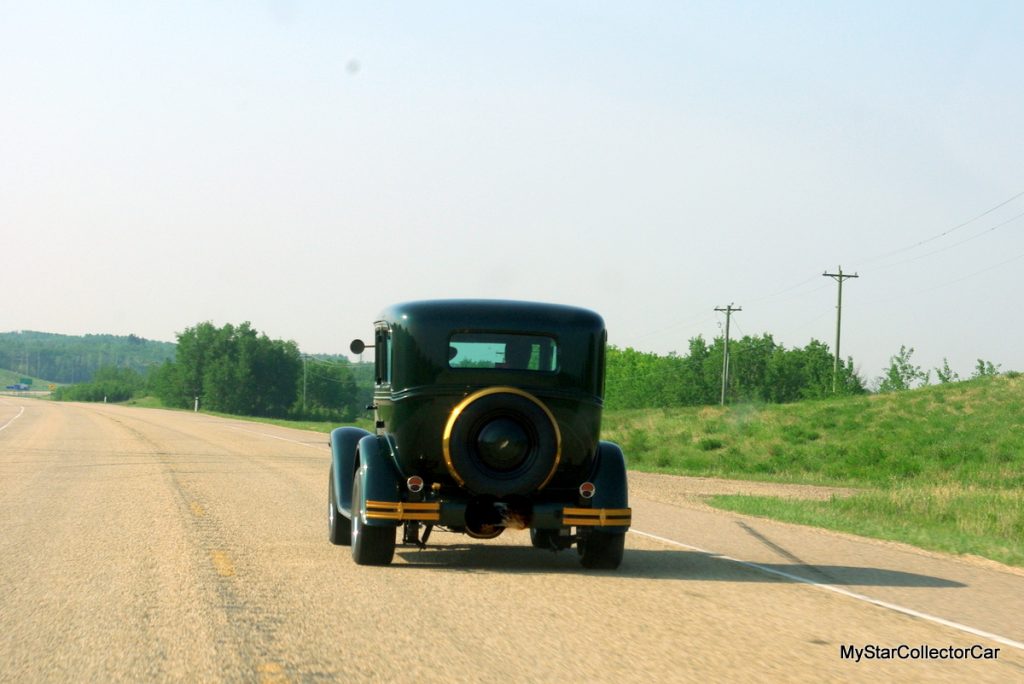 Here's a hint—it's not a Chevy. Jim was happy to find the owner after he passed the old Chev on the way to the show.
There was a 1973 Dart Dart Sport at Drumheller with another great back story.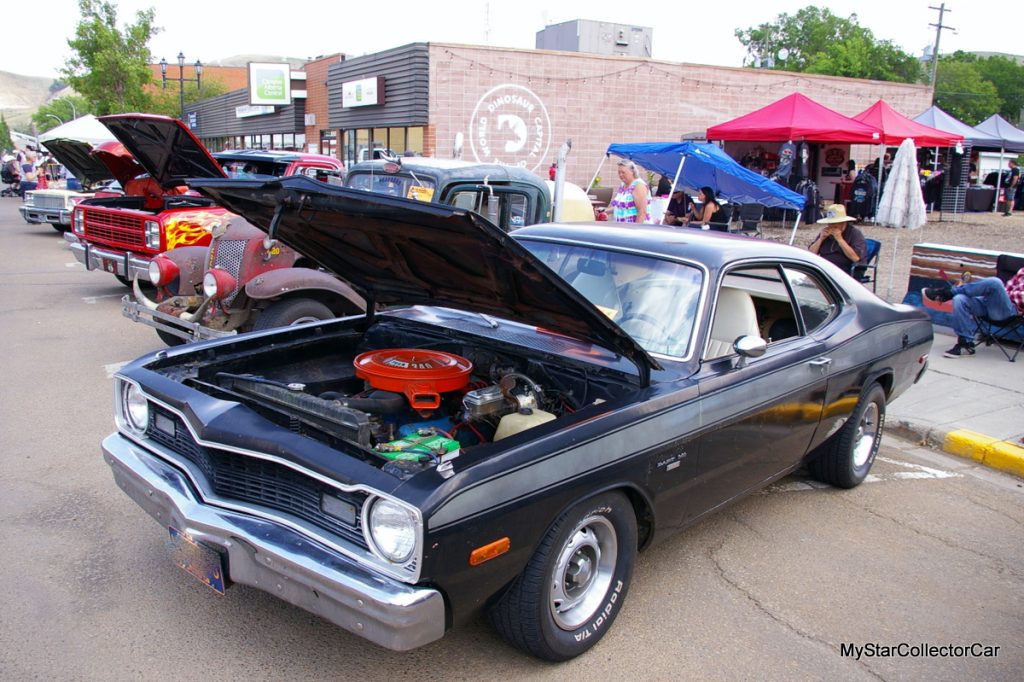 His buddy owned it back in high school and it sat for a long time before he bought it from the previous owner. He pestered the guy every year until he finally bought it—that's a perfect MyStar owner's story car guy ending.
Jim tracked down a '67 Camaro with a very unique option package and a dedicated owner.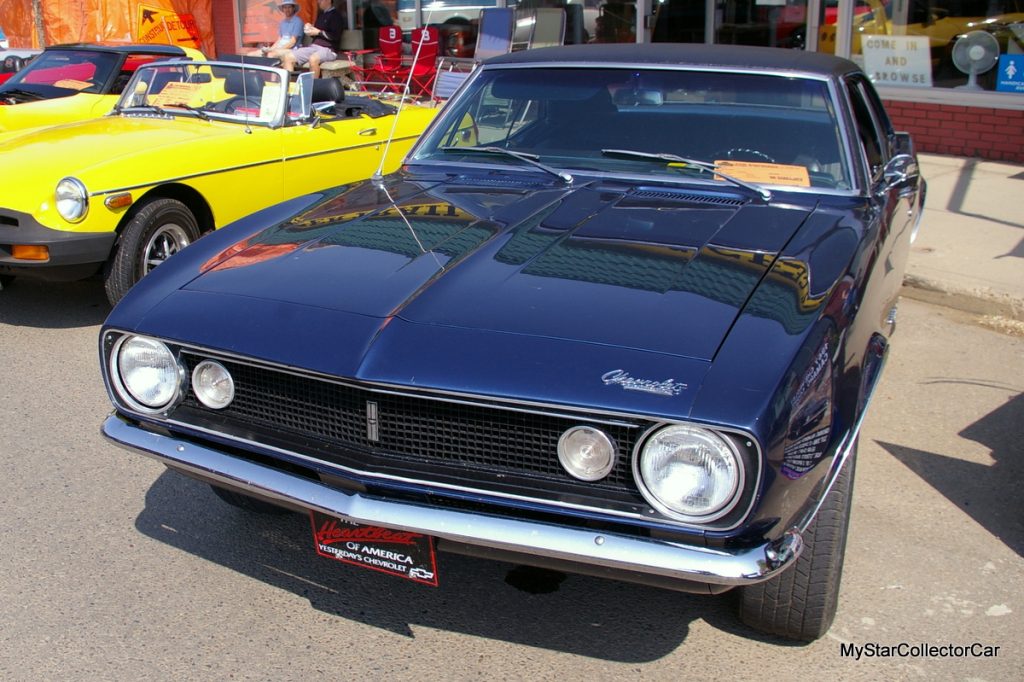 She is very proud of what the Camaro had right from the factory—I could tell you but you're going to see it as a future MyStar feature.
I like the vibe in Drumheller—it embraces its history in so many ways and it does it with style.
By: Jerry Sutherland
Jerry Sutherland is a veteran automotive writer with a primary focus on the collector car hobby. His work has been published in many outlets and publications, including the National Post, Calgary Herald, Edmonton Journal, Ottawa Citizen, Montreal Gazette, Saskatoon StarPhoenix, Regina Leader-Post, Vancouver Sun and The Truth About Cars. He is also a regular contributor to Auto Roundup Publications.
Please re-post this if you like this article.