Winter is pretty much a long and pointless season once we get by Christmas.
This winter in our area seemed as long as a symposium on folk art in Norway so we are very happy to see the car show season back in full force.
Our local Thursday night gathering of the car clan began a little early this year because of popular demand and the fact that we have an incredibly strong car culture here in Red Deer, AB.
The attendees ranged from old school muscle to new school tuners and it was obvious that we have a new generation that have high octane DNA.
We were surprised at the number of under-30 attendees and the high number of car girls at the Thursday night warm-up to the official season. Both are clear indicators that the car culture has jumped generations and gender in a big way.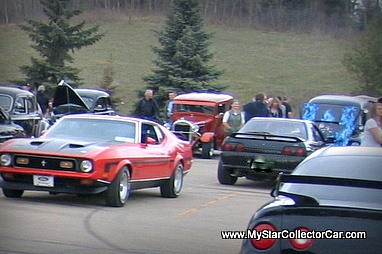 There are always old vehicles that are new visitors to the weekly show and we have learned to gather their stories while we can because we can't be certain how many opportunities we will have to get the story behind their rides.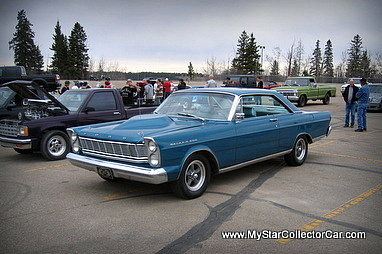 One 1965 Ford 2-door hardtop we spotted at the early season show was driven by a young guy that we spotted at a gas station a few weeks ago during one of our many inclement Sundays in April. We let him know about our weekly car gatherings and sure enough he showed up at the Thursday night show with his pride and joy Blue Oval ride from yesteryear.
That Sunday morning a few weeks ago was supposed to be the start of the car season in Calgary Alberta, but our trip to the Stampede City through a little dicey weather ended in disappointment because the show was cancelled by the local organizers.
We have a complete car events calendar link at the top of our MSCC front page that clicks through to all the shows and we should have checked the Calgary show on our own events page before we left because they updated the cancellation on their page. Live and learn in the new world of instant access to information, especially when we provide the information about shows.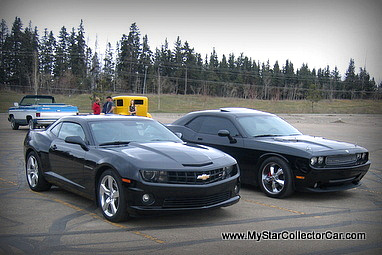 However that was only a minor hiccup because we finally got our beloved car show season back in all of its glory and we are very excited about another opportunity to meet a new posse of car guys and girls at the shows.
We never know what to expect at the shows, but we find that vehicle owners who start the interview with "Well, there's not much to tell" usually have the best stories once we get into their stories.
See you at the shows.
Jim Sutherland