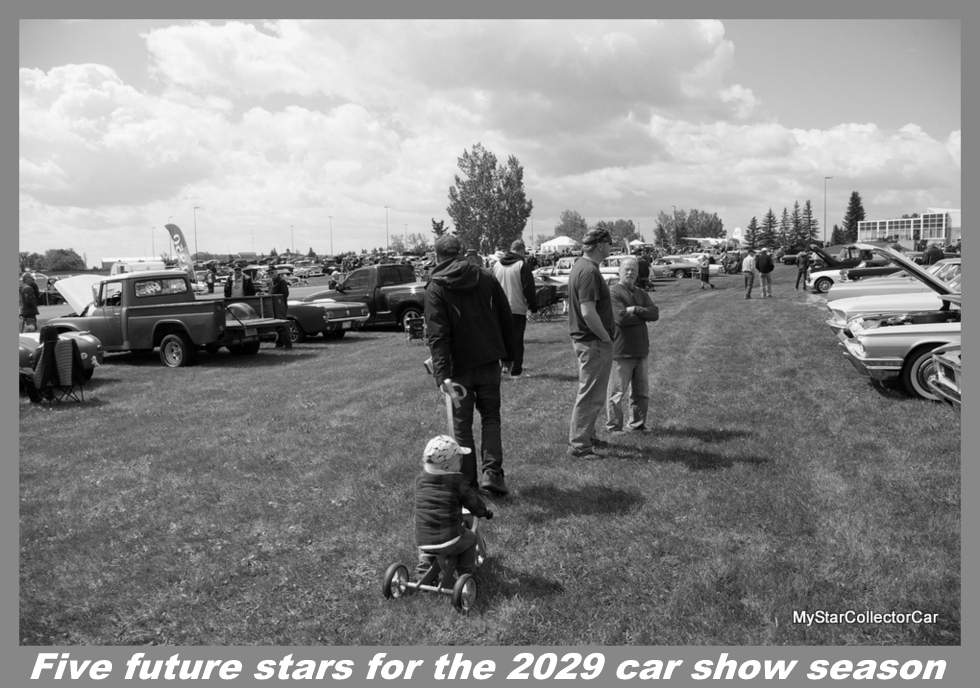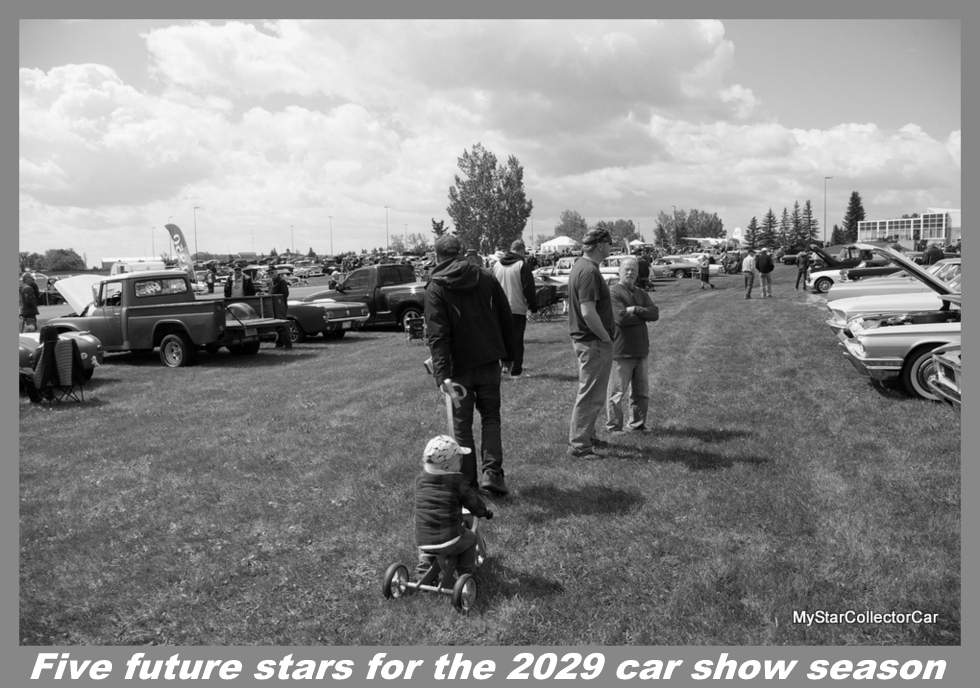 The car hobby always moves forward with vehicles from the past because young impressionable car kids become older impressionable car adults who now have the financial means to purchase automotive nostalgia.
In short, they can finally buy the car of their childhood dreams.
Car tastes are a moving target for the car hobby because yesterday's car guy dream of muscle car ownership will eventually become tomorrow's car guy dream of techno car ownership.
These days MyStarCollectorCar encounters a changing landscape at car shows. Newer cars are invited to the party at many events and their owners are typically younger car guys and girls. We applaud these new age owners because they have chosen to live in the real world-rather than a soulless cyber-world where their manual dexterity is limited to thumb movement on a key pad instead of a set of wrenches.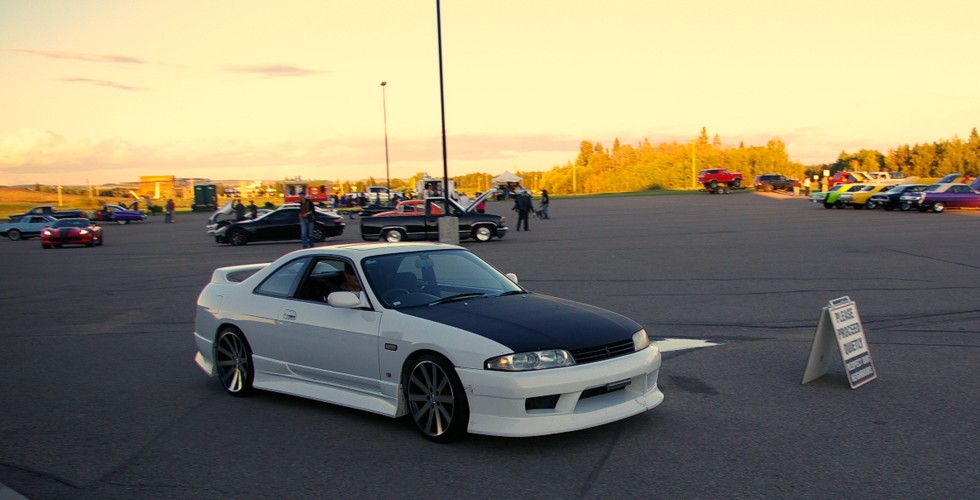 Nevertheless, we at MyStarCollectorCar believe the car hobby will still be alive and well in ten years because there are enough dyed-in-the-wool car guys and girls to stay in the game. The only question left to answer: What will be the stars of the car shows in 2029?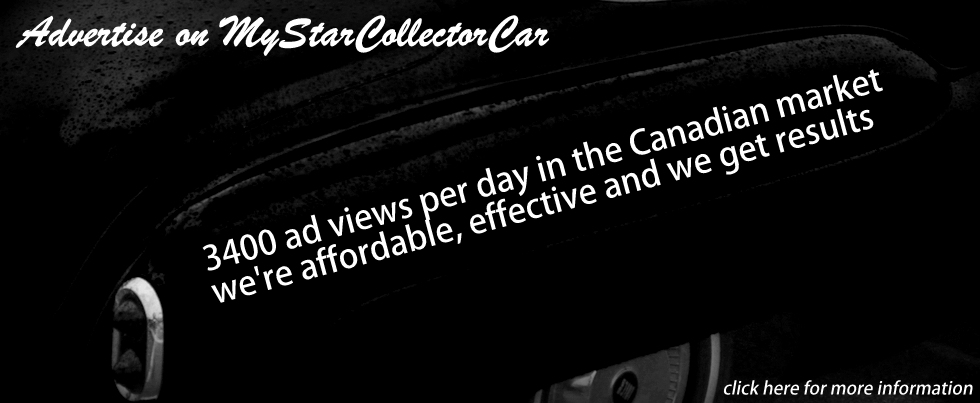 One of the stars at a 2029 show will be any Chevy Monte Carlo SS built from 1983 to 1988. Chevy reintroduced their Monte SS models in 1983–with enough performance and style upgrades to give the car a large fan club during that era. Some members of that fan club were too young to own the Monte SS during the Eighties-but they will be well-advanced in life by 2029. Advanced enough in life to cover the cost of a vintage Monte SS from their younger days because the Beatles were wrong–money can buy you love when it comes to these 1980s Chevys.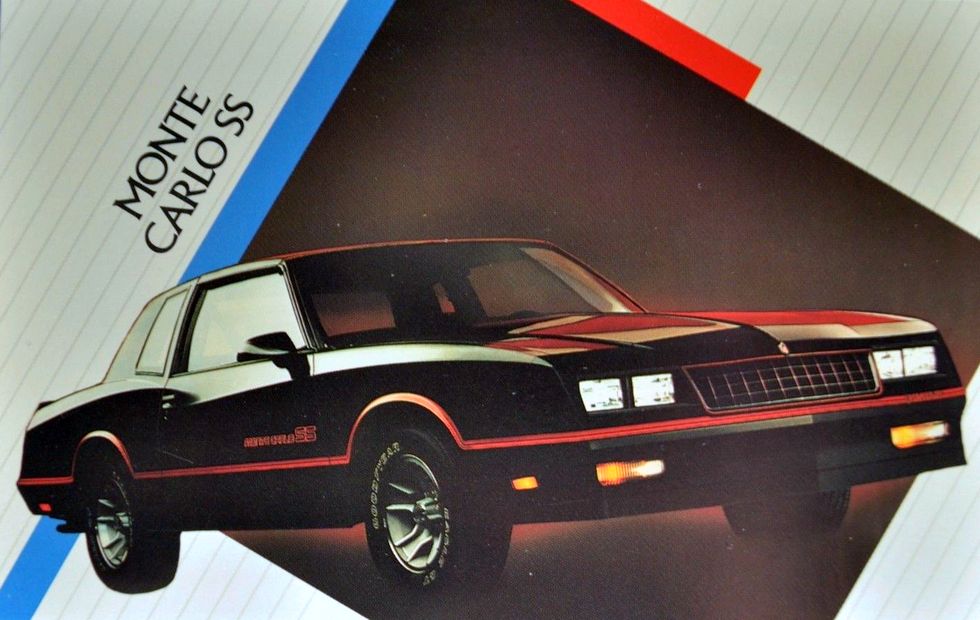 A high end guest at a 2029 car show will be a first generation Dodge Viper, particularly 1992 models because they were brute force machines with few creature comforts. It was clear these early Vipers imitated the legendary Ford Cobras more closely (in a primitive sense) than later Viper models.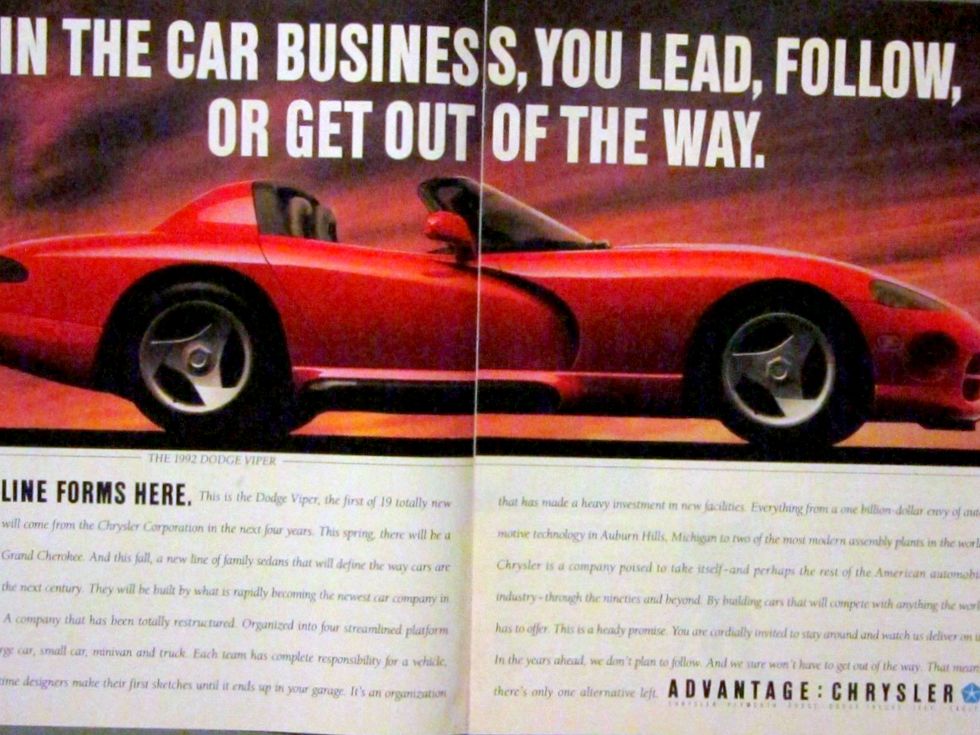 The early Vipers are stars at today's car shows and will be superstars at 2029 shows. The early generation Viper models already fall comfortably within antique car status guidelines but these Mopar monsters will not mellow with age over the next 10 years.
MyStarCollectorCar's list has to include the 1999-2004 Ford Lightning pickup truck as a guest of honor at a 2029 car show because these Blue Oval rockets were instant legends on the street. The Lightning was only offered in a regular cab version to enthusiastic buyers who wanted to haul a payload in a very fast truck.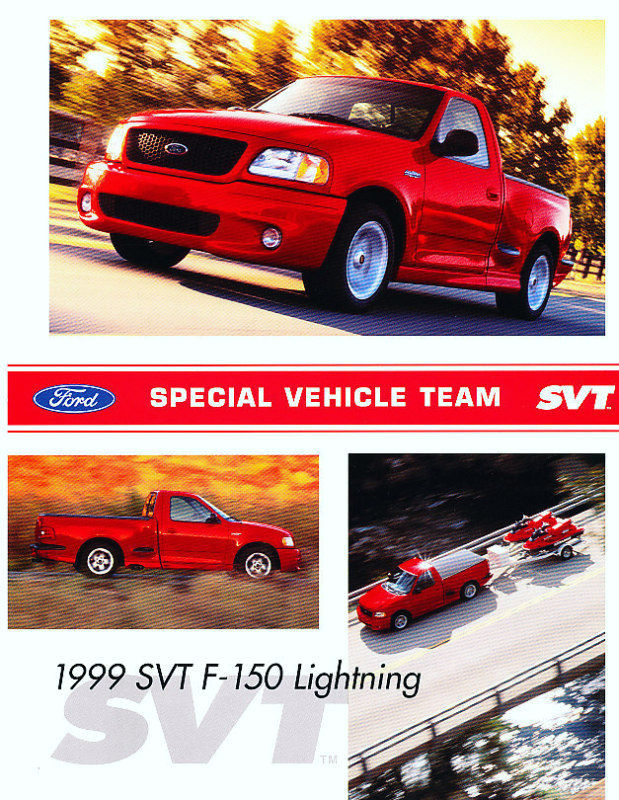 These super-charged beasts of beauty became an instant legend in the car hobby and anybody who is lucky enough to own a 2nd generation Ford Lightning will still be able to drive this iconic super-truck to a 2029 show very fast if they have an adventurous side.
Another vehicle that will get rock star status at a 2029 car show will be the 2004 Chevy SSR (Super Sport Roadster). GM designed a pickup truck with a retractable metal roof that commanded attention 16 years ago and will be even more of an attention-getting device in 2029.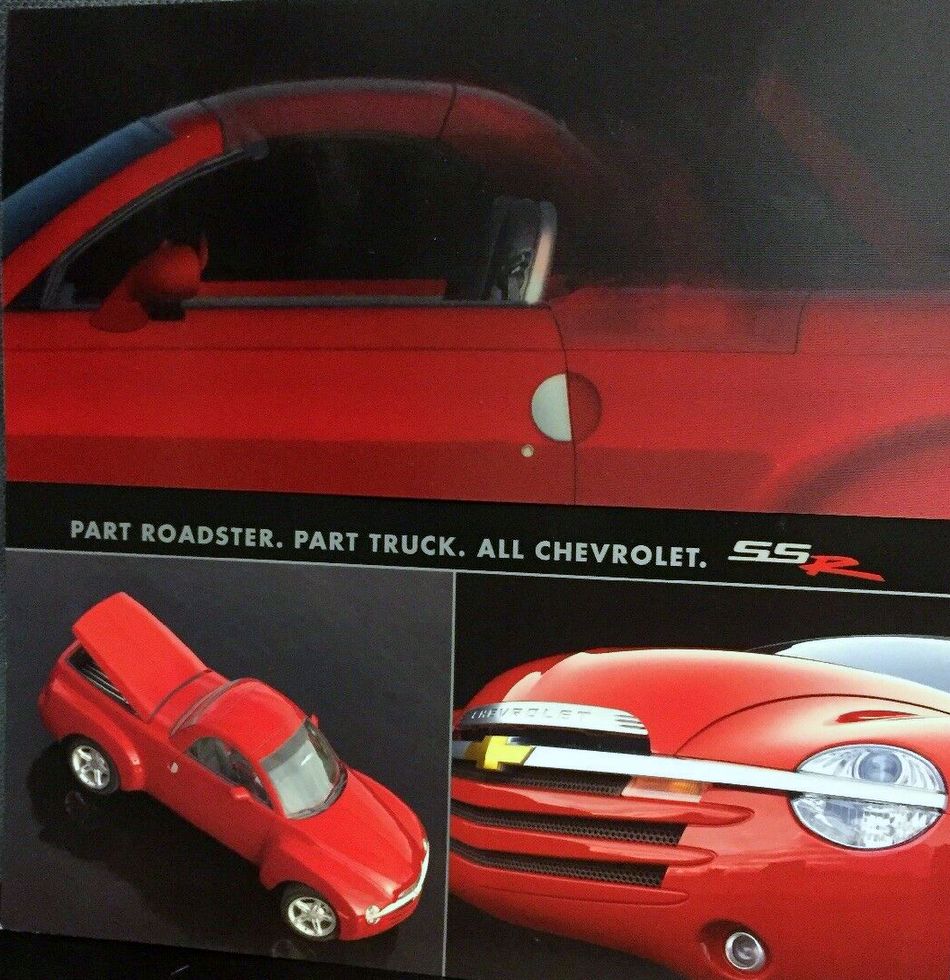 The low production numbers on these unique trucks made them an instant conversation piece because the SSRs embodied the retro style of the late 1940s to mid-1950s Chevy pickup trucks. The SSR models appealed to a specific buyer who wanted a convertible that looked like a custom truck so the unique trucks were not common on the road. A 2004 Chevy SSR convertible truck will be even less common at a 2029 car show.
The 5th and final addition to our 2029 car show star list is the 2002-05 Ford Thunderbird. These retro-styled birds did not flock together in huge numbers during their brief production run, but they caused a sensation every time one of them hit the street because of their 1950-ish style.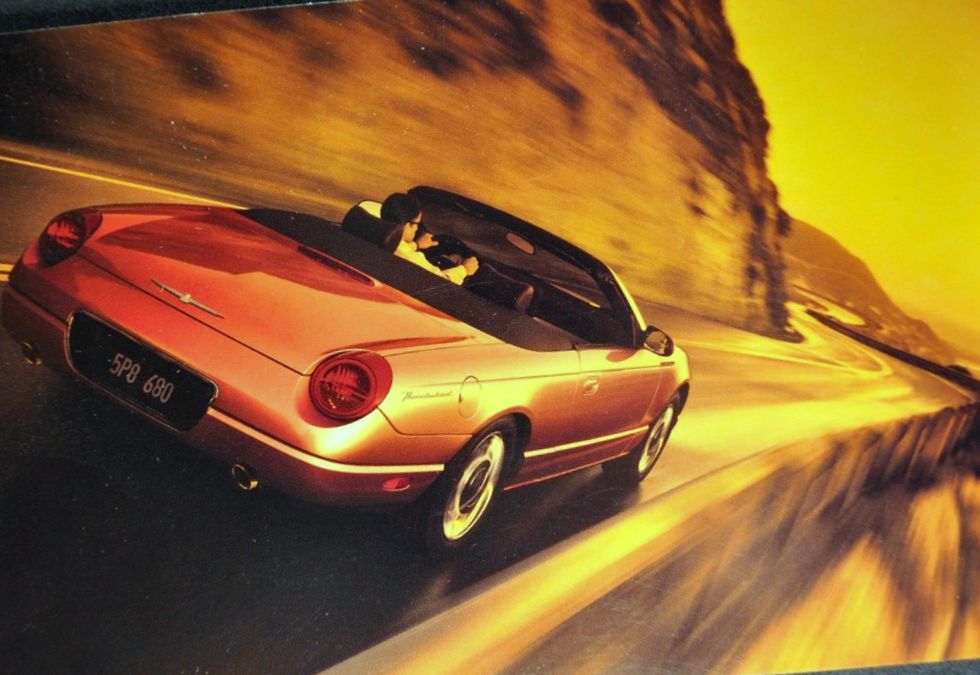 The 21st century T-Birds answered this basic question: What if you mixed the first-gen T-Bird body with the first-gen Corvette front end and wrapped it in a sleeker style blended with state-of-the-art engineering (circa 2002)?  Answer: You get one of the coolest retro-styled Thunderbirds ever built by Ford. The answer will not be lost on car guys in 2029.
There are many other worthy automotive additions from the past to any future car show star list so it's a no-brainer for MyStarCollectorCar to revisit this topic at some point in our own future.
BY: Jim Sutherland
Jim Sutherland is a veteran automotive writer whose work has been published by many major print and online publications. The list includes Calgary Herald, The Truth About Cars, Red Deer Advocate, RPM Magazine, Edmonton Journal, Montreal Gazette, Windsor Star, Vancouver Province, and Post Media Wheels Section.