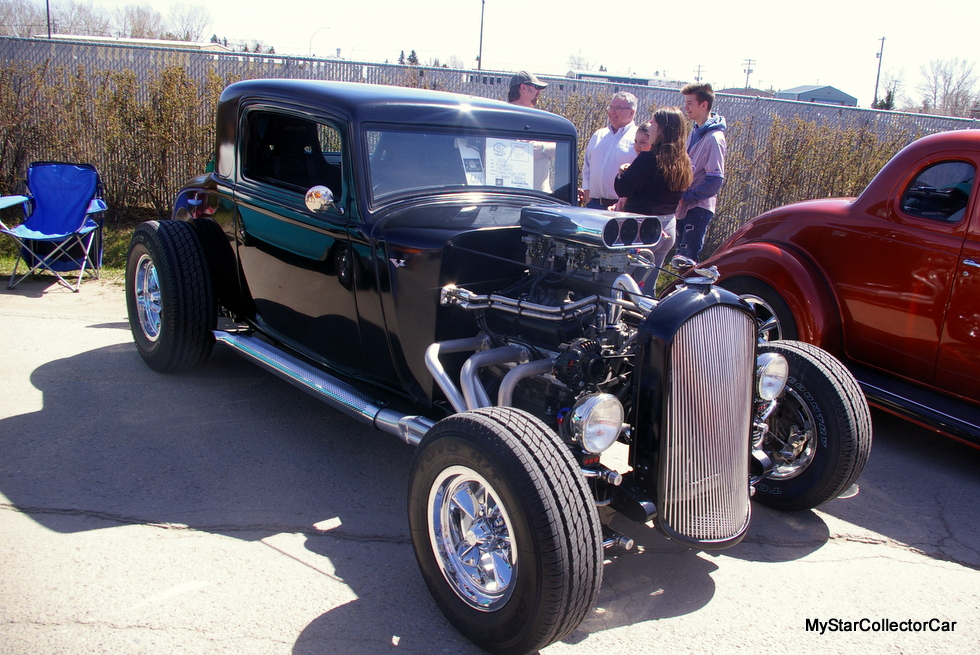 Cor Radder is no stranger to a major hot rod build.
His projects get more complicated than a typical car project because he is a dyed-in-the-wool Mopar guy and will not use non-Chrysler mechanical components to build his hot rods.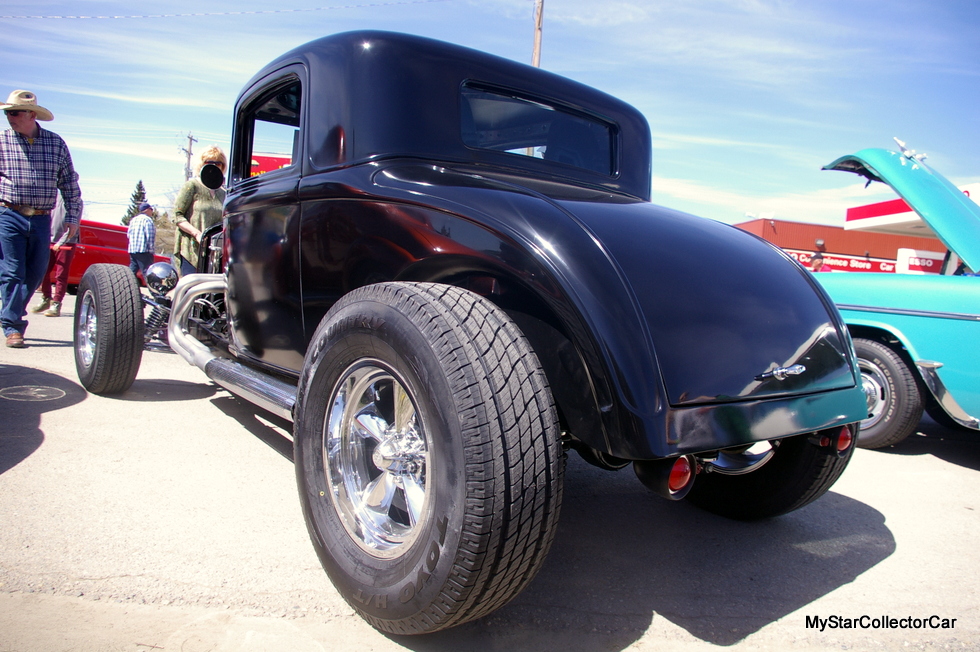 His 1932 Plymouth PB 2-door coupe is an excellent example of his car guy philosophy because he transplanted a modern small block Mopar V-8 into the '32 Plymouth. Cor added a V-8 badge from a 1965 Barracuda to the passenger side of his hot rod so he could showcase the upgrade.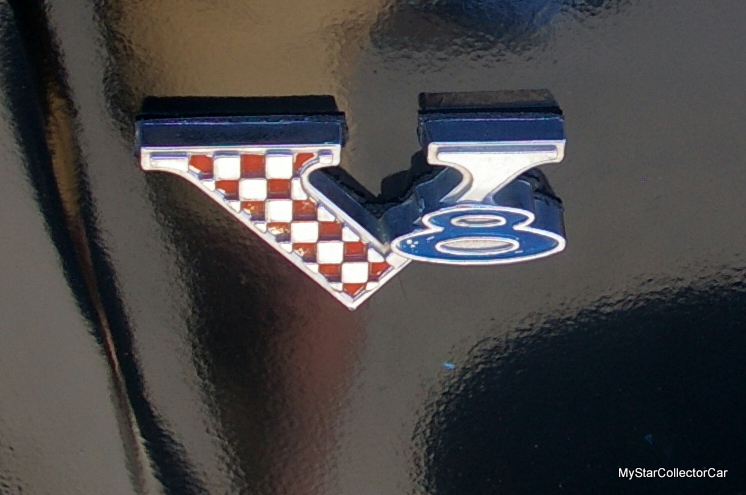 Cor was familiar with the car because his brother in law was the former owner of the '32 Plymouth and his wife bought the shell for Cor as an anniversary gift. The Plymouth body shell had no frame underneath it and required a search for one by Cor.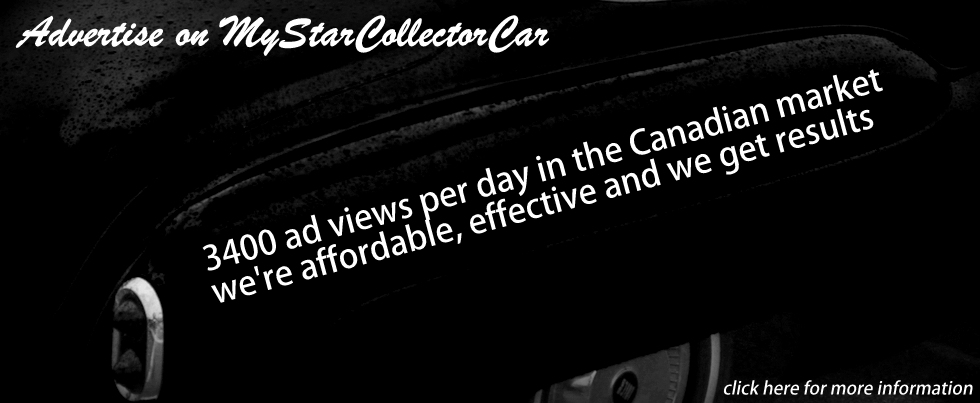 He was able to purchase a 1932 frame for his Plymouth and boxed it so it could handle the rigors of the small block transplant through the extra strength. Then Cor added an independent front suspension and four link to the frame so he could enjoy better handling performance and ride comfort on the road.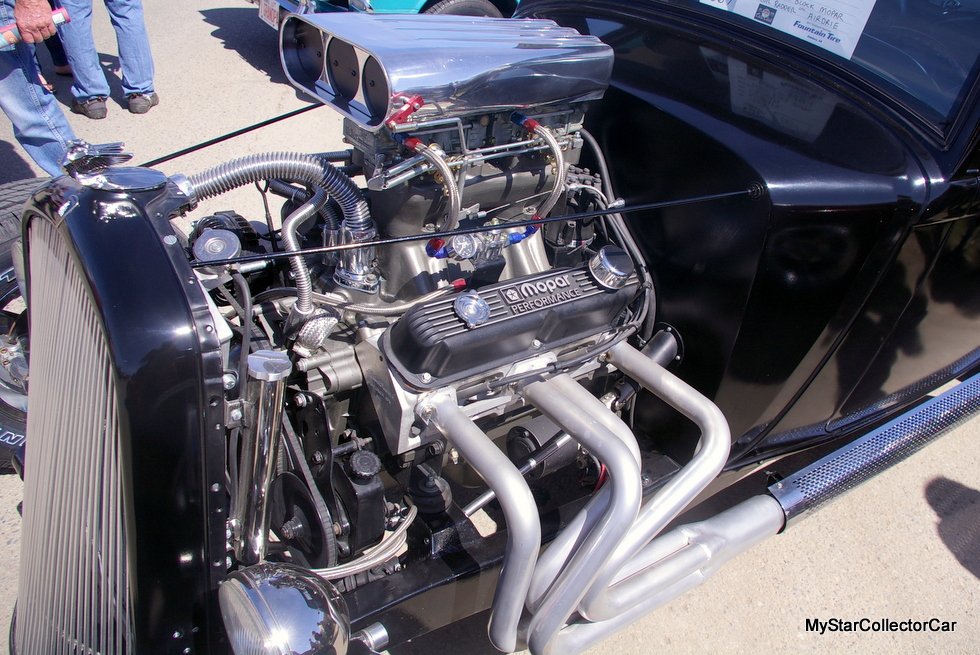 A 1932 Plymouth 2-door coupe requires fewer cosmetic changes than a typical Dirty Thirties car because it left the factory with suicide doors and a lower roof height that did not require Cor to do a custom chop during the build process. The streamlined design of the Plymouth allowed Cor to avoid an extra build complication and concentrate on other custom upgrades.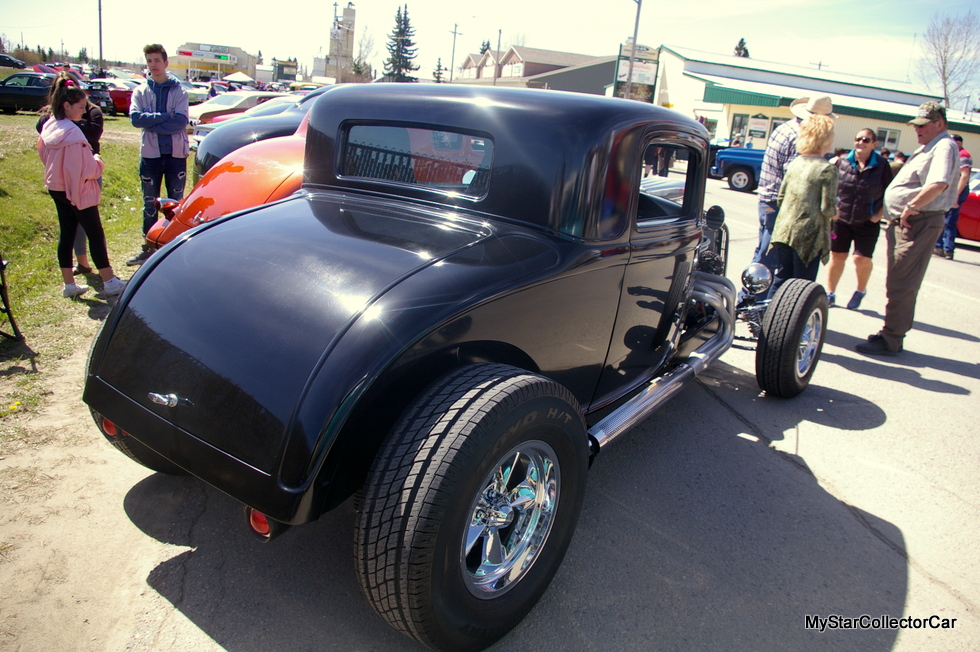 Cor added power steering into the mix and upgraded the brake system because the now-fast hot rod also needed to stop quickly whenever that situation arises on the road. His car also has a Mopar steering column donated by a mid-1980s van.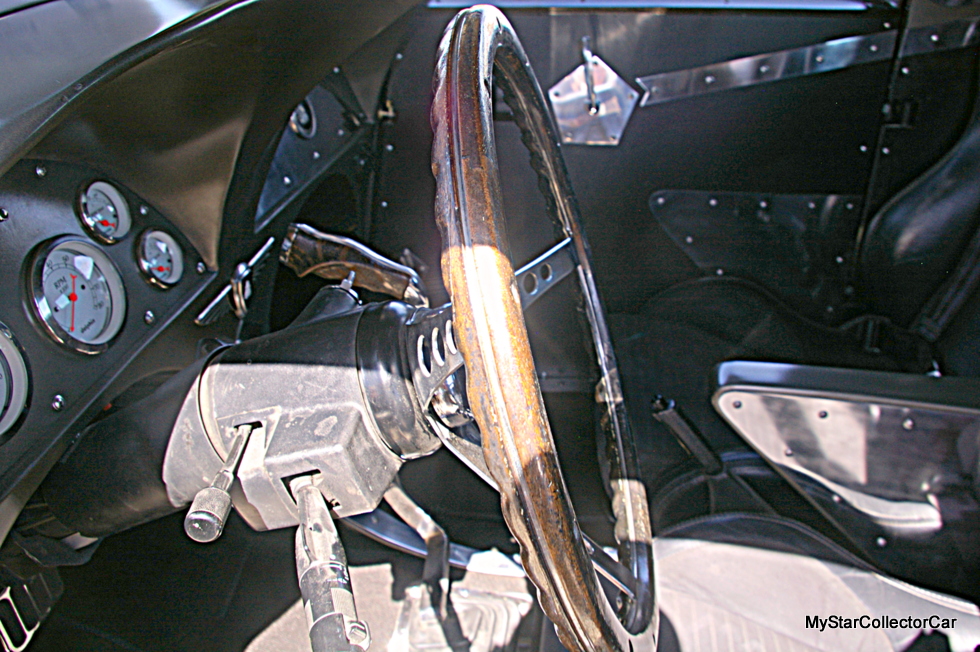 The car's small block engine breathes very well through its stylish header exhaust system custom-built by Cor from an aftermarket kit.
As mentioned, Cor is a hands-on builder who spent plenty of time on his '32 Plymouth project. He was able to bring the Plymouth back out on the road last summer for a brief period and spent the past winter tweaking the car into a road warrior.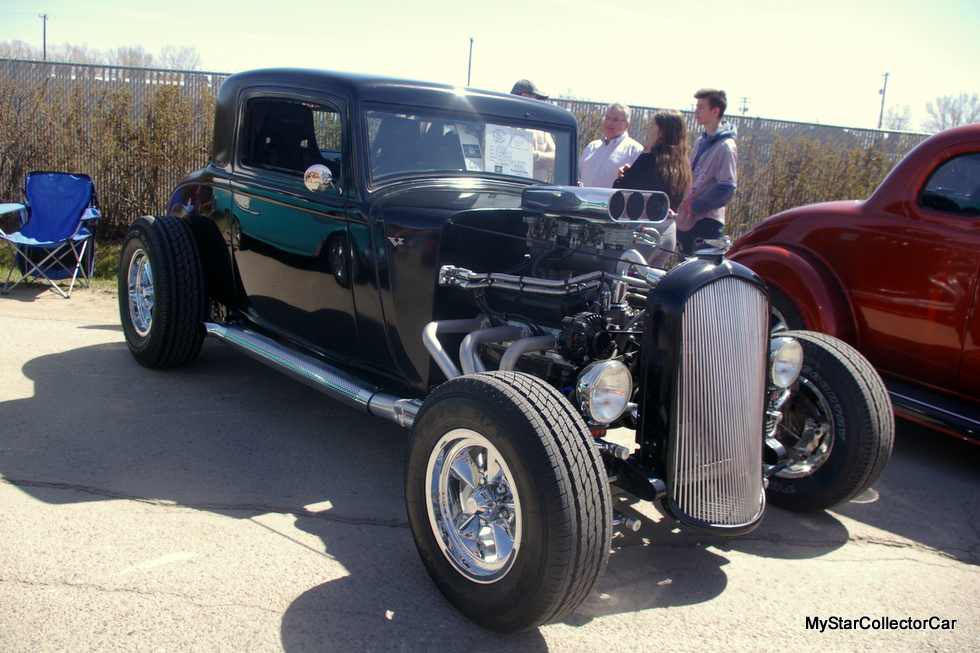 MyStarCollectorCar would like to emphasize the road warrior element because Cor does not believe in trailering a car to a show. He loves his time behind the wheel of his finished projects and has learned from his past projects.
It was easy to see that Cor was very happy with his upgrades on his newest Plymouth project and added that his '32 Plymouth was "very smooth on the road". He added that his car was "nice and comfortable"–another good reason why Cor is even less likely to trailer his car to a show.
Cor has built one of the coolest open wheel hot rods in the hobby and is justifiably proud of his accomplishment with his 1932 Plymouth PB coupe project.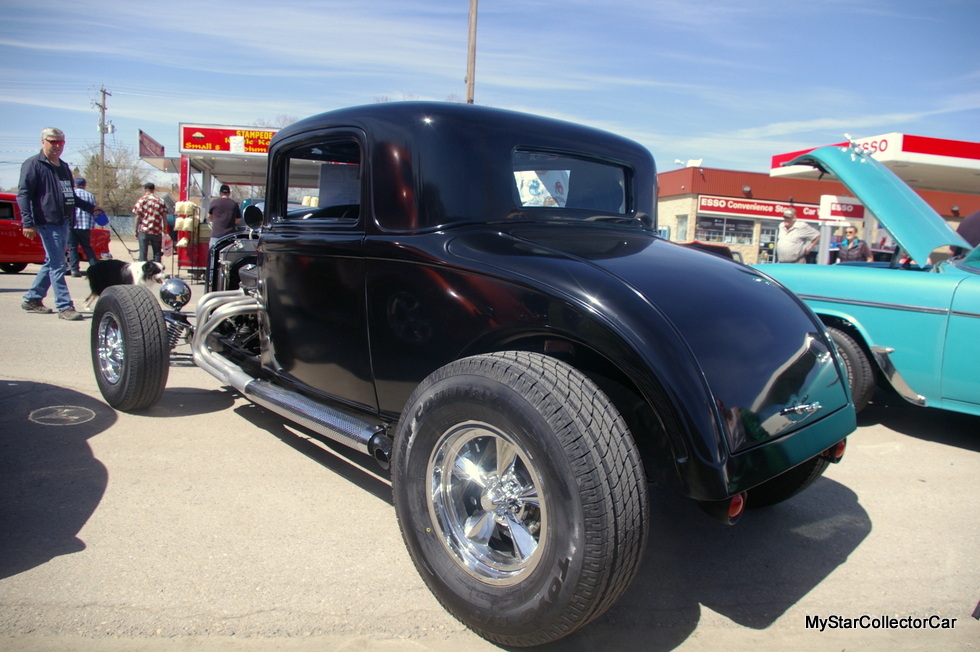 He is happy to add his hot rod is 100% Mopar from front to back- and that is just the right game plan for a dedicated Chrysler fan.
BY: Jim Sutherland
Jim Sutherland is a veteran automotive writer whose work has been published by many major print and online publications. The list includes Calgary Herald, The Truth About Cars, Red Deer Advocate, RPM Magazine, Edmonton Journal, Montreal Gazette, Windsor Star, Vancouver Province, and Post Media Wheels Section.