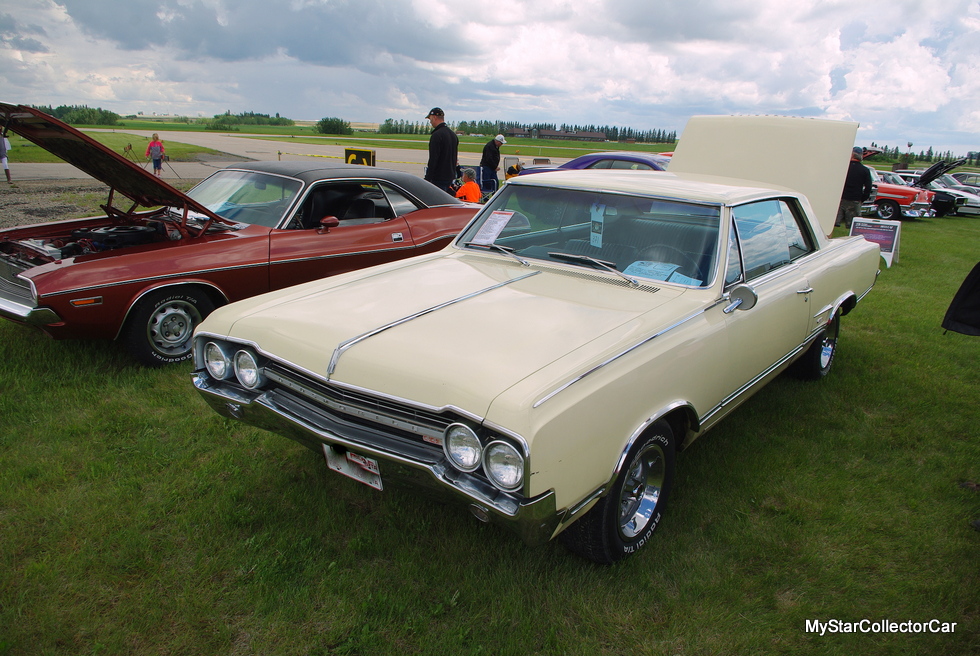 Car guys typically have a well-defined game plan when they're in the hunt for a classic.
They know what they want and once the hut is on a car guy will usually bag exactly what they want but occasionally the hunt goes in a different direction.
This 1965 Olds 442 is great example of a different direction.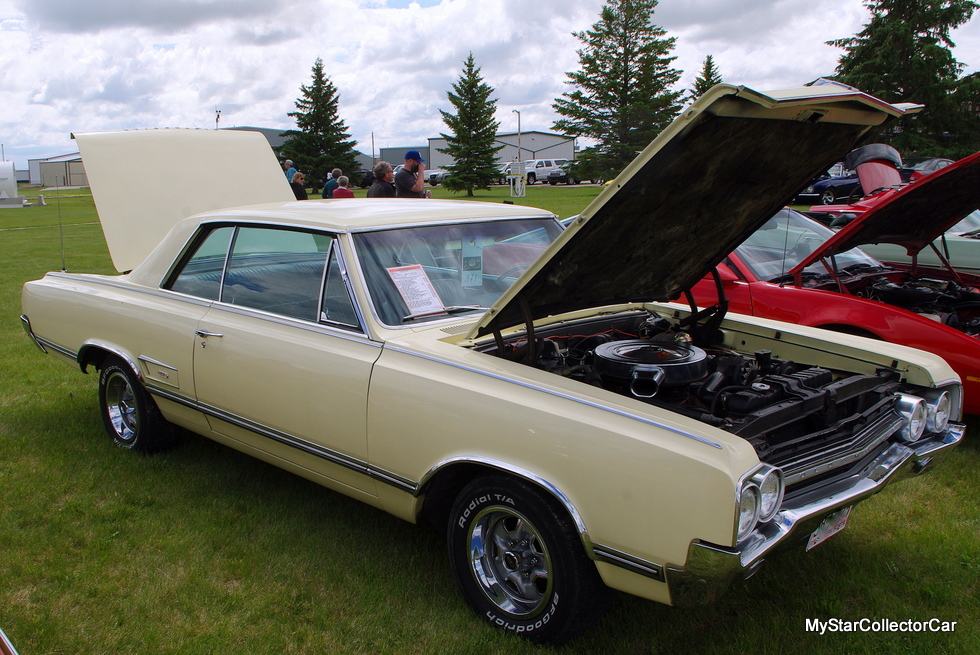 Brian Acklands was looking for a 1970 Olds W-30 442 for many years because he felt he'd earned it after years of raising a family plus he "wanted something to take to a show". The search took a side road when Brian located a very low mileage, survivor 1965 Olds 442.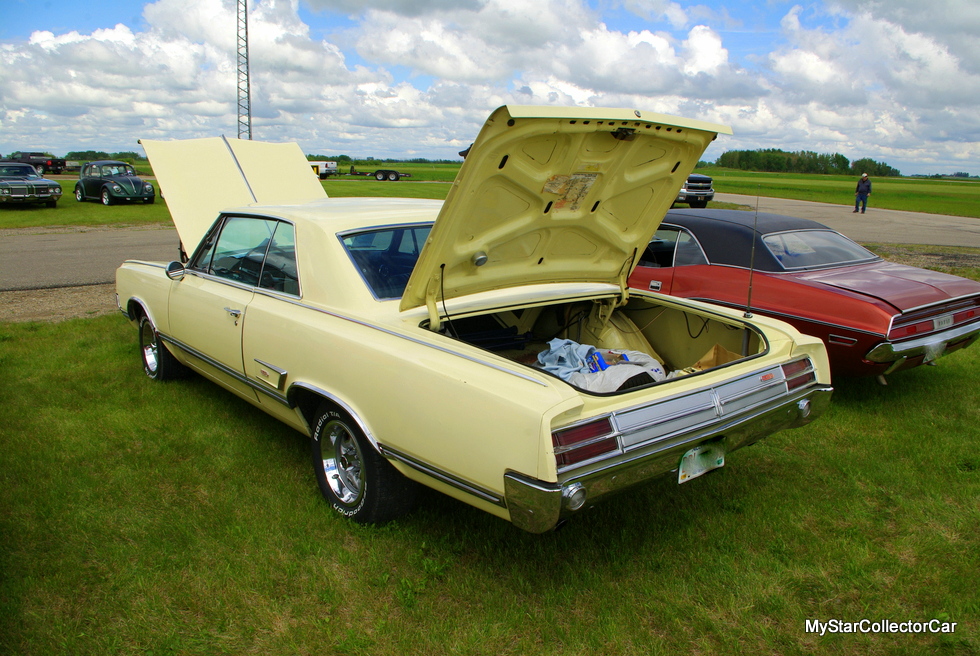 There were many factors in the decision to buy this 60s classic muscle car but the biggest factor was cost. The W-30 1970 Olds 442 was going for three times the asking price of this pristine  '65 442 so the decision was easy and Brian became the proud owner.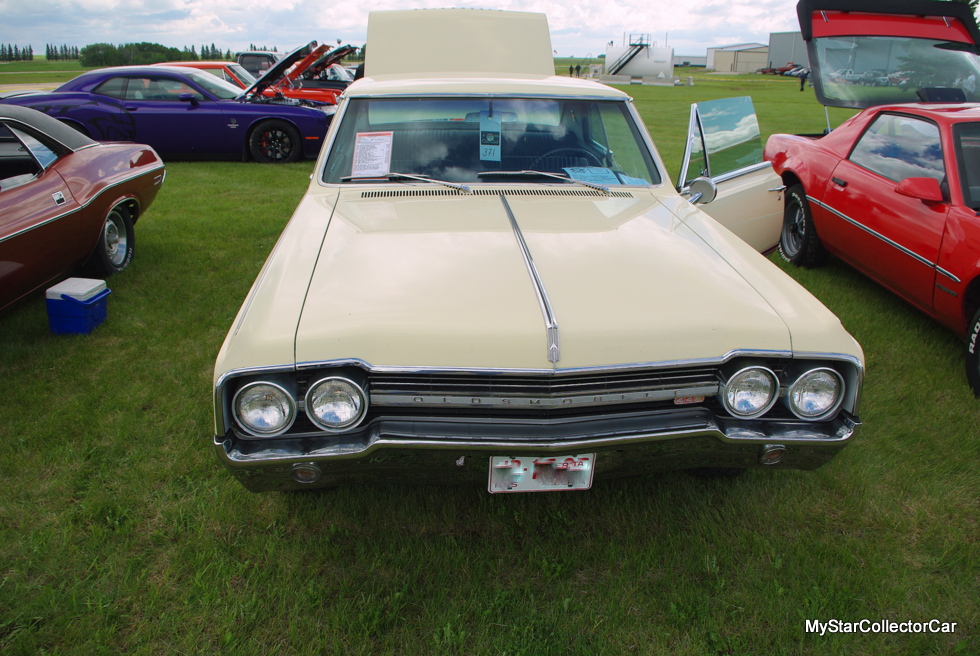 The owner's history is short on this car because Brian is only the third owner. The original owner used this 442 for what Brian called a "grocery-getter" and then it went into a 25-year hibernation. The next owner recognized what he had so he looked after the 442 like it was the Mona Lisa.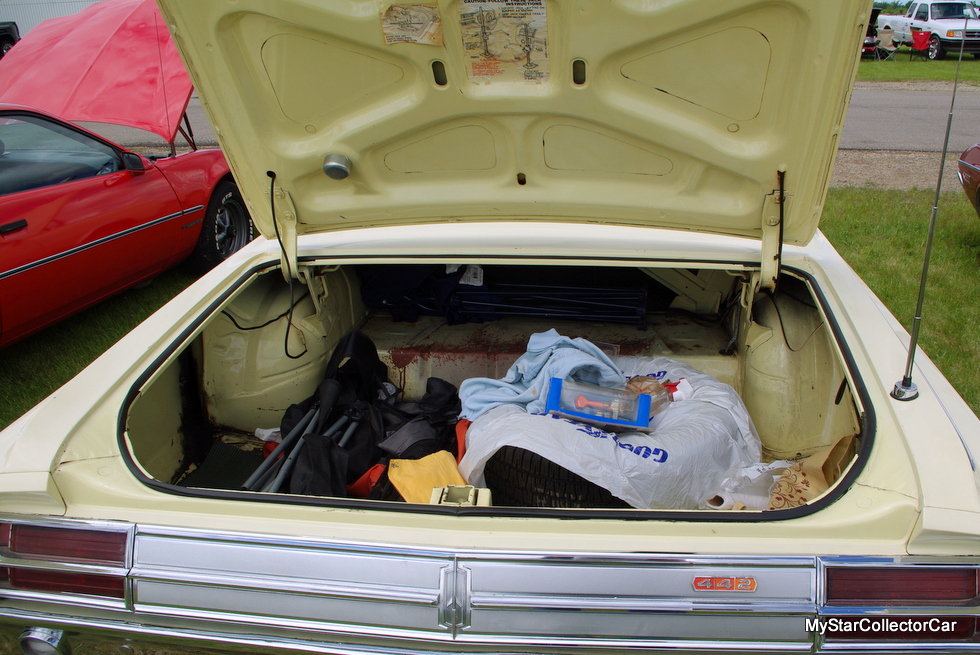 There is literally every option on this '65 442 so it has power everything from windows, seats, steering, brakes and antenna on this car. It also has a very expensive (351.00) AC option and the 2-speed Jetaway automatic was another pricey (156.00) option.  Brian admitted he would have preferred the factory 4-speed transmission but the first buyer went on an option checklist frenzy.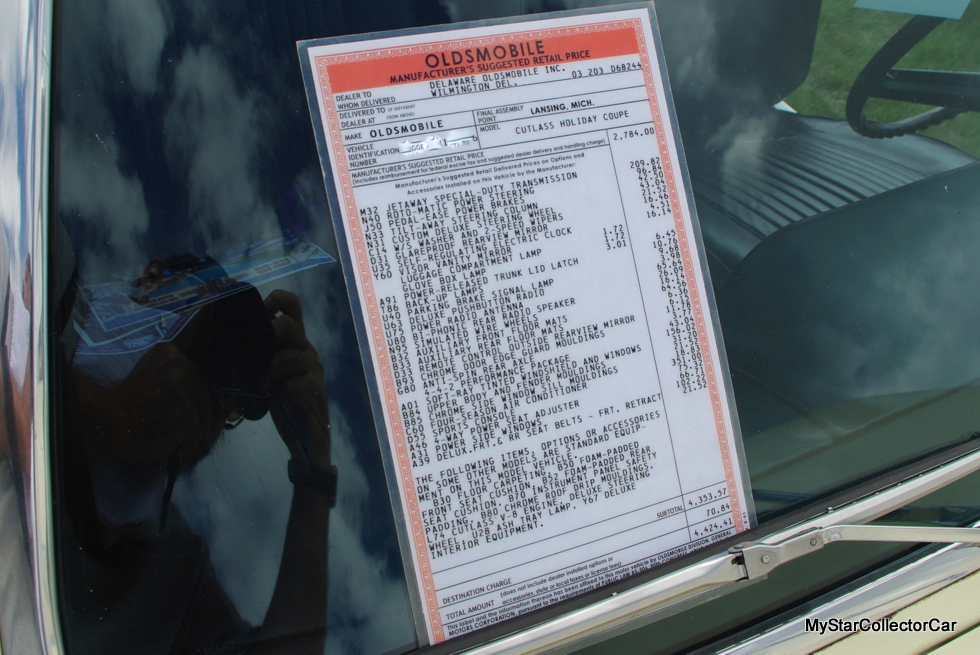 The second owner was very reluctant to sell the car so he made Brian go through an interview process and the conclusion was clear—don't mess with this car. Brian didn't need the advice because he totally respects the history of the 442.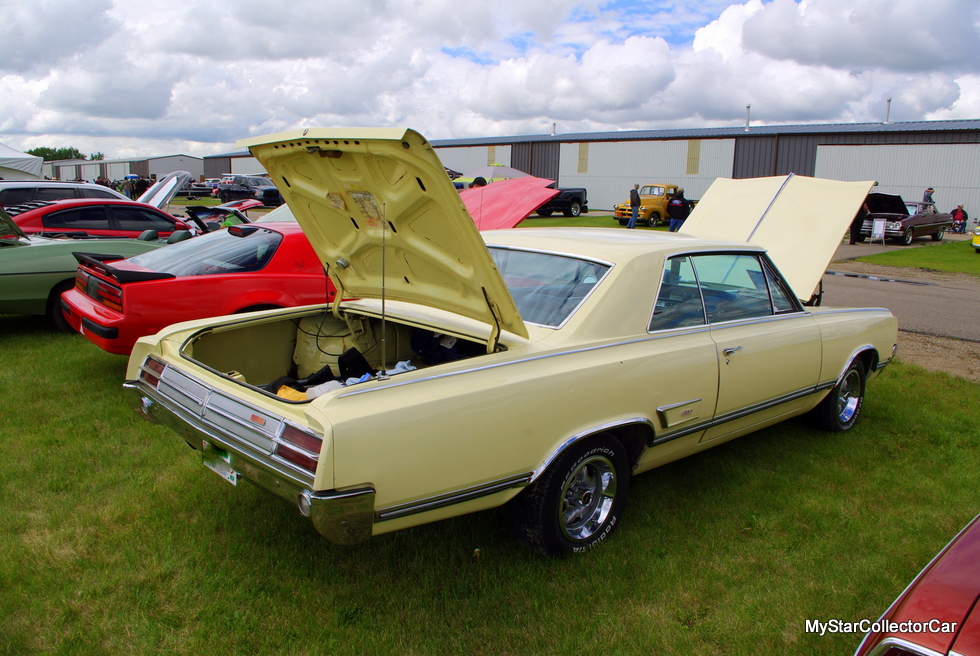 It is completely original with the exception of the '68 Olds wheels and the carb—Brian said the original carb has a float specific to the 442's 400 cubic inch V-8  so it's been hard to source.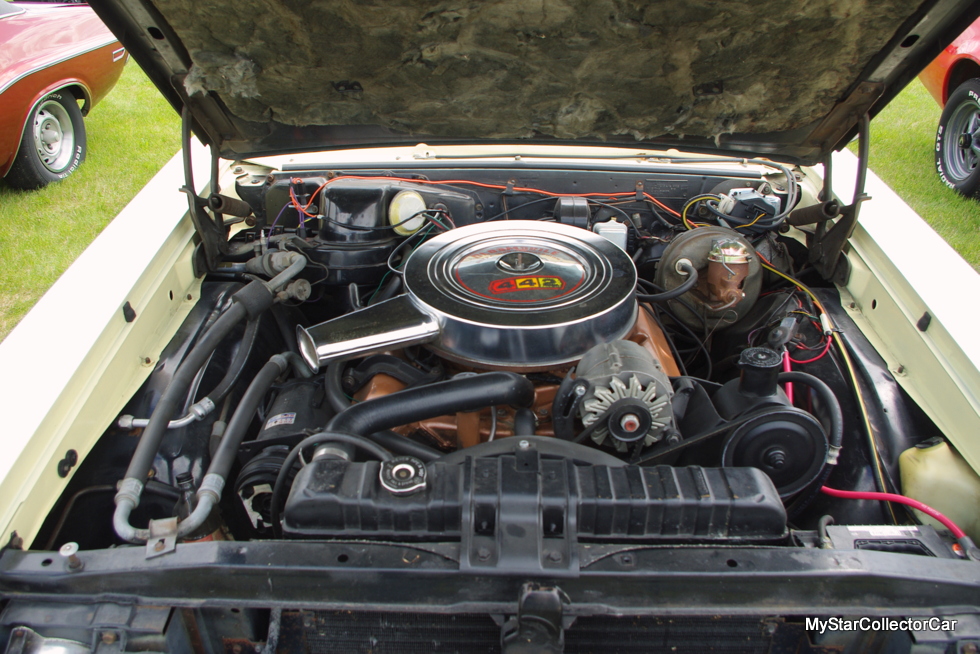 The factory radio looks original but it's been upgraded to FM reception and Brian is seriously considering a dual master cylinder as an intelligent and practical upgrade.

This 442 wears its history well because there are very few flaws in the 53-year-old paint and the trim and bumpers are in great shape. The interior shows a little wear on the driver's seat and the headliner now has a tear in it under  Brian's watch but the 50,000 miles on the 442 were clearly gentle ones.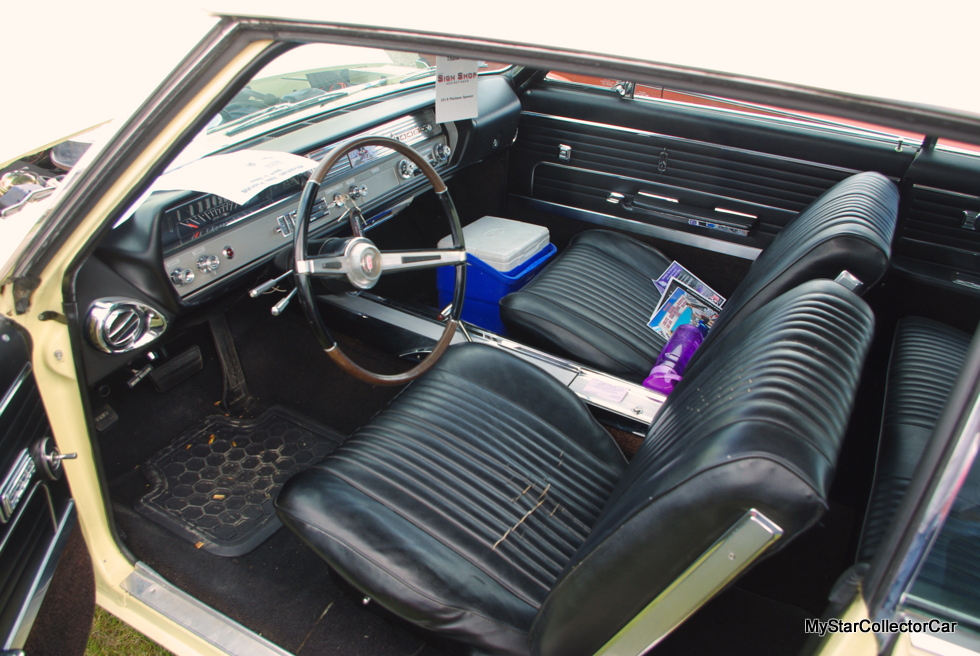 Brian has no inclination to restore this car because he contends that "once you get into it you don't know where it ends". Survivor vehicles are a hot commodity in the hobby and that's also a huge factor in Brian's plan even though his daughter calls it "just an old car".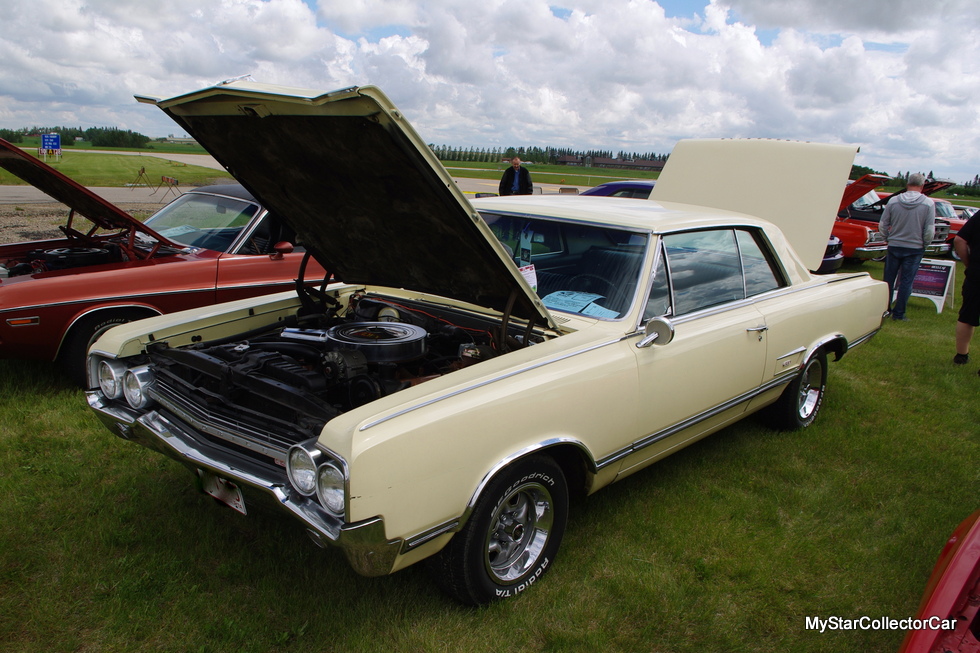 Brian's biggest thrill comes on the road because this 442 is "just cruises wonderfully" and he runs it at better than freeway speeds with confidence—it's geared for the highway so it really comes alive after 50 miles per hour. He's found it runs better with higher octane aviation fuel but gas prices dictate a more frugal approach.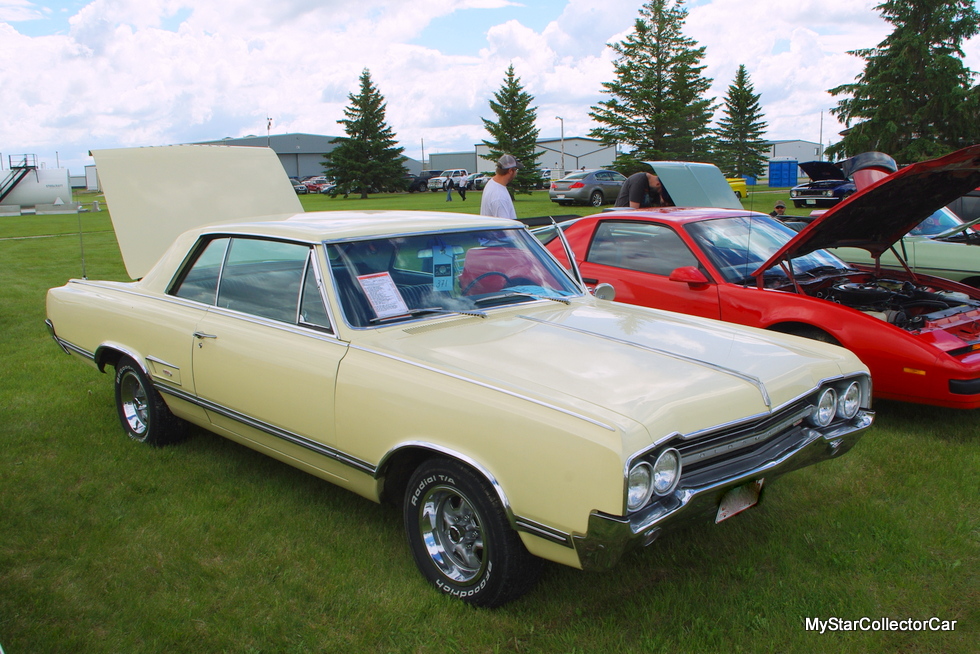 The biggest lesson from Brian's search for a classic muscle car is simple—sometimes the consolation prize is better than the big prize.
By: Jerry Sutherland
Jerry Sutherland is a veteran automotive writer with a primary focus on the collector car hobby. His work has been published in many outlets and publications, including the National Post, Calgary Herald, Edmonton Journal, Ottawa Citizen, Montreal Gazette, Saskatoon StarPhoenix, Regina Leader-Post,  Vancouver Sun and The Truth About Cars. He is also a regular contributor to Auto Roundup Publications.
Please re-post this if you like this article.