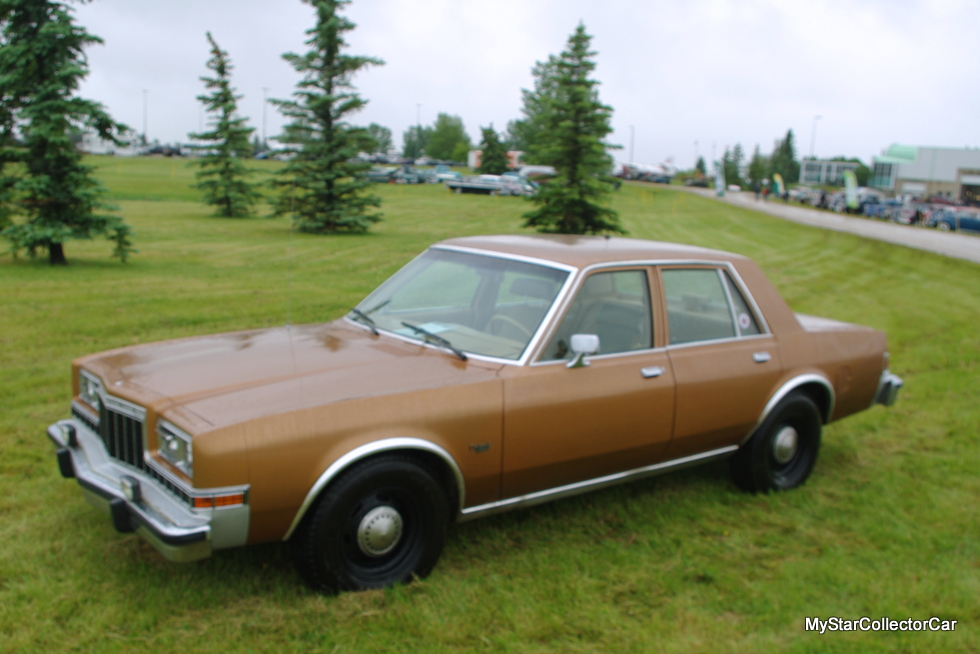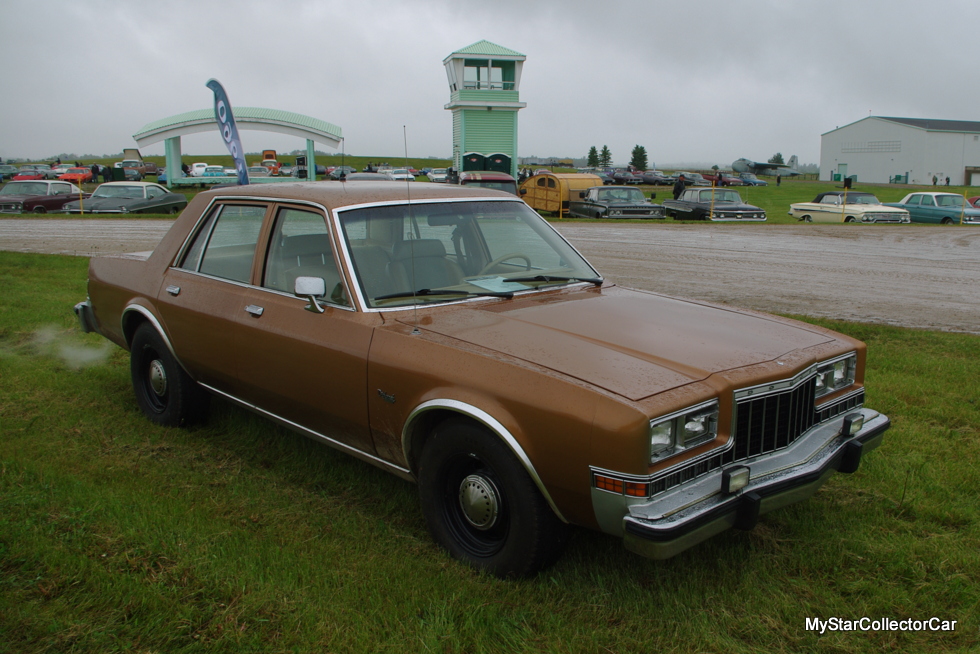 Retired police cars are on upswing in the collector car hobby.
Former or current police officers and interested civilians have created a niche market for former law enforcement vehicles.
Dave Robb is a civilian student of the vintage police cars and he's an expert on his own—a 1986 ex-RCMP Dodge Diplomat.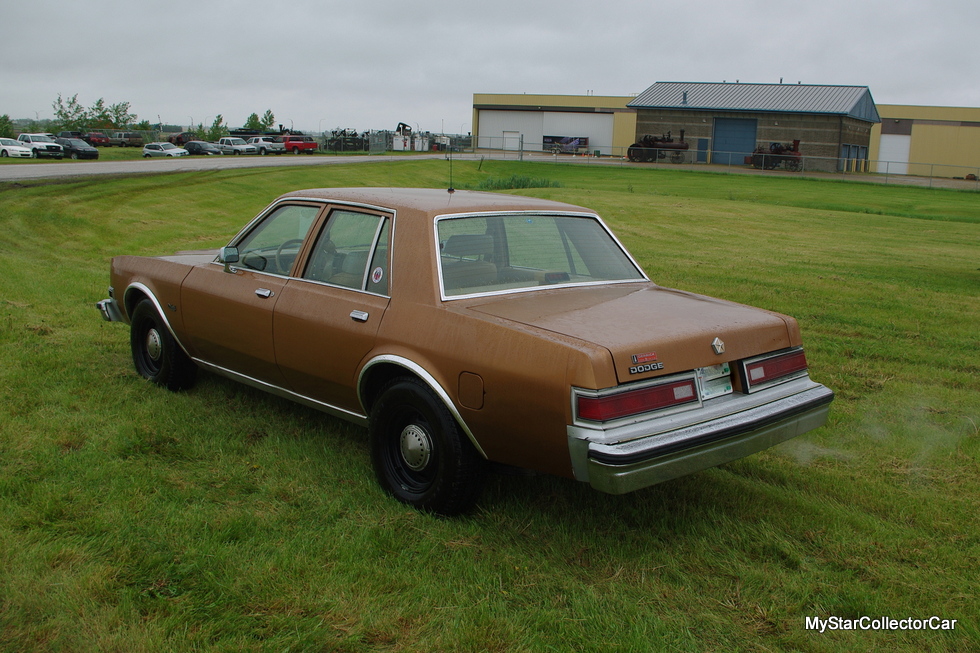 Dave followed his Dodge "for quite a while" because the guy selling it put an unrealistic price on the car. He'd been "interested in police cars for a long time" but he still held out until the Diplomat's price fit his budget.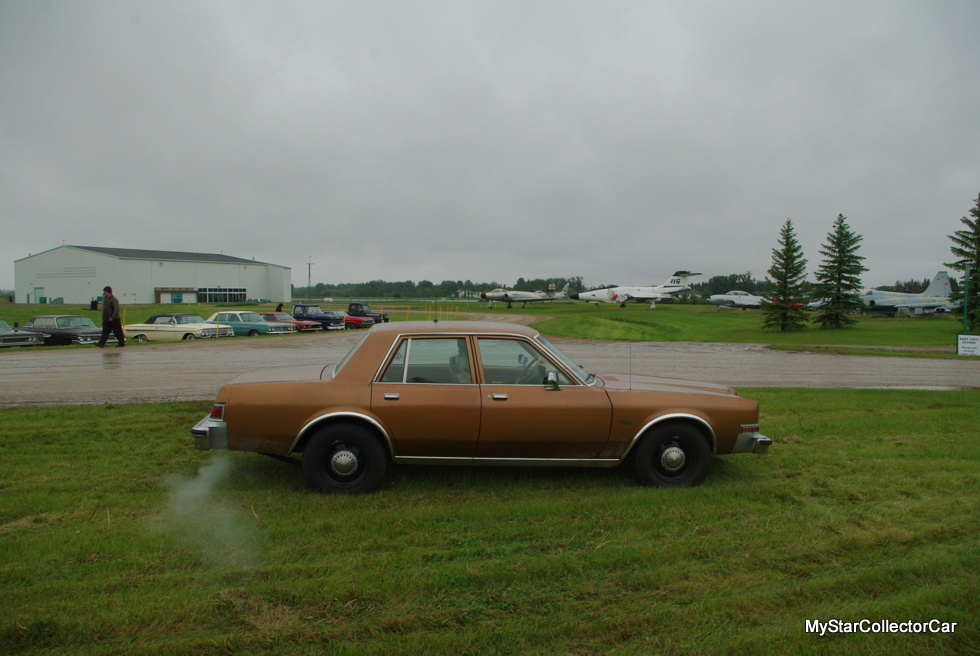 This police car served in Saskatchewan for years and Dave would like to learn more about where it began its career but so far he hasn't uncovered much of its history with the RCMP. The odometer shows 52,000 but Dave's thoughts on that number are clear— "who knows?"

This was a factory gold unmarked police car but the car was repainted to a darker color. It has the classic 318 under the hood but the heads are factory 360. The Diplomat is a 4-barrel car with a 2:90 rear end so Dave's best guess is "it was a highway car".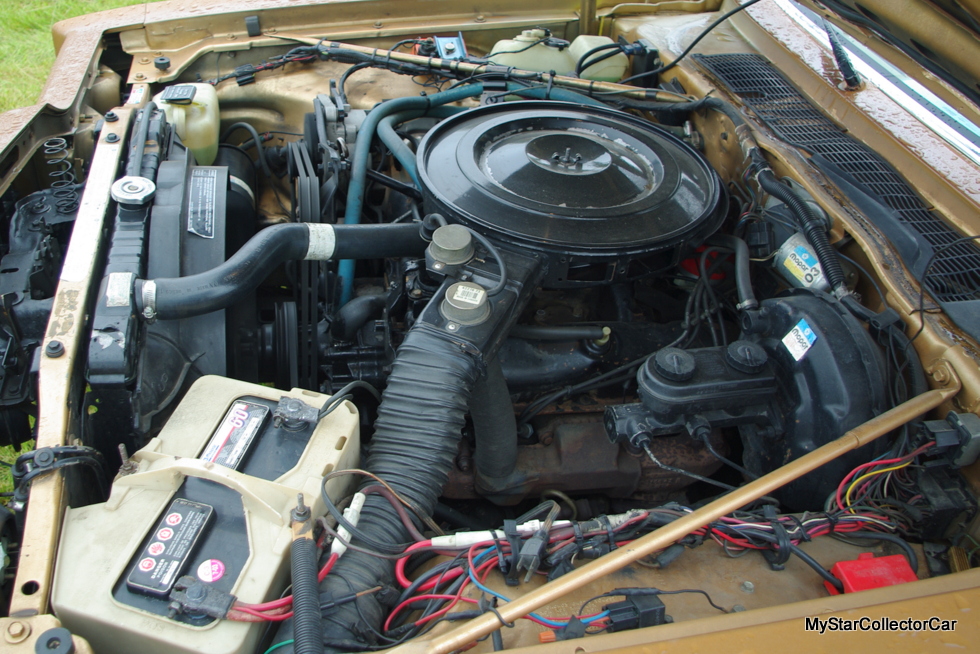 There are many features on this Diplomat you won't find on Grandma's version.  The rear doors have an extra latch because prisoners liked to "kick the doors open" so the extra latch made them work a lot harder.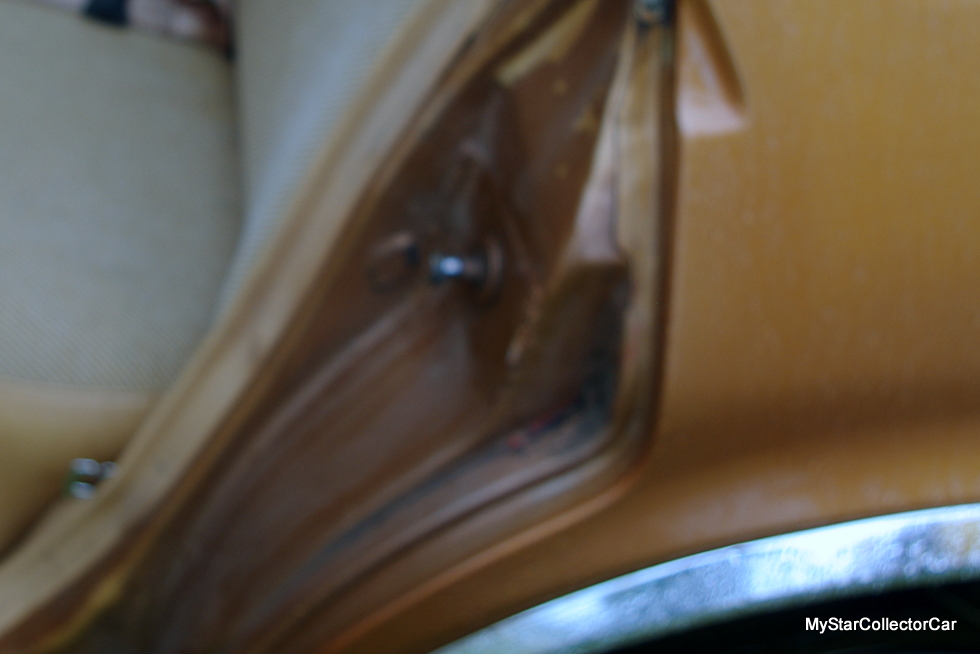 There are wires for the lights in the rear deck and this car also had wiring for lights behind the grill. The alternator is also a lot bigger than Grandma's Diplomat because police cars soak up a lot of electricity when they're on the job.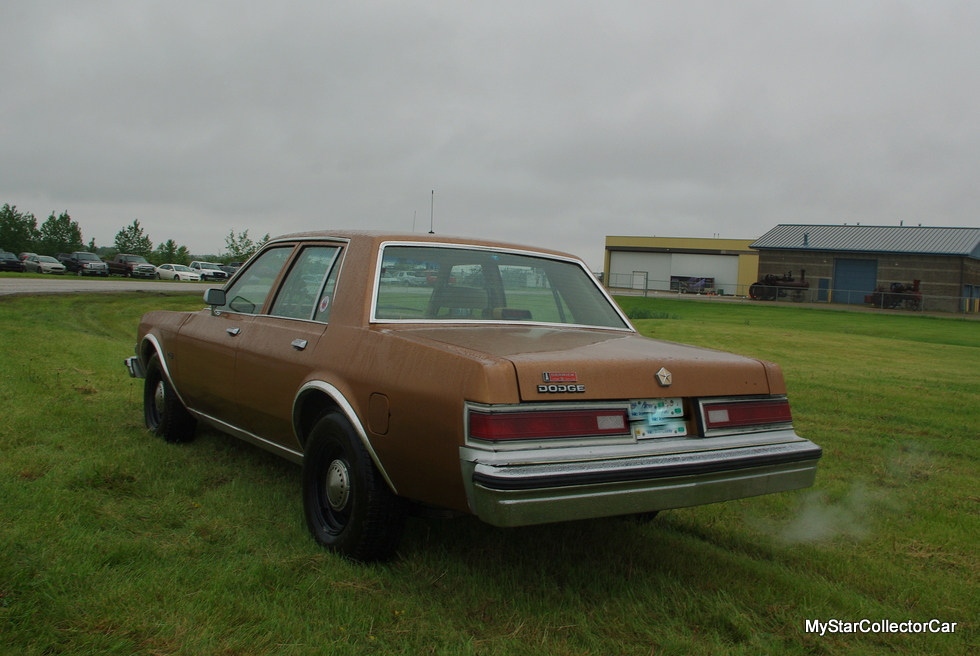 This police car has sway bars front and back plus it has heavy duty 11" rear drums in back and discs up front. There's a shield over the inner headlights and Dave believes it was a feature specific to police cars.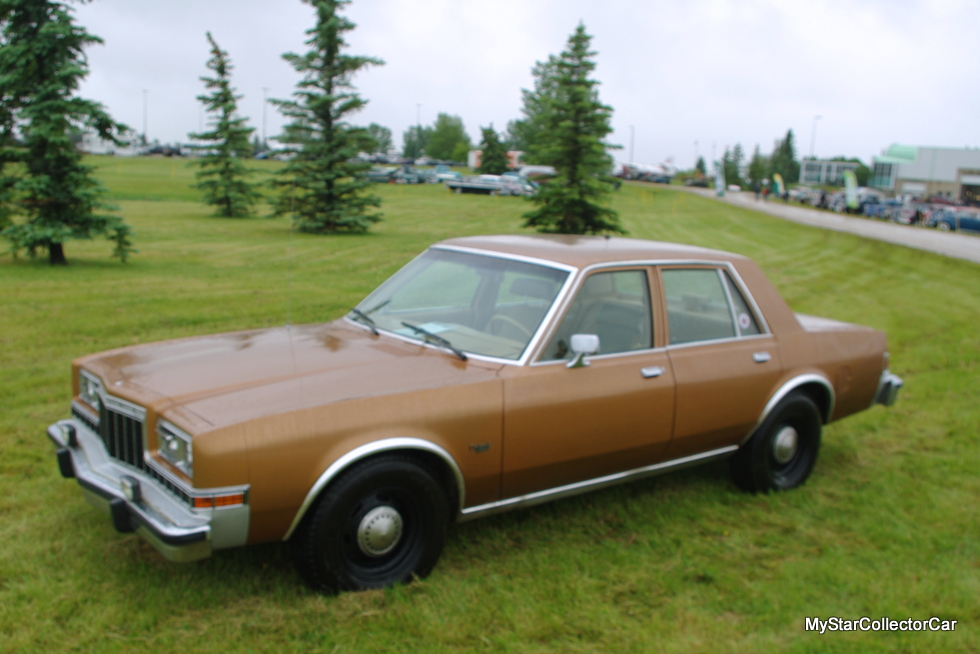 Dave was surprised to see carpet instead of rubber on the floor and he believes this is because the Diplomat wasn't a regular duty police car. Regular duty police work involves a lot of blood and guts stuff so carpet makes no sense.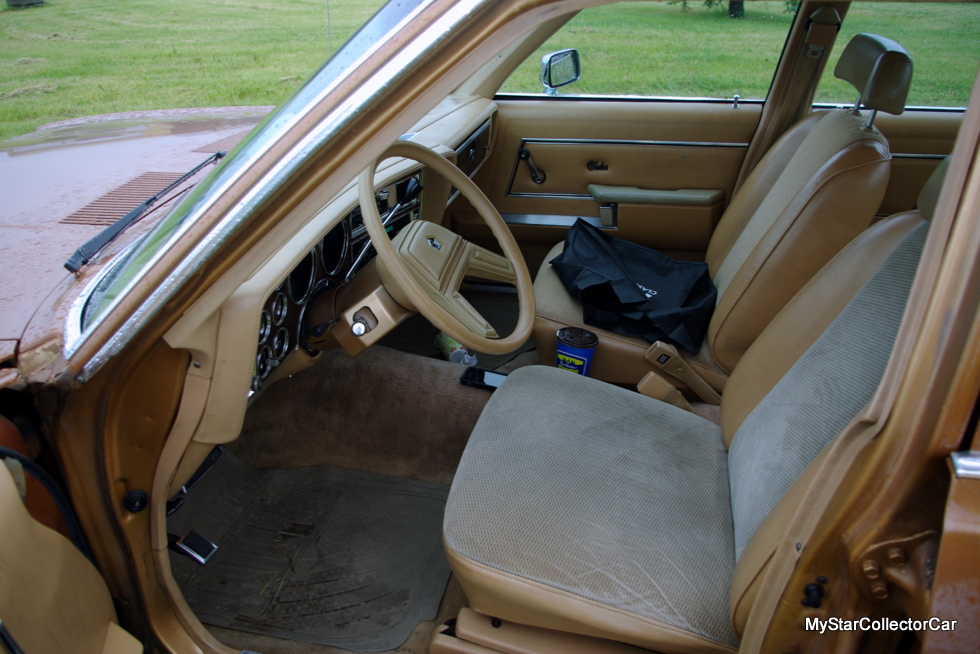 The hubcaps were difficult to source because when he bought it this Diplomat had Dodge truck hubcaps. Mopar guys know how popular the cop wheel/dog dish hubcap look has become so Dave said "they weren't cheap to buy".
These Diplomats were common sights in police fleets because they were cost-efficient and dependable with decent size to them. Dave noticed an immediate demographic trend when he drove the Diplomat because older guys "tended to hit the brakes when they saw it and younger guys in tuner cars didn't even notice it—to them it was just another old car".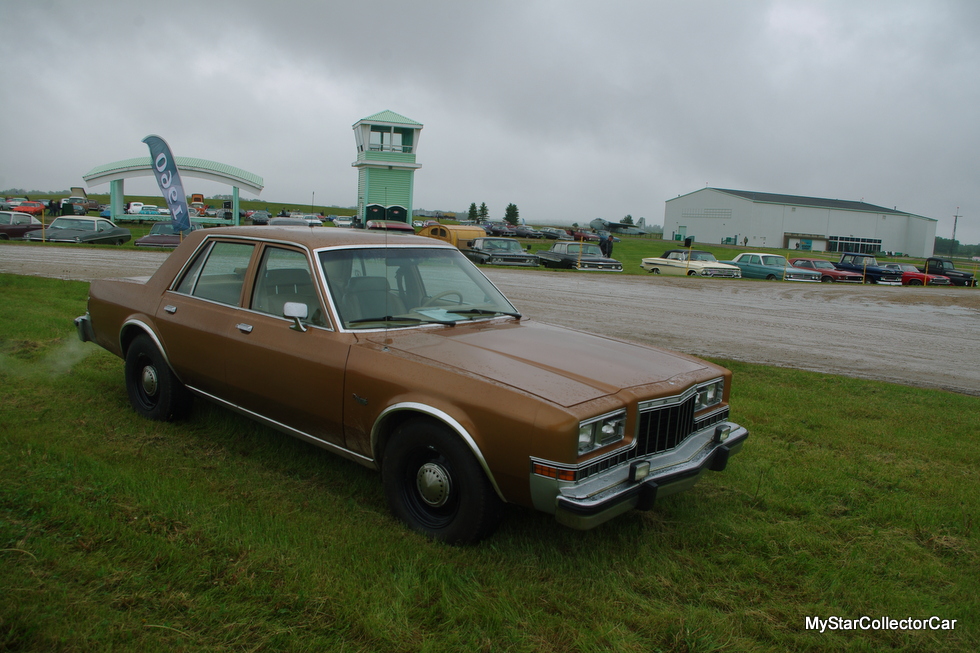 Dave is happy behind the wheel of this old police car because it "handles surprisingly well and the brakes are good too".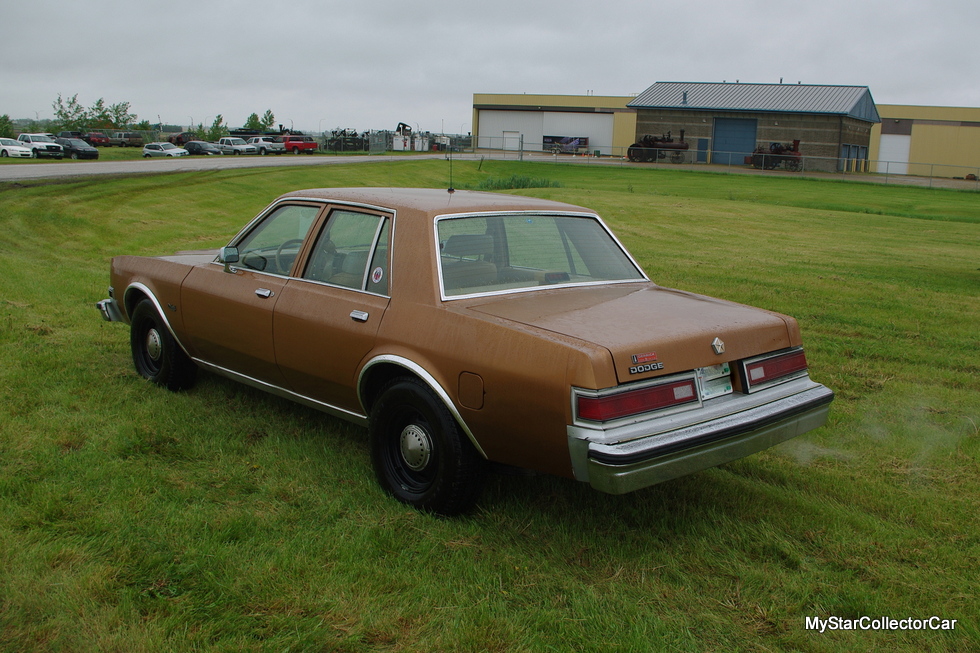 There are very few of these police spec Diplomats left and Dave is really happy to own this survivor and he has some basic plans for it.
He "just wants to drive it and have a little fun with it".
By: Jerry Sutherland
Jerry Sutherland is a veteran automotive writer with a primary focus on the collector car hobby. His work has been published in many outlets and publications, including the National Post, Calgary Herald, Edmonton Journal, Ottawa Citizen, Montreal Gazette, Saskatoon StarPhoenix, Regina Leader-Post,  Vancouver Sun and The Truth About Cars. He is also a regular contributor to Auto Roundup Publications.
Please re-post this if you like this article.