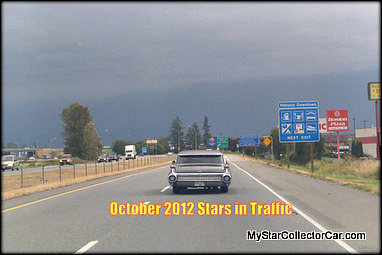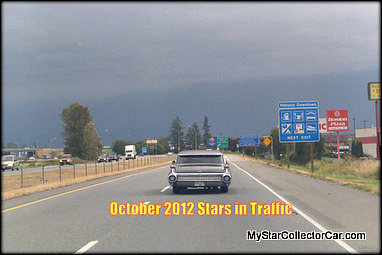 Car and trucks have never been built better and they've never run more efficiently. Today the average car can run forever on a tank of gas and out-handle anything Ferrari made before 1990.
They make whopping horsepower out of 6 cylinders and they'll run in the heat, cold and rain thanks to new-tech fuel delivery systems. They'll take you well over 100 miles per hour in smooth library quiet comfort.
New cars are amazing in many but they lack any kind of style and presence in traffic. They blend together in a sea of muted colors—that's why you need to see the occasional fin or lime green paint job in 2012.
Cars run better in 2012 but we need to see cars like this just to remember when style was king and rides were cool…
Follow us on Facebook at-http://www.facebook.com/MyStarCollectorCar
Follow us on Twitter at- https://twitter.com/#!/MyStarCollecto1