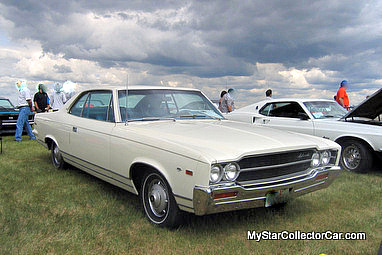 I initially spotted this one owner 1969 AMC Ambassador a few years ago at a show and have crossed paths with it at a few other shows since that first encounter.
I noticed the car parked next to a beautiful Rebel Machine while I interviewed the owner of the Machine.
The main reason that I focused on the Ambassador was that it was in remarkable condition and I mentioned my interest to the Machine owner.
The AMC club is small enough for everybody to know everybody and the Machine owner was quick to point out the fact that the Ambassador was an original one owner car before he drifted back to his own car story.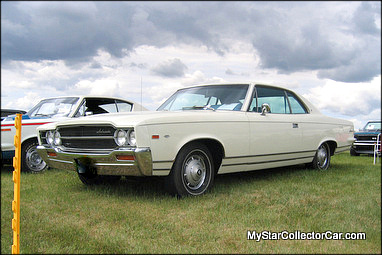 Naturally, I wanted to interview the owner of the Ambassador to find out how and why he managed to keep his car in showroom condition, despite the passage of over 4 decades and over 100,000 miles on the car.
It looked like a brand new car and I could barely hear it running when he slipped by me on the way to a parade of cars on the infield of that particular show. Owners and their vehicles at this show were paraded by an emcee and asked questions about their vehicles.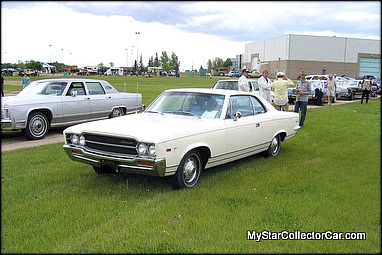 It was a simple process but I did not even want to wait that long before I talked to the owner of this incredible un-restored survivor from 1969.
The car's owner is Dave Axler and he was very happy to share his story about how a 1969 Ambassador managed to stay in this condition after he purchased it from an AMC dealer 43 years ago. It was pretty obvious that Dave was the kind of guy who takes care of his possessions in a Hall of Fame kind of way.
Dave paid close attention to a meticulous maintenance plan from his first day of ownership in 1969 because he wanted to preserve the car in its original condition from that day forward. Mission accomplished for Dave because this car is very close to its original condition after all of these years.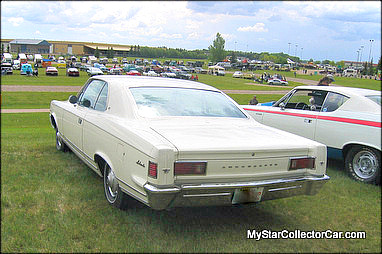 Dave was almost apologetic when he explained that his radiator had just undergone a re-core when I interviewed him for the first time in 2011. He also noted that his original muffler had been replaced after 25 years of use, but the car had never had any work on the engine.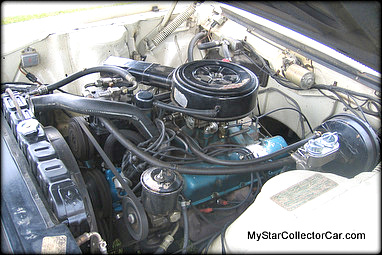 Clearly, I was willing to accept Dave's full disclosure about his Ambassador because the man and his car had been together for over 40 years and 100,000 miles together, so his list of problems was pretty short. Plus it spoke volumes about Dave's respect for his car.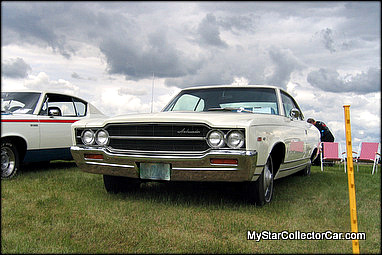 These are the kind of car guy stories that we want to tell at MSCC and I would like to thank Dave for a great story about a remarkable car that definitely has the right owner.
Jim Sutherland
Follow us on Facebook at-http://www.facebook.com/MyStarCollectorCar
Follow us on Twitter at- https://twitter.com/#!/MyStarCollecto1