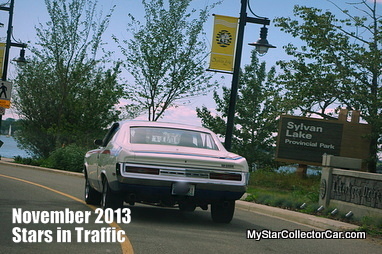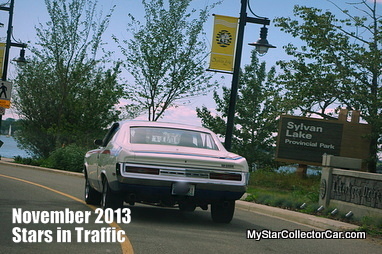 NOVEMBER 2013 STARS IN TRAFFIC: ADDING SOME MAGIC TO A DAY ON THE STREET
Car have become so nondescript that it's like a sea of clones in traffic. SUVs, sedans and minivans become a blur of functional, but boring cars.
That's why you need Stars in Traffic. There is nothing like a classic muscle car to offset the mundane look of modern traffic.
There is no question new cars make a lot more sense because they're safer, drive easier, they're more comfortable, they make better horsepower and mileage and you can drive connected to the world with every form of hi-tech gadget.
Is that enough?
New cars makes sense if you have no automotive soul but you want to add some magic to traffic, that brand new SUV or minivan is about as exciting a lecture from an accountant on ledgers.
Take look at some old rides that added some real magic to traffic in November 2013 Stars in Traffic.
For past MSCC Stars in Traffic please follow this link.