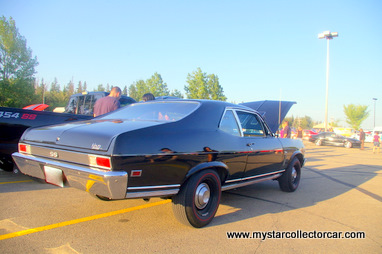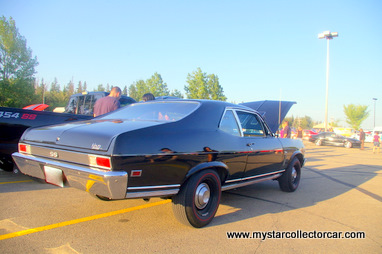 Darcy Snyder's car story begins like many-it's the standard "I used to own one" theme coupled with an intense desire to own one again.
In Darcy's case, the original car was a 1972 Nova-one he explains "I used to street race".
But he clarifies-"I got married and things mellowed out, houses became a priority" …words that most married guys echo every time a car from a youthful past is discussed with other car guys.
Darcy moved on in life, but he never lost the ties to his carefree past as a Nova owner.
He did drill down to exactly what kind of Nova he'd own again if given the opportunity and this 1969 L-78 SS 396 is the car.
This is an original, well-documented car with one of the best power to weight ratios in the free world and Darcy couldn't be happier. This particular Nova was found in the Maritime region of Canada-not typically a source of well preserved cars given the climate and heavy use of salt on the roads.
The Nova wasn't a regular driver because the original owner hated the gas mileage so that explains the 51,000 original miles and its well- preserved state in an area known to be death on cars.
This was originally a green car but it was hit in the early 70s so the Nova was painted black after the repair. At this point, Darcy can live with the repaint but a factory correct green is part of his future plans. Darcy is well aware of the value found in correct cars and he's willing to make that a long-term goal but for now he likes the understated bare bones look with the dog dish hubcaps.
Darcy has an even bigger reason to celebrate this car –his best man at his wedding died at 43 so, as he says " I clued in that life was pretty short, enjoy life because you can fall off the edge at anytime". That was a somber reminder to Darcy not to procrastinate on his dream-a classic and rare Nova.
You can forgive Darcy for being protective of this car but you can't help wondering if the 4-speed was part of his plan-as he says, his "wife won't drive it, she doesn't like the 4-speed". It doesn't stop there-Darcy's son already wants to drive the SS 396 when he gets his license.
And he doesn't mind the 4-speed.
Jerry Sutherland @mystarcollectorcar.com