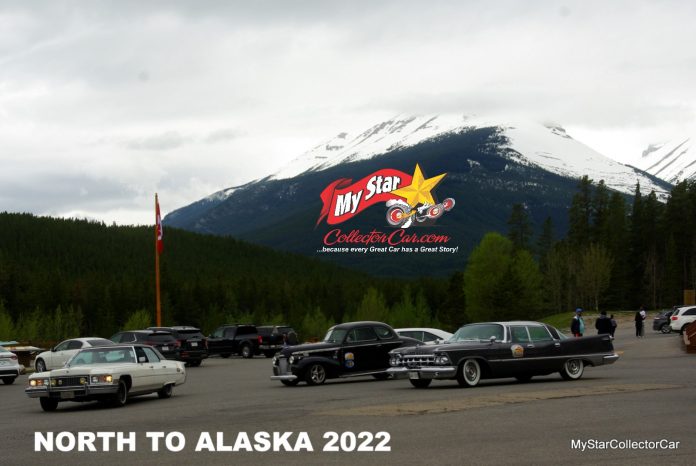 John Wayne starred in a movie called 'North to Alaska' and Johnny Horton sang a song called 'North to Alaska'—neither one envisioned a Swedish invasion called North to Alaska.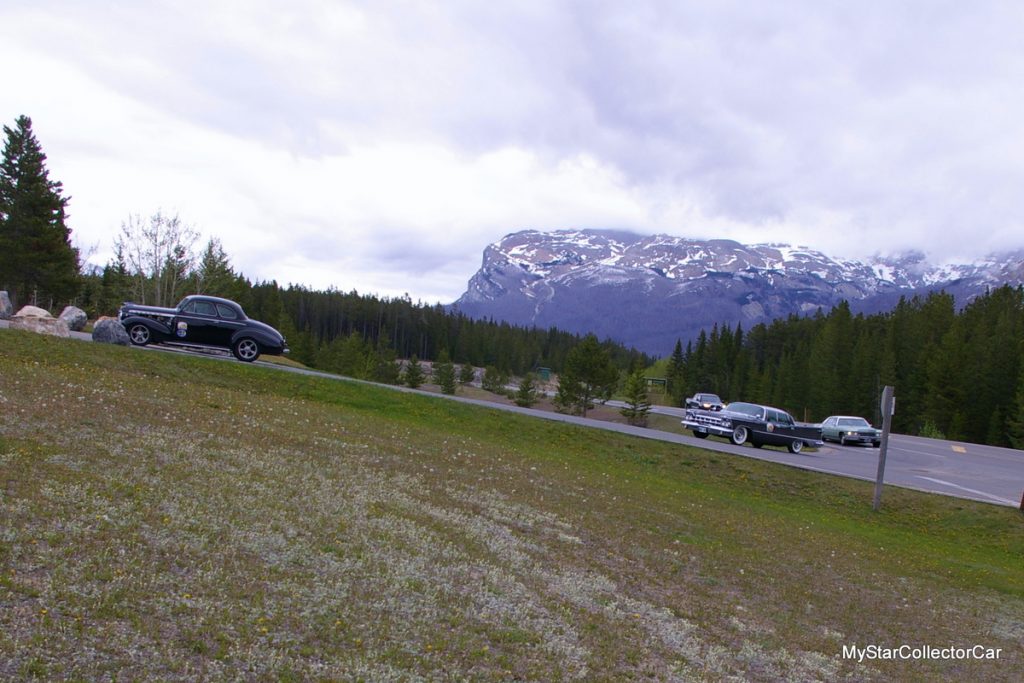 This is the third major road trip for these Swedish road warriors. There was a 2013 trip down the Lincoln highway, followed by a 2016 run down Route 66, but the North to Alaska run is clearly the biggest adventure to date for these explorers.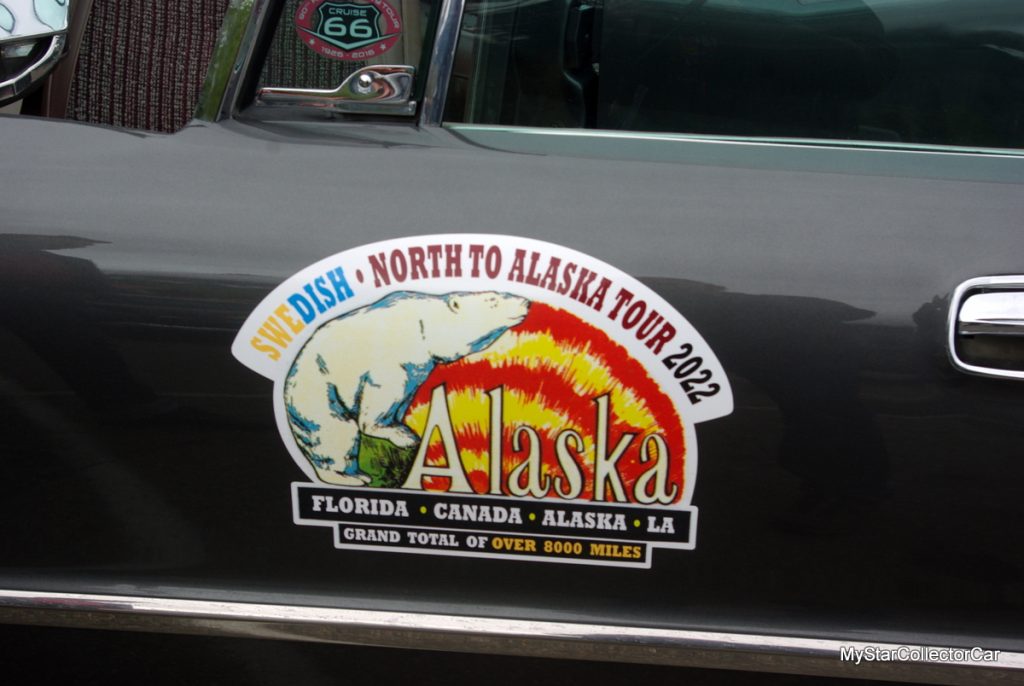 There are five cars in this massive road trip–a 1966 Pontiac Bonneville (Conny and Monica Wikström); a 1959 Imperial (Henrik Raggarn Björklund) ; two 1973 Cadillacs (Dan and Pia Fallkvist/white Cadillac and Stefan Börjesson and Elving Långdahl/green Cadillac). and a 1940 Chevy street rod (Kent and Marie Rickardsson).
Most of the cars were shipped from Sweden to Florida where they started the run in Fort Lauderdale and made their way through the south. MyStar caught up with them at the Saskatchewan Crossing in Banff National Park. They made quite a splash as they entered, because these are massive cars to see in a group like that—even with incredible scenery for a backdrop.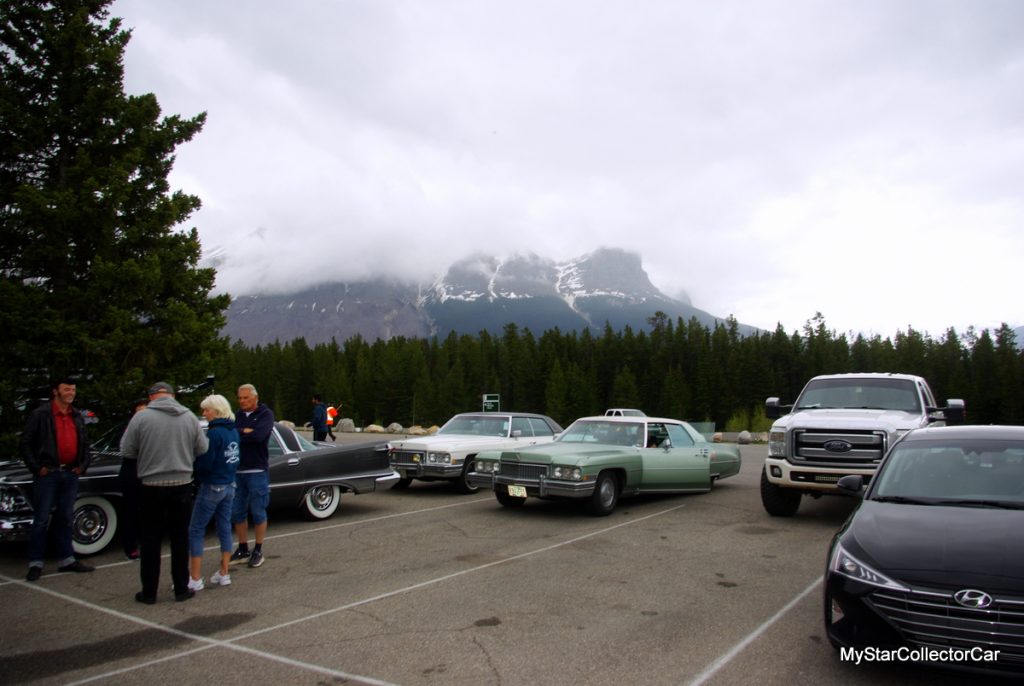 They keep a leisurely pace at around 60-65 mph on the road and they allow space between the cars so people can make a safe pass when needed.
There have been few problems to date—the '59 Imperial lost two frost plugs and a power steering hose, but nothing has brought the road warriors to a complete halt. Their trunks are full of extra parts because these guys are veterans of the road, so they know a problem can surface around every bend.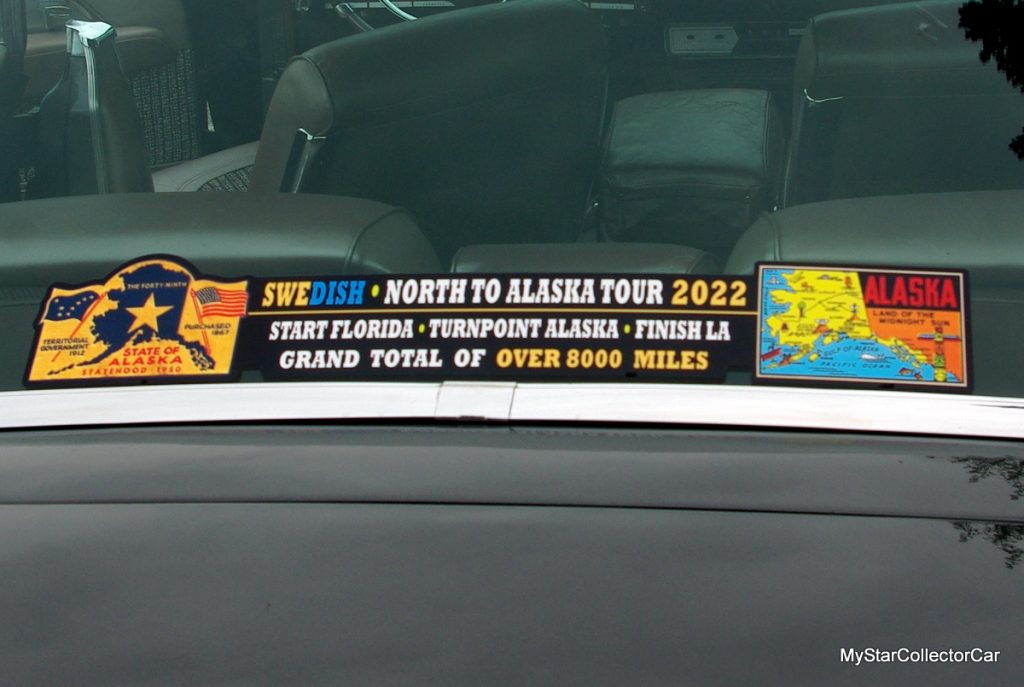 The weather gods have been kind–to a point–because they did encounter snow in the Montana-Wyoming area but that didn't stop them. They've driven through everything from hot and humid Florida to snowy mountain passes and the old iron hasn't missed a beat.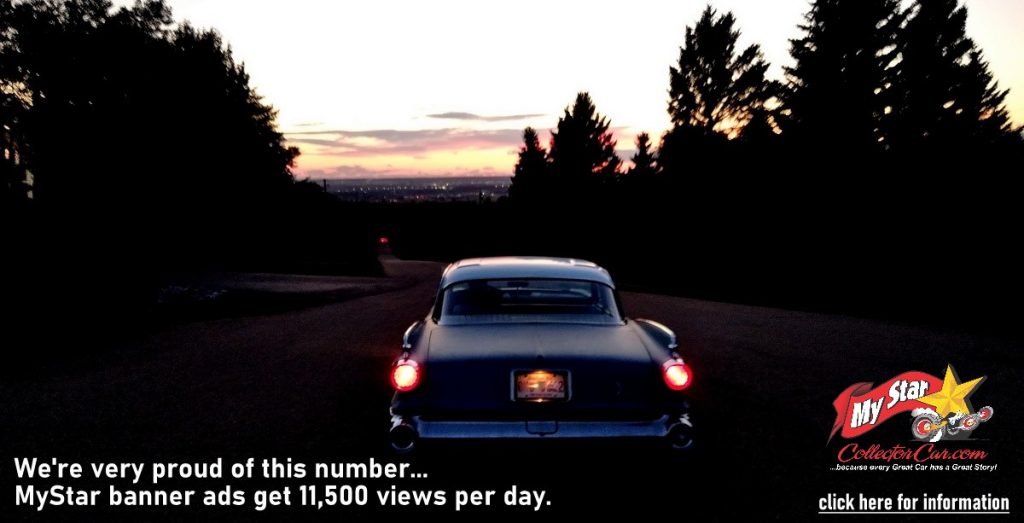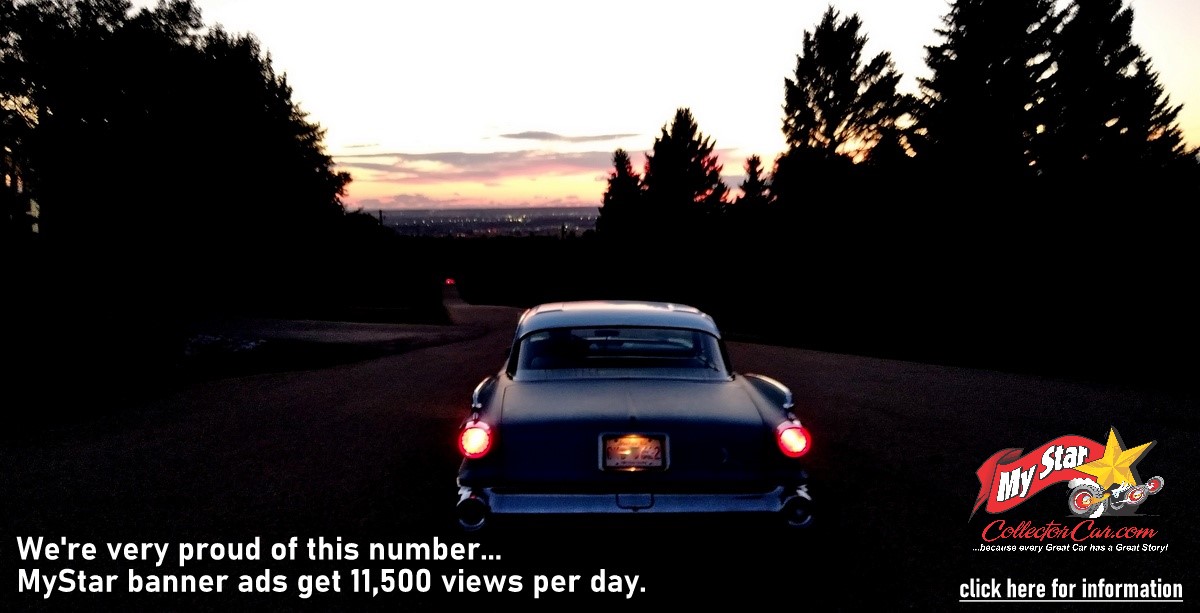 They've been very impressed with the friendliness of the people on the road—they've found people in the United States and Canada are very curious about them and their classic iron. They've also seen other drivers do the little things like allowing them to change lanes safely and they really appreciate the help.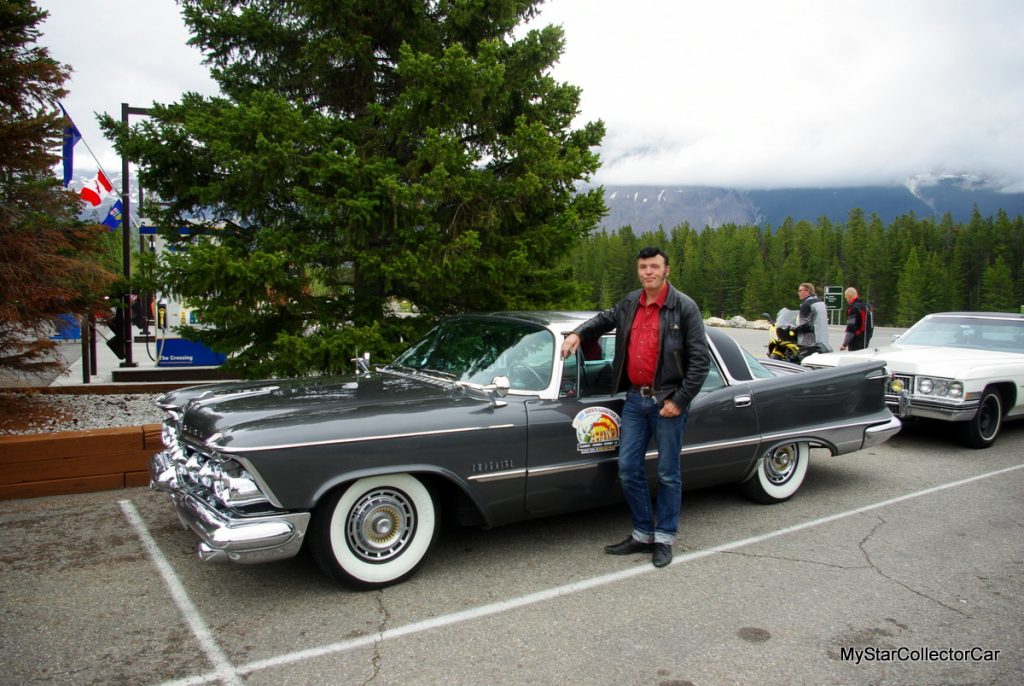 These Swedes are car guys in the truest sense because they're not afraid to plunge into the blood and guts side of the car hobby. They have the skill and talent to solve a problem on the side of the road—that's a huge asset when the newest cars in the lineup are 49 years old.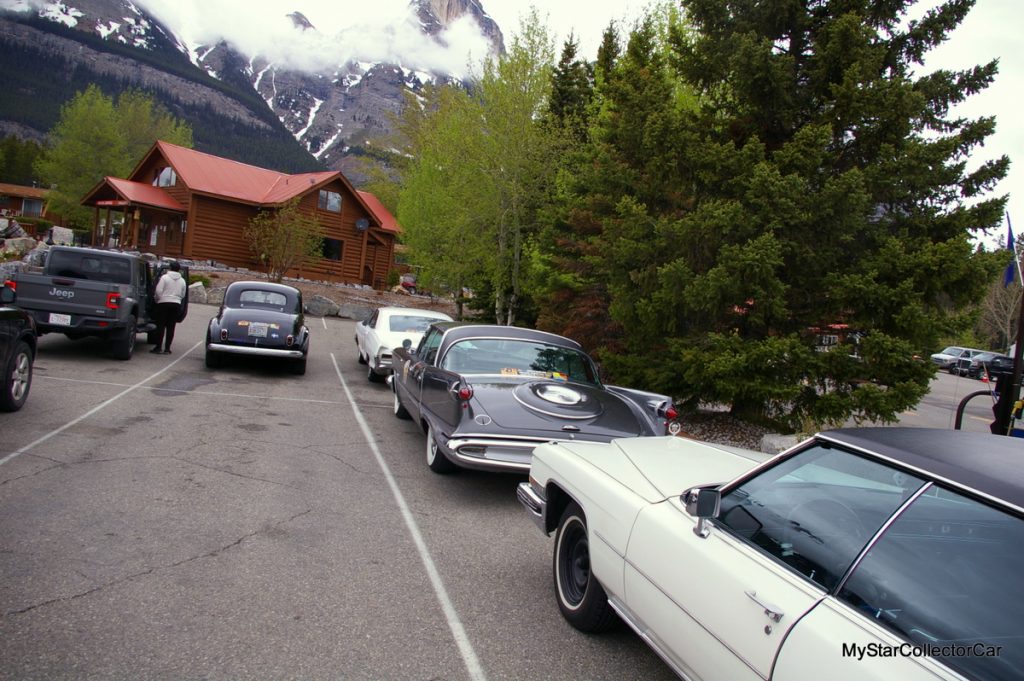 They also hate trailer queens. The truest adventure isn't found by unloading a car at the gates of a show. It's found when you aim old iron at a destination that would be a challenge for a new car. They are very casual about the trip because they've done it before—the biggest challenge is the distance and the terrain because some of the roads are going to be steep and less paved.
These Swedish road warriors are like modern Vikings because they're not intimidated by the distance of the voyage, or its inherent hardships—just like their ancestors.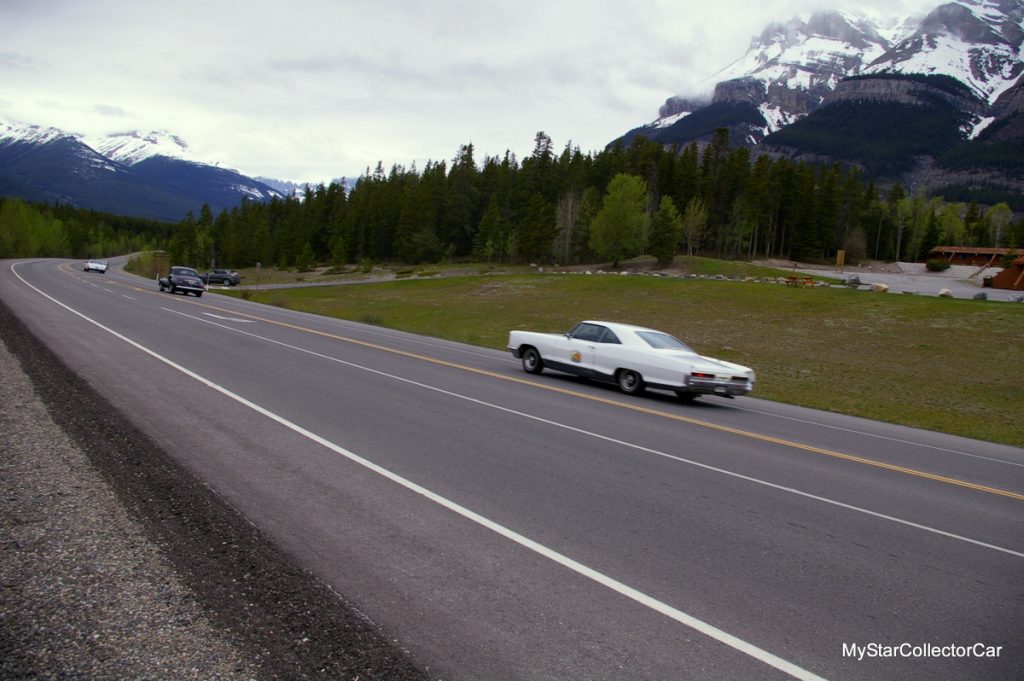 That's why this North American invasion is going so well.
By: Jerry Sutherland
Jerry Sutherland is a veteran, award-winning, automotive writer with a primary focus on the collector car hobby. His work has been published in many outlets and publications, including the National Post, Calgary Herald, Edmonton Journal, Ottawa Citizen, Montreal Gazette, Saskatoon StarPhoenix, Regina Leader-Post, Vancouver Sun and The Truth About Cars. He is also a regular contributor to Auto Roundup Publications.
Please re-post this if you like this article.