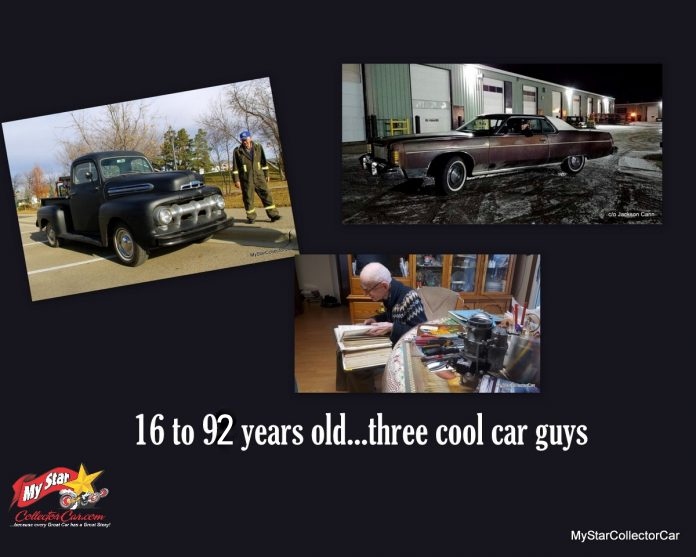 There are plenty of car guys from different age groups in the hobby, but most of them are likely over 40 and younger than 80 years old.
The first addition to our list was the oldest member of the group, 92-year-old Ted Weale, a legendary car guy in the hobby who began his long career in the automotive mechanical field in 1947. Ted used his mechanical expertise in a long career as a teacher, but also became an expert fabricator of obsolete parts along the way.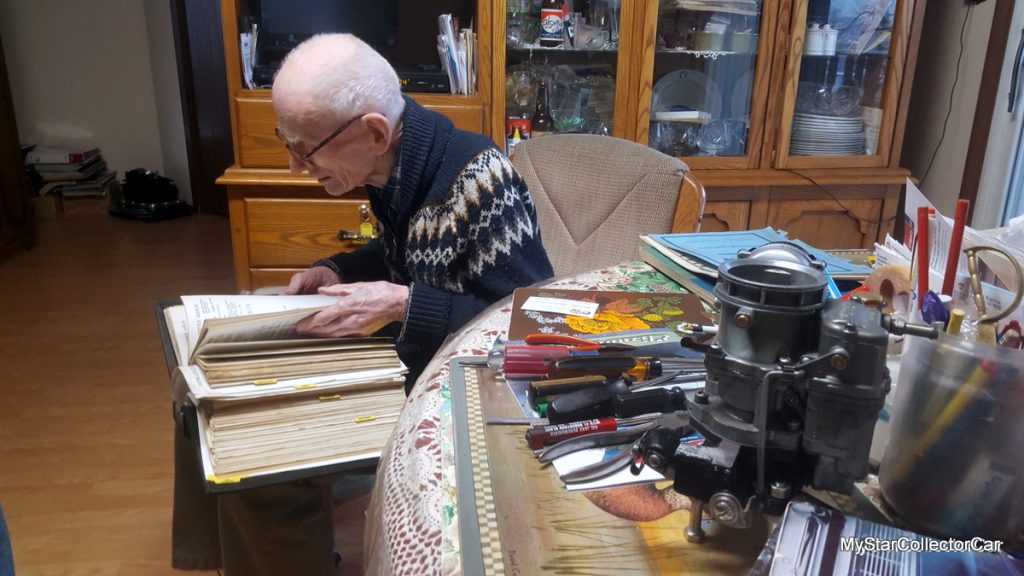 Ted also collected his own large collection of vintage cars along the way to his legendary status as a car guy's car guy. His expertise included his uncanny ability to make older vehicles run better than factory, including an-out-of-this world gift for fine-tuning old school carburetors. MyStarCollectorCar did numerous articles in 2021 about this remarkable car guy, starting with a feature piece about Ted Weale and his achievements over the past 74 years.
Ted has also collected a large fan base over the decades, most of whom share his passion for antique vehicles in their stock form. Unfortunately Ted passed away last month but not before he added us to his massive fan club in 2021.
Another addition to our list is only 16 years old, but Jackson Cann also made our outlier list because of his young age and old school dedication to the vintage vehicle hobby. Jackson is the proud owner of a 1977 Mercury Grand Marquis two-door hardtop that he rescued from a very uncertain future at an auto junkyard.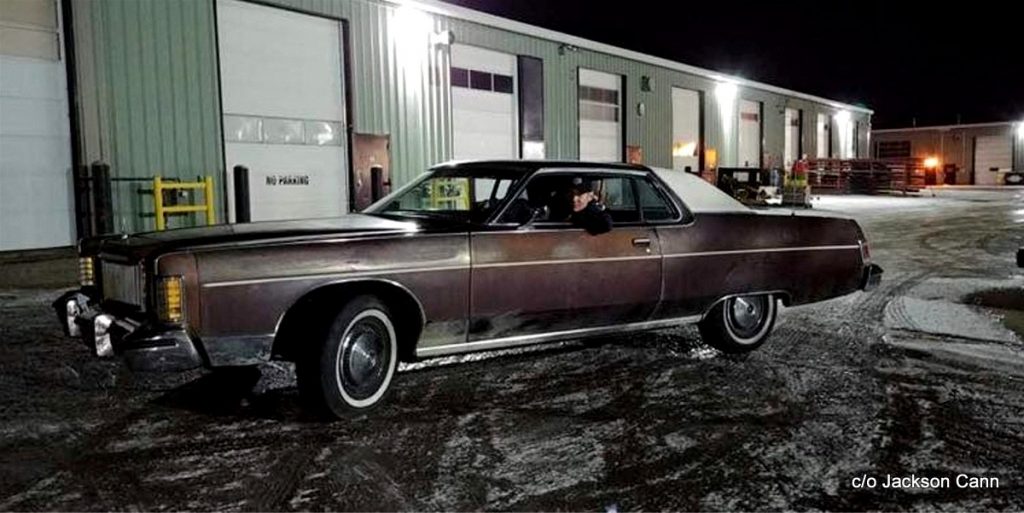 Then Jackson transplanted the power train from a 1976 Ford into the '77 Merc and was eventually able to reintroduce the big car to the road. Even better, his Grand Marquis has become Jackson's daily driver, although he has a few future goals left on his to-do list.
Jackson is a hands-on car guy who has always looked for the most cost-effective approach to his 1977 Mercury project. He chose an unusual vehicle that befits his multi-generational car guy heritage because Jackson comes from a Ford family.

A young car guy with a giant 70s-era road machine is not a typical combination in 2022, given the fact most of his peers spend their time staring at state-of-the-art electronic devices and have zero interest in new cars-let alone old cars built during an ancient time long before they were even born.   
Jackson has taken a different path in life, one that includes wrenching on a 1977 Mercury Grand Marquis and turning it into his daily driver. MyStarCollectorCar will showcase his full story in Spring 2022.
The final member of MyStarCollectorCar's elite car guy list is Clarence Creaser, a 90-year-old retired mechanic who has never quite retired from his former career. Clarence became an automotive instructor after he ended his career as a mechanic at the tender age of 63.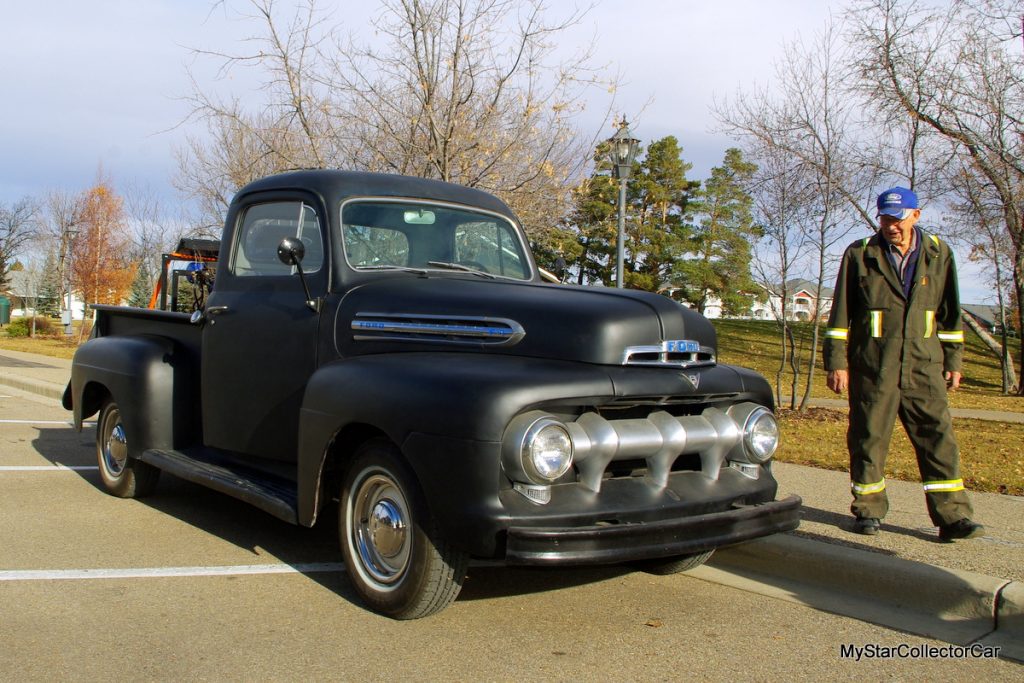 Clarence also rebuilt a 1951 Ford F-1 pickup truck that he rescued about 5 years ago and restored back to its original glory. The entire story can be found last month at MyStarCollectorCar and is noteworthy because Clarence has a running 70-year-old flattie V-8 in the truck's bed for showcase purposes at shows.
Clarence drives his '51 Ford pickup whenever the opportunity arises for him, including our photo shoot with him this past November. He is an amazing guy and is a solid member of MyStarCollectorCar's shortlist of outlier car guys who caught our attention in a big way this past year.
Thank you, gentlemen, we at MyStarCollectorCar salute you.
BY: Jim Sutherland
Jim Sutherland is a veteran automotive writer whose work has been published by many major print and online publications. The list includes Calgary Herald, The Truth About Cars, Red Deer Advocate, RPM Magazine, Edmonton Journal, Montreal Gazette, Windsor Star, Vancouver Province, and Post Media Wheels Section.