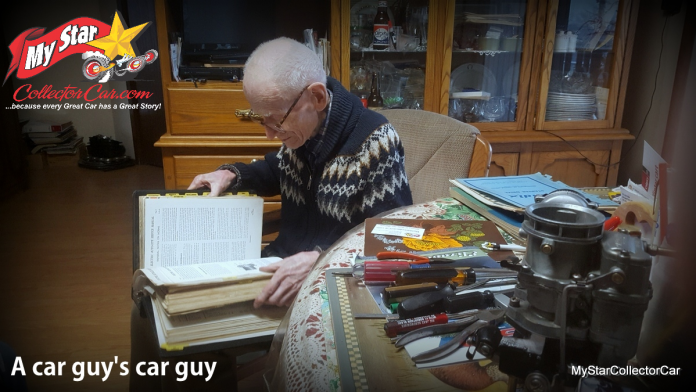 Ted Weale has assembled a wealth of automotive knowledge during his many decades of learning, working, and teaching in the mechanical field.
Ted took a 4-year high school program that combined both mechanical and academic pursuits so he could become a tradesman as well as a teacher. Ted kept his career options open and initially chose his apprenticeship at Acme Garage in his hometown of Calgary, Alberta Canada after he left high school in 1947.
After Ted obtained his journeyman certificate, he moved to Edmonton, Alberta, Canada so he could attend university and become an educator. Initially he went to university during the day followed by a 4 pm to 12 midnight job at an Edmonton garage.
It was a grueling pace for Ted because he was alone and given some tough car repair jobs at his night job- and still had to attend classes during the day. Eventually Ted moved back to Calgary with a newly minted education degree and started his 35-year career as a high school automotive teacher.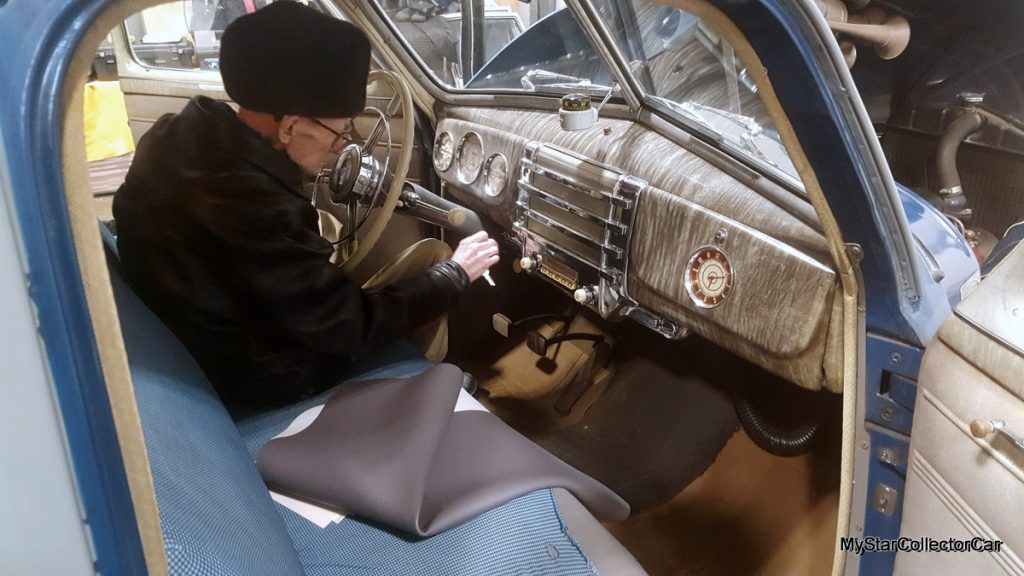 Ted also returned to work at Acme Garage during his summer break from teaching and encountered a 1931 Chevrolet sedan at his second job. He later spotted a newspaper ad for the car in 1961 and became only its second owner when Ted purchased the '31 Chevy in 1961 for the princely sum of 200 dollars.

The 1931 Chevy was Ted's first collector car purchase and he still has it. The full story behind his remarkable and very stock '31 Chevy will be the topic in a future MyStarCollectorCar article. Bear in mind Ted is a strong believer in originality and preserves his cars in factory condition.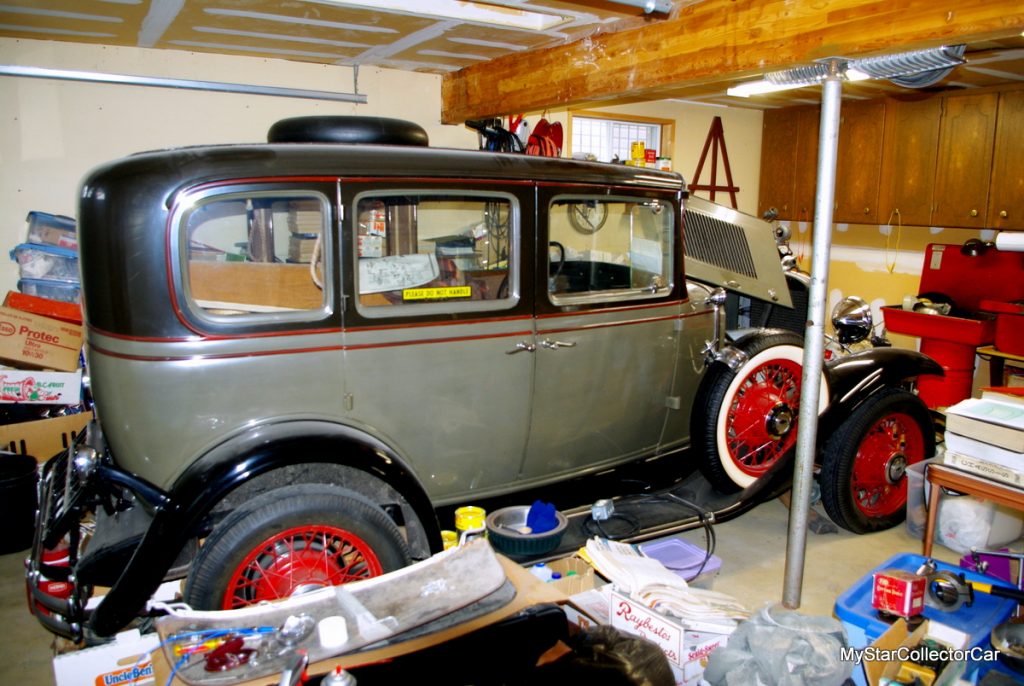 Ted also has an extensive collection of shop manuals, maintenance guidelines and original parts for a large variety of vintage vehicles, although he keeps his knowledge and expertise within a tight circle of customers because he views his current automotive lifestyle as a hobby–not a business. Ted is so well-known he earned the respect of Jay Leno–a guy who thrives on detail in his cars.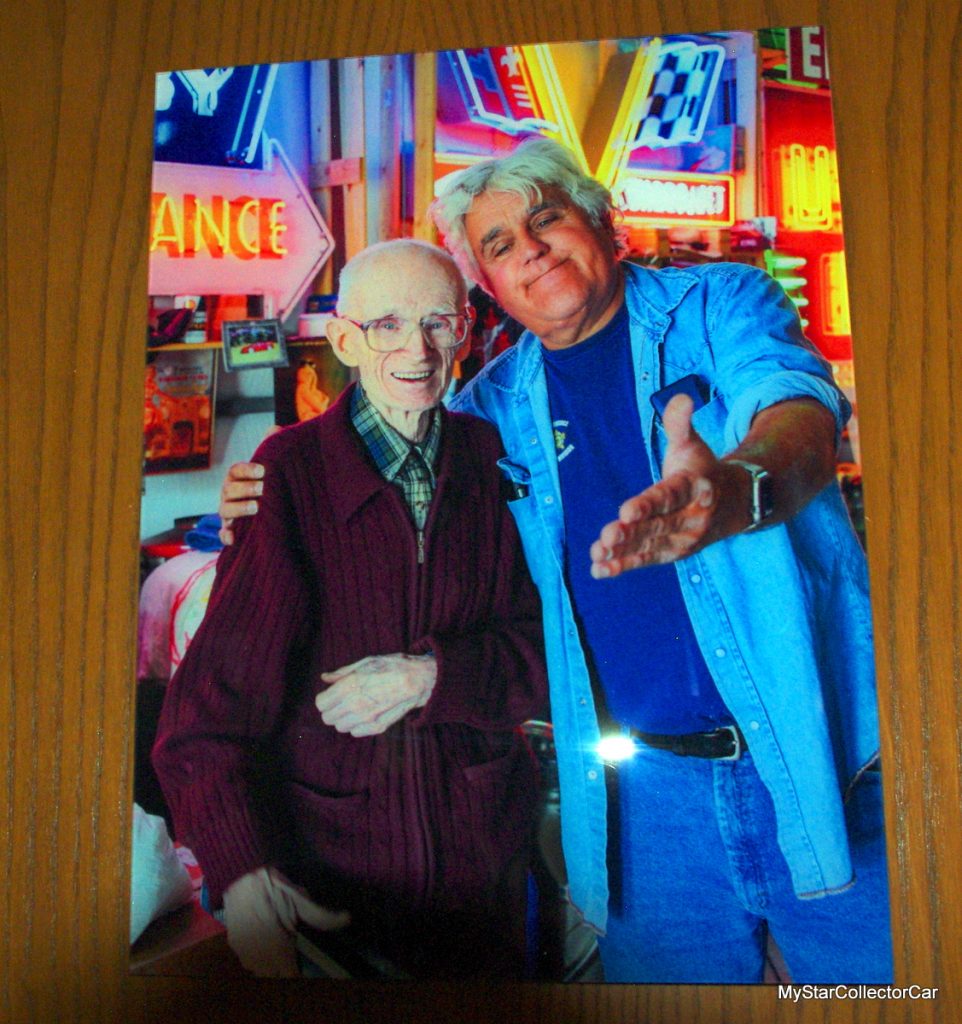 Ted applies his knowledge and skills to originality, including his wide array of vintage machinery that allows him to fabricate stock parts because "I won't modify anything" in his words. Included in the mix is a heavy-duty World War One-era drill press that is still rock solid, along with a large and complicated World War Two fabrication machine used for building ships that helps Ted recreate a variety of mechanical parts.
Another one of Ted's many prized possessions is a 1941 Buick four-door sedan. He is also only the second owner of the Buick and loves its originality. This 80-year-old Buick is a pure survivor car with many remarkable features that will be the topic of a future MyStarCollectorCar piece.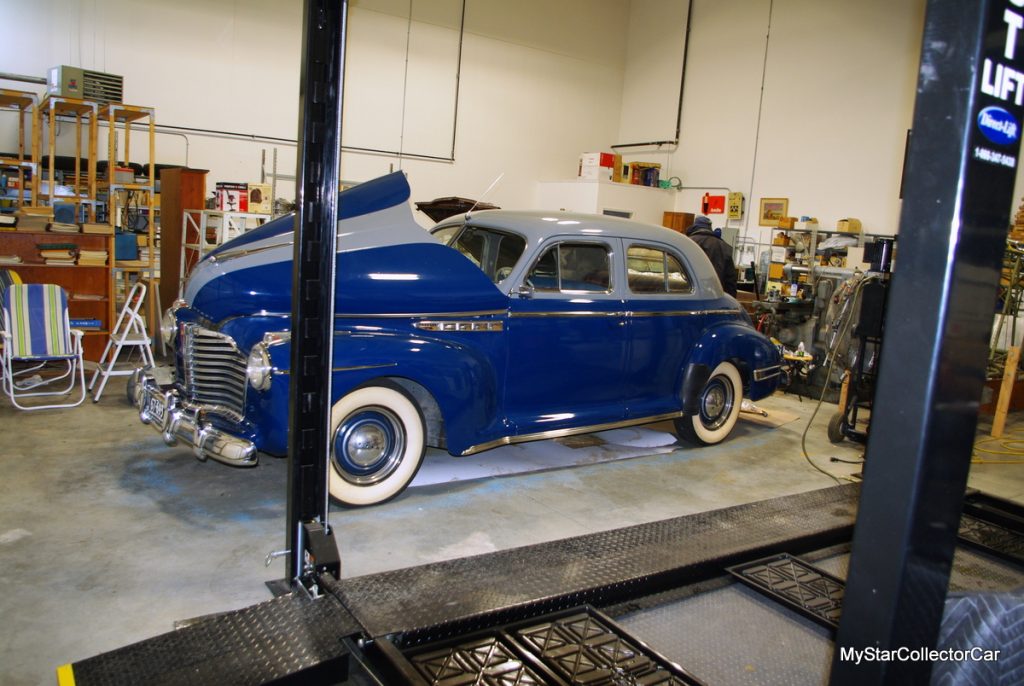 Ted's ownership history can be found in his 1976 Dodge Charger because he purchased the car brand new from a local Chrysler dealership back in the Me Decade and kept it in his family. Look for its full story in a future MyStarCollectorCar article.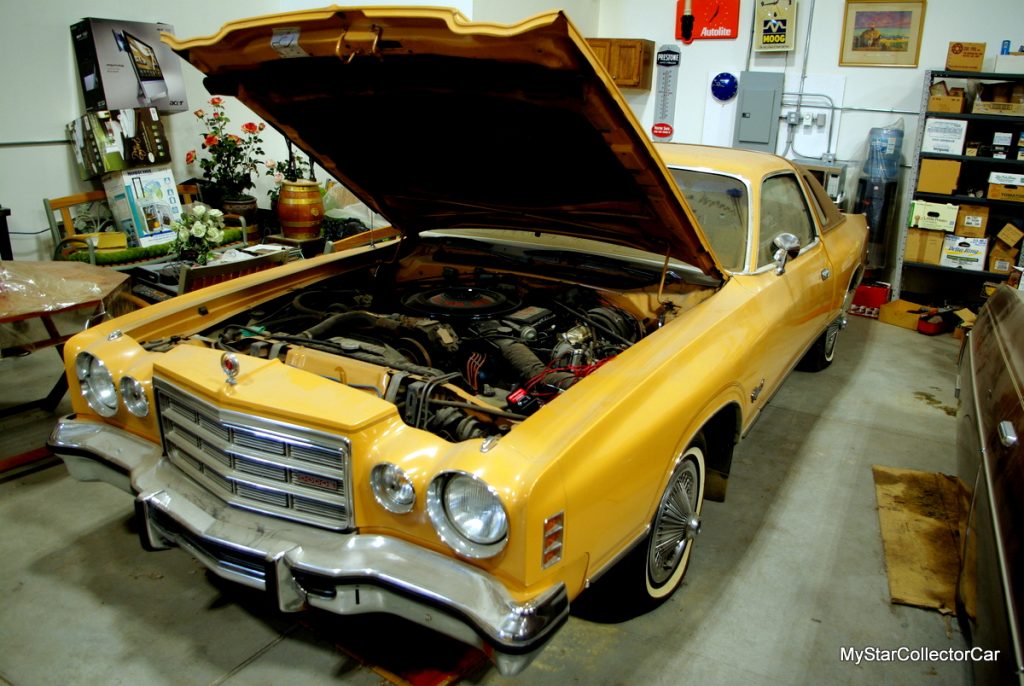 The final addition to our Ted Weale list of original cars is a fully loaded 1977 Chrysler New Yorker that caught the eye of his late wife Esther when she spotted the car in a Mopar showroom years after it left the Chrysler assembly line.
The well-preserved New Yorker has some unique features that Ted explained during the interview and they will be included in a future article about this high end Mopar.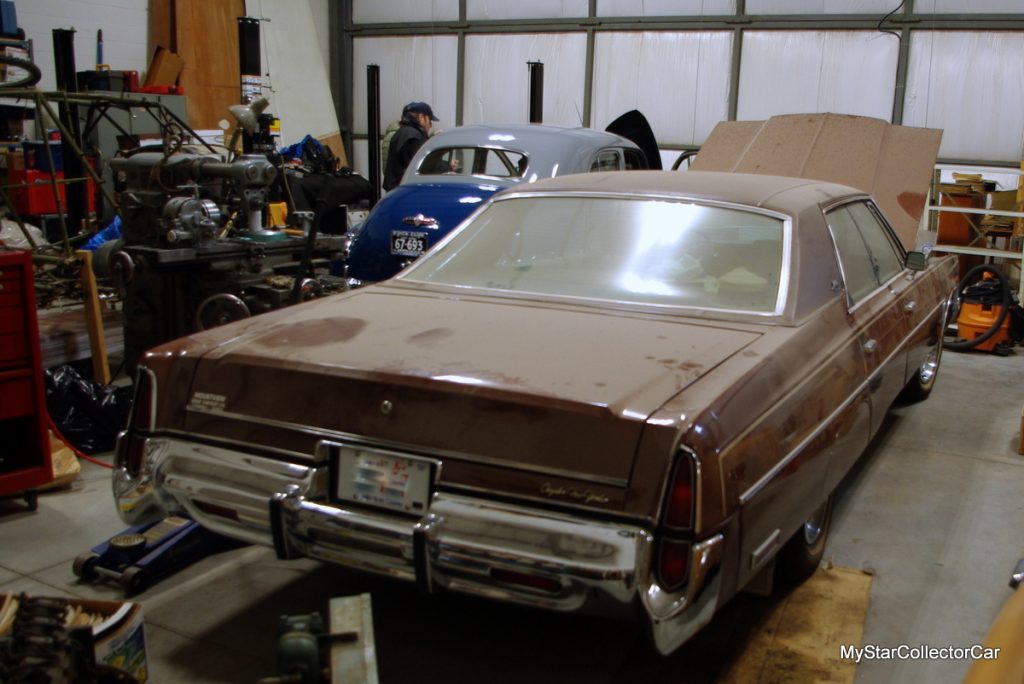 BY: Jim Sutherland
Jim Sutherland is a veteran automotive writer whose work has been published by many major print and online publications. The list includes Calgary Herald, The Truth About Cars, Red Deer Advocate, RPM Magazine, Edmonton Journal, Montreal Gazette, Windsor Star, Vancouver Province, and Post Media Wheels Section.