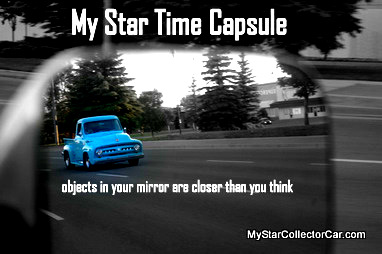 This was an article done in the October 1968 Motor Trend and it was written by Julian G. Schmidt.
Frankly, I've never heard of Julian-most regular readers know that my lifetime automotive god/journalist is, and always will be, the legendary Uncle Tom McCahill.
Tom was the most memorable balding, middle-aged hero a 10-year-old kid could have-next to my own Dad.
But Julian wrote a pretty solid article.
He didn't replace Uncle Tom or my Dad on the lifetime hero list  but he did introduce me to the Auto Craft Savage GT-a tricked out 68 Plymouth Barracuda. In 2011 they call them Pro-Touring cars-conventional iron that's been technologically upgraded so much that a car resembling a stock '55 Chevy will absolutely obliterate a C-6 Corvette.
Initially, I winced when I saw that it was a 2nd Gen Barracuda because the 67-69 version of the Mopar pony car was routinely raked over the coals back in the day. I remember a head to head comparison in Popular Science between the Big 3 pony cars where the Cuda spanked the Mustang and the Camaro in every facet of performance and came in 3rd .They didn't like the interior design, sheet metal and the higher stance on the Plymouth.
They weren't alone-sales reflected the public's lukewarm response to the 2nd Gen Barracuda and even now it's Door # 2 for car guys. I expected Julian to slow roast this fish.
I was wrong-he was absolutely objective about this bulked-up Plymouth and I couldn't disagree with his assessment of the larger 383 motor "the 383 can combine to quickly release rear end adhesion …for this reason the 383 is not recommended because of its weight…the base-model 340 version, with 200 pounds less in front and a wider usable rev range is undoubtedly the package".
Schmidt talked about the name in terms that are almost illegal today, " Yeah, tomorrow Ralph Nader'll be raising a helluva stink, demanding that innocent, well intentioned little Auto Craft Co., Inc., way up there in Milwaukee change the Savage's name to something like Pansy GT or Tulip or Thithy Thporth Car…"
I liked this one too,"So the Savage GT sits there growling and rocking back and forth like a Nordic fertility rite".
Julian actually liked the car…unlike today's automotive world where they'll compare a Bugatti Veyron to Aunt Elsie's 1993 Caprice just to use domestic iron as a speed bag. There was a refreshingly positive tone to this road test of juiced up Detroit iron in 1968. That tone is gone now but it was sure a good read 43 years later.
Thanks Julian
Jerry Sutherland
For more mystarcollectorcar click here- https://www.mystarcollectorcar.com/