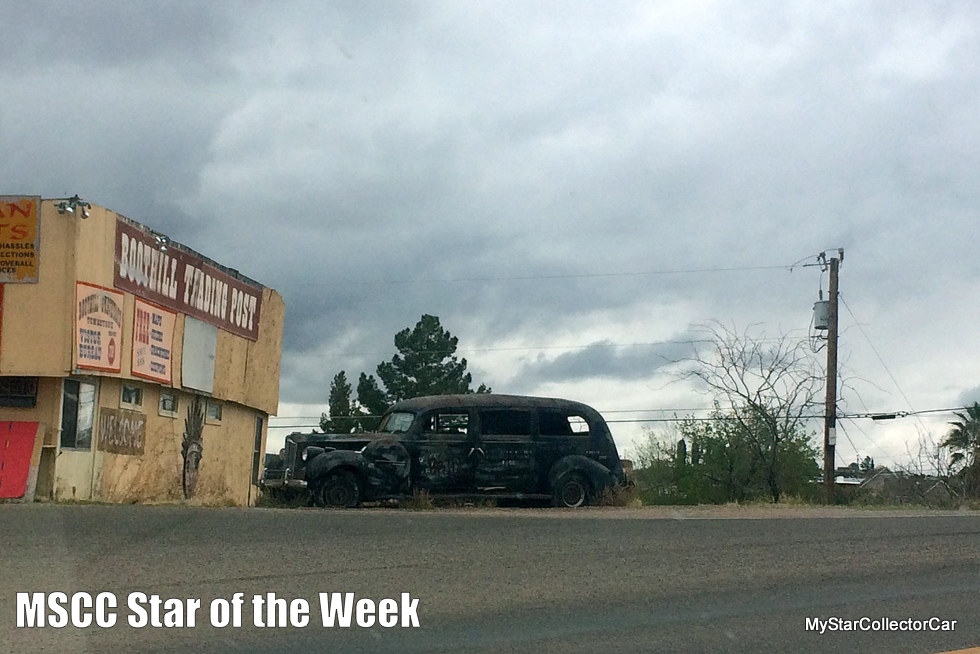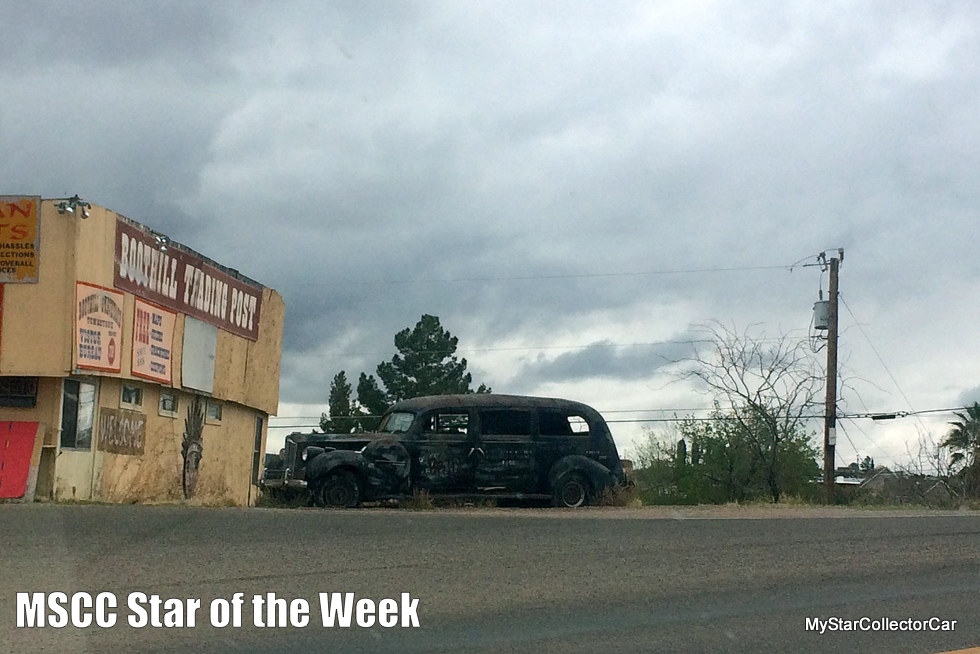 MSCC MARCH 13 STAR OF THE WEEK: BOOT HILL—THE PERFECT SETTING FOR A PACKARD HEARSE
Spring is a season of awakening and new life so the natural inclination is to dust off the car keys and hit the road in a bright red convertible.
That would be the natural response to spring but MSCC prefers to run a little contrary to ordinary.
'This old Packard hearse was spotted this past week in Tombstone, Arizona on an unusually gloomy day so the picture was perfect for Halloween but that's seven months away and nobody wants to wait that long to see a very cool picture.'
So the MSCC Star of the Week on the cusp of spring is this shot from Tombstone—the perfect setting for a hearse.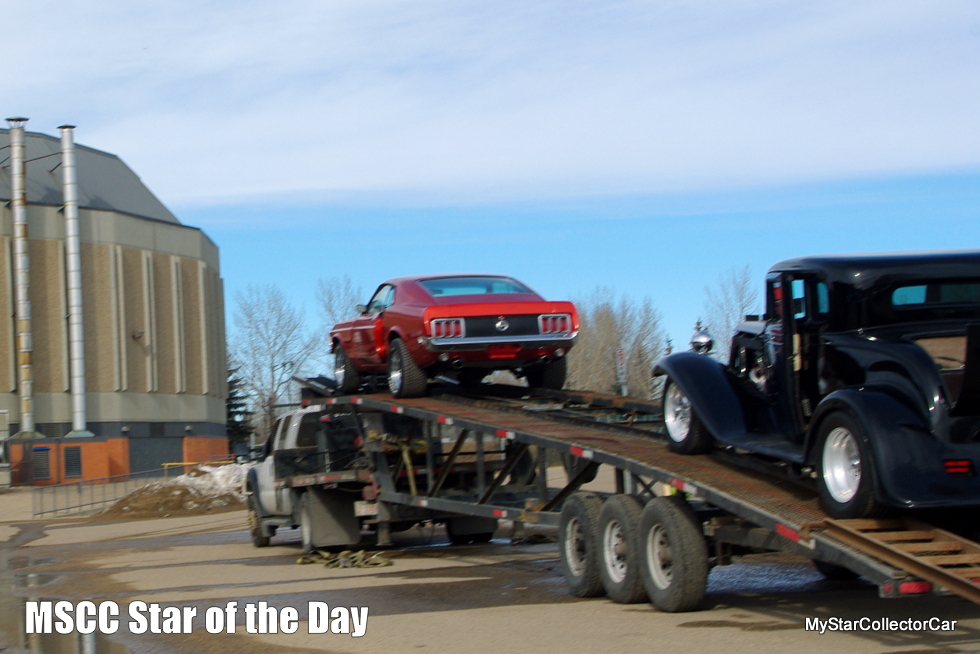 MSCC MARCH 12 STAR OF THE DAY: DESTINED FOR A NEW OWNER—THE LIFE CYCLE OF A CAR
There are very few people who make a "til death do us part" vow to their car.
Most owners have a functional relationship with their cars so once it quits functioning it becomes trade bait.
'There are very few guys who get so attached to their minivan that it's still around long after the kids leave home, but some guys do make longer commitments to cars like Corvettes or vintage Challengers. However, eventually even those classics find themselves at an auction. '

This MSCC Star of the Day Mustang was on a trailer yesterday at an auction where it was destined for a new owner—the life cycle of a car.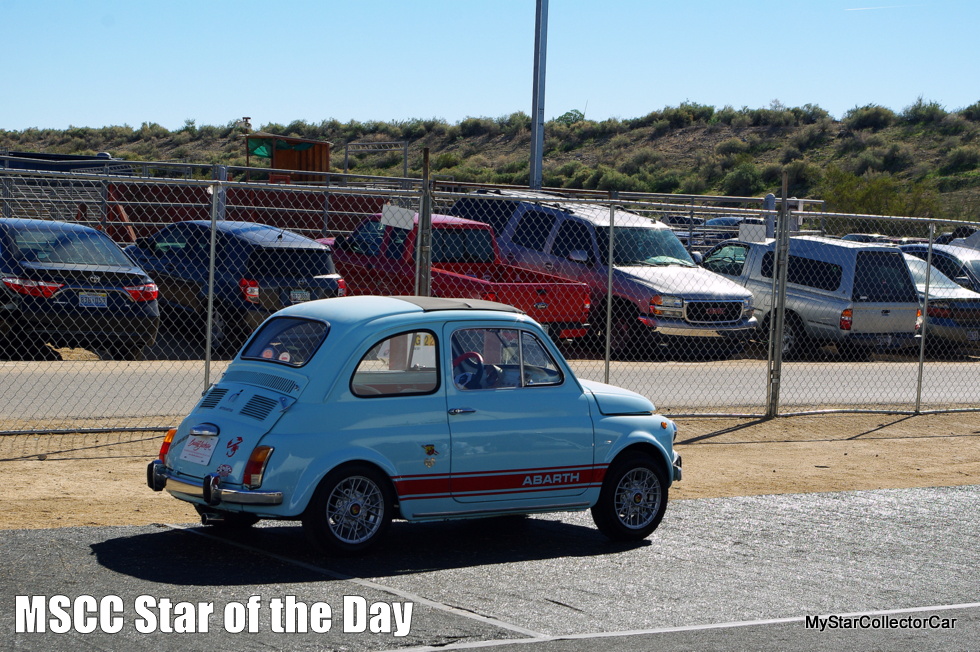 MSCC MARCH 11 STAR OF THE DAY: 1968 FIAT ABARTH 695 — THE INFANCY OF THE TUNER CAR CONCEPT
Tuner cars have been around in form or another for many decades.
Basically the concept is to take a nimble little car and tweak the liver out of it until it runs at insane speeds.
'Tuner cars share the "more power" mantra with the hot rod guys but they also want these little jalopies to handle like Indy cars so they make big numbers under the hood but they also stop and corner like champs.'
This MSCC Star of the Day is a '68 Fiat 500 (Abarth 695 specs) –these cars represent the infancy of the tuner car concept.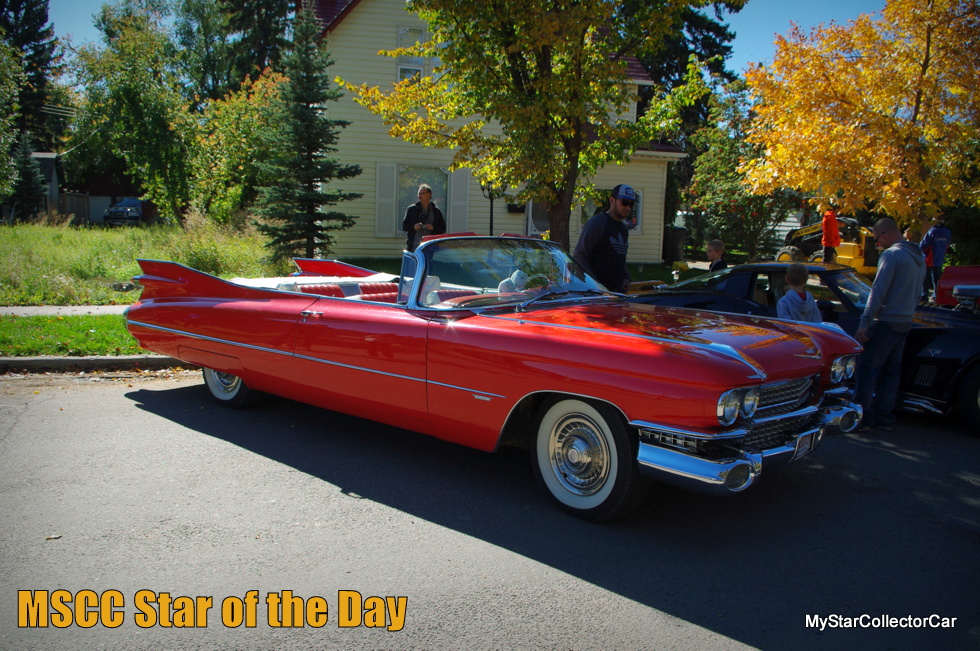 MSCC MARCH 10 STAR OF THE DAY: '59 CADILLAC CONVERTIBLE—REMEMBER WHEN WE USED TO BE COOL?
There will never be another automotive era to match the late 1950s.
This was a time to celebrate the anything is possible attitude that went hand in hand with the jet age and the new space age—the cars reflected the optimism.
'We'll never see another fin era because they don't mesh with the bean counters in Detroit or the armies of government safety cops who want to make every car look and act like a nerf ball.'
They kill any sense of adventure and optimism in style  but at least we have cars like this Star of the Day '59 Cadillac to remind us of what it was like when we used to be cool.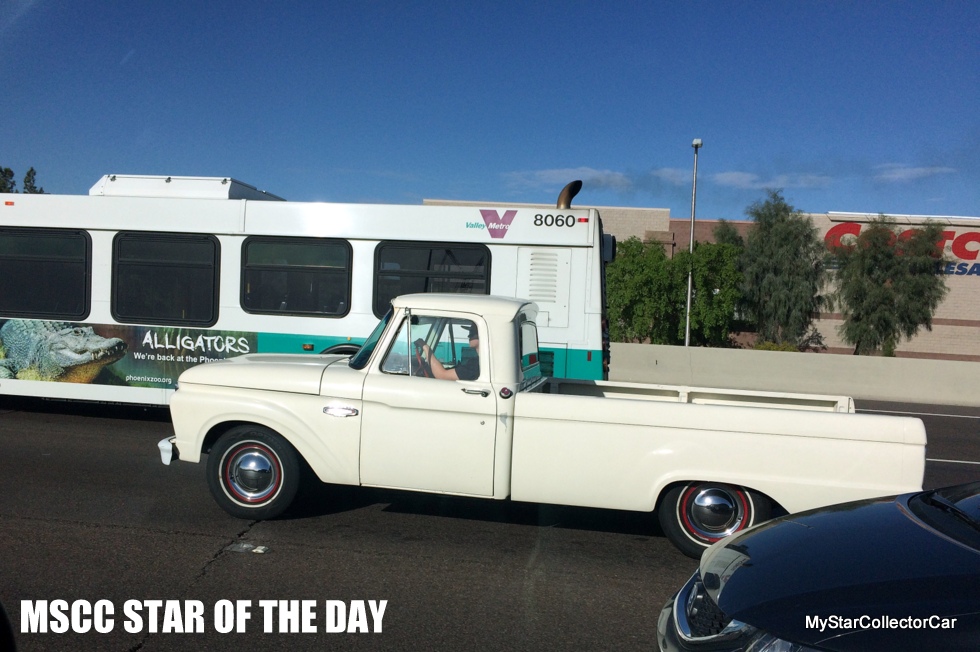 MSCC MARCH 9 STAR OF THE DAY: VINTAGE FORD—CAN YOU HANDLE A TRUCK LOAD OF STYLE?
Style is more concept than hardcore reality but it can be defined by a strong role model.
'For example, if you were a gunslinger in the Old West you didn't typically wear a dress to a showdown because it just didn't fit the gravity of the situation but if Billy the Kid wore a dress to all his gunfights every guy from Dodge City, KS to Tombstone, AZ would be wearing one.'
Old iron is a particularly good example of a strong role model for trends because some of the classics are timeless examples of style.
This MSCC Star of the Day is a vintage Ford truck in traffic yesterday and it oozes timeless style so the question is simple—can you handle a truckload of style?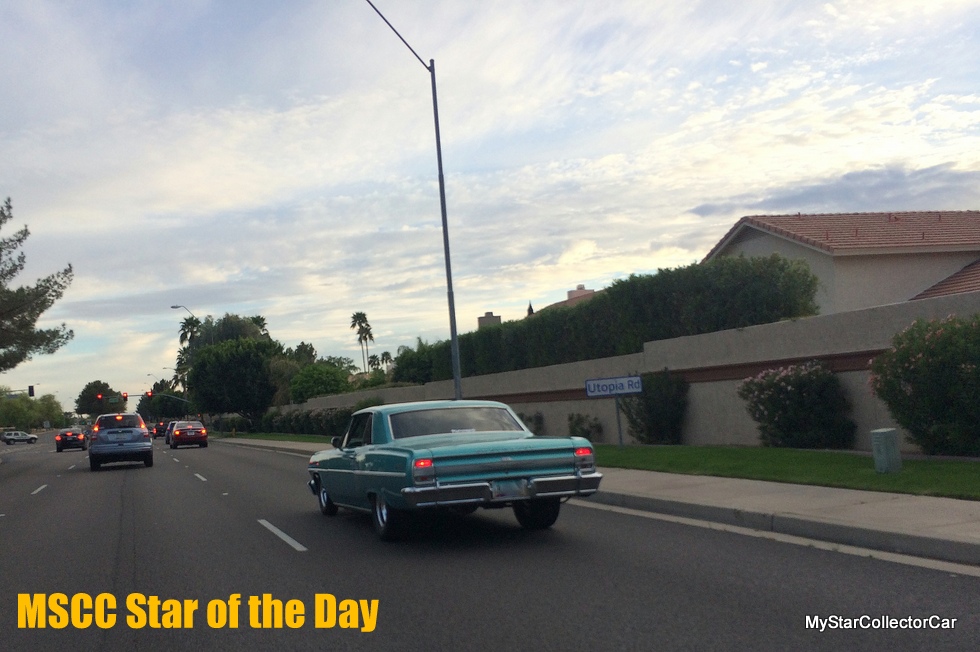 MSCC MARCH 8 STAR OF THE DAY: '64 CHEVELLE THE BEST WAS YET TO COME BUT THIS ONE COULDN'T WAIT
The Chevelle was a new concept at Chevrolet because it was a pioneer in the new intermediate-sized category.
These cars were designed to fit in between the compact Chevy II and the full-sized Chevys like the Bel Airs and the Impalas.
'The Chevelle would become a street monster but in '64 the biggest engine initially available was the 283 until pressure from the success of the GTO forced Chevy to add a 327 option so they were mid-range performance rides at best.'
This MSCC Star of the Day is a retro built muscled-out '64 Chevelle—the best was yet to come for these cars but this one couldn't wait.
MSCC MARCH 7 STAR OF THE DAY: '62 CHRYSLER NEWPORT—NEVER JUDGE A BOOK BY ITS COVER
There were plenty of sales games played in the 1960s.
Manufacturers used to push sales promotions with oddly-optioned cars and send them to dealers.
'These cars typically had a combination of options or option deletes that most buyers wouldn't tick off on an order list so they were usually discounted on the lot.'
This MSCC Star of the Day is a stripped-down Price Surprise special radio delete '62 Chrysler Newport 4-door with a never seen racing 4-speed on the floor—never judge a book by the cover.
CLICK HERE to Like us on Facebook
CLICK HERE to Follow us on Twitter
CLICK HERE to Follow us on Pinterest
Please re-post this if you like this article.
Star of the Day page sponsored by Southside Dodge