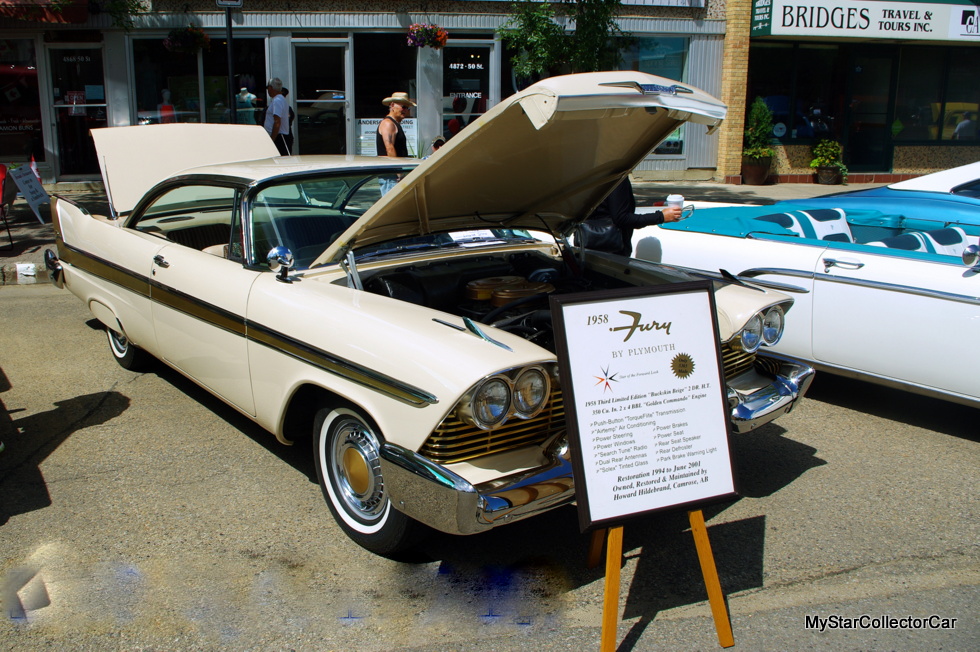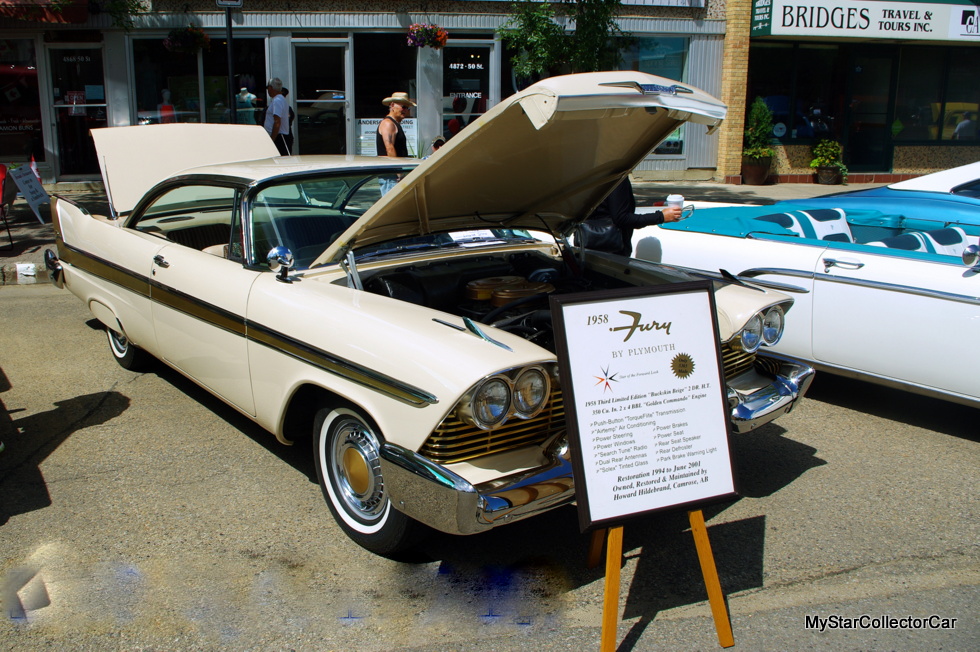 MSCC JULY 3 STAR OF THE WEEK: '58 FURY—RARELY SEEN MOPAR MUSCLE
There are a number of constants at car shows and one of them is you'll see a number of classic 1960s and early 70s Mopar muscle cars.
The other constant is you'll see very few 50s era Mopar fin cars.
'That's a shame because these Exner cars were cool right out of the box plus they were the advance wave of the Mopar muscle era. They led the charge when the horsepower wars began in earnest in 1955 and they dominated.'
This MSCC Star of the Week is a '58 Fury at a show yesterday—rarely seen Mopar muscle.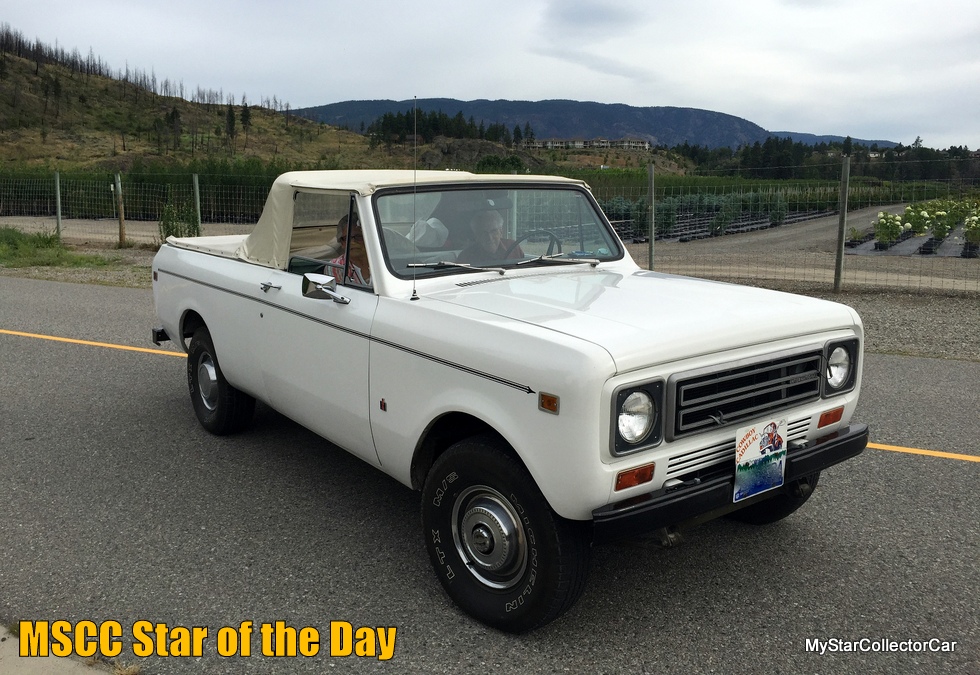 MSCC JULY 2 STAR OF THE DAY: 1979 SCOUT TERRA—HAUL PLYWOOD TO THE JOB AND YOU TO THE LAKE IN THE SAME DAY
International Harvester didn't build vehicles for fun.
They built vehicles to haul stuff, knock down stuff and haul stuff away so the word fun was never found in an IHC brochure.   
'IHC changed their no-fun attitude in 1976 when they introduced the Scout Terra because it was an open air truck but it was still a real truck with a real payload so you could realistically run it to the job site and the beach.'
This MSCC Star of the Day '79 Scout Terra can haul plywood to the job and you to the beach in the same day.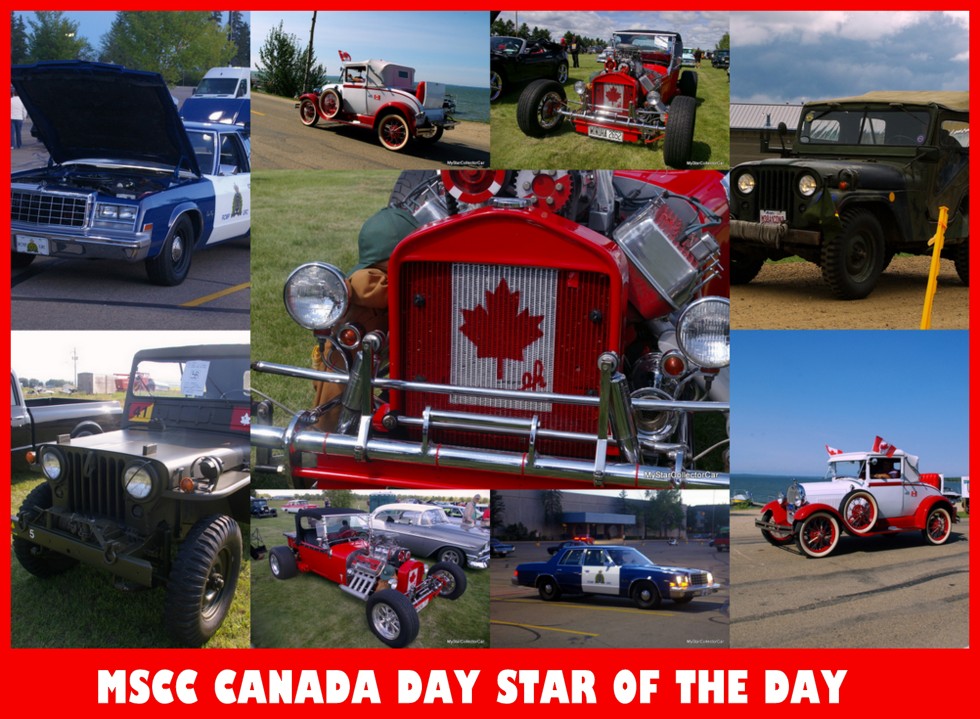 MSCC JULY 1 CANADA DAY STAR OF THE DAY: A COMPOSITE OF ALL THINGS CANADIAN
July 1st is big day in the land of moose, maple leafs and Molson beer.
'They used to call it Dominion Day but in 1982 they changed it to Canada Day—probably because Canada Day is an easier name for people to remember plus you can sell more stuff with a flag on it.'
The key to a good Canada Day celebration is patience for the long wait for the fireworks because the sun doesn't go down until midnight and it comes back up 15 minutes later.
Happy Canada Day—the July 1st MSCC Star of the Day is a composite of all things Canadian.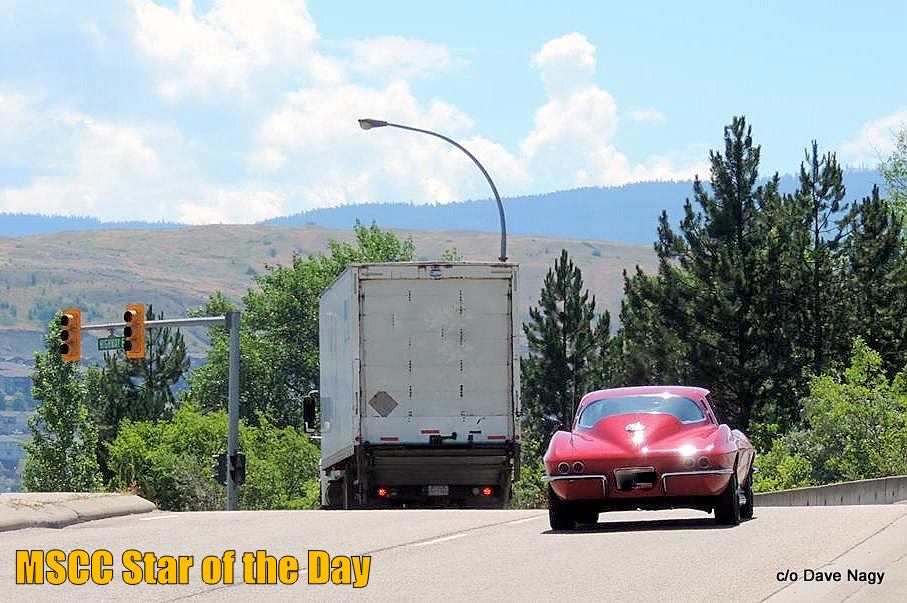 MSCC JUNE 30 STAR OF THE DAY: A VETTE AND A BEAUTIFUL SUMMER DAY IN A RESORT TOWN—HOW CAN LIFE GET ANY BETTER?
July is coming up fast and with that change in the calendar you'll see vacation happy people all over the place.
Resort towns will be jammed for the next two months because nothing goes better with a summer vacation than a summer vacation town.
The only thing that trumps a summer vacation in a summer vacation town is a classic summer vacation ride.
'A ride like this MSCC Star of the Day Vette yesterday—a beautiful summer day in a resort town. Does life get any better?'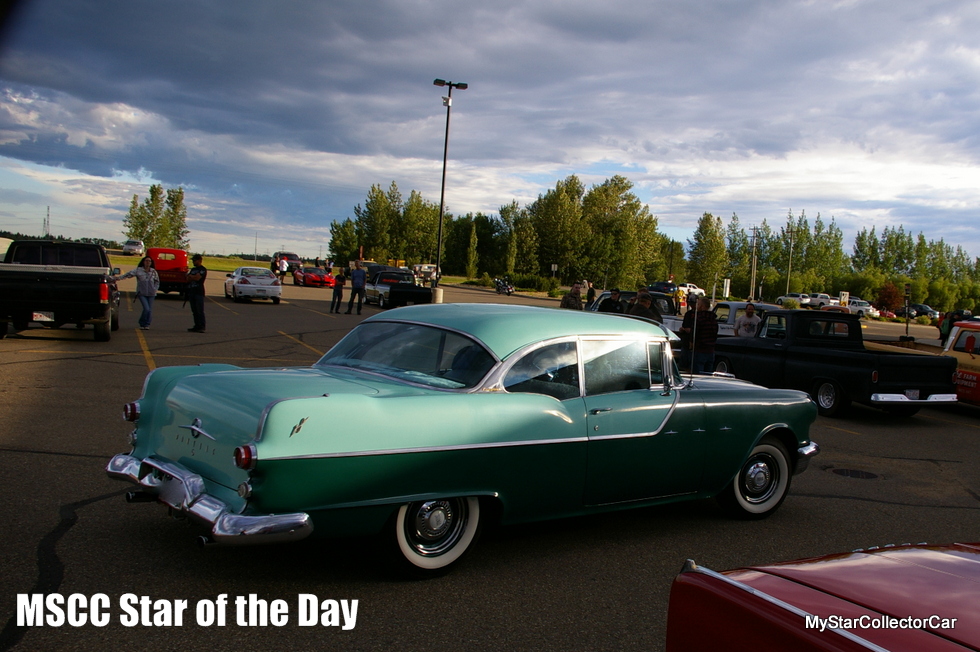 MSCC JUNE 29 STAR OF THE DAY: '55 PONTIAC—THE OTHER TRI-FIVE
Tri-five Chevys are in the record books for most survivors still on the road over the last 60 years.
'You cannot go to a car show without seeing a row of '55-57 Chevys—there may be even more on the roads now than twenty years ago because they sell reproduction bodies like Wal-Mart sells giant bags of potato chips.'
Their cousins—the 1955-57 Pontiacs are far less common.
This MSCC Star of the Day '55 Pontiac at a show last week is a great example of the other tri-five.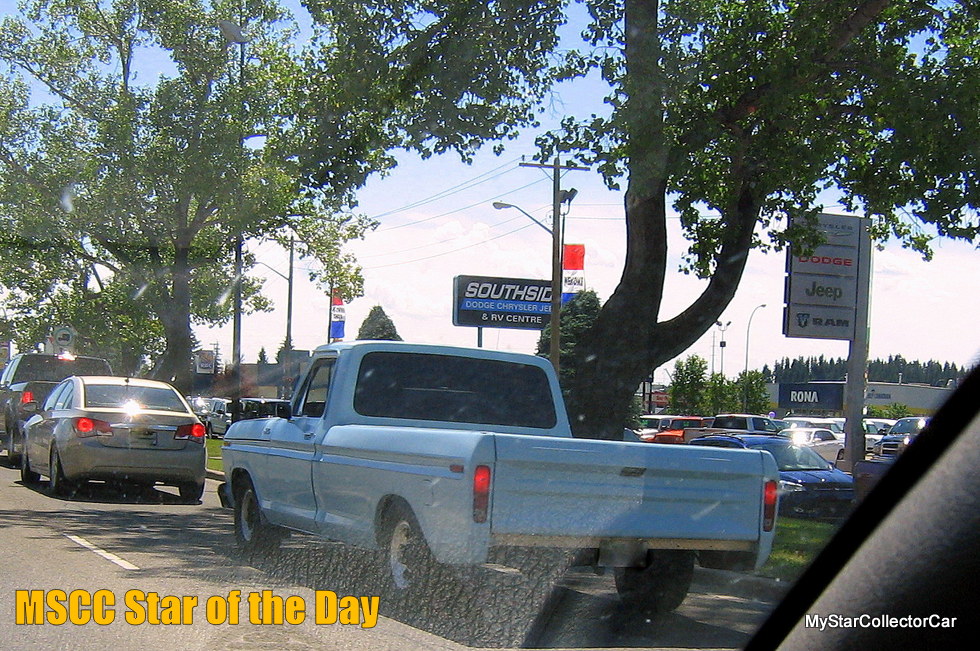 MSCC JUNE 28 STAR OF THE DAY: CLASSIC FORD TRUCK—A SIMPLE WORKING MACHINE
Trucks are big players in 2016.
'They are brute force machines with a luxury car ride so you can be a blue collar guy with the creature comforts of a CEO in the cabin of new truck but the toys come with a price.'
If something major goes wrong with a new truck you're looking at a massive bill because they are extremely complicated and hi-tech.
That's why this MSCC Star of the Day classic Ford truck is less intimidating because it was a simple working machine.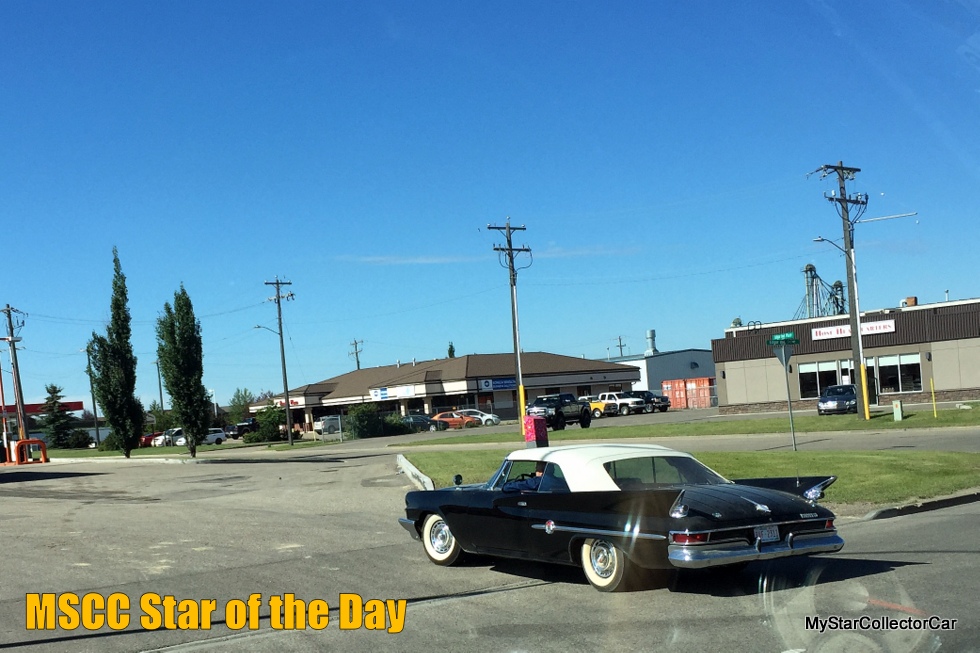 MSCC JUNE 27 STAR OF THE DAY: '61 300G CONVERTIBLE—BECAUSE SOPHISTICATION AND MUSCLE AREN'T MUTUALLY EXCLUSIVE
There's an old saying—"all brains and no brawn".
'This is definitely a shot at the nerds of the world because it says you can't be smart and tough at the same time so even though you're an expert at computer games with virtual combat, a real world barroom brawl is way out of your league.'
In reality, there are no hard and fast rules about brains and brawn.    
This MSCC Star of the Day is a 1961 CHRYSLER 300G because sophistication and muscle aren't mutually exclusive.
CLICK HERE to Like us on Facebook
CLICK HERE to Follow us on Twitter
CLICK HERE to Follow us on Pinterest