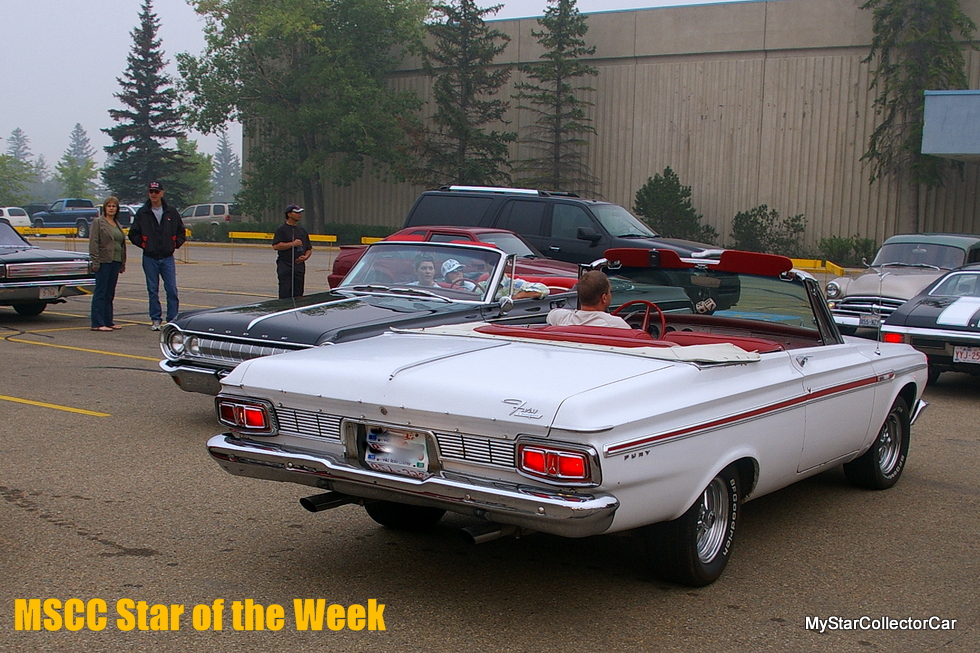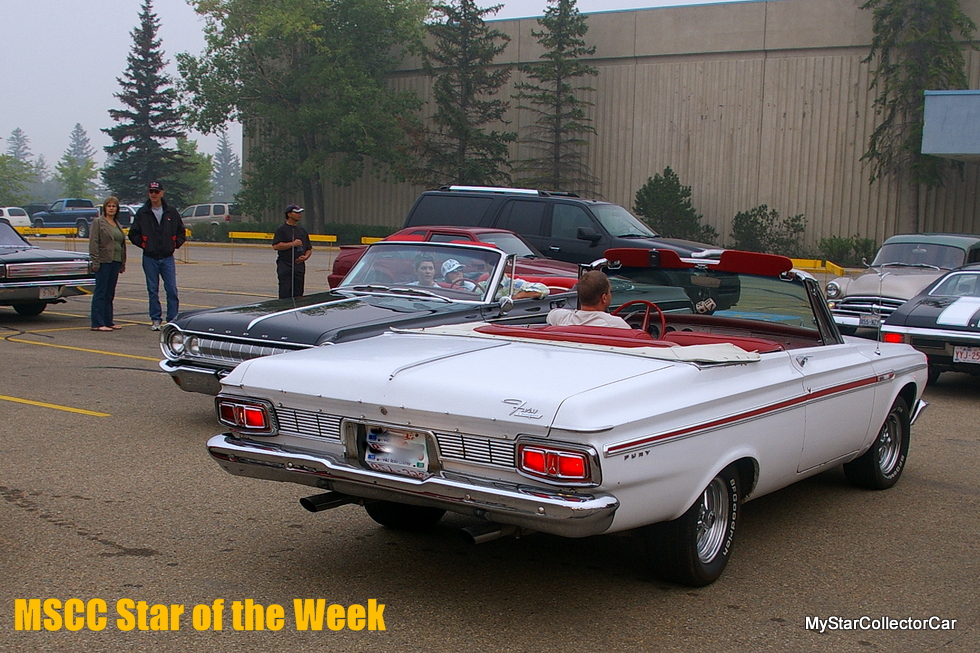 MSCC FEB 28 STAR OF THE DAY: '64 B-BODY MOPARS—IT WAS A BIG ERA AT THE TRACK AND ON THE STREET
The B-body Dodge and Plymouths were a big factor in 1962.
They were clean, dependable cars but they were deceptive because under that unassuming exterior lay a monster in waiting.
'All it took was a big block Max Wedge to wake these cars up and in 1964 (on the NASCAR tracks) these monsters took a steroid injection in the form of a 426 cubic inch race Hemi.'
These two '64 B–body convertibles were at a show a few years ago-it was a big era at the track and on the street.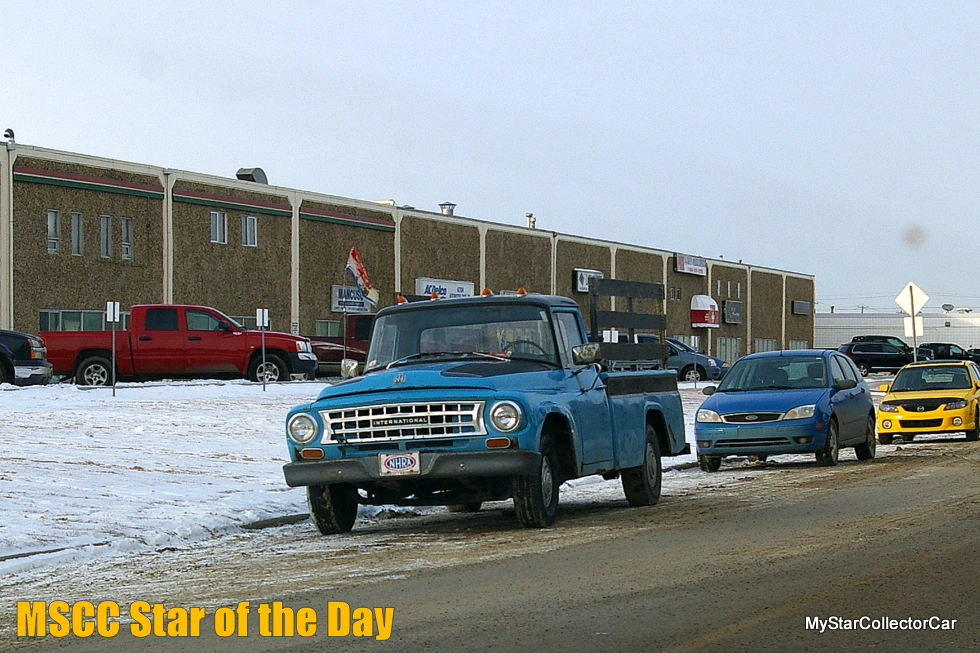 MSCC FEB 27 STAR OF THE DAY: IHC TRUCKS—DO THEY EVER REALLY RETIRE?
International Harvester was founded on two words—hard work.
They built farm machinery and trucks so you won't find an IHC grain truck in the parking lot of a country club.
'International Harvester products have played a role in employing, feeding and building North America since the 1800s so they were a fundamental part of the farms, buildings, roads and anything else that required brute force.'
This MSCC Star of the Day IHC truck was still working a few years ago—do they ever really retire?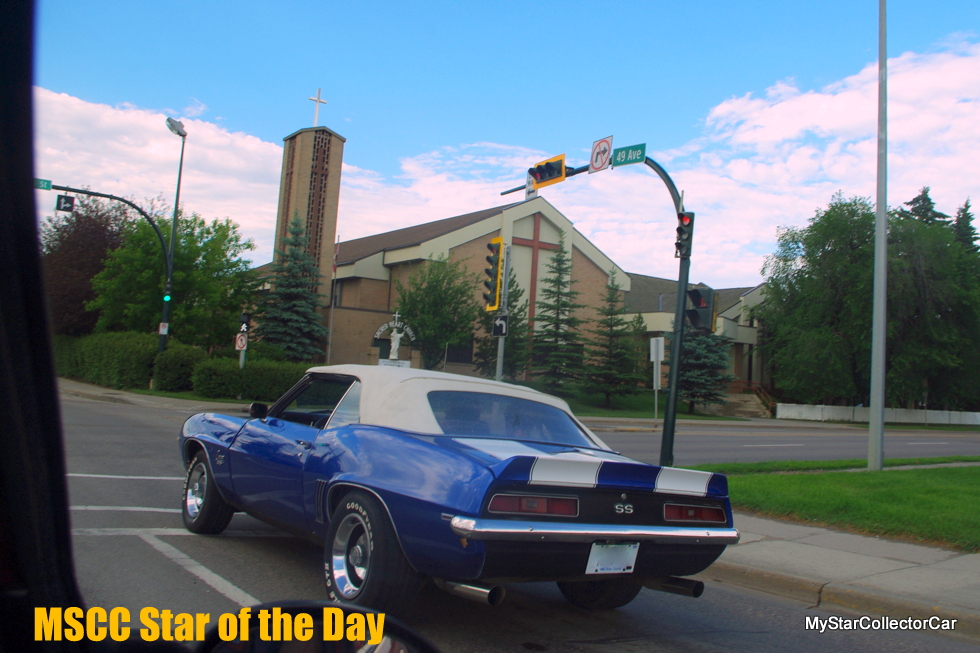 MSCC FEB 26 STAR OF THE DAY: '69 CAMARO—SOME CAR GUYS CALL IT A RELIGIOUS EXPERIENCE
The car hobby has often been compared to a religion and that's a pretty fair assessment.
'Car guys are devoted to their belief that old iron is the highest form of automotive expression and they do break down into factions with a common belief.'
The factions have names like Ford, Chevy, Mopar, European or Japanese and these factions break down into sub-factions like car, truck, custom, stock—the list stretches into infinity.
This Star of the Day '69 Camaro was spotted near a church a few years ago and that was fitting because some guys would call it a religious experience.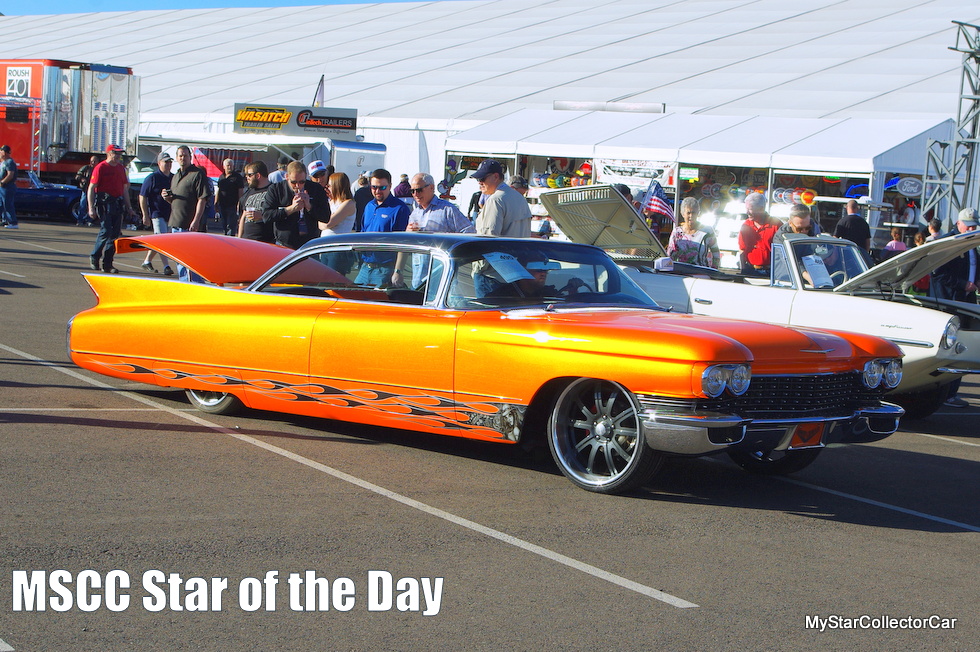 MSCC FEB 25 STAR OF THE DAY: CLASSIC CADILLACS—THE NEW PLATFORM FOR A CUSTOM
There was a day when the closest a Cadillac came to a custom car was when its engine was donated to a hot rod.
Car guys loved the big Caddys for their power—not their looks back in the early days of hot rods.
'A guy named Elvis Presley offered his own version of Cadillac customizing when he ordered a pink one back in '55 but generally these big luxury barges were the prime domain of high-powered bankers but lately they've gone from sedate to wild in the custom world.'
This MSCC Star of the Day is clearly a non-stock Caddy-the new platform for a custom.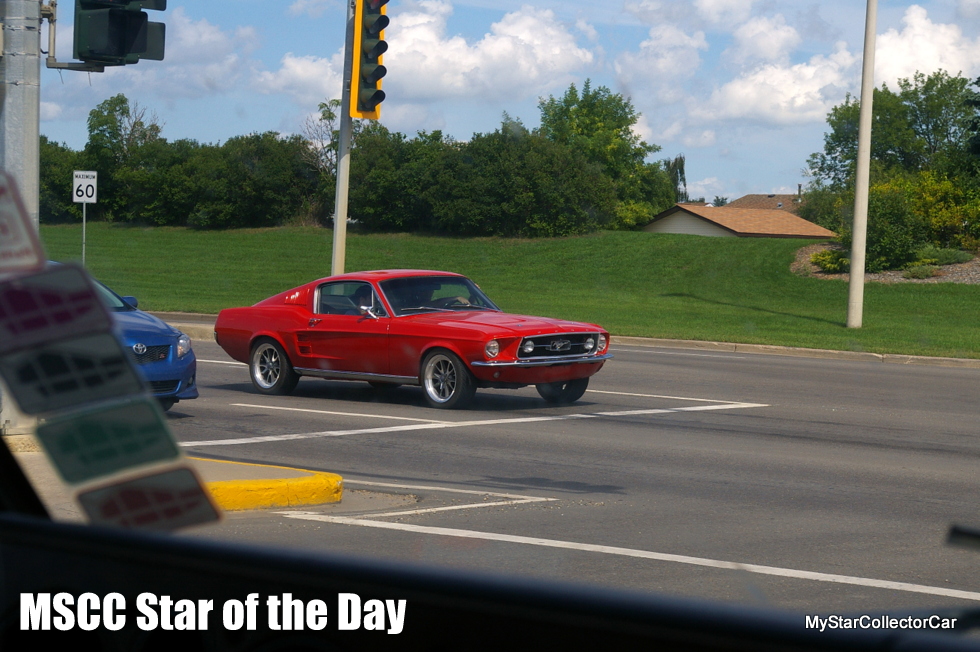 MSCC FEB 24 STAR OF THE DAY: YOUR DAY CAN BE PRETTY AVERAGE—THEN A CLASSIC RED MUSTANG SHOWS UP
The average person doesn't have a daily highlight package written into a contract.
'Highlights are very subjective so a street guy's  highlight can be as simple as finding a five dollar bill while a Wall Street guy's highlight would be a billion dollar stock deal.'
Car guy highlights are basic—anything cool on 4 wheels (or more) is a highlight—no questions asked.
This MSCC Star of the Day was in traffic 7 years ago on an average day—then a classic red Mustang showed up.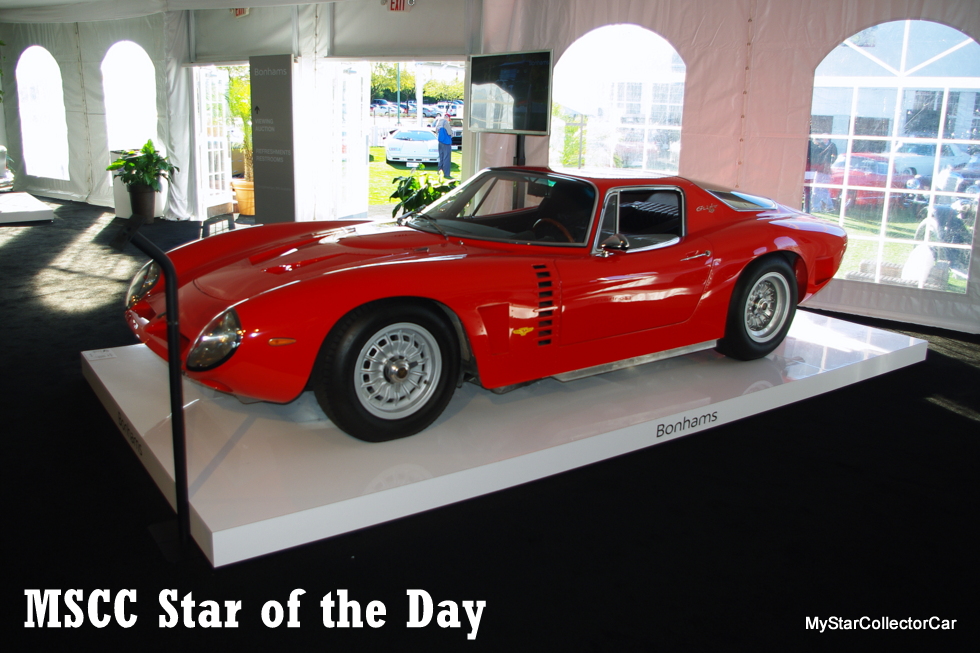 MSCC FEB 23 STAR OF THE DAY: 1965 ISO GRIFO A3 COMPETIZIONE—A CHEVY-POWERED FERRARI KILLER
Ferrari has always had a bullseye on its back.
That's what happens when you are in an eternal struggle for more speed and more wins against the competition—on and off the track.
'Renzo Rivolta built refrigerators and eventually the cute as a bug Isetta but in the 60s he wanted to take on the king of the hill Ferraris so he grabbed one of their designers, tweaked a small block 327 Chevy to make 420 horsepower and made history.'
This MSCC Star of the Day '65 Iso Grifo A3 Competizione is basically a Chevy-powered Ferrari killer.
MSCC FEB 22 STAR OF THE DAY: '61 CHRYSLER—THE END OF AN ERA
There was a wave of optimism in the 1950s.
The ravages of World War II were starting to fade, jobs were available, the Baby Boom was in full swing and we were on the cusp of the space age.
'The cars reflected that space age optimism so this was an era when form triumphed over function so massive amounts of chrome and stainless steel trim, panoramic windshields, push-button controls and fins were all part of mid-late 50s style.'
This MSCC Star of the Day is a '61 Chrysler—the last of the finned Mopars— it was the end of an era.
CLICK HERE to Like us on Facebook
CLICK HERE to Follow us on Twitter
CLICK HERE to Follow us on Pinterest
Please re-post this if you like this article.