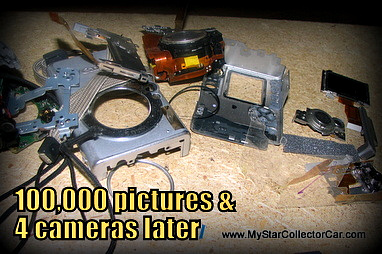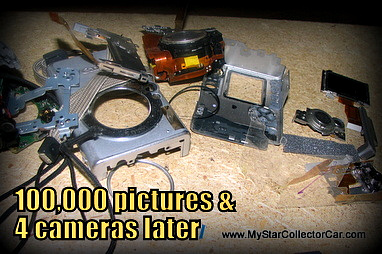 "A picture says a thousand words" is not simply a cliché for car guys.
Our stories are very visual because car guys are even more curious than cats-plus a thousand times smarter and more likable.
Our readers want to see everything possible when it comes to MSCC car guy stories.
Initially we used fewer photos in our stories and immediately got feedback about the lack of interior and under-the-hood shots.
Jerry and I are not the swiftest runners at the track meet but we heard you and we added extra photos to our stories. We had to talk a few owners into under-the-hood shots because they were a little embarrassed by the condition of their engine compartments.
We never pass judgment in these matters because we are happy that the owners have taken the time to give us a story and sometimes their story is about driving their vehicles instead of polishing them. We see no fault with their game plan.
We have gone into some very rough terrain to visit auto graveyards and the experience can be a reach for two middle-aged guys who never quite grew out of that clumsy age in life.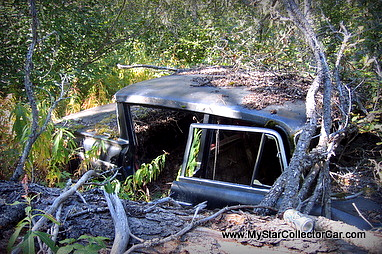 We have taken pictures on highways and city streets where the old iron looks its best in a crowd of new vehicles with less identifiable individual appearances.
We have taken photos in sweltering heat and bone-chilling cold with one constant reality: cameras take a beating under these conditions. We have also accumulated around 100,000 photos over the past several years.
One of our cameras was a small personal camera that visited Cuba twice without us. It was left in the capable hands of a woman who was willing to take photos of the old cars of Cuba for us and the little camera did its job very well.
Normally I took the little camera along with me anytime I was out of the house because of its portability. I could literally stuff it in my coat pocket and take it with me. "The little camera that could" gave me some of my best shots if the light was right for a money shot.
This past winter we visited a car bone-yard in the midst of a winter storm. It was nasty enough to call off the whole idea of a photo shoot, but the little camera was working some serious magic in the middle of a wintry junkyard.
That was one of those great days where numbing cold took a backseat to a huge yard of old iron literally one small step away from the crusher. The only minor issue was a Three Stooges-worthy pratfall taken when I crossed snow-covered ice on a small slope.
Little did I know that I had inflicted a fatal blow on the little camera; it showed few symptoms at the time, but it took its final picture in late spring when the retractable lenses retracted for the very last time.
I decided to dive right into the little camera in an effort to save it, but that was a little like asking Lassie to set Timmy's leg when he fell down the well. You can see the result.
Now the little camera has joined the other fallen soldiers for the MSCC photo cause and headed to the great camera store in the sky, more accurately my garbage bin. One of its larger comrades was sent to the infirmary because you do not throw out expensive SLR cameras simply because the shutter finally wore out from overuse.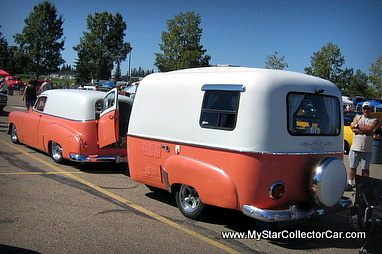 Who said life was fair, even for a small camera that gave its life in the line of duty?
Jim Sutherland