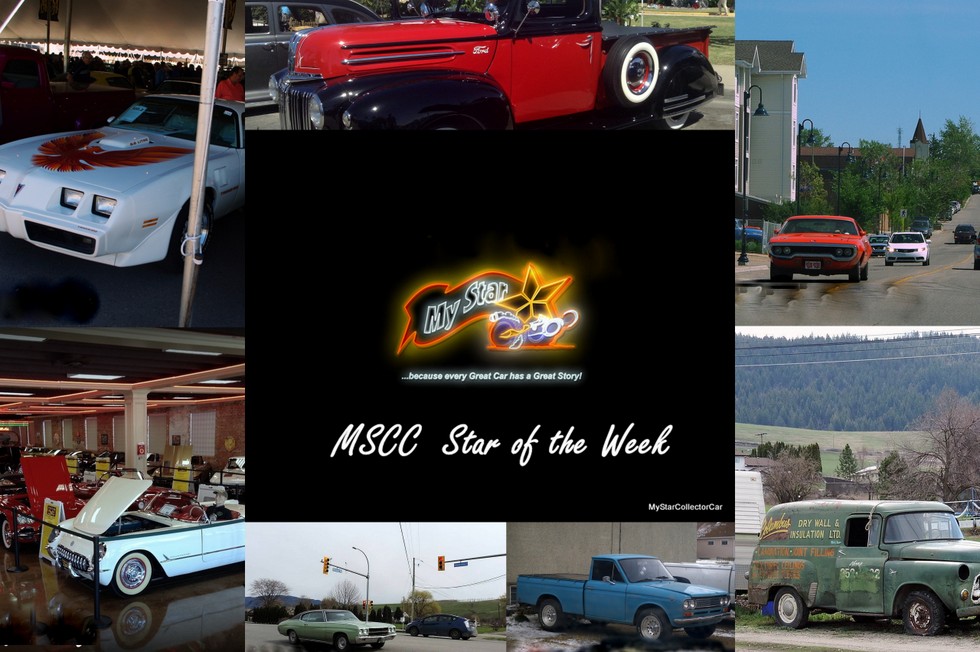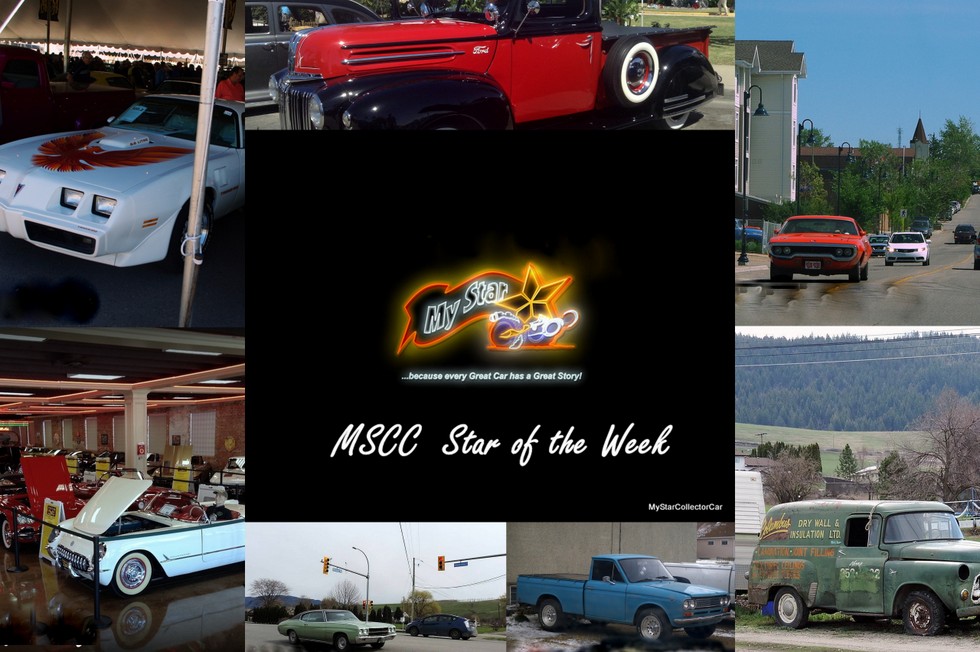 MSCC APRIL 16 STAR OF THE WEEK: '56 DODGE PANEL—THIS ONE MAY RETIRE…OR NOT
Panel trucks were the default choice of every plumber, electrician, carpenter or delivery guy for decades.
They started up and went to work every day until that fateful day when they didn't start—then there was a quick retirement and a short date with a baler.
Some of them are still around like this '56 Dodge panel; complete with faded company letters.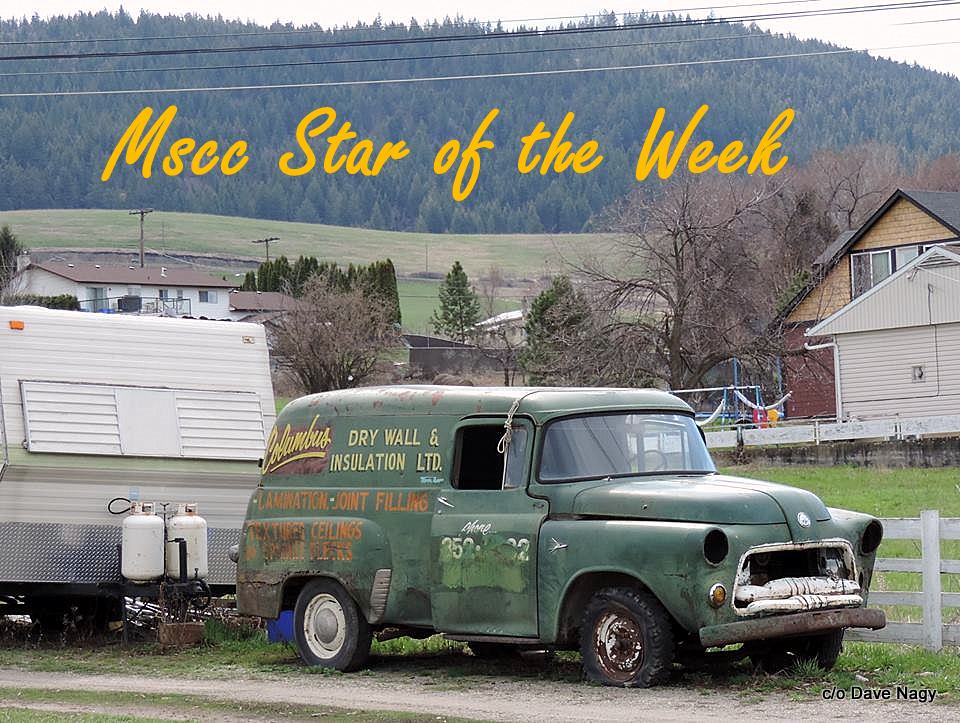 In today's trendy world you'll see these old brutes resurrected in some kind of "patina" rat rod motif so this one may be retired…or not.
MSCC APRIL 15 STAR OF THE DAY: DATSUN PICKUP—FROM THE NEARLY EXTINCT FILES
Small pickups have been around for decades.
Austin, for example produced them for years but Japan started shipping large numbers of them to North America in the 70s and they became a familiar sight.
They exported trucks like this MSCC Star of the Day Datsun pickup and sold fleets of them thanks to the low buy-in costs and the fuel efficiency of these mini-workhorses.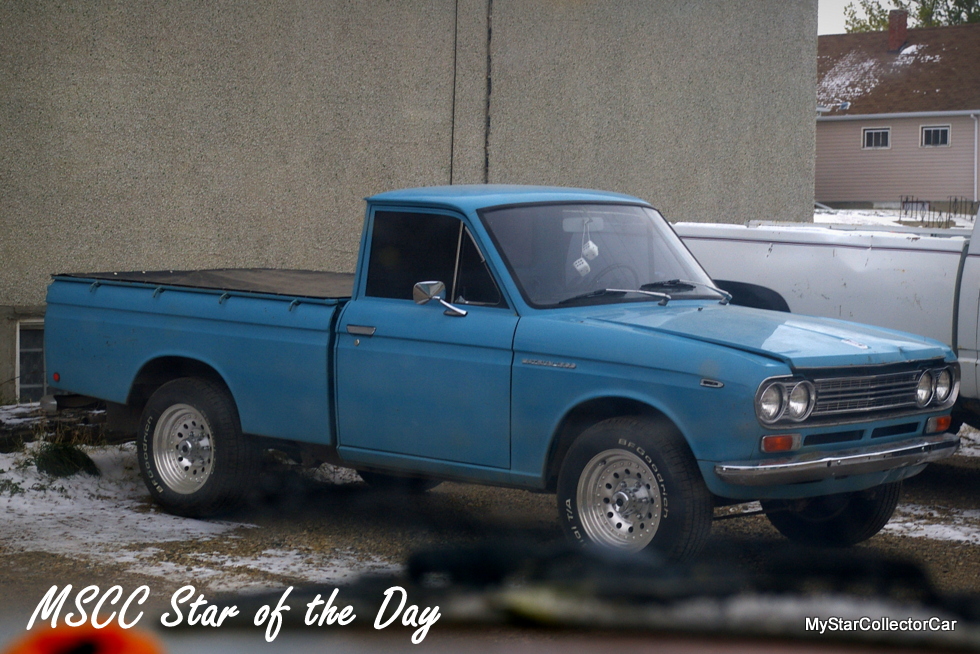 Unfortunately, trucks like this rarely survived the rigors of northern climates so file this Datsun under "nearly extinct".    
MSCC APRIL 14 STAR OF THE DAY: A LOOK AT VETTE GUY HEAVEN
Vette guys are lucky.
They are fans of more than a car—they are fans of an American icon that stretches back over 64 years.
This MSCC Star of the Day is a panoramic look at how far back Vette history goes.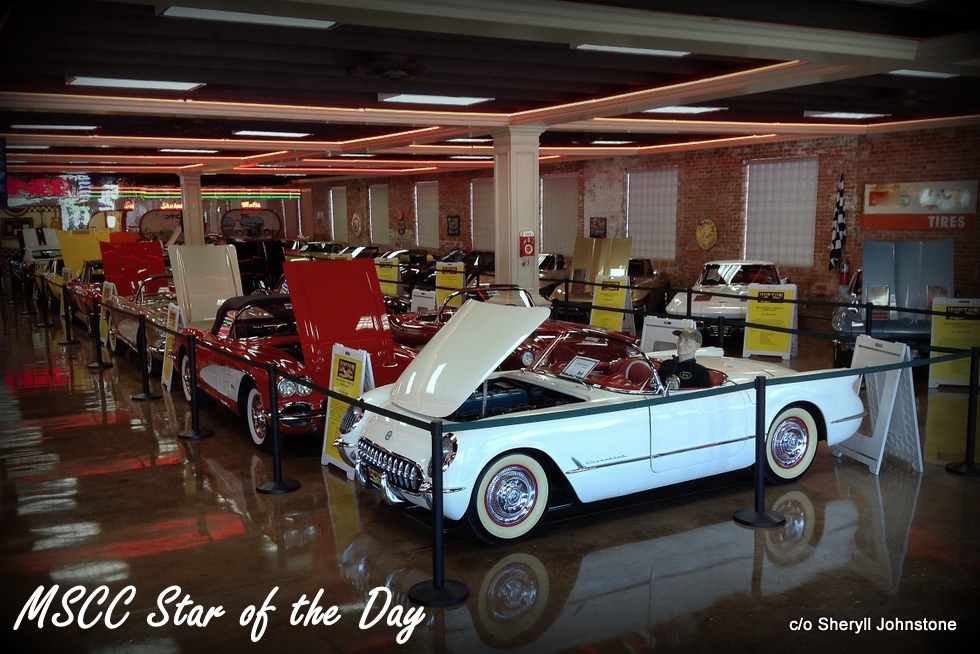 Another term for it is Vette guy heaven.
MSCC APRIL 13 STAR OF THE DAY: 1979 PONTIAC T/A—ON THE EDGE OF A WAVE
Cars from the late 1970s haven't enjoyed a great reputation in the hobby.
A lot of guys aren't fond of the smog era rides but they are inching their way up in value.
Late 70s cars like this MSCC Star of the Day '79 Pontiac T/A 6.6 are climbing the ladder fast because they're a great example of disco era muscle.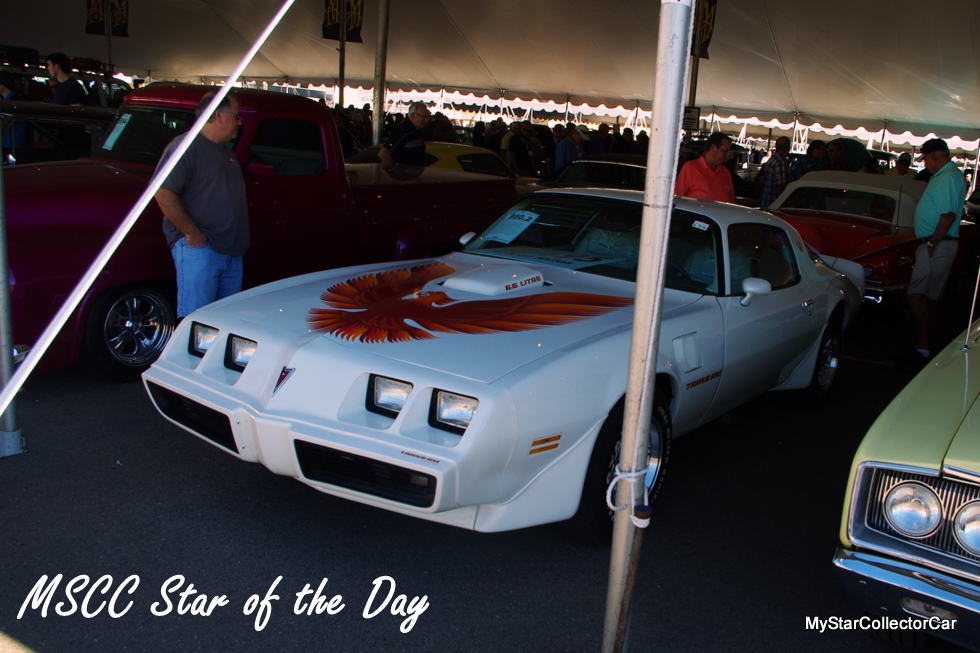 They're on the edge of a wave.
MSCC APRIL 12 STAR OF THE DAY: POST-WAR FORD PICKUP—THEY WERE NEVER THIS UPTOWN
The post-war era was a big game of catch up for Detroit because World War II set automotive design a decade behind.
They had to work with old tooling and factory re-fitting after years of war production.
Detroit still managed to pump out some classic iron like this MSCC Star of the Day Ford pickup but they were primarily bare bones, functional machines with very few frills.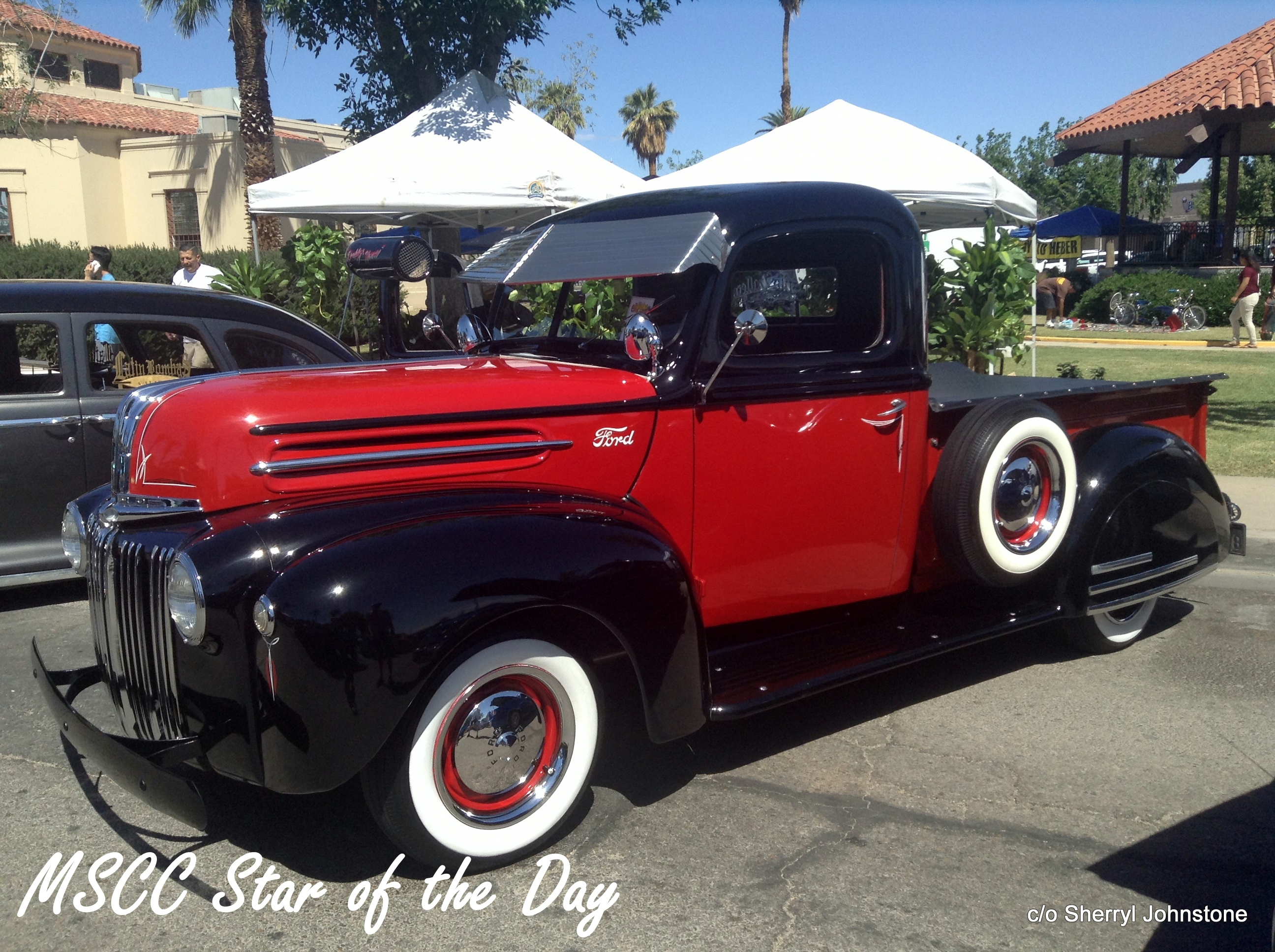 They were never this uptown.
MSCC APRIL 11 STAR OF THE DAY: '70 MALIBU—WELCOME TO THE ME DECADE
Tom Wolfe called the 1970s the Me Decade.
Basically he thought we had become a civilization of individuals because we could afford to be individualistic after a big economic upswing in the 1960s.
The 1970s started off with some classic iron including gems like this MSCC Star of the Day 1970 Malibu.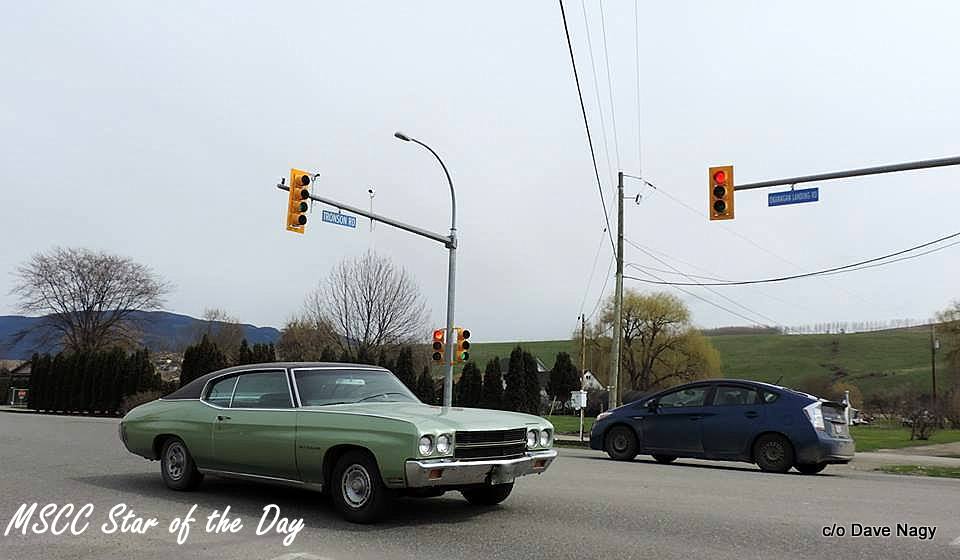 Welcome to the Me Decade.
MSCC APRIL 10 STAR OF THE DAY: '71 ROAD RUNNER—THIS IS HOW YOU LEAD THE PACK
The key to any race is to lead the pack.
This applies equally to NASCAR, Olympics and political races because if you're out front at the end, you win.  
This MSCC Star of the Day '71 Road Runner was out on the street back in August, 2015.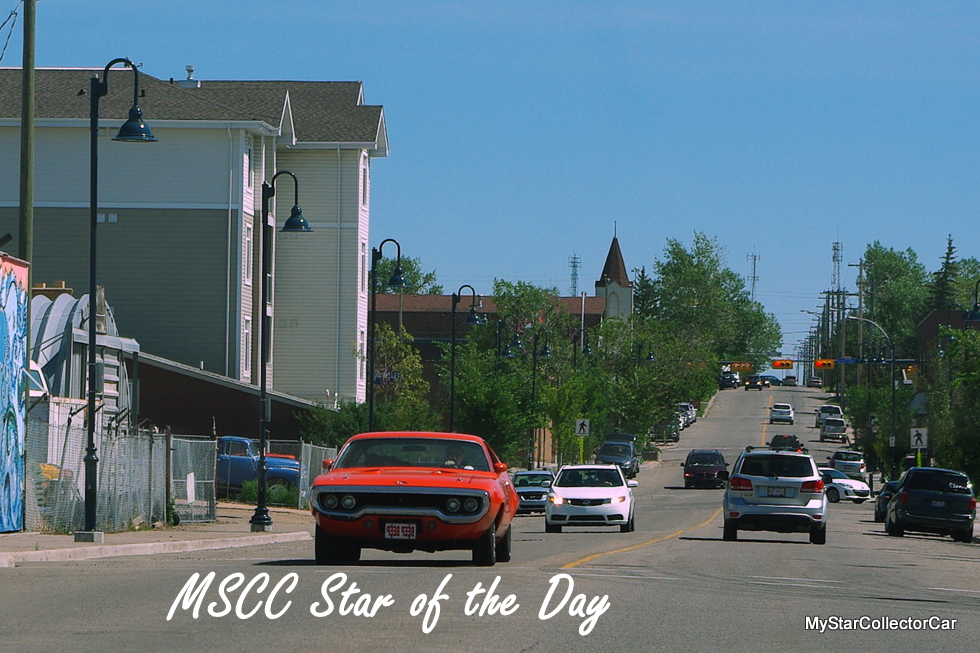 Yes—it was leading the pack.
CLICK HERE to Like us on Facebook
CLICK HERE to Follow us on Twitter
CLICK HERE to Follow us on Pinterest