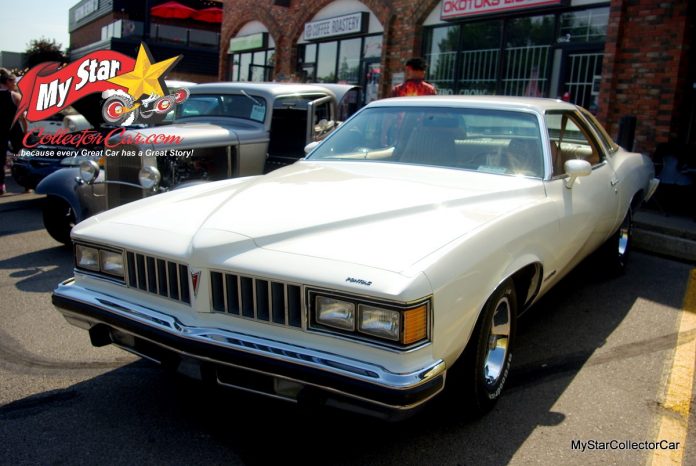 There's a common theme throughout the car hobby—memories.
Memories drive the hobby because if you want a comfortable, efficient, reliable, driving experience—you don't drive a car that rolled off the assembly line when Elvis was still a truck driver.
That's the back story to this mint 1977 Pontiac LeMans coupe. Trent Bradley is the owner of this disco-era Poncho because it's a link to his past. The general rule of thumb at MyStarCollectorCar is to seek out owners of cars like this Pontiac because nobody restores a car like that for fun and profit—they do it because it's a piece of their past.
In Trent's case, this Pontiac is now a clone of the car he owned when he was 16 years old. He sold it to his brother, then it was banished to an area behind a quonset. Trent said the car was "way too far gone" to make a reasonable project, so he started a search for another one.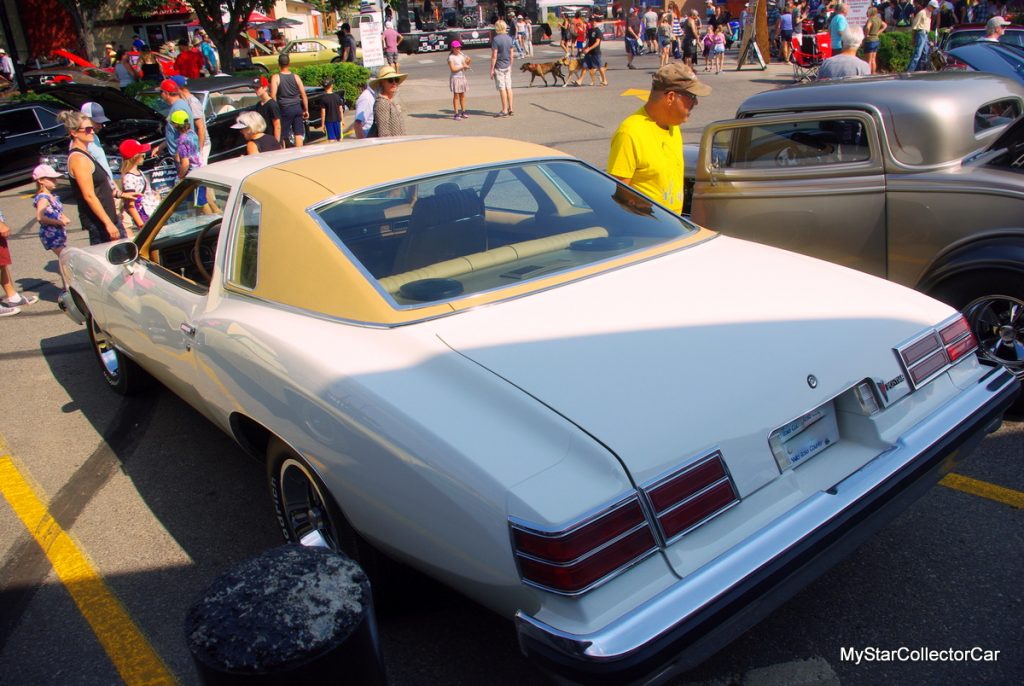 He found another '77 Pontiac LeMans a few years ago, but the owner definitely didn't want to sell it, so Trent had to move on in life. The car turned up three years later at the previous owner's estate sale, so patience paid off for Trent and he became the new owner of the '77 LeMans. The previous owner "didn't drive it much", so the car was in original condition.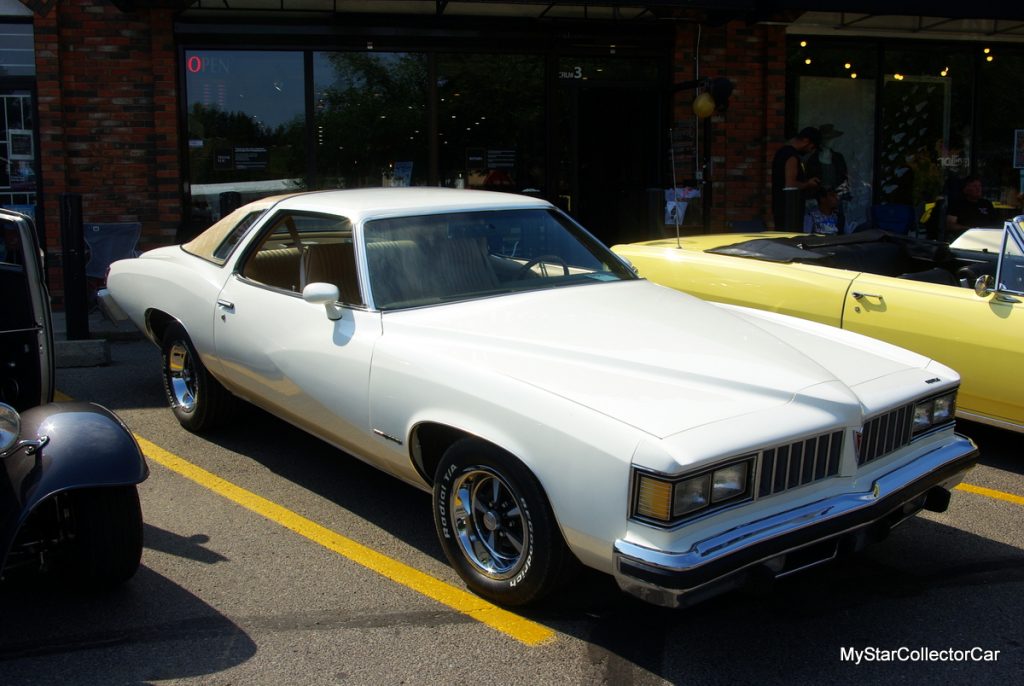 Trent was the third owner of this 80,000 original-mile Poncho and he said it "wasn't bad", but he wanted to take it to the next level. The car wasn't the same color, so Trent changed that plus he upgraded things that needed to be done on the LeMans. Trent called it a COVID project because he had the time and ambition to work on the car during the plague.
This is a Canadian Pontiac, so there's a factory 350 Chevy in the engine bay. It's a four-barrel car so Trent called it a "poor man's Cadillac".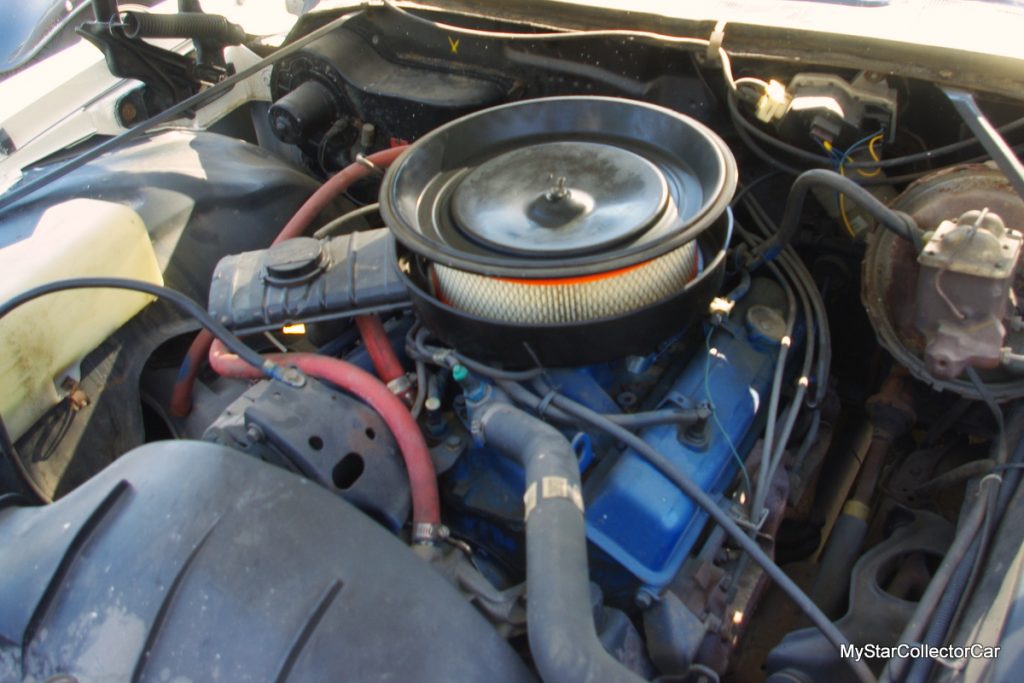 Trent completely refurbished the interior so now it looks—and smells like a new car. There's also a rare factory console and a functional factory 8-track. Trent said it works fine—after an expensive rebuild—but it eats dry, brittle 8-track tapes like a lion eats a gazelle.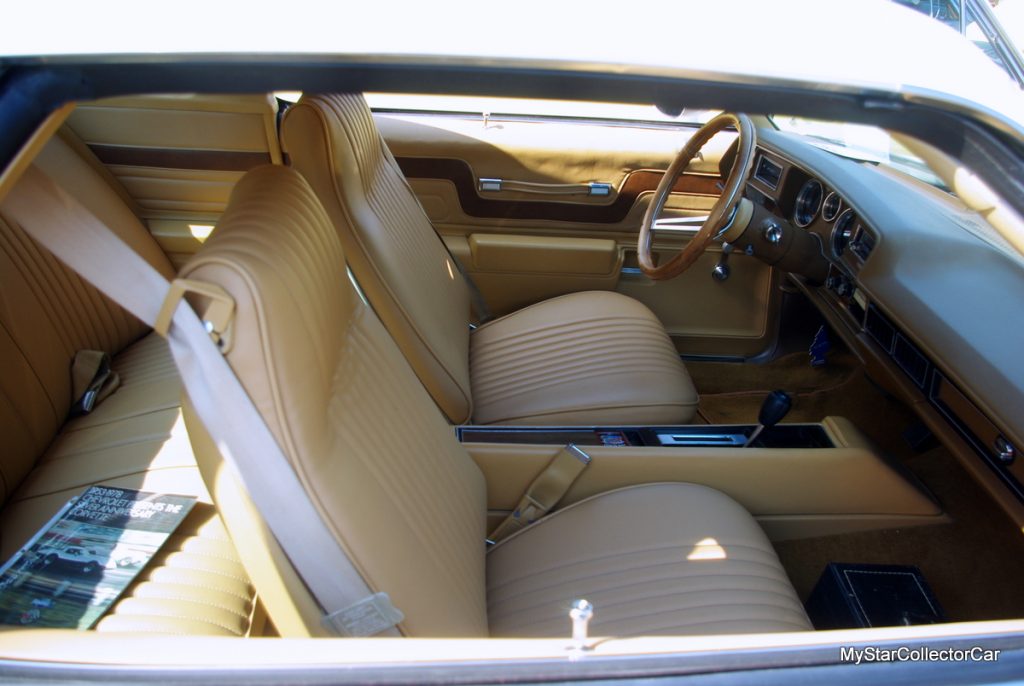 There are many problems assciated with restoring a non-parts catalog car like a '77 Lemans. Some door parts are Pontiac Firebird compatible, and the front end parts are pure Chevy Malibu, but Trent found himself on an island during some parts searches.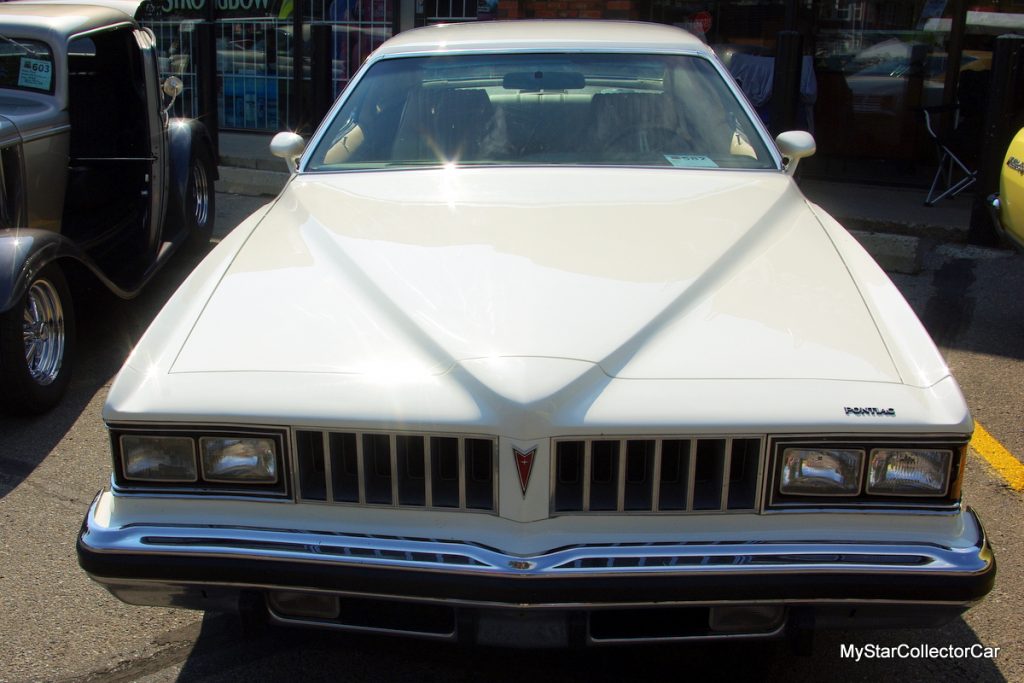 Trent also found some shops were reluctant to paint it because he said they, "like to work on collision damage or cars they're familiar with"—the LeMans was out of their comfort zone.
Despite the resistance, Trent did get it painted to match his original LeMans and now it's a driving machine. He said it's "like sitting on a couch" at 70 miles per hour and it "runs great".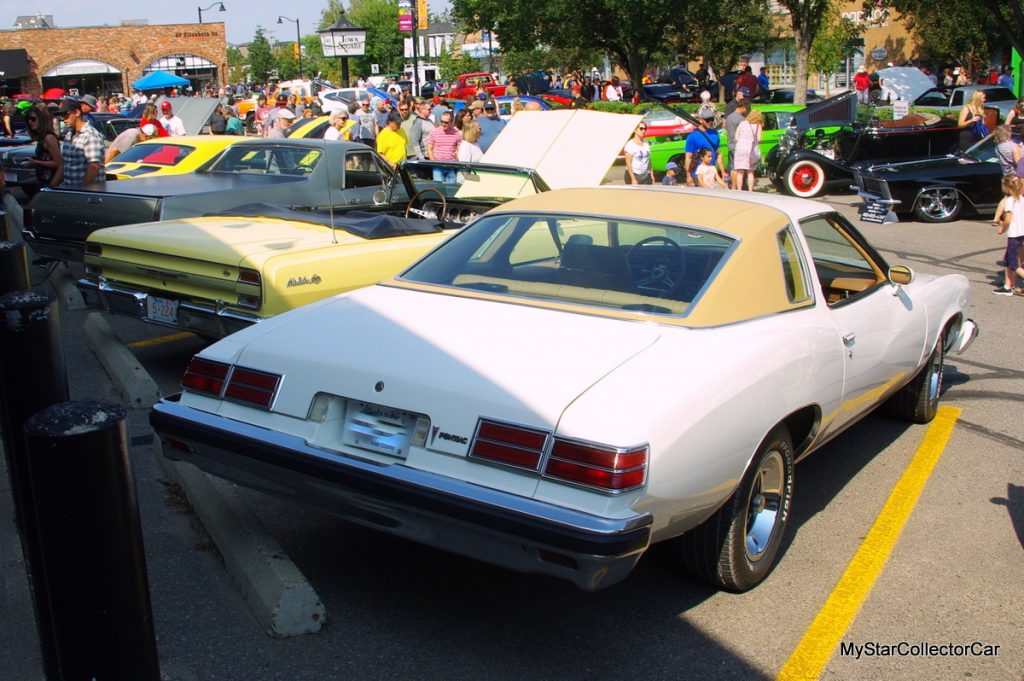 Trent has only one more item on the list. He wants to put air conditioning in the Pontiac and his old car had AC, do it's going to donate the system to his new LeMans.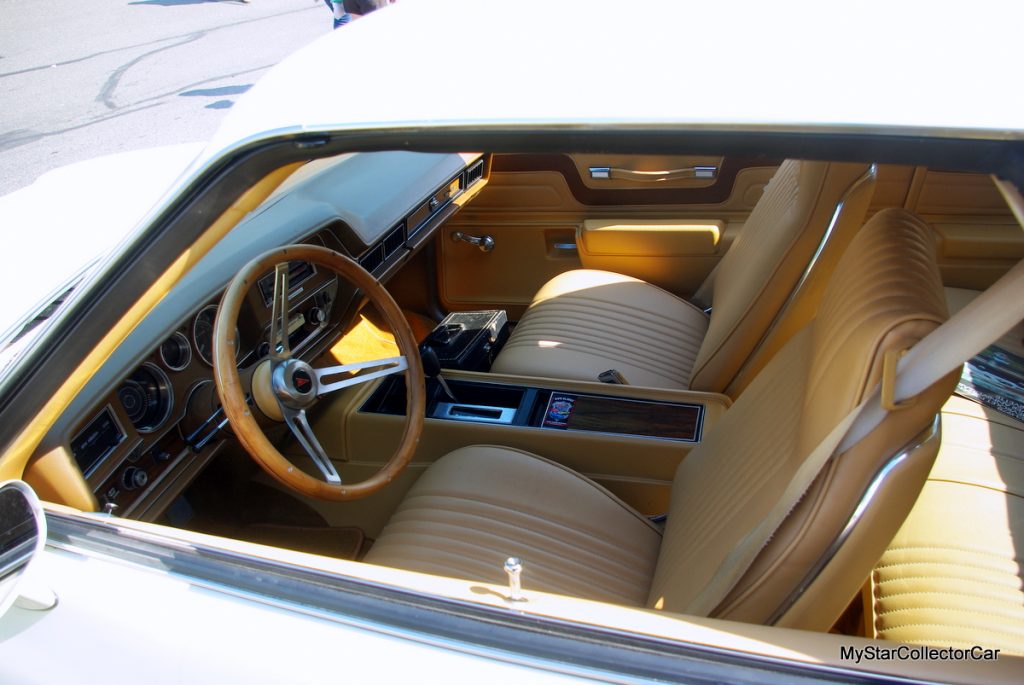 By: Jerry Sutherland
Jerry Sutherland is a veteran automotive writer with a primary focus on the collector car hobby. His work has been published in many outlets and publications, including the National Post, Calgary Herald, Edmonton Journal, Ottawa Citizen, Montreal Gazette, Saskatoon StarPhoenix, Regina Leader-Post, Vancouver Sun and The Truth About Cars. He is also a regular contributor to Auto Roundup Publications.
Please re-post this if you like this article.