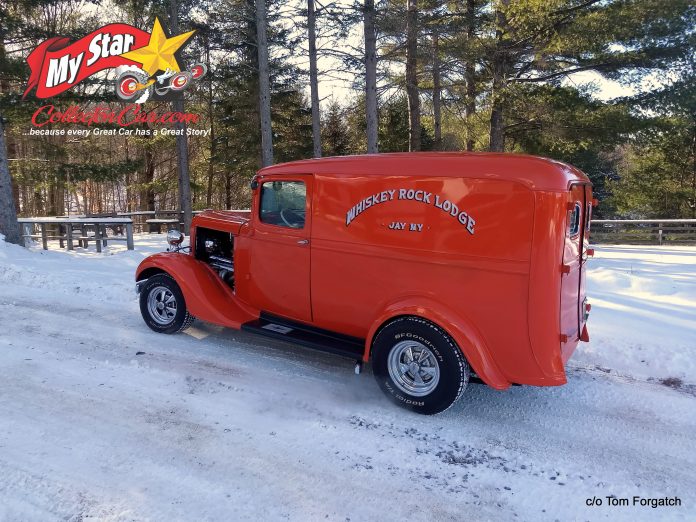 Tom Forgatch was just a high school kid on the hunt for a cheap but cool hot rod when he bought his hot rod 1936 Chevy panel truck in 1964.
Tom graduated from high school and started an apprenticeship as a mechanic before he joined the Navy in 1965. Tom's last trip behind the wheel of his '36 Chevy truck as a teenager took place on August 28, 1965 before he began his career in the United States Navy.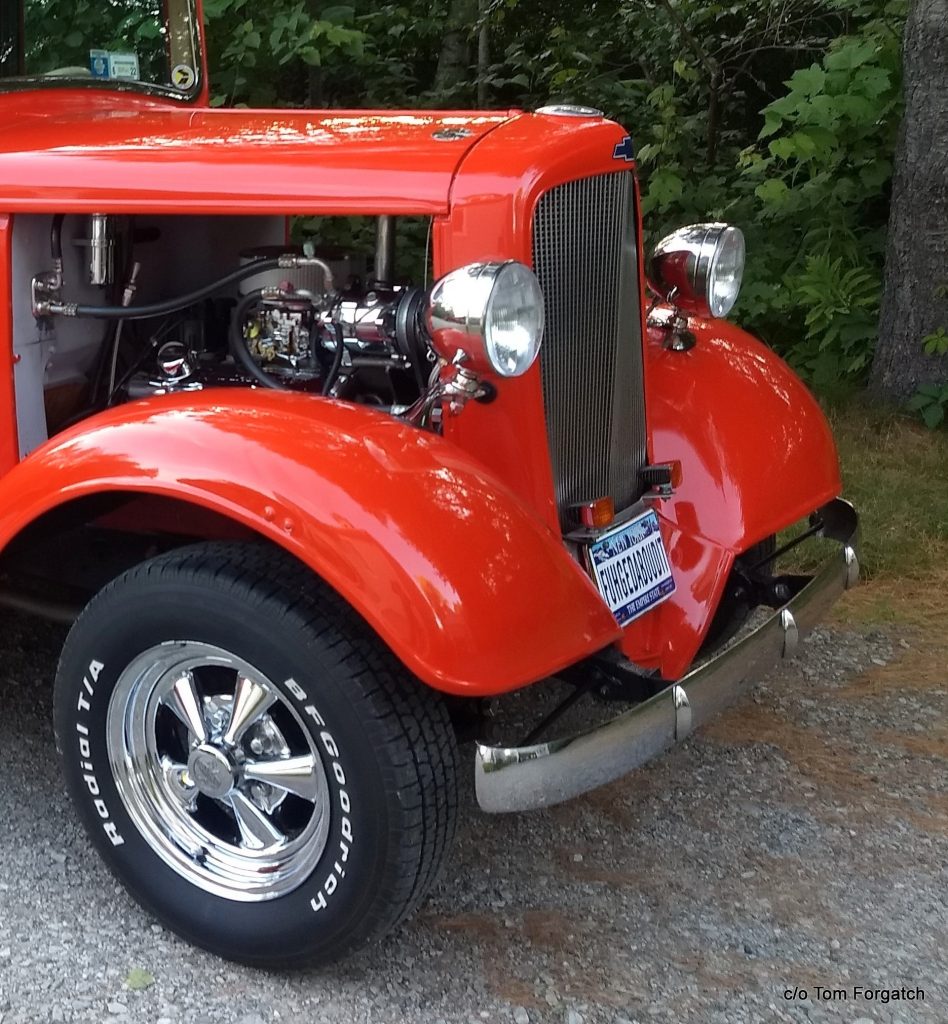 Tom stored the truck at his father's place until 1967 when he was home on leave and his dad told him to "get that dam**d truck out of my storage". Tom sold the truck and had a long bout of seller's remorse, along with a reality-based relief that he had seen the last of his truck as its owner.
The panel truck's initial buyer was a local celebrity nicknamed Smitty, a man with a larger-than-life personality who was a popular figure in the town of Whippany, NJ. Smitty owned the truck long enough to establish the '36 Chevy as his signature ride because of its bright colors and his high-profile image in the community.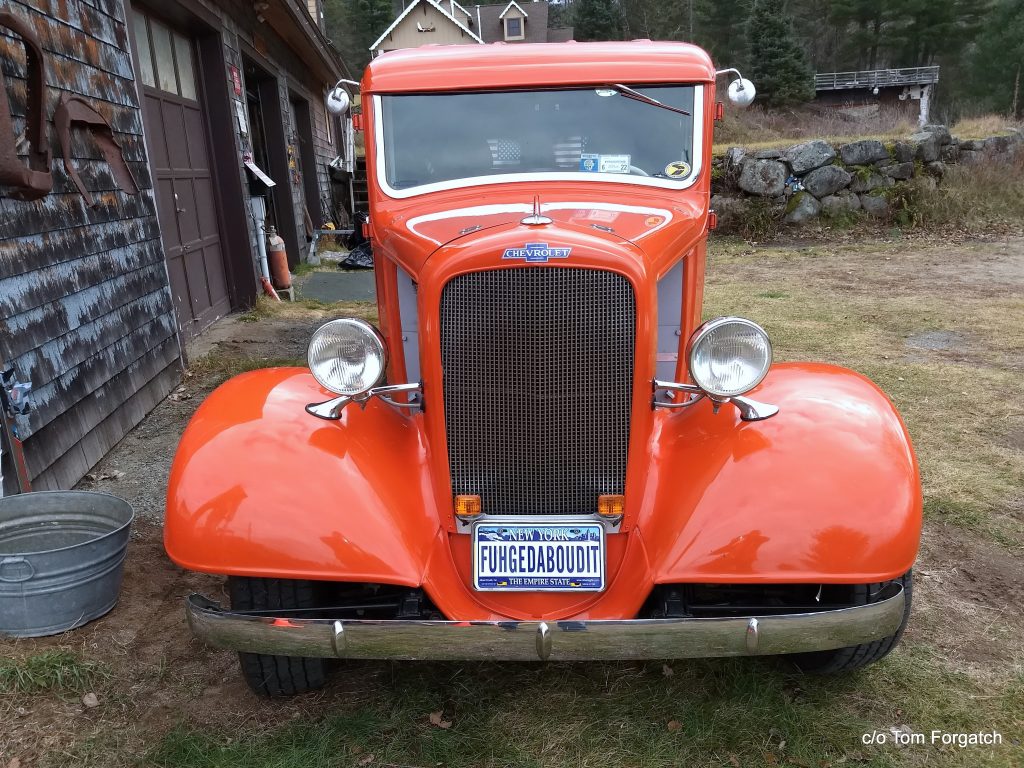 Eventually Smitty sold the truck to another car guy who sold it to another guy… etc., and Tom lost track of the '36 Chevy for many years, while assuming he would never see it again. However, fate stepped into Tom's life when he spotted a 1936 Chevy panel truck at a show in 1998.
It was not Tom's truck, but (against all odds), the truck's owner knew the location (Wharton, NJ) of Tom's actual 1936 Chevy panel truck. That was the good news. The bad news was the condition of the truck because it had been picked over and was missing its power train, among many other items. Tom described it as a "basket case" when he saw it in 1998.

Another barrier was the owner's price because he wanted a lot of cash for a basket case and was not exactly flexible on the price tag. Tom was taken aback by the man's price tag and consulted with his wife about the cost and poor condition of the panel truck.
Fortunately, Tom's wife said, "Buy it, it was our dating vehicle". Just to clarify, Tom found his truck after selling it 31 years earlier and eventually losing track of its whereabouts over the decades. It was a mess and the last owner wanted too much money for it, but Tom's wife said buy it anyway.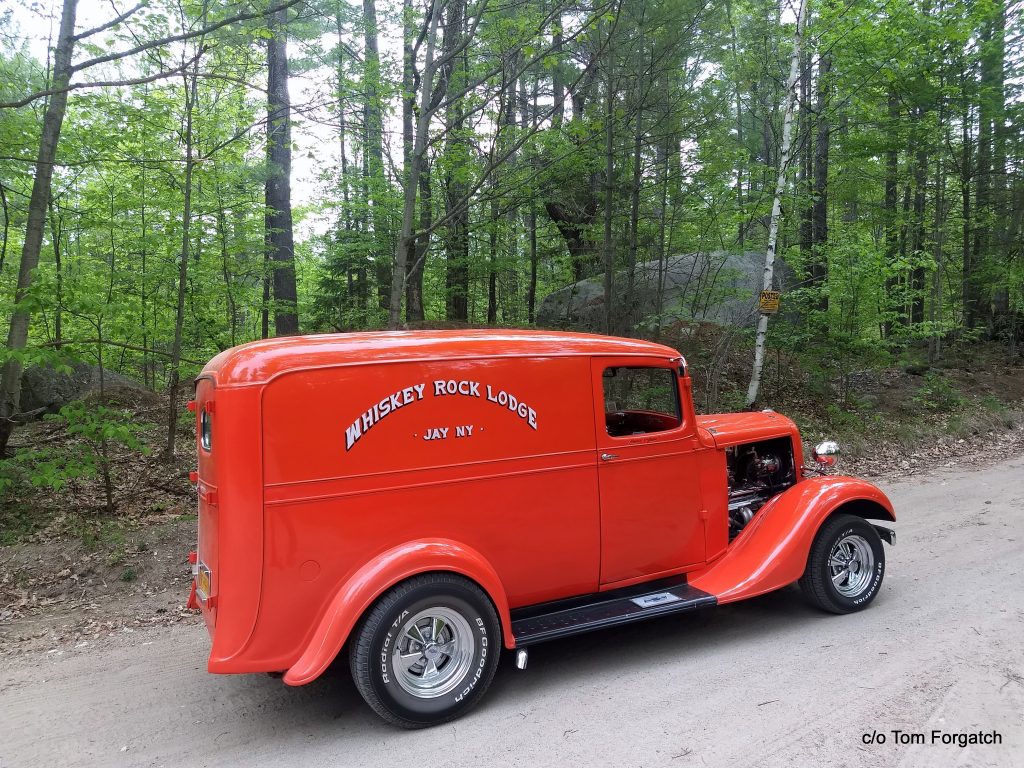 That is called a huge and highly improbable win in car guy world, but Tom beat the odds in a big way. The rebuild process took place over the next 14 years until Tom was able to finally bring his truck back on the road in 2012.
He added a 350 Chevy engine bolted up to a 700R-4 automatic transmission to replace the missing 283 Chevy small block and three-on-the-tree manual transmission that was in the truck when Tom owned it back in 1964. Tom also found a replica of the steering wheel that was in the '36 Chevy panel truck when he owned it in '64.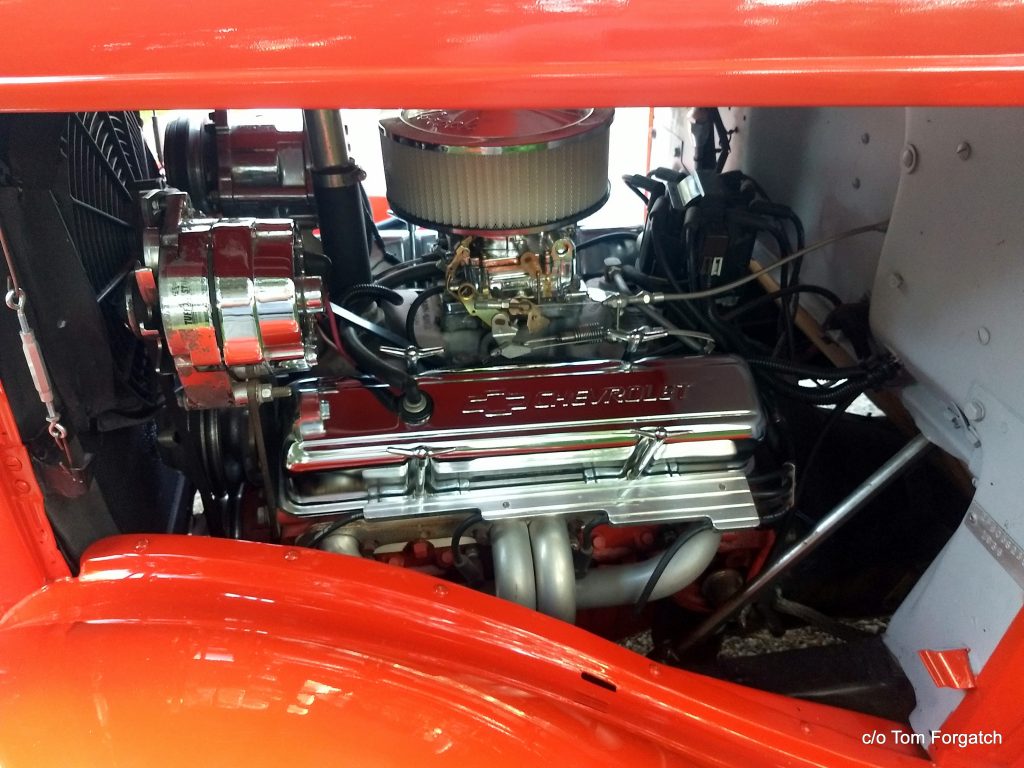 Tom's truck also sports a Mustang II-type front end, along with a Camaro rear end with 2:73 gears that allow the '36 Chevy truck to achieve solid highway speeds with minimal RPMs, an important feature because he loves to drive his truck–a lot.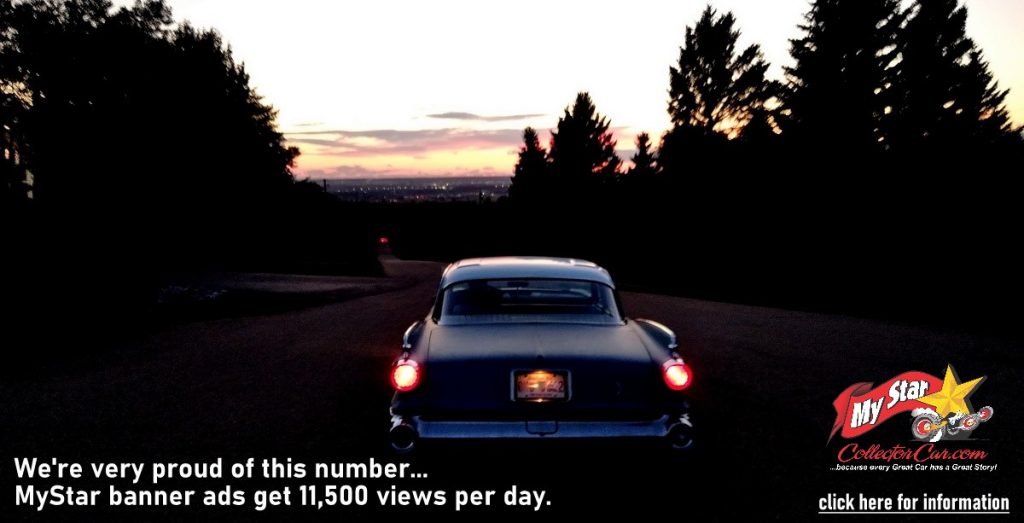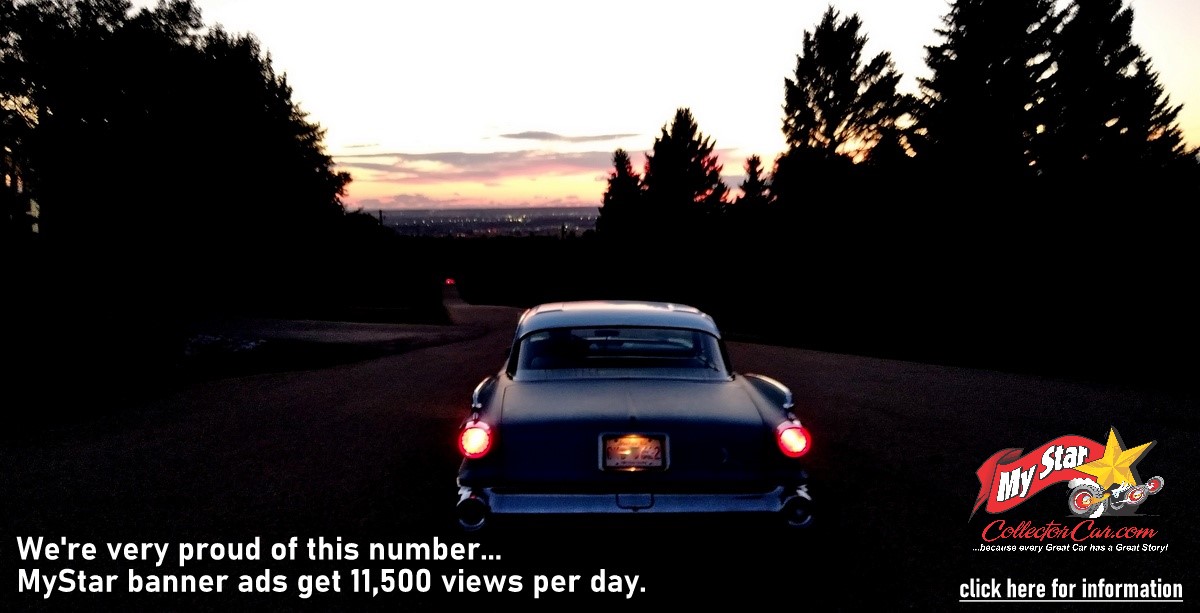 Tom told MyStarCollectorCar his truck was dubbed "Tom's Pie Wagon" by his buddies during high school but he is not quite certain about the nickname's exact origin. However, Tom is certain about his truck's panel signage that reads "Whiskey Rock Lodge" since it is a tribute to his late father's legacy as an upstate New York property owner near a local landmark named Whiskey Rock because of its association with the Prohibition era and illicit booze sales.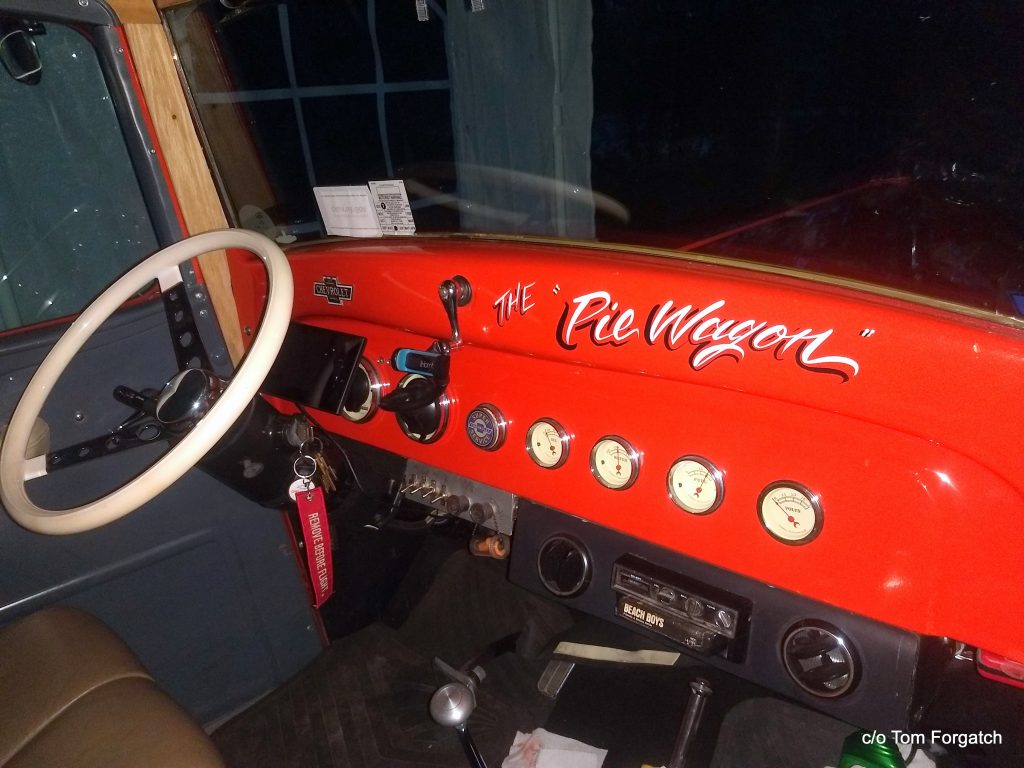 Everything about Tom's 1936 Chevy panel truck is based upon a sentimental journey in his life, one that came full circle when he was able to reunite with the truck after so many years apart.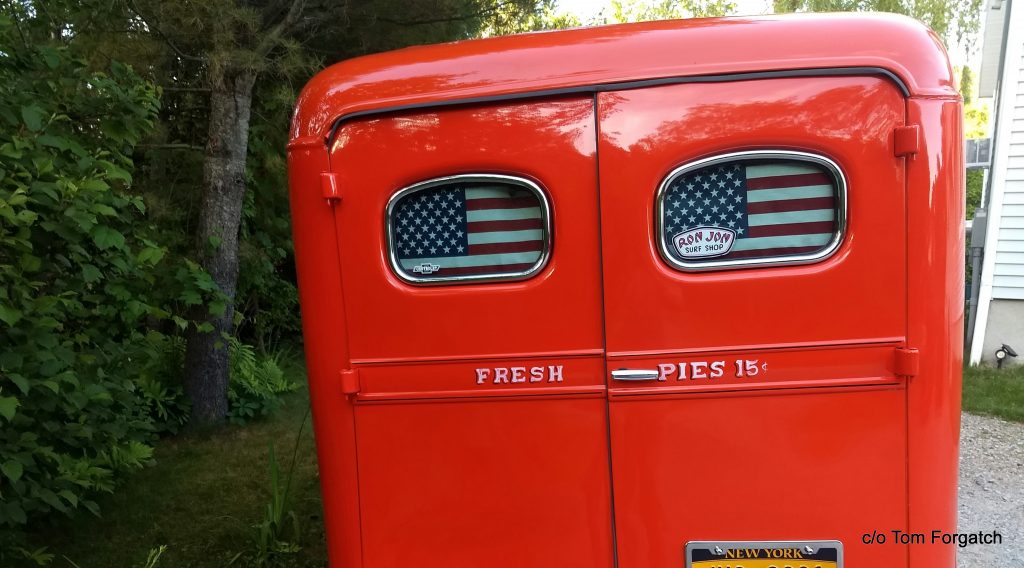 BY: Jim Sutherland
Jim Sutherland is a veteran automotive writer whose work has been published by many major print and online publications. The list includes Calgary Herald, The Truth About Cars, Red Deer Advocate, RPM Magazine, Edmonton Journal, Montreal Gazette, Windsor Star, Vancouver Province, and Post Media Wheels Section.