There is little doubt the movie 'Christine' saved more fin cars than it destroyed.
The movie did leave behind a lot of carnage but it did inspire a new generation of Exner era fin car fans to spring up overnight.
This '57 Plymouth Belvedere is a direct result of the cult following known as Christine fans.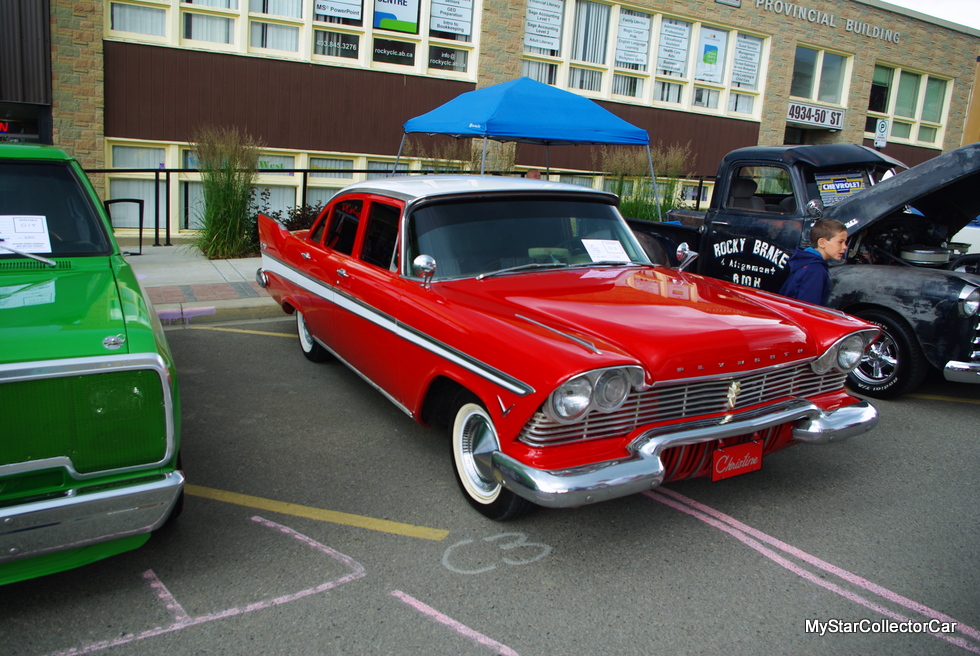 Christine was a '58 Plymouth Fury two-door hardtop but this Belvey four-door was close enough for Jason Hoiland—the current owner of this classic Mopar fin car. Jason had been unofficially looking for a Christine-like Plymouth ever since he saw the movie.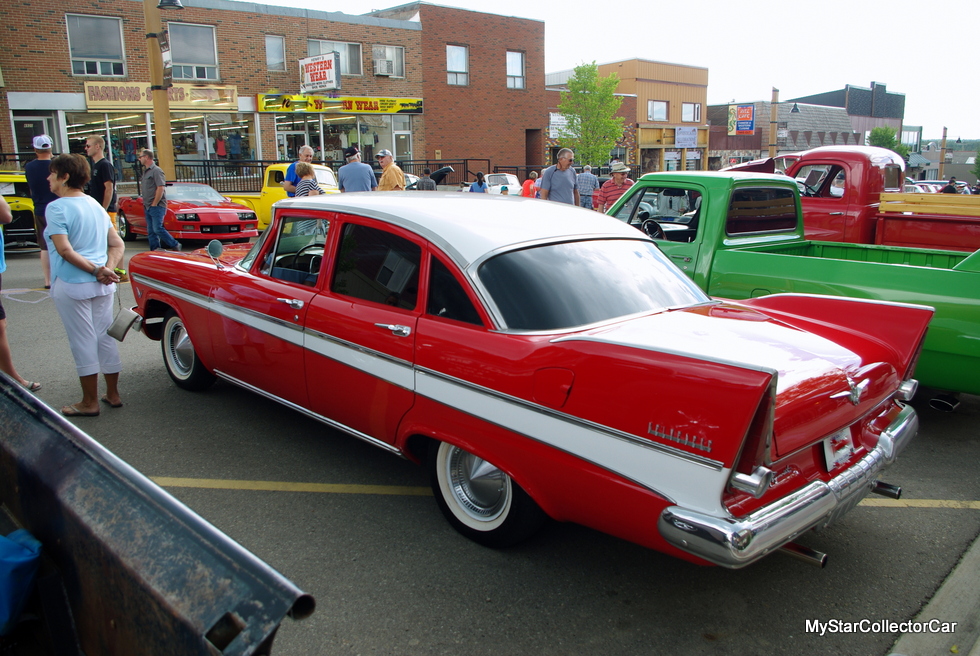 Jason found out about this '57 Plymouth and he flashed at the bait as soon as he had a chance to look at the car. This car had been part of a property purchase and it hadn't been on the road since 1981—instead it was in a barn so it was the mythical barn find of automotive legends and it had an honest 75,000 original miles.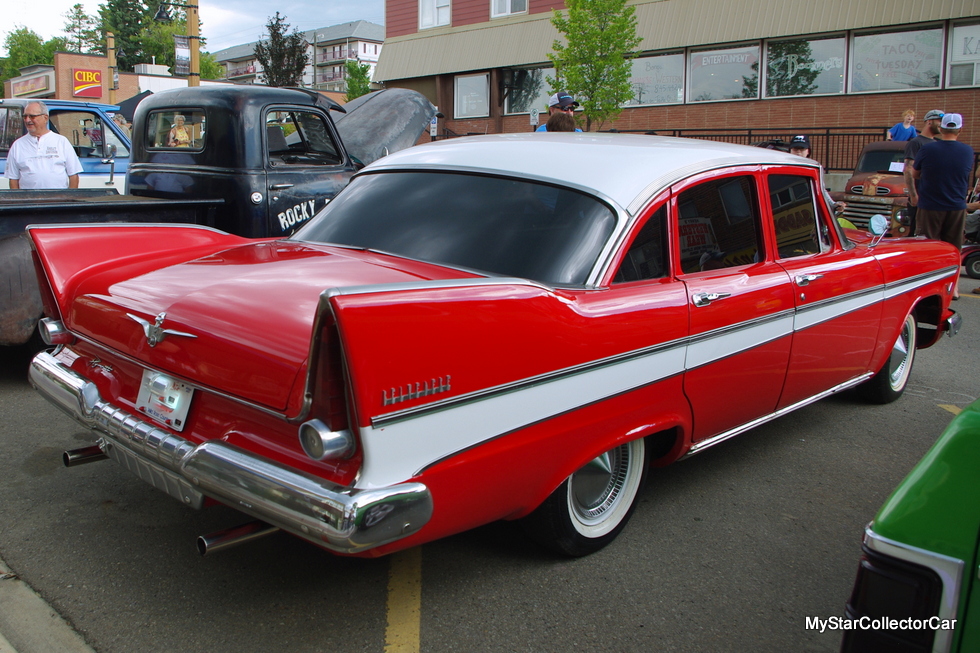 Reality is a cruel mistress with barn finds because most of them don't come out with a little dust over a mint paint job. Jason's '57 Belvedere was no exception because the Plymouths of that era had notorious rust issues so this car had a few problems.

Jason is an auto body technician so he wasn't intimidated by the work. He addressed the headlight 'eyebrows' on both fenders because they were in poor shape; he also had to build panels for the floors and the trunk but generally Jason was happy with the overall condition of the old Plymouth.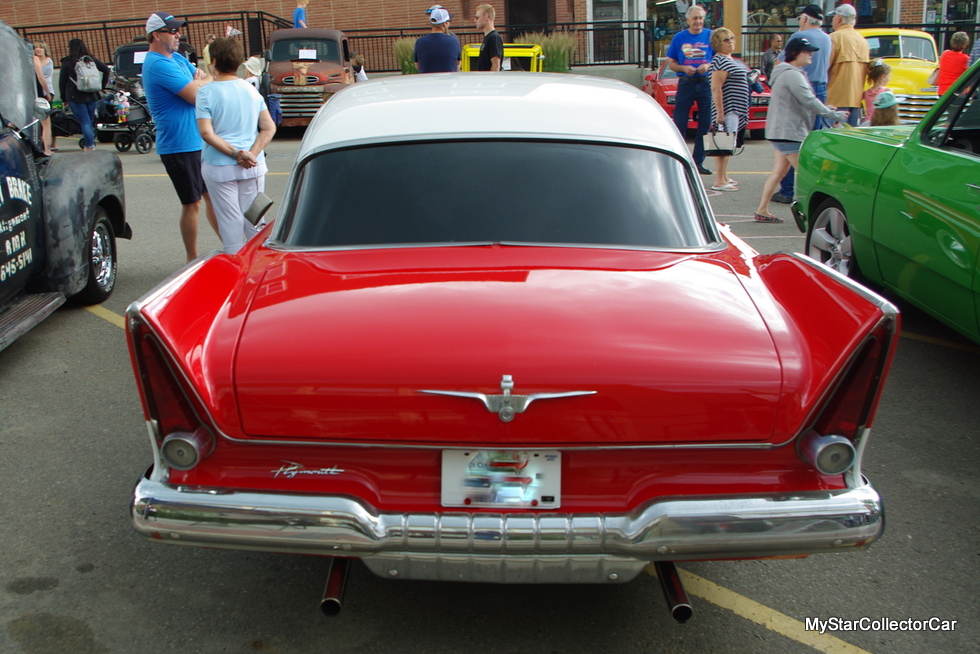 The mechanical side of the car was more positive news because the poly V-8 and the Powerflite automatic were in good shape and only required some basics. The brakes were another issue so Jason completely rebuilt or replaced everything because brakes are even more important in 2020 than they were in 1957. Jason also replaced the exhaust system because long periods of inactivity are really tough on mufflers and pipes.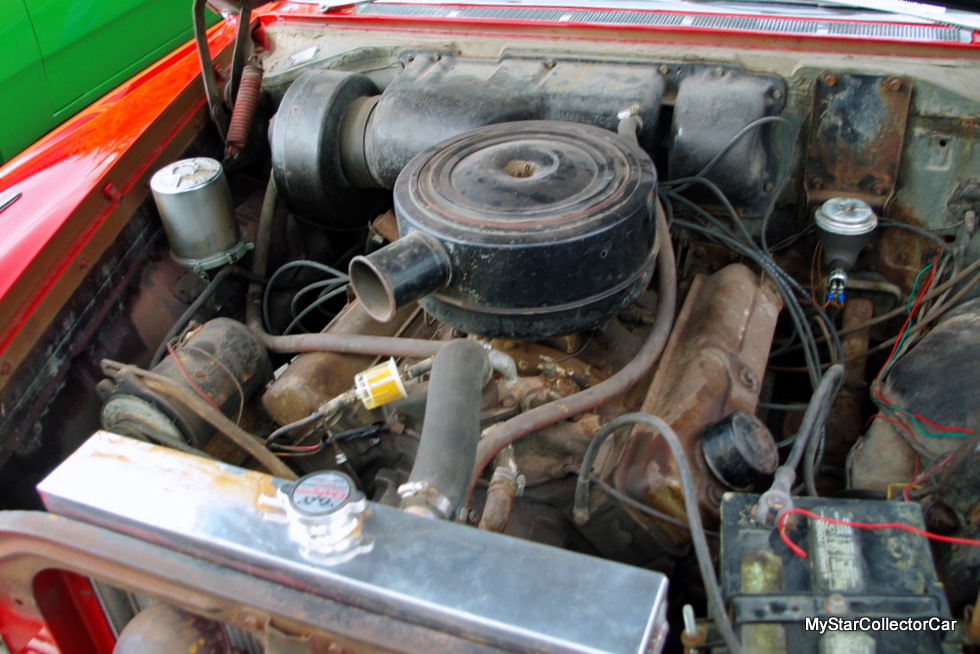 The interior had a few mouse issues so that was another symptom of barn find storage but Jason sorted it out as he progressed on the project. This was a fairly high-optioned car and it even has a clock so the original owner ticked off more than a few boxes on the order sheet.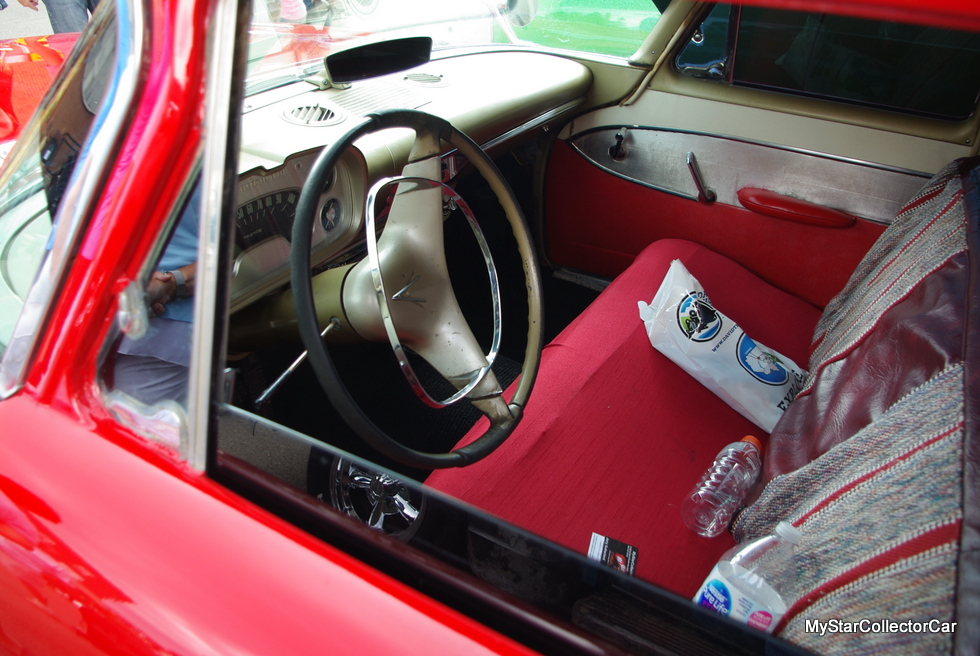 Jason had some luck with the windshield because he sourced a NOS piece in California and he added his own touch with a Christine-like tint on part of the surface. He extended the tint theme to the other glass on the '57 Belvedere because it was also part of the movie car's look.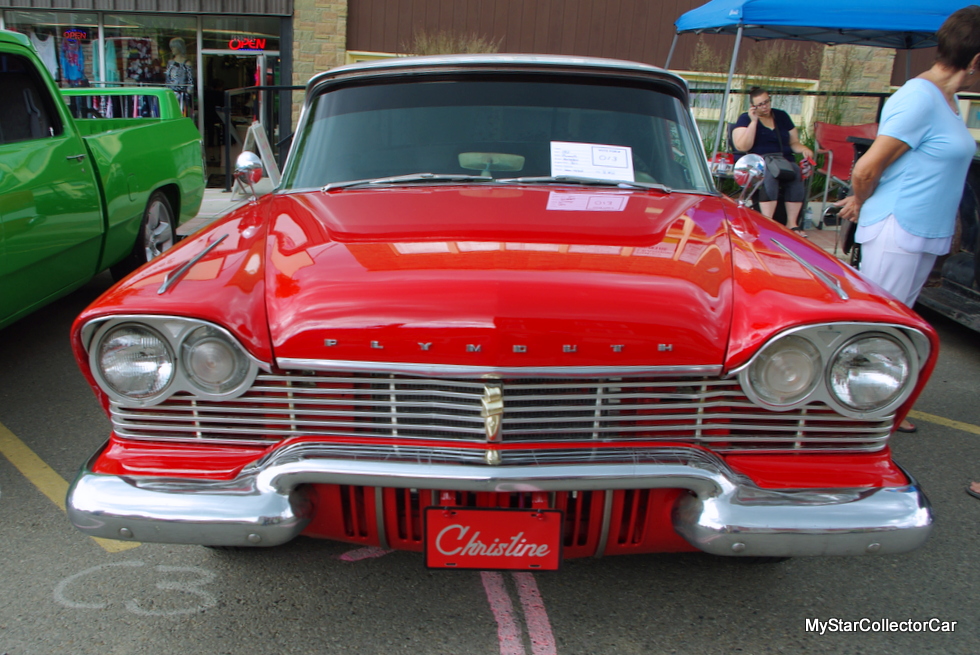 The last major upgrade was the paint. This was an original gold and white car but now it sports the traditional Christine red and white exterior because that's how Jason wants to roll in his '57 Plymouth.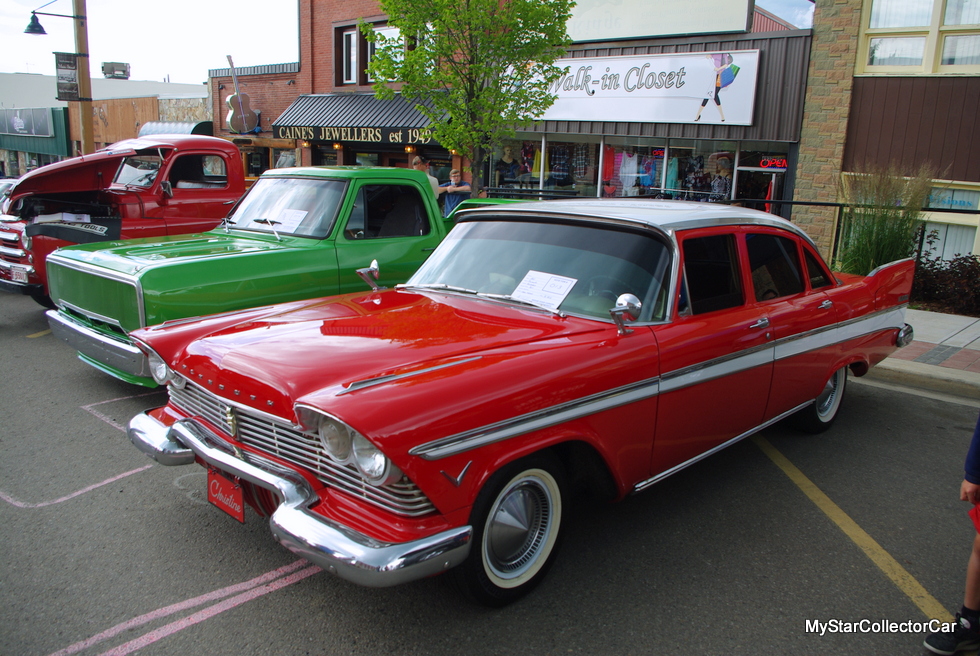 Jason is really impressed with the driving experience behind the wheel of the Belvey—he described it as "beautiful to drive—really nice". The Belvedere easily passed a rigorous safety inspection for its registration and full credit goes to Jason's attention to detail.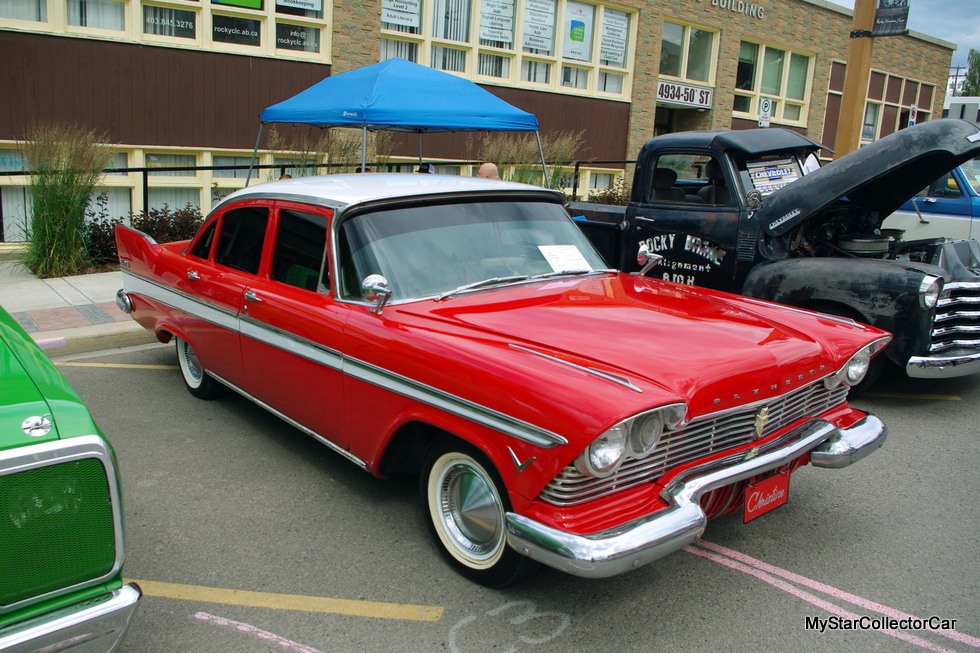 The last piece of the puzzle came with the front vanity plate because it's says 'Christine'—just in case people couldn't connect the dots on Jason's barn-find finned Plymouth.

By: Jerry Sutherland
Jerry Sutherland is a veteran automotive writer with a primary focus on the collector car hobby. His work has been published in many outlets and publications, including the National Post, Calgary Herald, Edmonton Journal, Ottawa Citizen, Montreal Gazette, Saskatoon StarPhoenix, Regina Leader-Post, Vancouver Sun and The Truth About Cars. He is also a regular contributor to Auto Roundup Publications.
Please re-post this if you like this article.