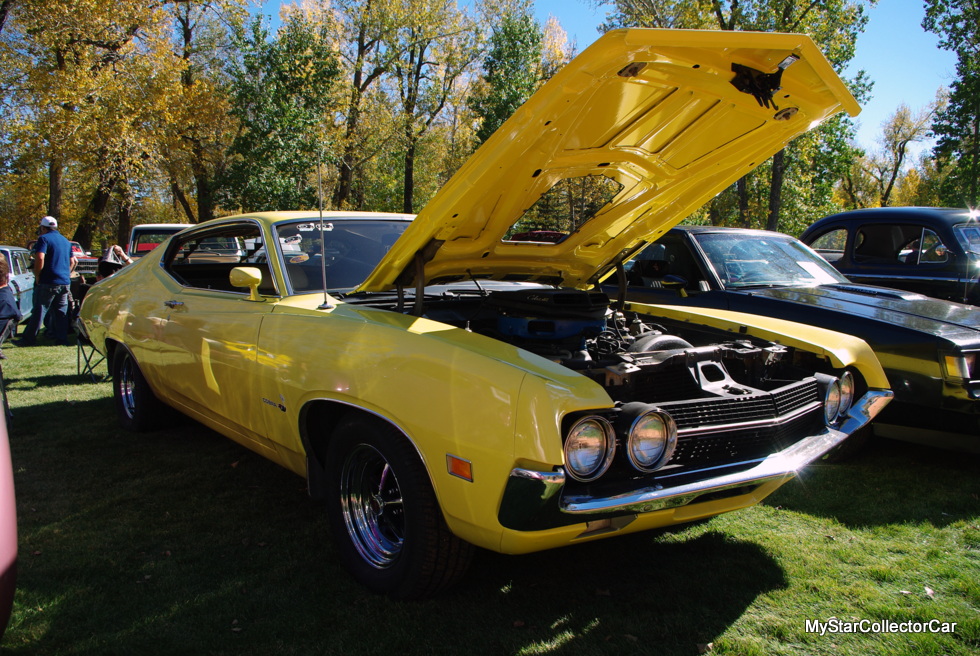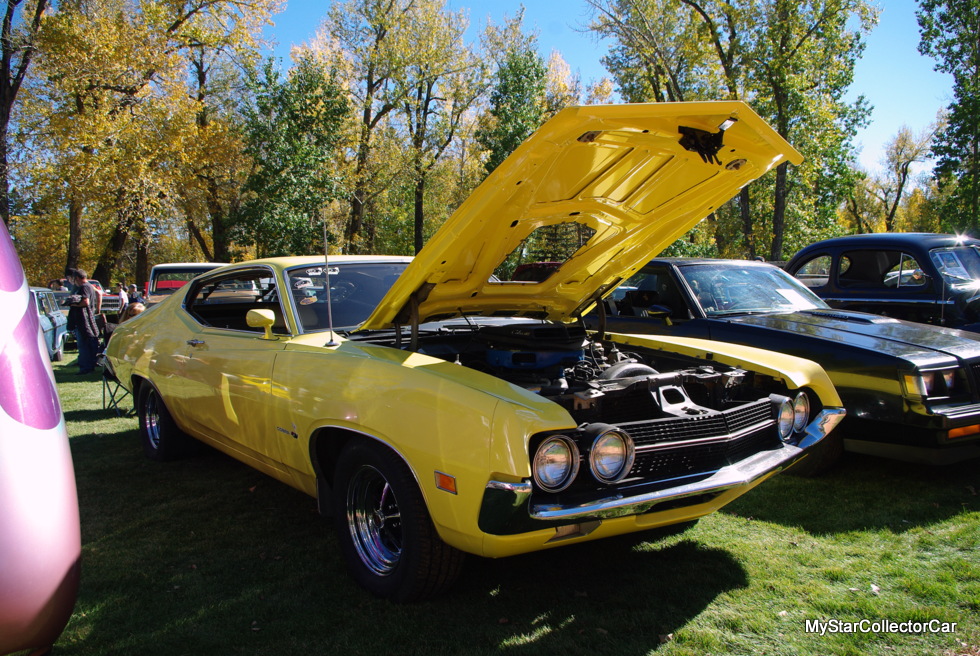 The early 1980s suffered from the residual effects of the late 70s.
Cars were regulated beyond comprehension so they were choked off, smog-proofed slugs with giant safety bumpers.   
The upside of the early 1980s was the availability of some very cool, gently used, affordable classic muscle because this was long before TV car auctions and spec buyers drove the prices far beyond the realm of the average guy.
Dwayne Baczuk was an average car guy back then when he found a low-mileage 1970 Ford Torino 429 Cobra Jet. This was a two-owner car and it was still in pristine condition over a decade later.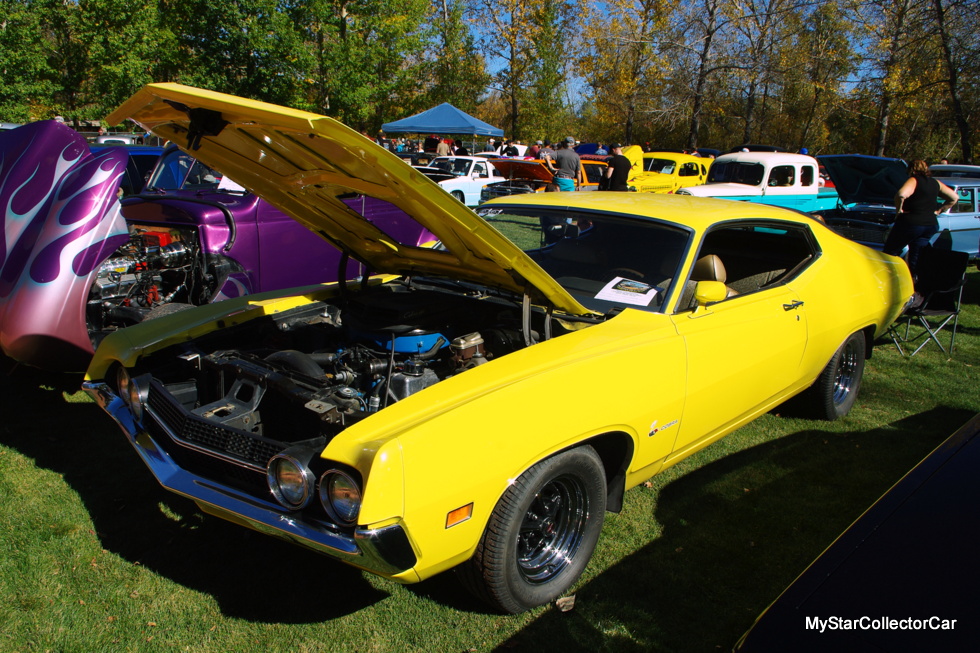 Dwayne bought the car with two things in mind. He's a self-described muscle car guy plus he needed a daily driver. Dwayne admitted he "drove it for a year as a daily driver" before he put it into part time duty.

This is a true survivor thanks to its history of three careful owners. The paint is the same coat that the factory applied—Dwayne described it as "mostly original" but there was some work around the hood scoop. The factory dealer sticker is still there and the decals under the hood are still in pretty good shape.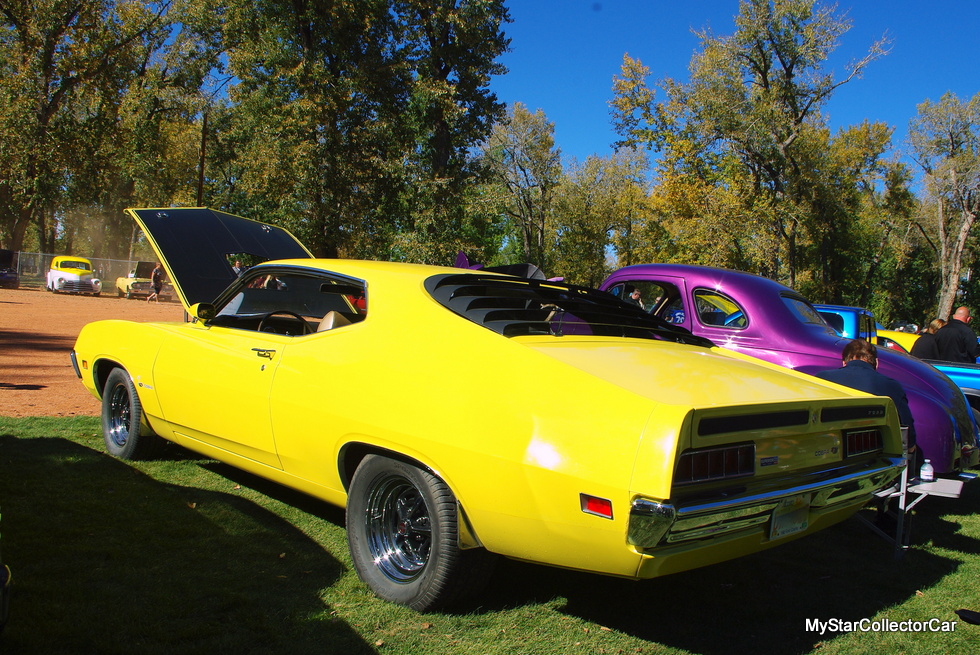 Dwayne said the interior is still original with the exception of the headliner—he had it re-done. There are some signs of wear on the seats but this Torino is a spectacular example of how proper maintenance and storage can preserve a decades-old car. There is nothing more impressive than a survivor class interior.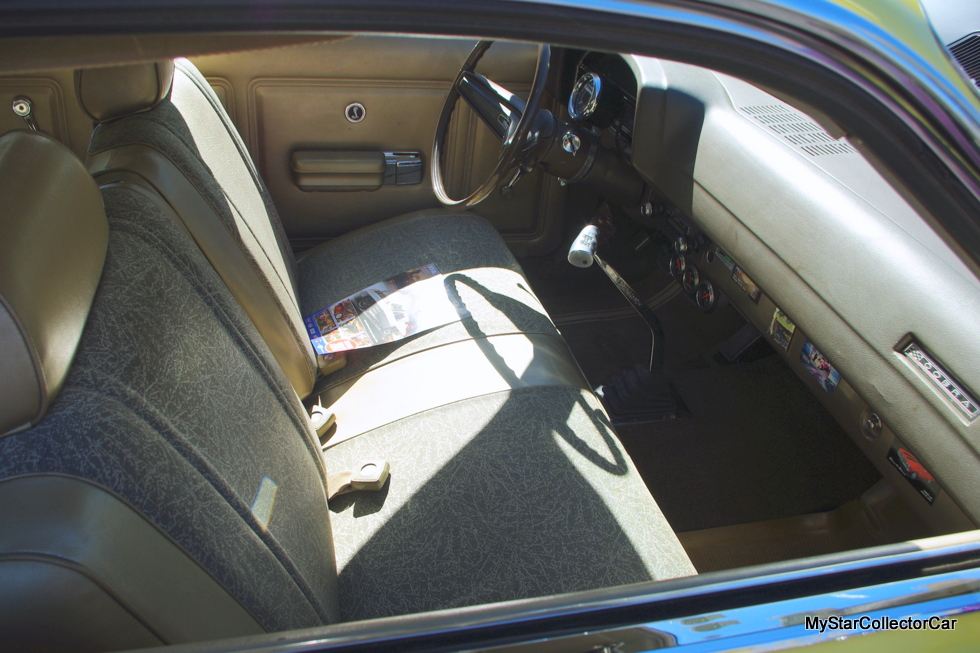 Dwayne did depart from stock with the engine. He built another 429 Cobra Jet engine but he does have the original stored away. He also went with Magnum 500 wheels because he liked the period correct look plus he added the rear window louvre after he bought the car.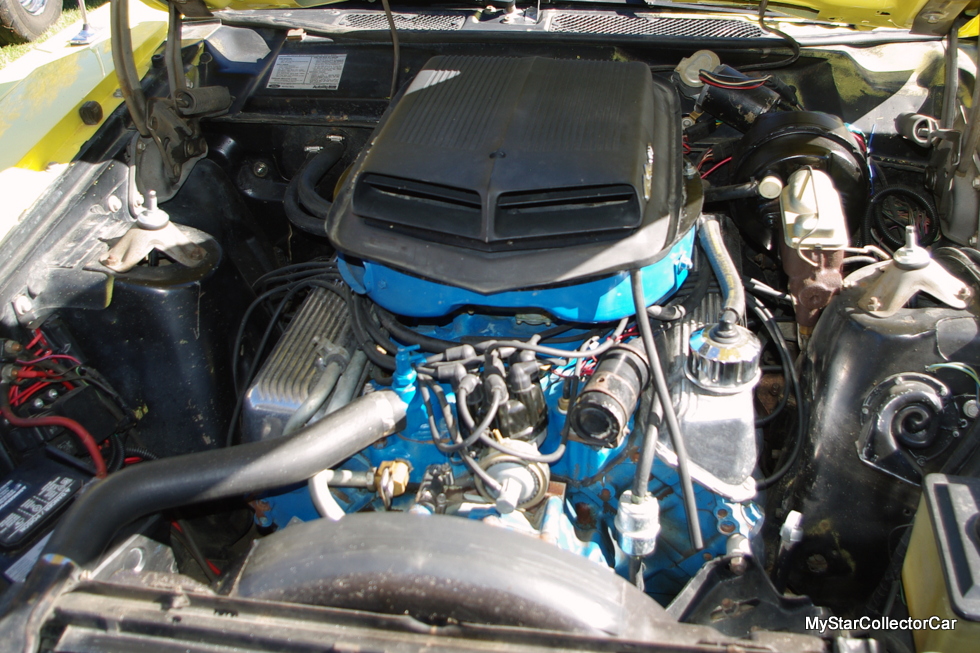 This car hasn't seen a lot of miles over the years because Dwayne said "it just rolled over 60K" so the years have been kind to this 429 CJ.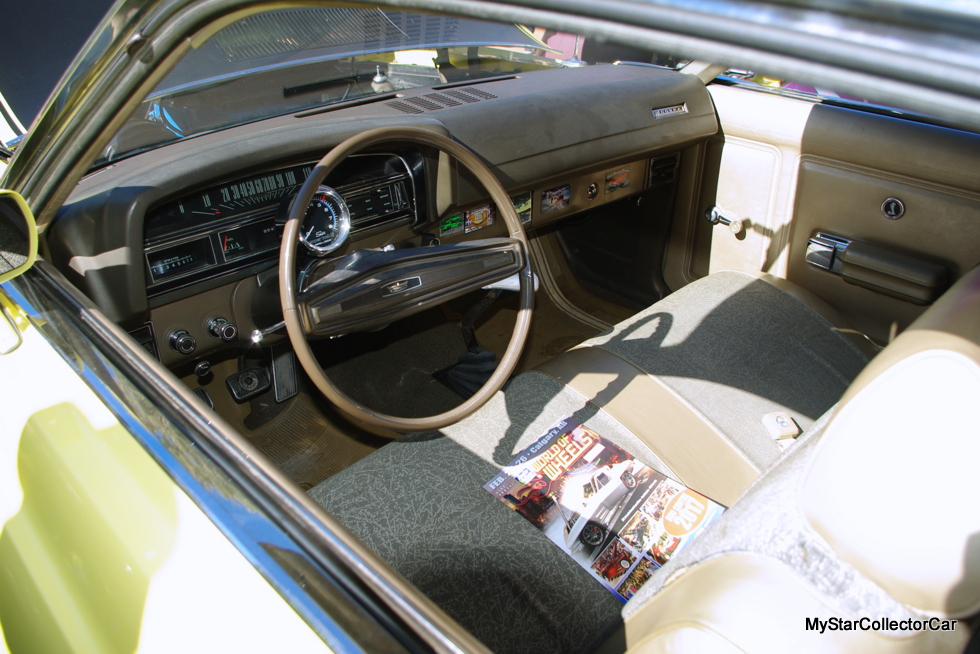 Dwayne and his wife are relatively new to the car show scene even though they've had it for years. Dwayne answered a lot of questions at the car show because these cars are extremely rare and a well-preserved, survivor 1970 429 CJ Torino is a neon sign for car guys.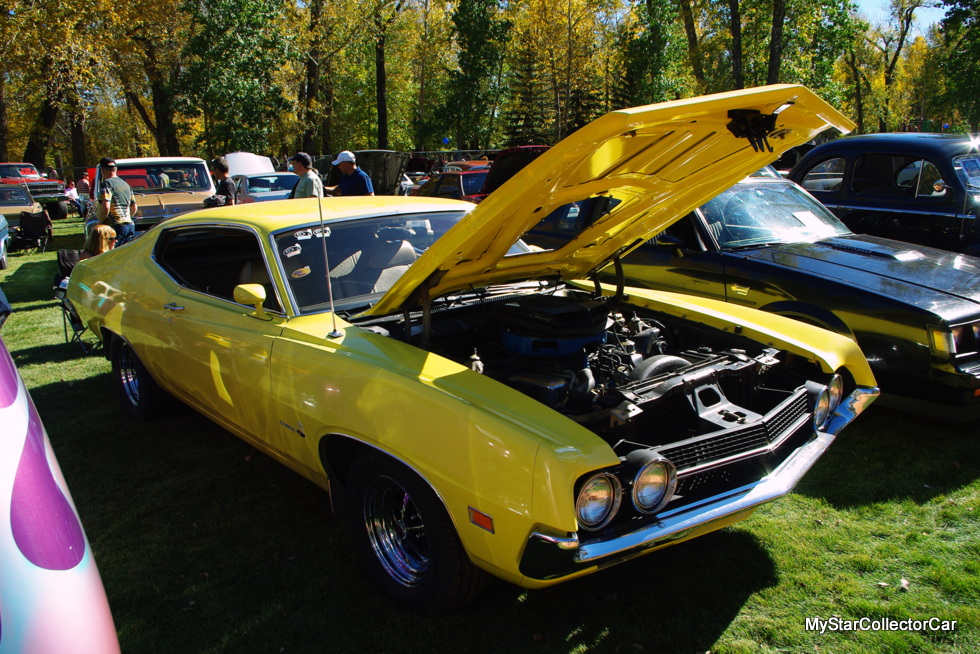 One of the reasons this car is still intact is because Dwayne treated it with respect from the first day he owned it. He currently runs it at a conservative 70-75 miles per hour on the highway even though the Torino could run at Warp Two if he pushed it because it still runs the factory 3:25 gears.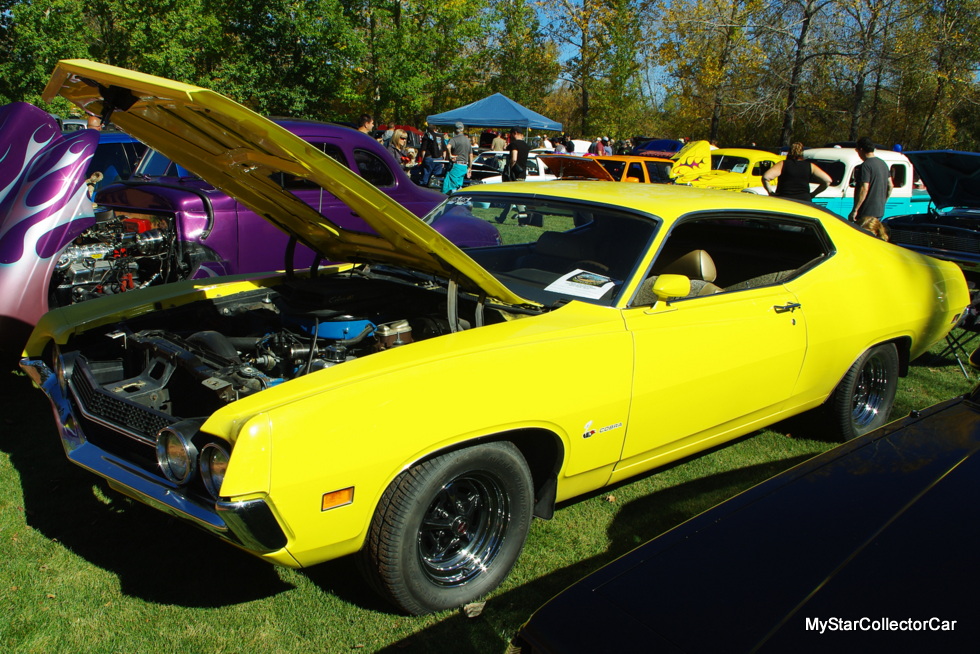 Dwayne has learned to expect the inevitable conversations outside a restaurant or at a gas pump  because this bright yellow Torino is a people magnet. People also slow down on the highway and pace him to get a better look at his vintage Ford muscle car.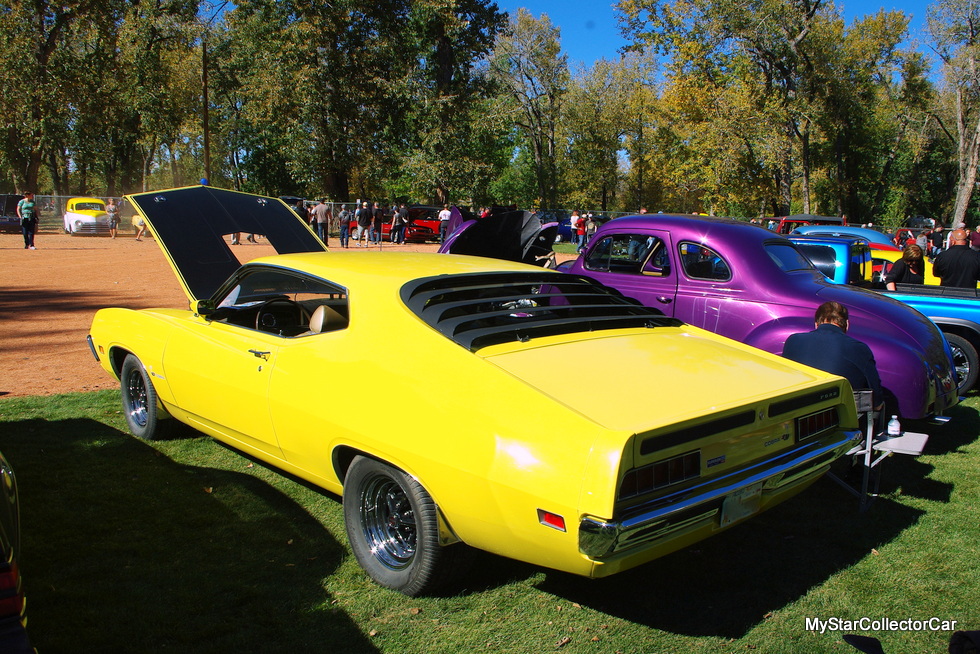 Some guys wish they could go back in time and scoop up a fantastic deal on a classic ride but Dwayne did the next best thing—he bought it as a used car when it was just a used car.
Jerry Sutherland
CLICK HERE to Like us on Facebook
CLICK HERE to Follow us on Twitter
CLICK HERE to Follow us on Pinterest
Please re-post this if you like this article.