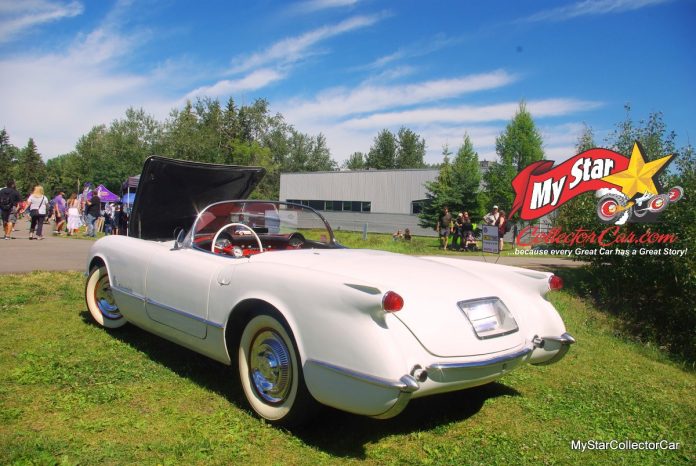 The Gen 1 Corvettes set off a chain reaction that extends to this very day.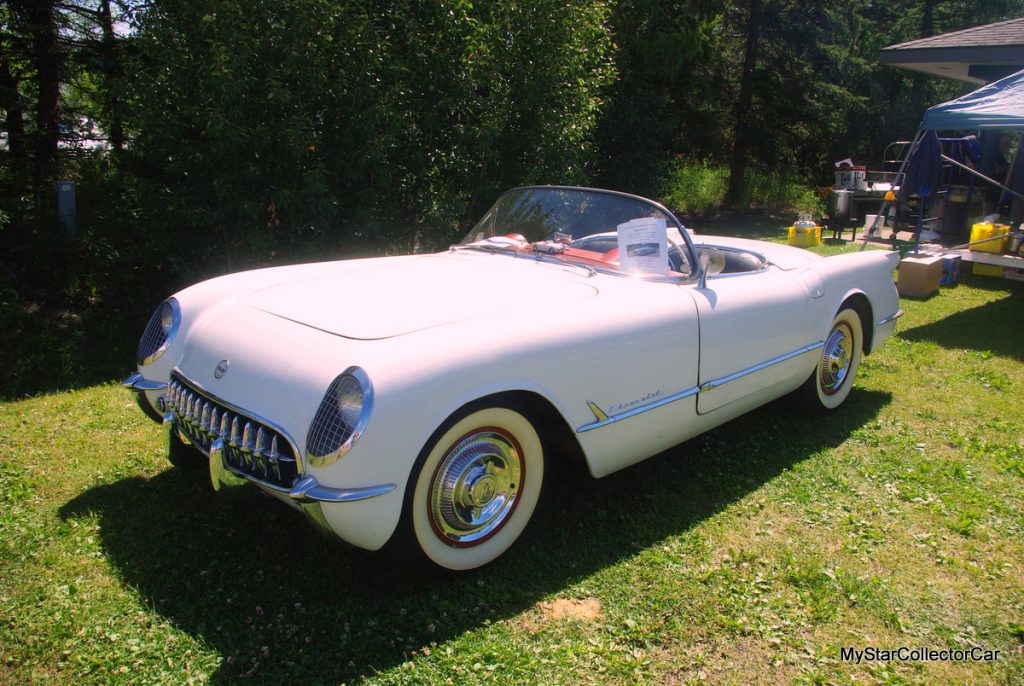 The 1954 Corvette was the second year of production and it carried over most of what the '53 Vettes had to offer. The inline six and the Powerglide automatics didn't set the world on fire, but Chevy did what it had to (in the early Vette world) to make these cars go faster than a '53 Chevy sedan.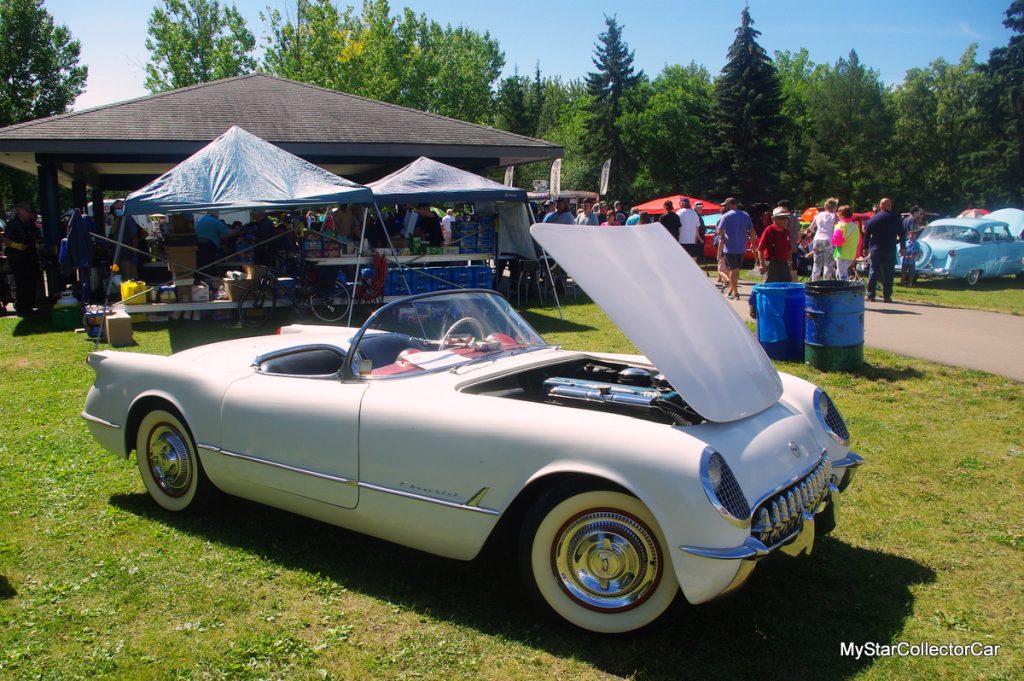 Don Logan is the proud owner of this '54 Vette because he wanted a first Gen version of the car. He was looking for a 1959-60 version because of the upgrades in the engines and transmissions, but one day he was in a California classic Vette shop, and he saw a picture of an early Vette on the wall.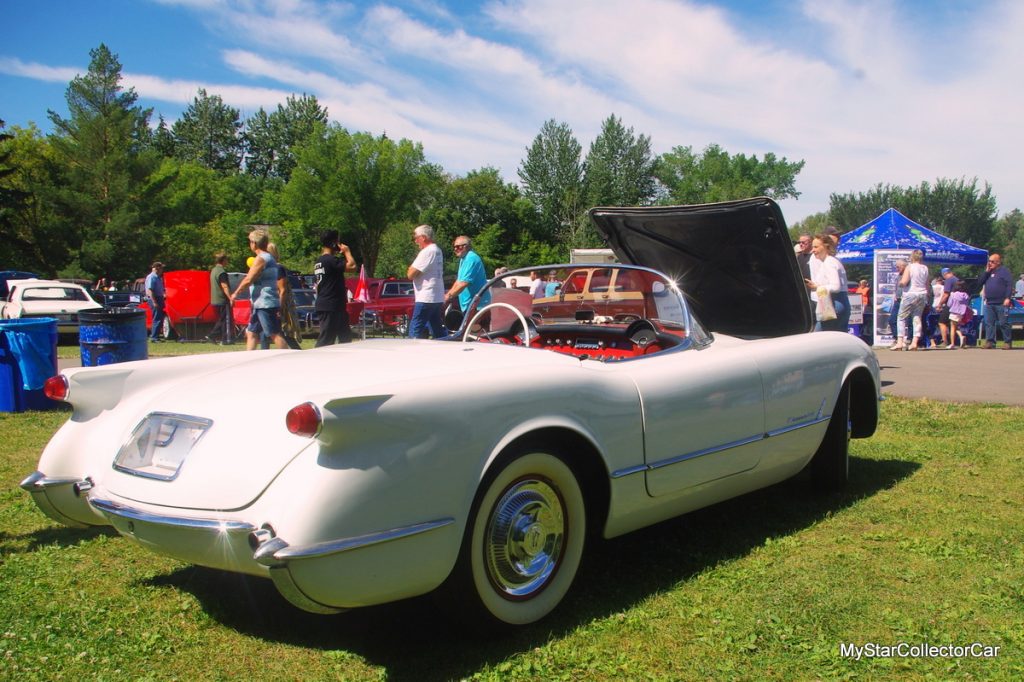 The shop guy told him it was impossible to find one, but Don kept looking all summer in the Corvette-friendly California area. He had no luck, but he admitted the party life was worth it during the search, so he headed home. Unbelievably, he found a '54 Corvette in Calgary, Alberta, Canada—not far from where he lives.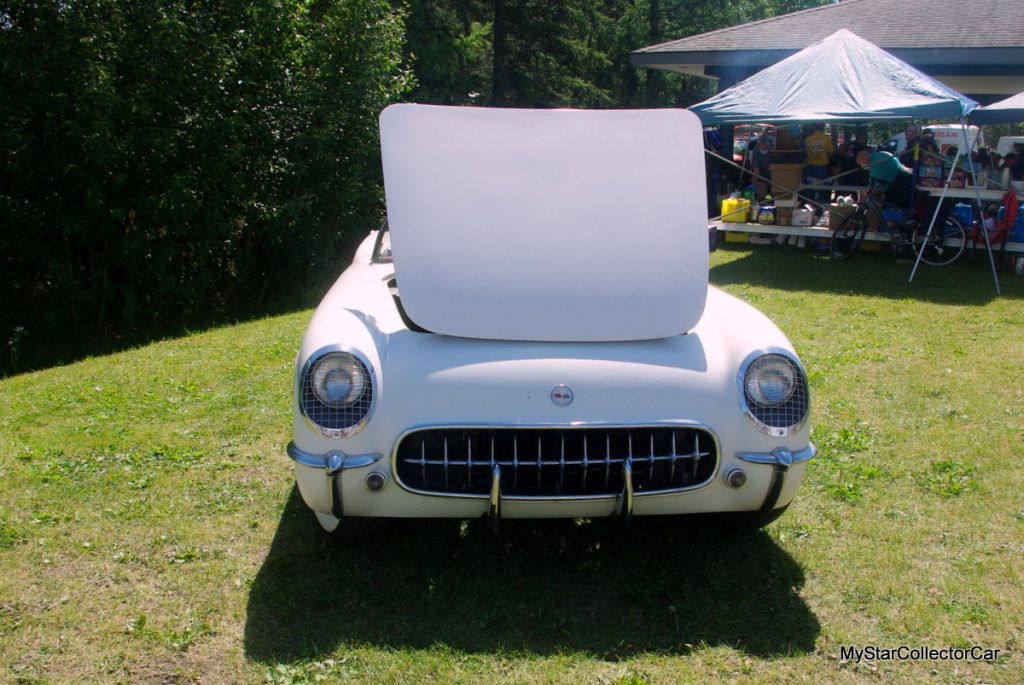 That was in 1980 and Don said the car "looks exactly like the day I found it"—43 years later. Don said there were many reasons why he didn't tamper with the car, but he admitted the biggest one was, "You don't mess with a piece of art".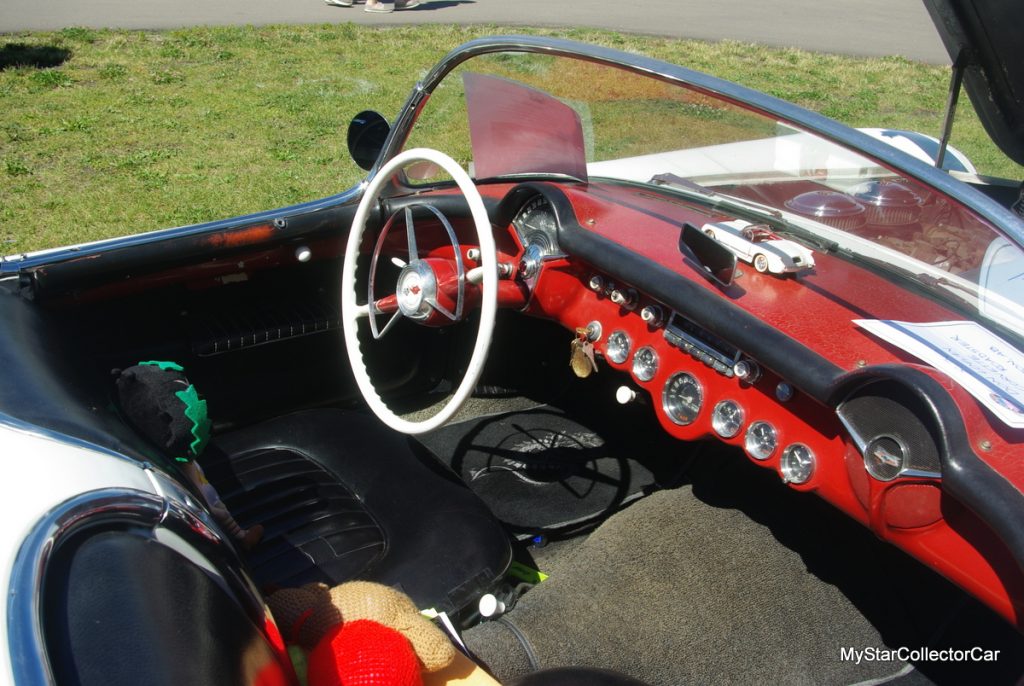 There's a guy who is well-known in Don's local car community as a supplier and a purist—Don said his first reaction to the Vette was, "You never see a real one—don't mess with this car". Don took his advice–he said it took "money and discipline to maintain this car and not change it". He puts an average of 500 miles on the car to exercise it.
The Vette wears its war wounds well because it's still basically the same car that rolled off the line almost 70 years ago. Don resists the urge to change any of its history—including his own—so he left a battle scar un-repaired on the driver's side trim.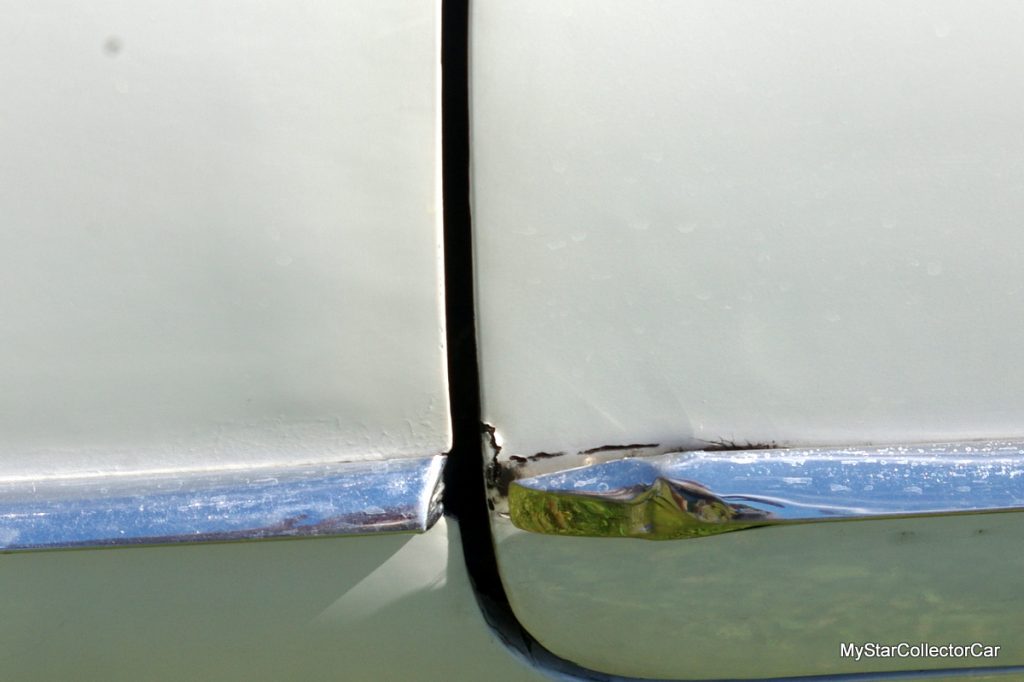 Don said this is an early version of the Vette, so he said it has a little hotter cam—thus it has about 155 horsepower—compared to the later 150 horsepower six-banger. There's a triple carb, split-exhaust setup on this engine so it's considerably faster than the one found in grandpa's '54 Chevy sedan.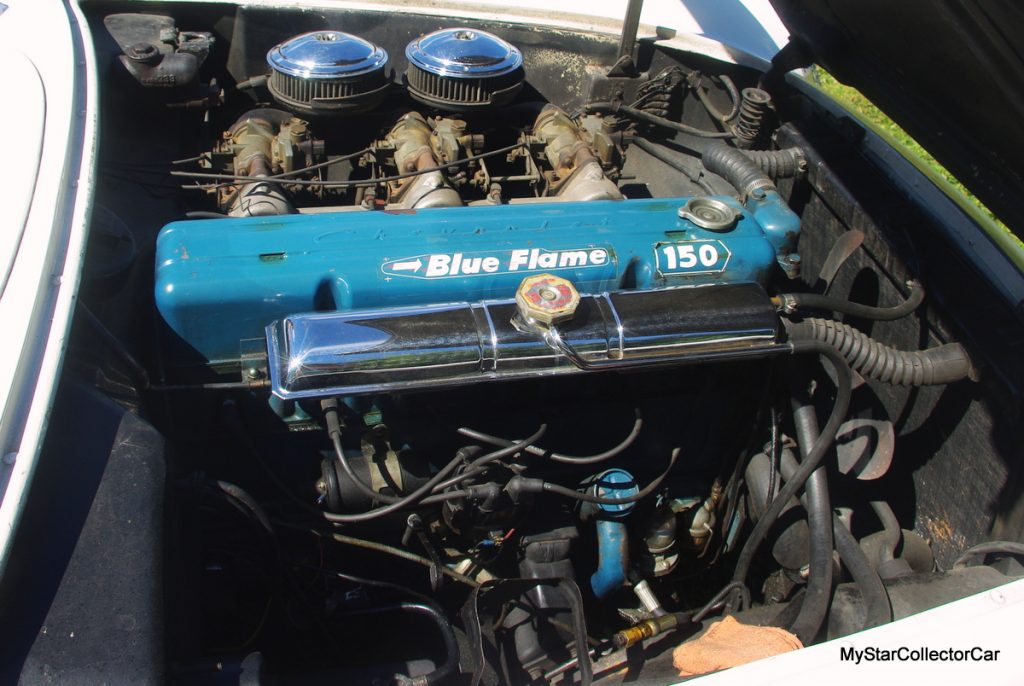 The Powerglide automatic transmission was a point of concern with the Vette back in 1954, but years of ownership taught Don how to make the most out of the 'glide. He starts in low then punches it to 30-35 miles per hour before he slams it into drive. Don said it's actually a very effective way to get the most out of the six and the Powerglide.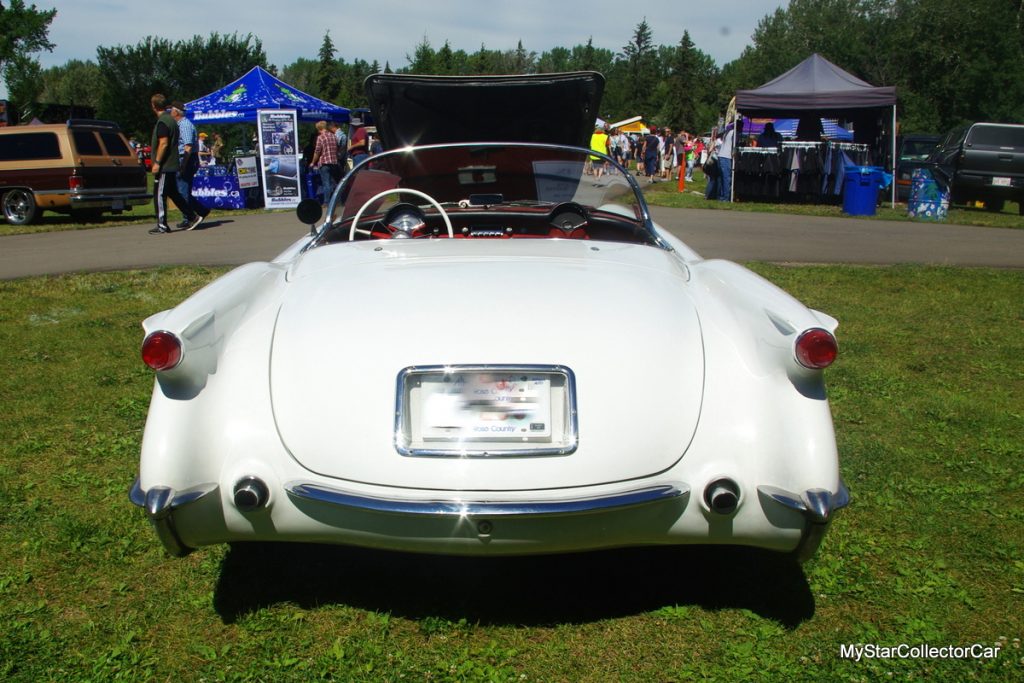 The other thing he does is cold start the Vette after a long winter. Don does this because it's a rite of spring to get the Vette running on mere battery power. He said if the battery is good, he's never missed on a cold start. He said it drives car guys crazy but who can question a guy who's been starting the car for 43 years?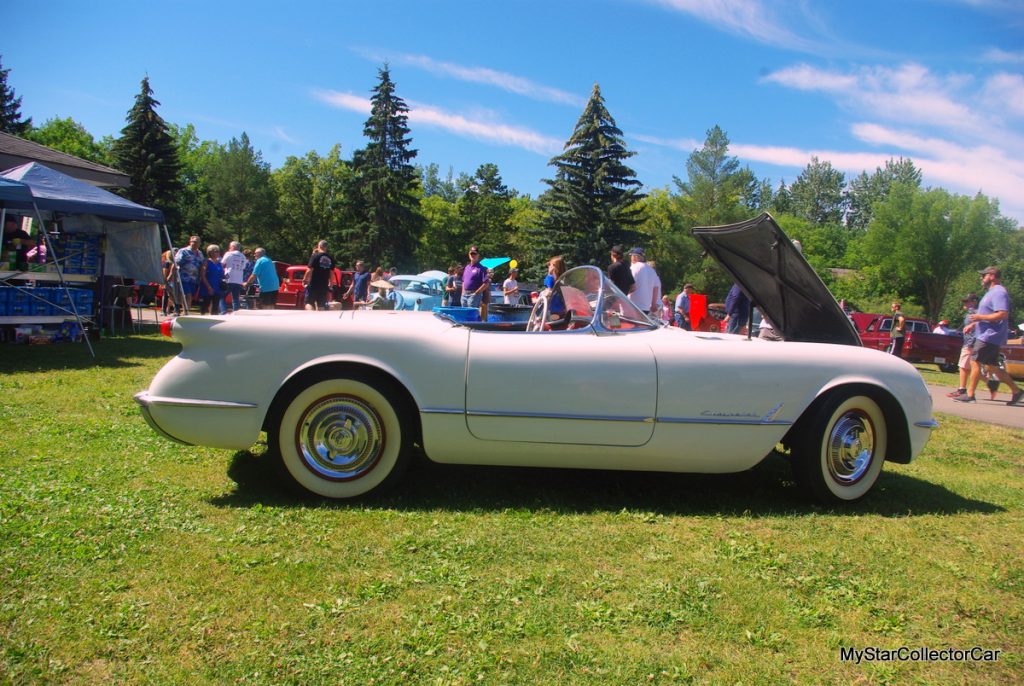 By: Jerry Sutherland
Jerry Sutherland is a veteran automotive writer with a primary focus on the collector car hobby. His work has been published in many outlets and publications, including the National Post, Calgary Herald, Edmonton Journal, Ottawa Citizen, Montreal Gazette, Saskatoon StarPhoenix, Regina Leader-Post, Vancouver Sun and The Truth About Cars. He is also a regular contributor to Auto Roundup Publications.
Please re-post this if you like this article.