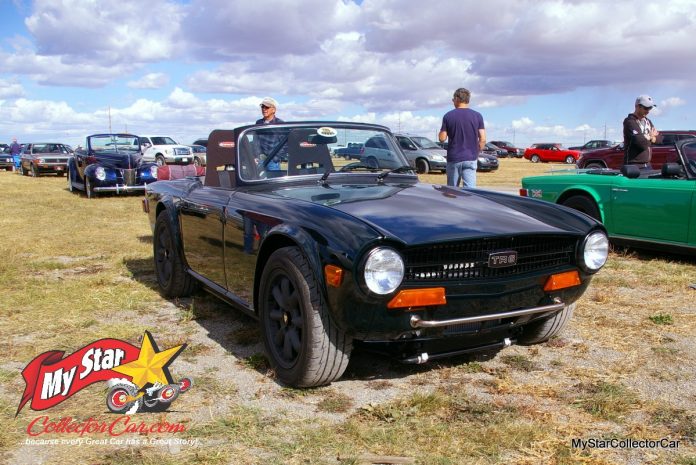 The Triumph TR6 was an instant legend in British sports car world because it retained the classic style associated with this marque over the years.
Bear in mind, Steve is a big fan of the TR6 models and decided to keep his other TR6 in stock form because of its condition, but he wanted build a performance version. Skeptics told Steve "You can't build a British hot rod", to which Steve replied: "Yes you can".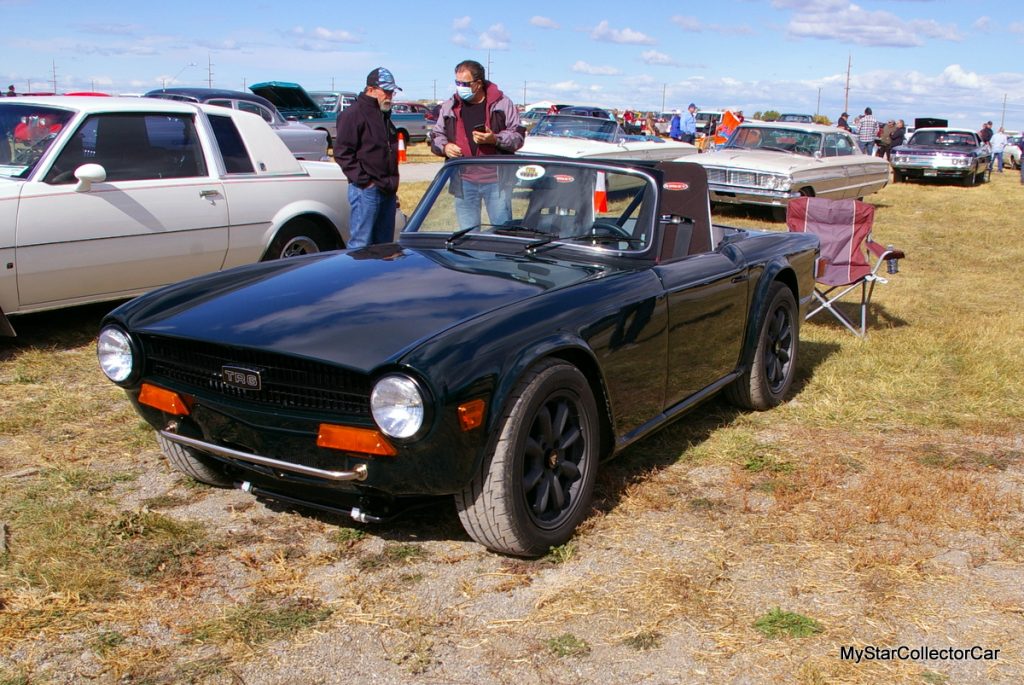 Steve purchased a 1974 TR6 to prove his point. The car "came in boxes", according to Steve, so it really answered the bell for his resto mod goals. The gutted TR6 was the perfect platform for his project that took about 7 years, according to Steve. He described the process as "a lot of reading, a lot of trying, and a lot of failing".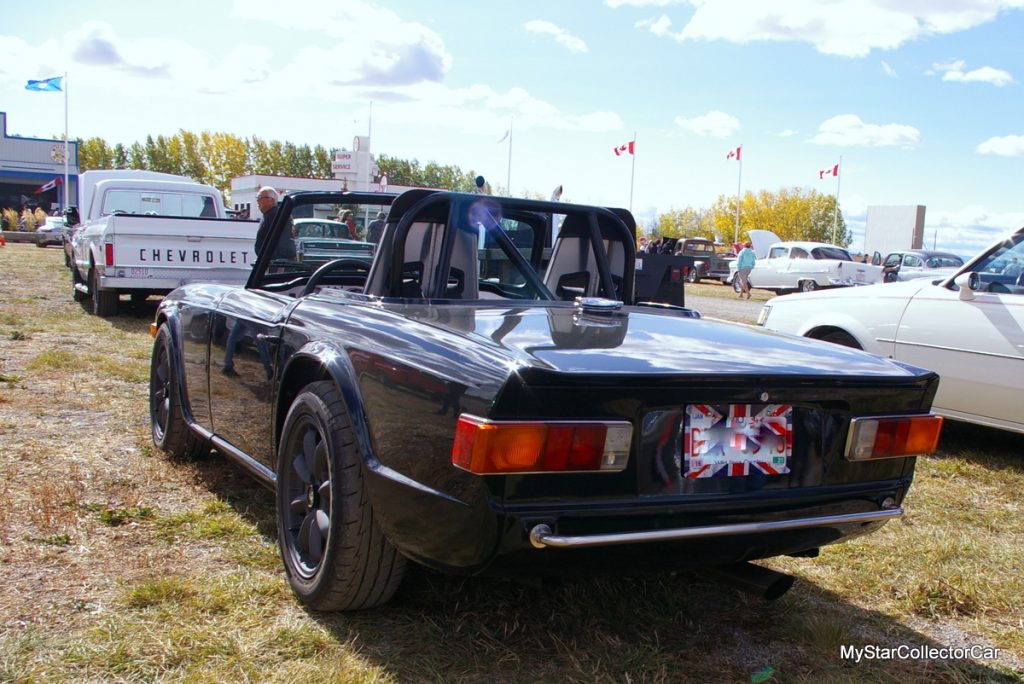 Steve followed the traditional hot rod process of harvested parts and used a donor Toyota Supra 7M straight six engine that boasts 234 horsepower. It is hooked up to a Toyota 5-speed manual transmission and Steve added a shorter custom-built driveshaft to the TR6 because of the powertrain's extra length.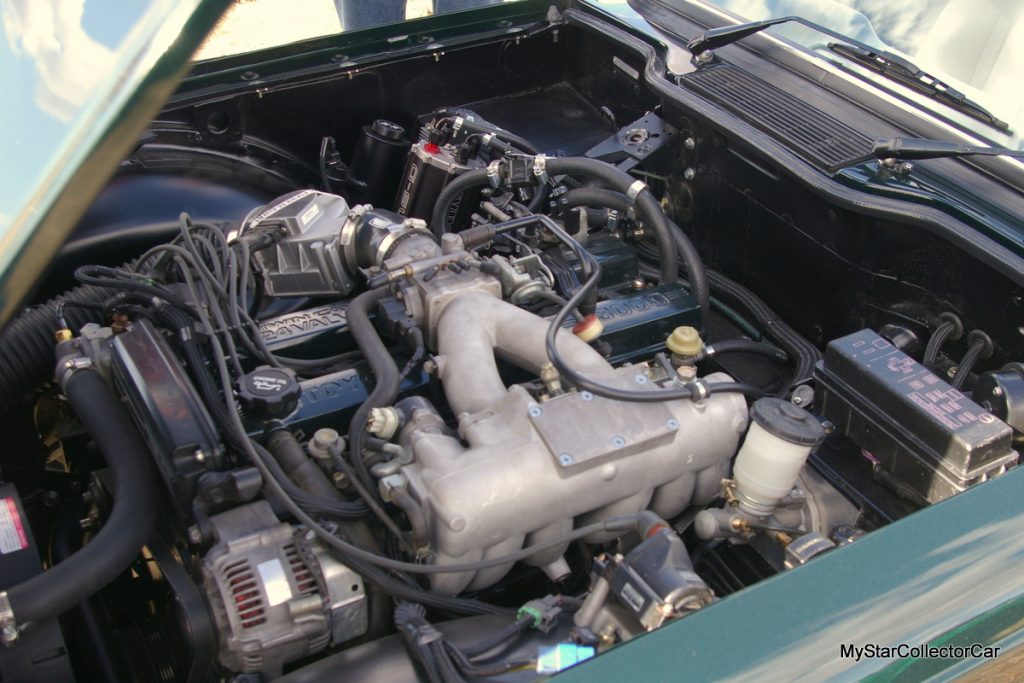 Other donor parts used by Steve included a Nissan limited-slip differential and rear disc brakes, along with front discs from a Toyota truck. All that extra power requires solid stopping and four-wheel disc brakes do the job in a big way.
Steve replaced the stock rear suspension with a coil system that increased the handling performance in the TR6. He also added a quick ratio steering system to the front end of the TR6 and modified the steering shaft so it would fit under the hood with the new engine.

The radiator is an aluminum aftermarket product cooled by an electric fan setup. Steve wanted to ensure his hot rod TR6 stays cool under fire.
The TR6's new engine is a free-breather after Steve added a custom exhaust system to it. The roll bar and bumpers are also add-ons purchased from UK suppliers because Steve wanted to get rid of the large factory bumpers and included the roll bar for safety reasons.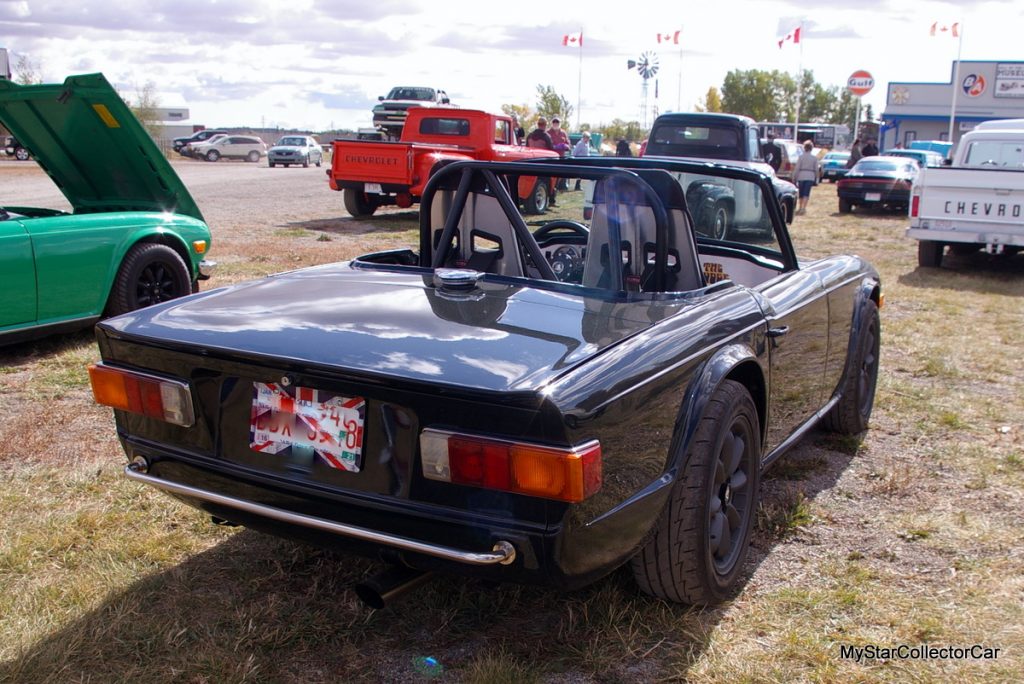 The seats are also aftermarket racing seats with extra seat material because Steve wanted to add some degree of comfort to the Triumph's stiff performance-oriented ride. The engine gauges on the TR6 are original, but Steve added a GPS speedometer system to his car.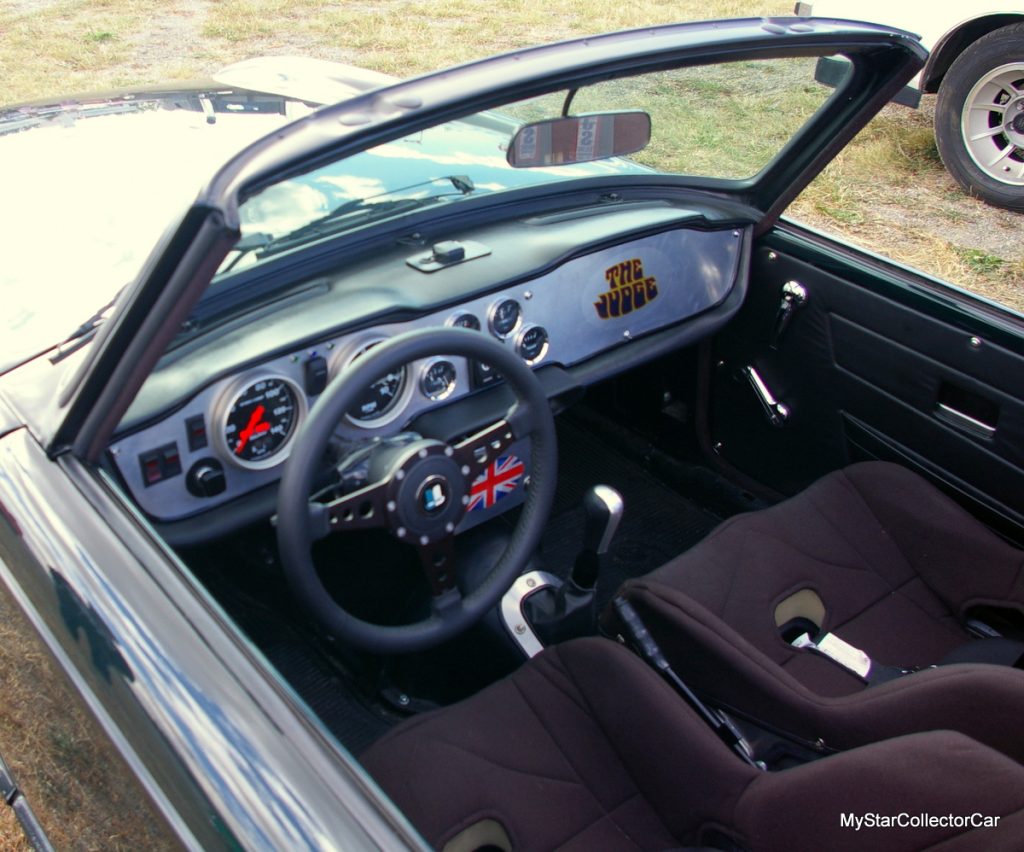 Steve has placed "The Judge" decals on his car and offers this explanation for the name: "The Judge is my nickname and I was born before the famous Pontiac muscle car".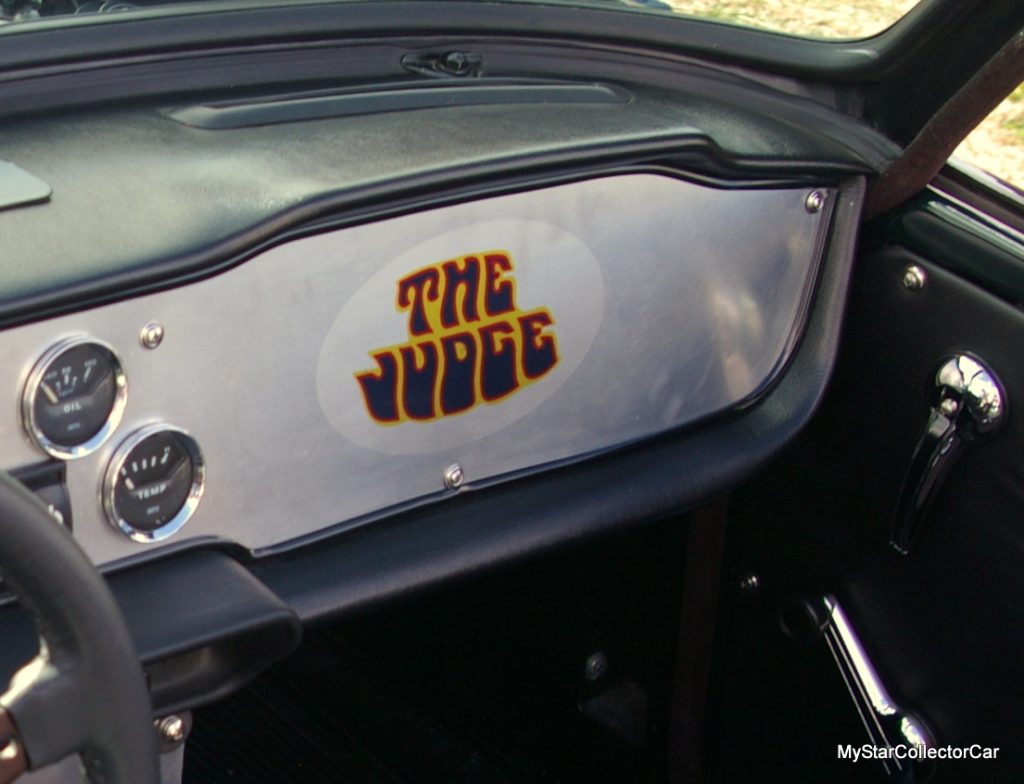 It is clear Steve's car is ready for the street and track in every way, just as he intended when he began his hot rod transformation on the TR6 8 years ago. The project cost him money, time, and a marriage along the way, but now he can enjoy his completed resto mod project any time the spirit moves him.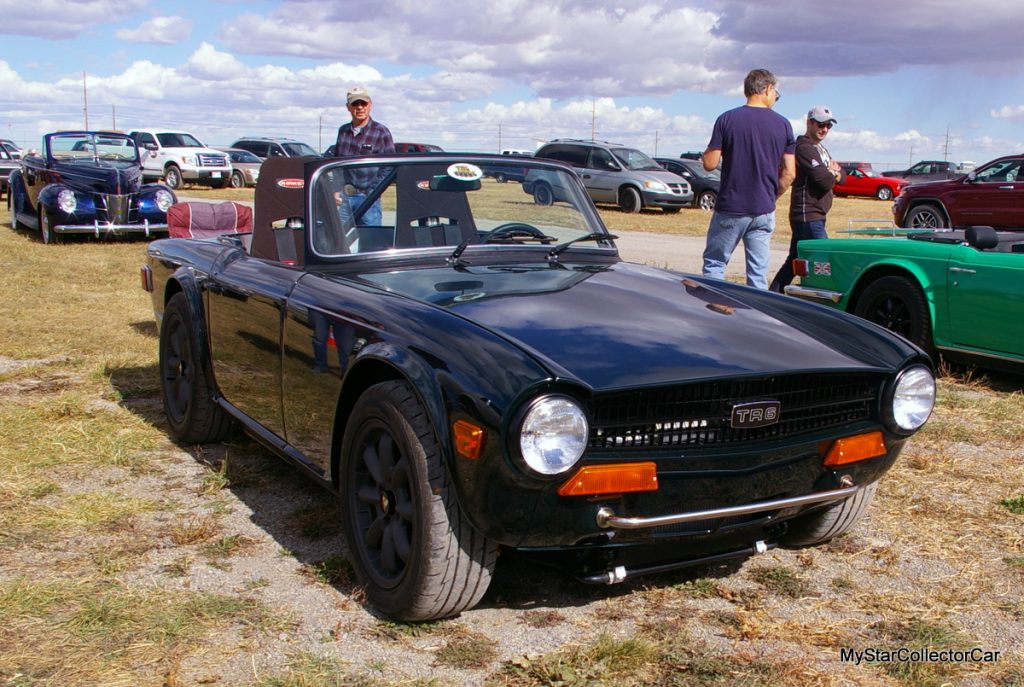 BY: Jim Sutherland
Jim Sutherland is a veteran automotive writer whose work has been published by many major print and online publications. The list includes Calgary Herald, The Truth About Cars, Red Deer Advocate, RPM Magazine, Edmonton Journal, Montreal Gazette, Windsor Star, Vancouver Province, and Post Media Wheels Section.